Uninstall Adobe Photoshop CS5
Learn two methods on how to uninstall Adobe Photoshop CS5:
---
Delete Photoshop CS5 from Mac manually

 Go to Macintosh HD/Applications/Utilities/Adobe Installers/
and click on Uninstall Adobe Photoshop CS5
P.S. This file is just an icon. If you cannot find it here, search in this folder:


/Library/Application

Support/Adobe/

Uninstall/


You will find lots of files with unreadable names there. The icon you are looking for should have a red Adobe-style icon.

Launch the app (the system will ask for a password). Approve Remove Preferences if you want to delete the app completely.

Delete additional files in Adobe folders: Adobe Installers

&

Adobe Utilities. Find them here: Macintosh HD / Applications / Utilities
P.S. If you have other Adobe applications, it's better to keep them on your HD.


---

How to delete Photoshop CS5 with several clicks
If you cannot find an Uninstall Adobe Photoshop CS5 file, use a special tool App Cleaner & Uninstaller to uninstall Photoshop CS5. App Cleaner has a great advantage, as it allows to uninstall any application on a Mac correctly with all service content.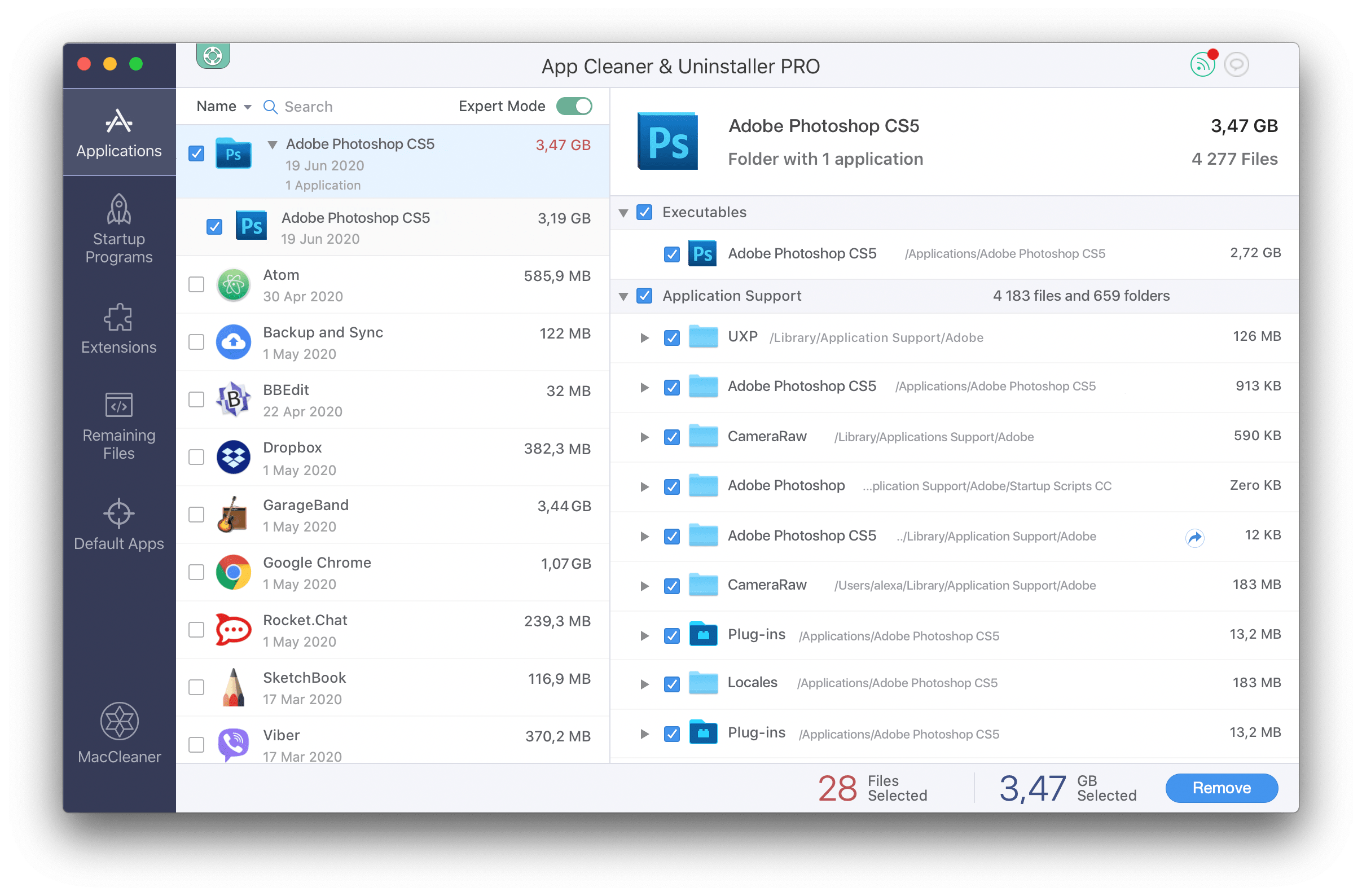 App Cleaner & Uninstaller
Get Photoshop CS 5 Uninstaller
---
Articles you may be interested in: