How to Use Auto Select Feature?
In this post, we will clarify how the Auto Select feature works and how to use it properly. As you could see, we have two auto select buttons on a file type tab that should be explained in details: the button in the left section is responsible for auto selection among all duplicates from the left list, the button on the right is used for a specified duplicate group only.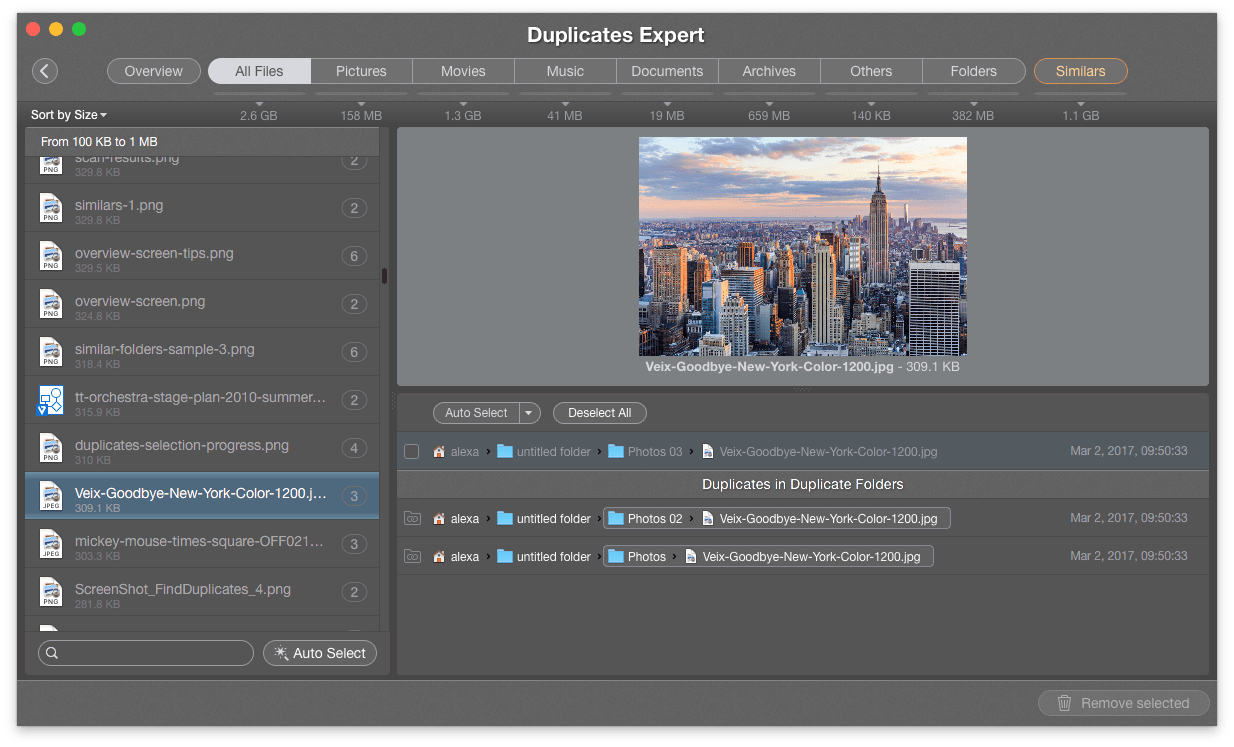 ---
How does Auto Select Work?
First the app checks if scanned duplicates are still alive (as you could delete them after the scan, e.g. from Finder);
Duplicate files then are checked with Never Select and Always Select lists (view in the Preferences). If they are presented there, the app skips them or select files respectively.
Duplicate File remover selects files that have the names like "Copy of filename", "Filename – 2" or "Filename (2)".
If the files have identical names the app goes up and checks folders by the same scenario.
Usually, when you use the Auto Select option, only one original file is left. If no, you can navigate the duplicates group and click the arrow icon on the Auto Select button and select one of the provided options:
Auto Select Oldest.
Auto Select Newest.
Auto Select Any.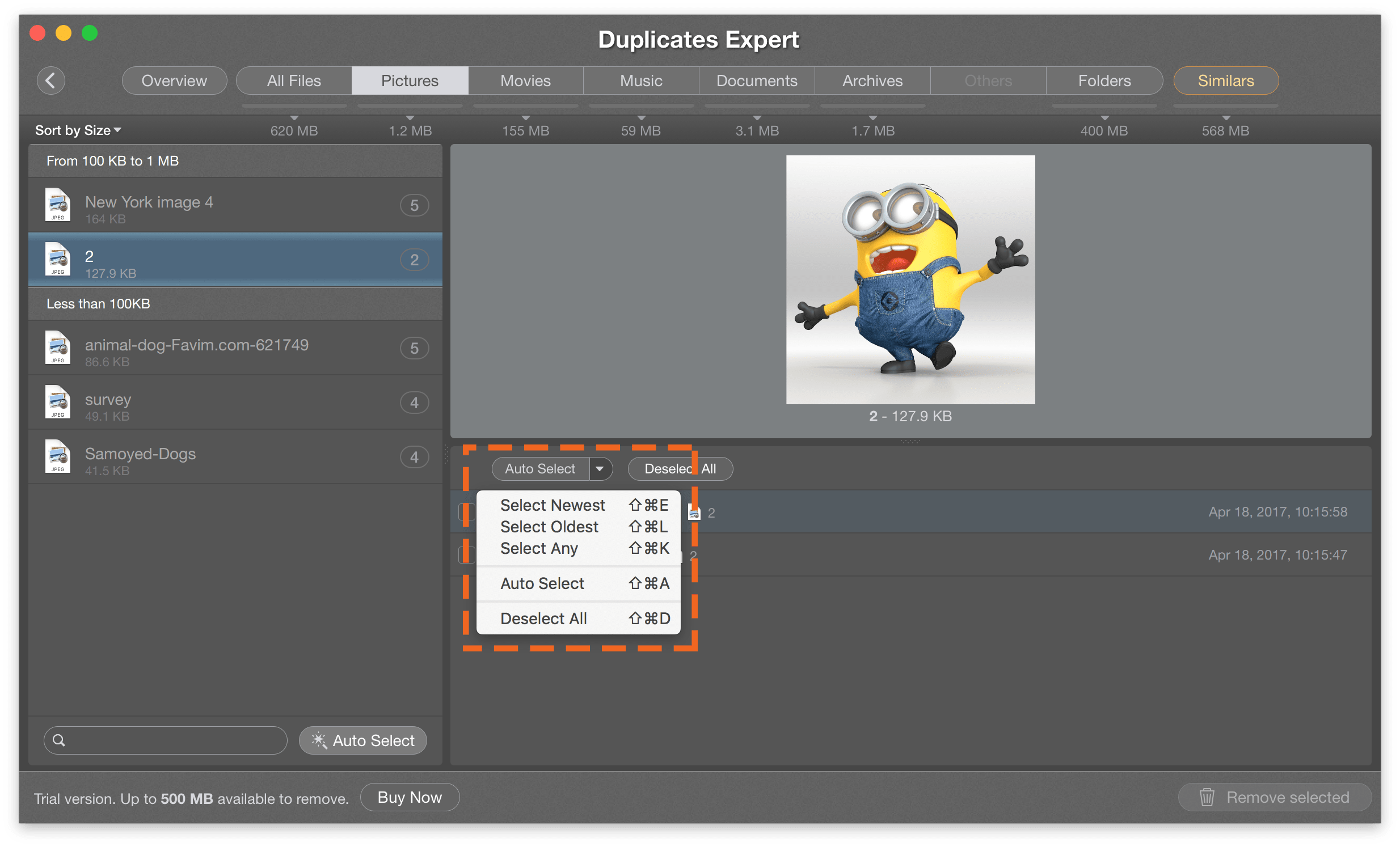 This button repeats 2 first steps and then selects files by date or by the order they were scanned.
---
Our Recommendation on How to Use Auto Select with Maximum Efficiency:
Select files by general Auto Select and remove them.
Choose Select Newest and remove the selected duplicates too.
Note: You can use red Auto Select shortcuts for the whole group, but all selected files by blue Auto Select will be checked again.
---
P.S. If you still have any questions, contact our Support team. We will be happy to assist you. Also, we are looking forward to hearing your opinion about the app and improve it in order to make it more convenient for the users!