It often happens that when Mac users download, create and copy many identical files, a lot of unnecessary disk space is taken up. To detect duplicate files and clean them up, you can use a freeware utility Duplicate File Finder for Mac OS X and macOS. Duplicate File Finder is absolutely free to download from the Mac App Store and provides a stunning set of unique features. The application also has an in-App purchase version with even more useful options.  In this article, we will take a quick look at the Free Duplicate File Finder.
The Duplicate Finder application finds duplicate images, videos, music, archives, documents and other specific file extensions. The duplicate files found are displayed in a corresponding category tab. You can view their location on the hard drive, have a quick look in the Finder or preview them right in the application's window.
The application can scan any type of drive, the whole drive at once or specifically selected folders separately. You can specify the folders, files and extensions which should be skipped from being scanned. This handy feature would be especially useful when, for example, a user has a corporate cloud storage or a special folder in which all his content is stored.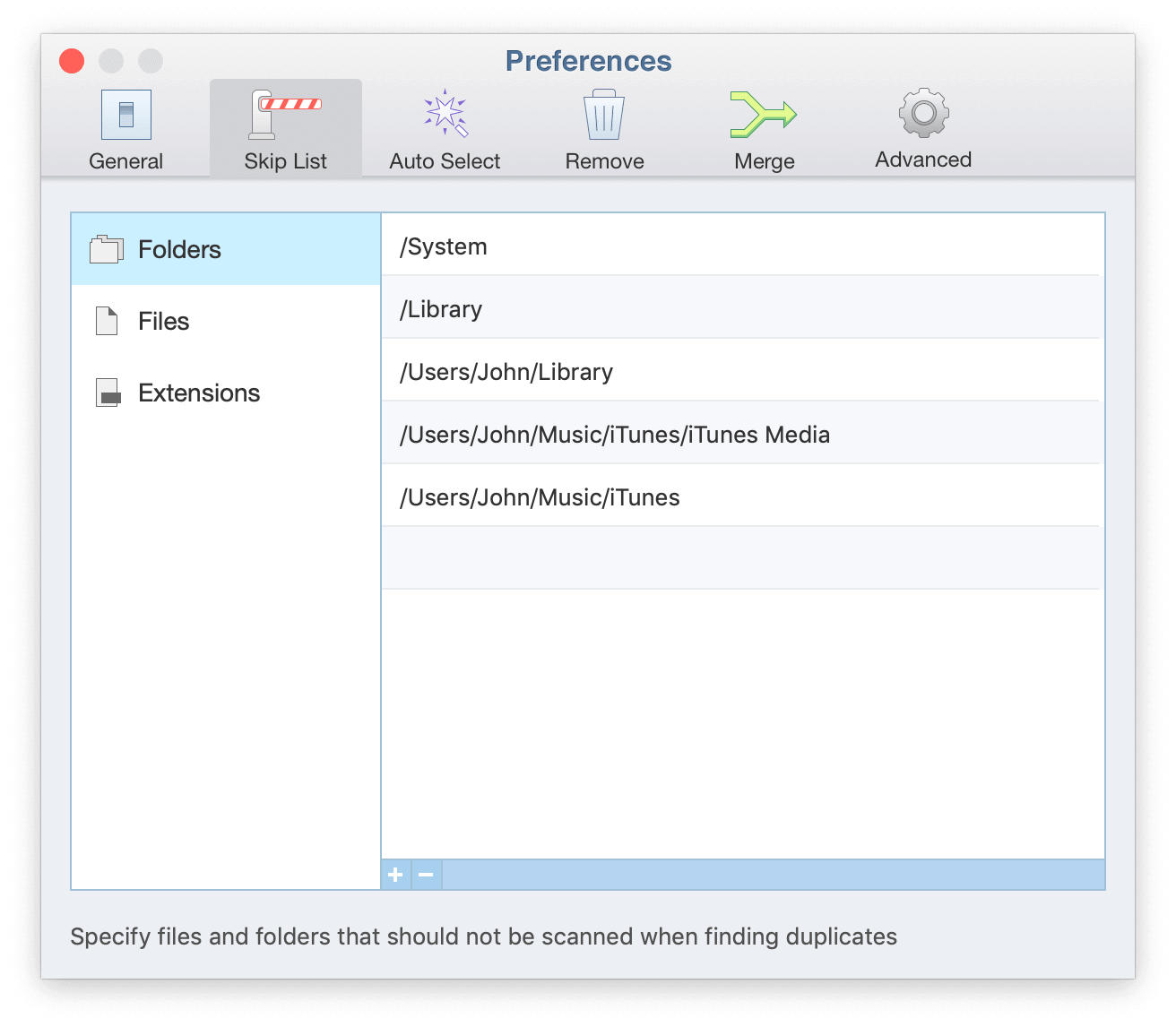 Duplicate File Finder is user-friendly and allows you to find duplicates with several clicks. To start searching for duplicates, just add your drive or as many folders as you want to the application's scan list, and click the Start button.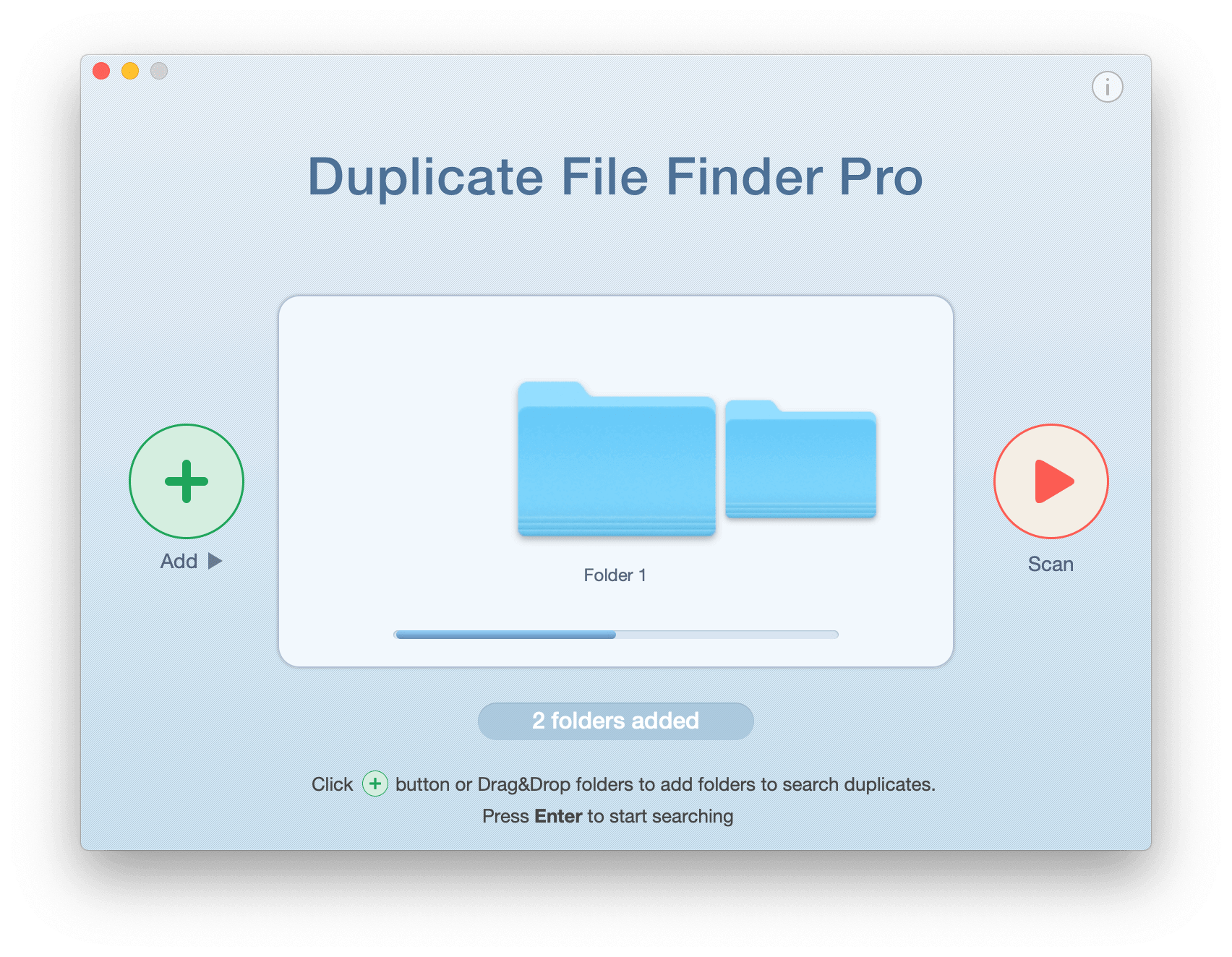 While your files are being scanned, you can see the visualization of the duplicate finding process. Here you can see how many duplicates have already been found. Depending on your folders' and drive volume, it will take a few seconds to a minute to finish the scan for duplicates.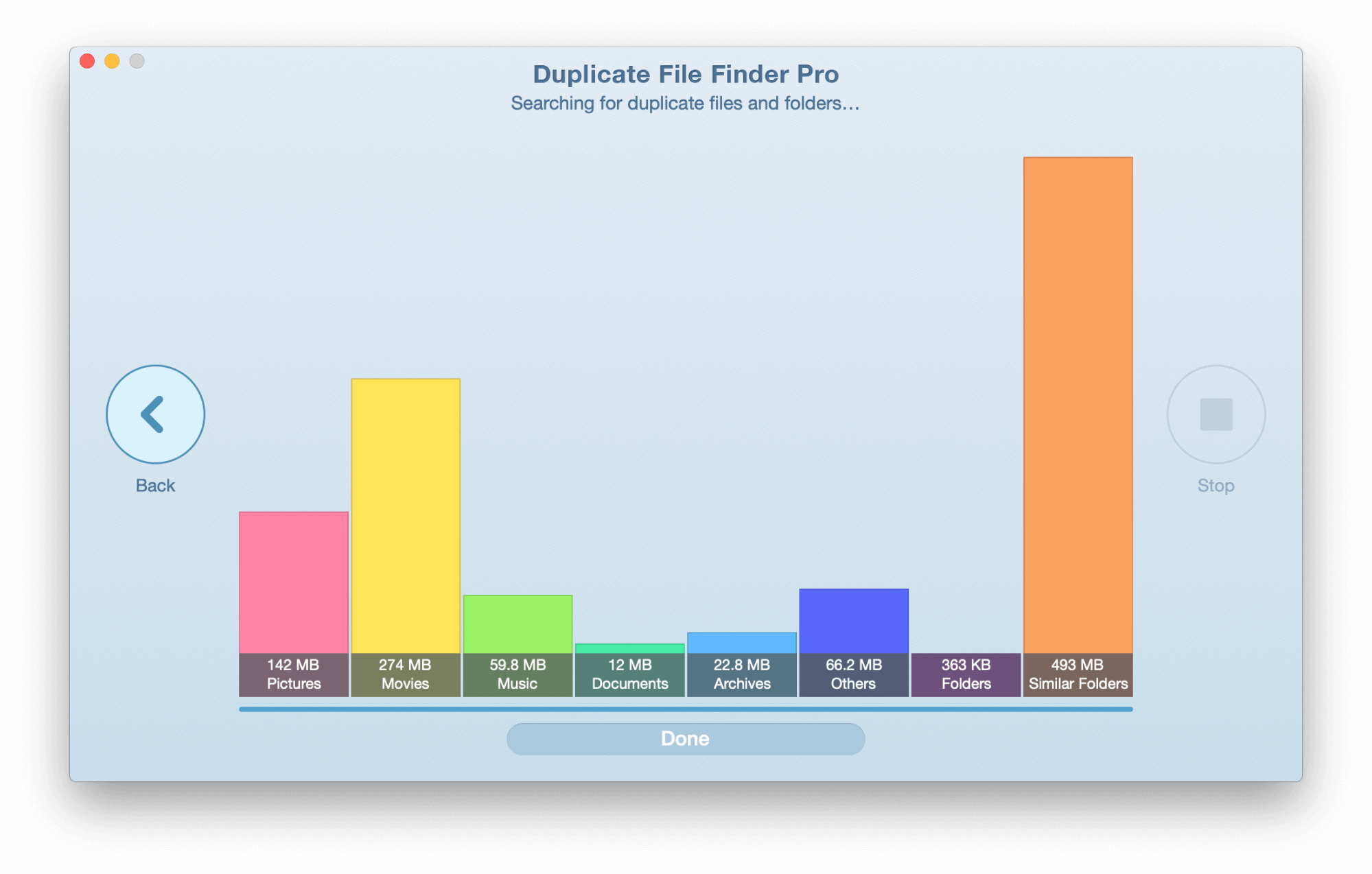 Once the scanning is finished, you will see a list of all duplicate files found in selected folders/drives. Preview them and select unneeded copies for removal.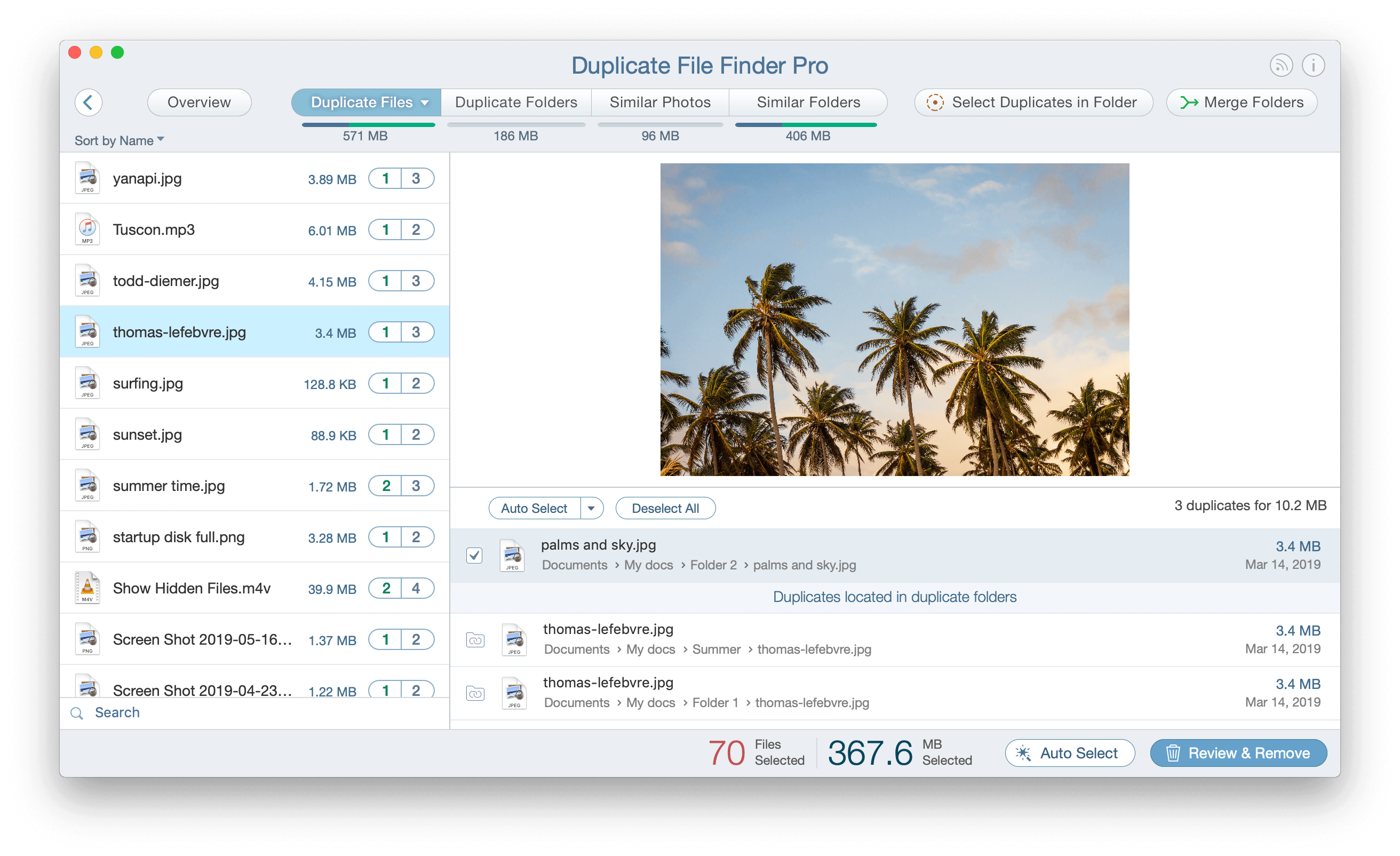 You will clearly see that the Duplicate File Finder software is an efficient, easy-in-use tool which helps you to get rid of useless file-copies on your Mac or external drive.
Here is a list of the best features of duplicate finder free mode:
Find duplicates on any type of disk or in any folder on your Mac.

Search for duplicates on several disks or folders simultaneously.

Preview the duplicates by type (pictures, videos, music, archives, folders, etc.)

Find duplicates in hidden folders.

Select duplicate files for removal.

Searching for duplicate and similar pictures in Photos Library.
Use smart Cleanup Hints.

Autoselect files for bulk duplicate selection.

Preview the detailed information about duplicates found.

Remove duplicate files.

Preview similar folders (

to clean up similar folders of duplicate items, you need the Pro mode).

Preview duplicate folders found (to remove them, you need the Pro version of the app).

Display the space on the disk occupied by the duplicates.

Access more useful options: Skip List, Autoselect, Compare Folders with Duplicates, Duplicates' Size Setup, etc.
---
A video tutorial on how to find dupe files
with Duplicate File Finder
---
Get Duplicate File Finder for free
and find all your duplicates