Duplicate File Finder – Product Tour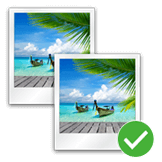 Enjoy the most intelligent duplicate file cleaner
Duplicate File Finder is a utility, that helps you to quickly get rid of useless duplicate files and folders from your Mac. You will be pleasantly surprised by its search speed and accurate results in handling duplicates.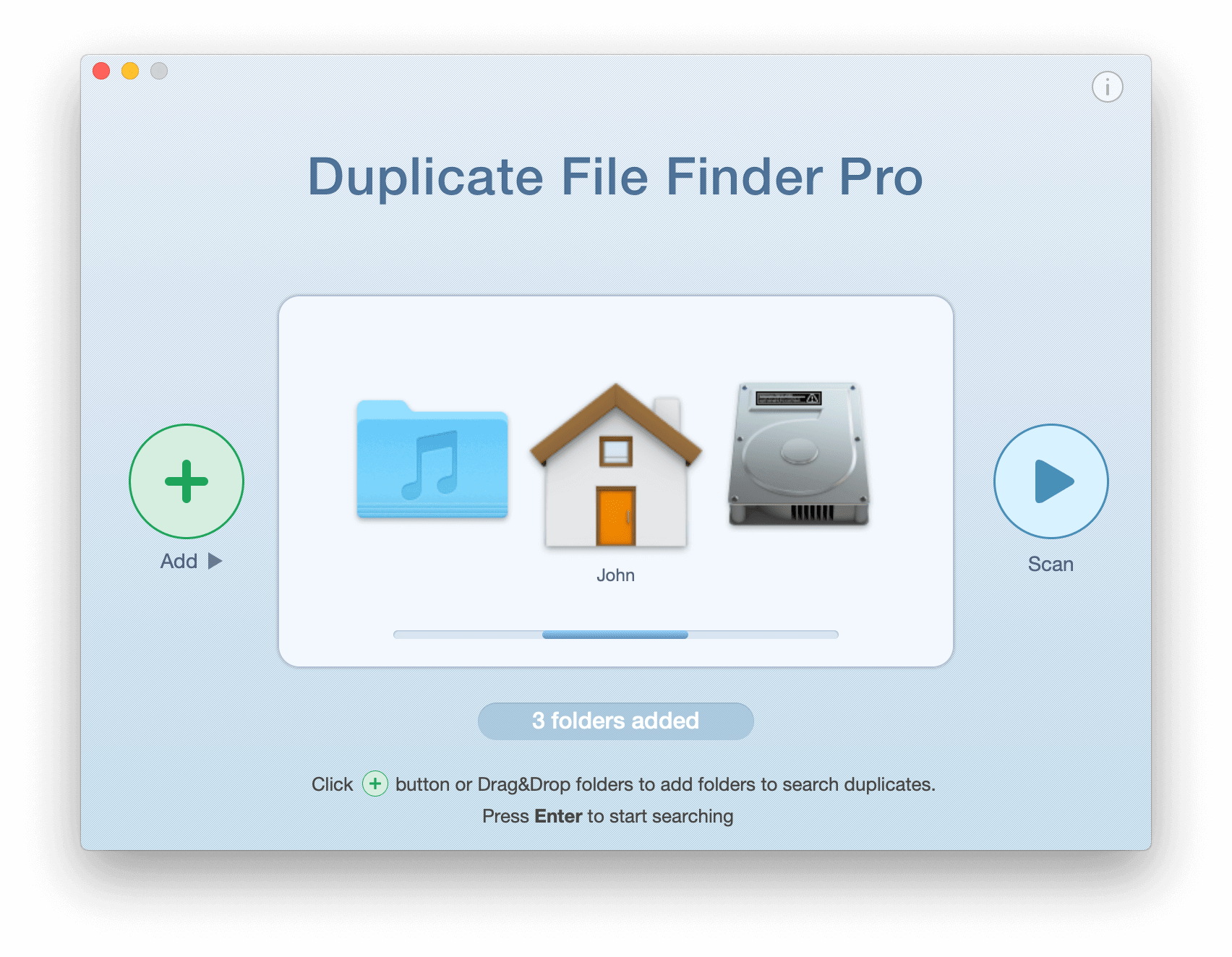 1. Scan the Folders
It's stunningly easy and fast to find duplicate files on Mac with our application.
All you need to do is to drop multiple folders or whole drives to the app's window, and click the Scan button. The application will start to search for duplicates.
2. Find Duplicates
This free duplicate cleaner scans your folders and finds duplicate pictures, movies, music, documents, archives and any other types of files. With the PRO version you can operate duplicate folders and non-identical Similar folders and even similar photos.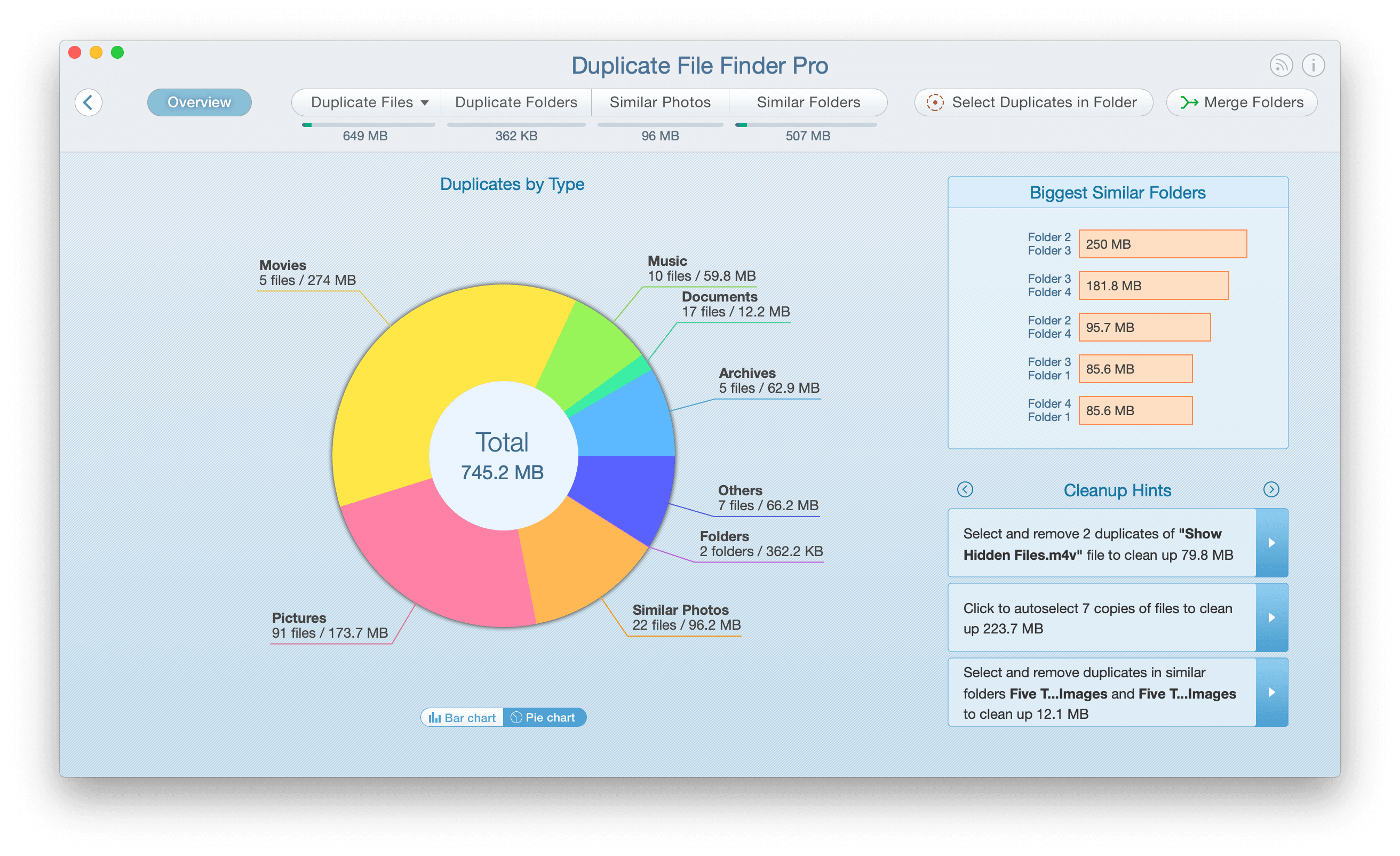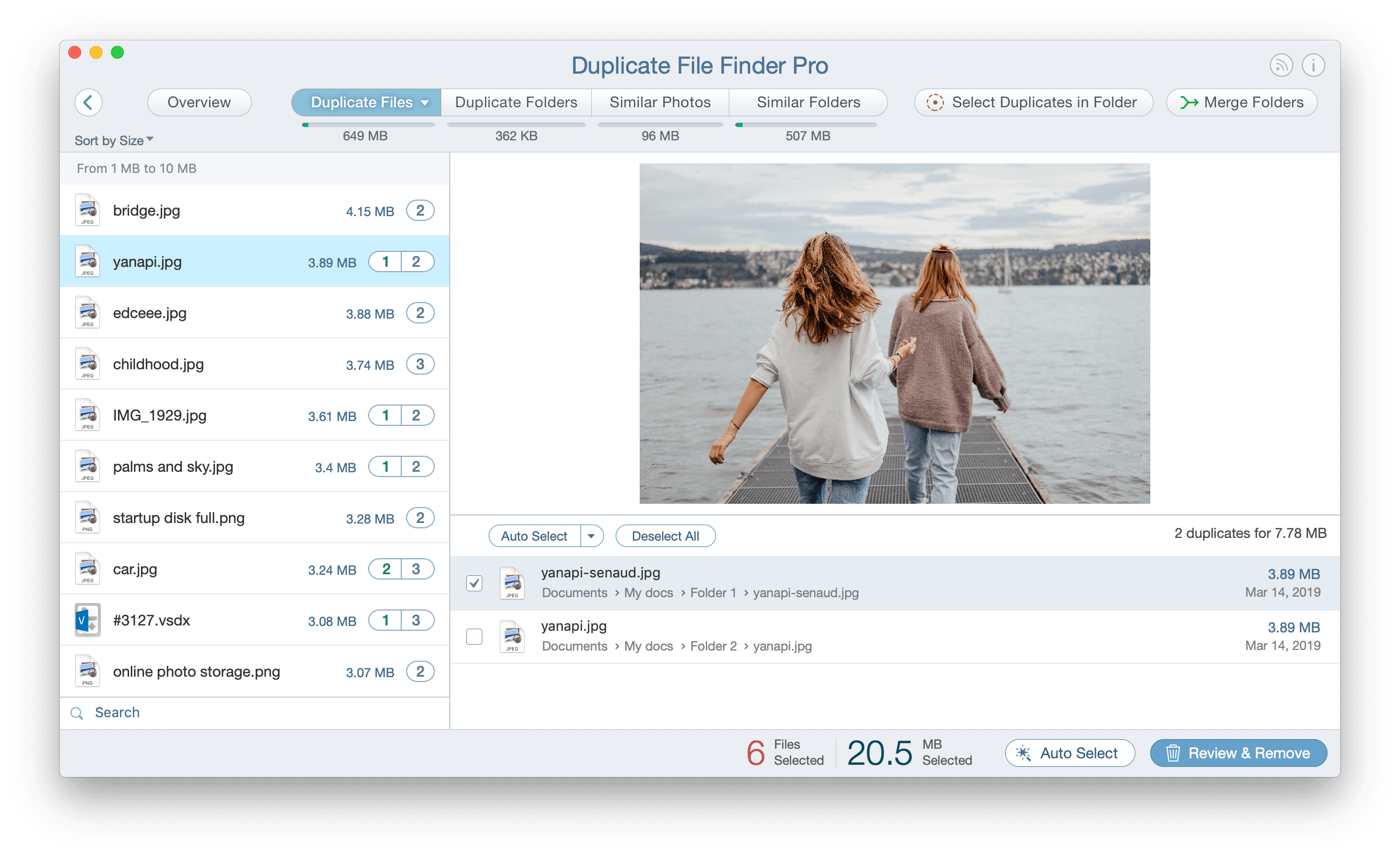 3. Review Duplicates
Preview each file right in the app's window or open it in the Finder. For your convenience, sort the files by type, name, count, size, time they were created, and other parameters.
4. Select Unneeded Duplicates
Select the files you don't need manually or entrust this task to the app. With the AutoSelect option you can make your cleanup process faster and more reliable. All unneeded duplicates will be automatically selected in one click.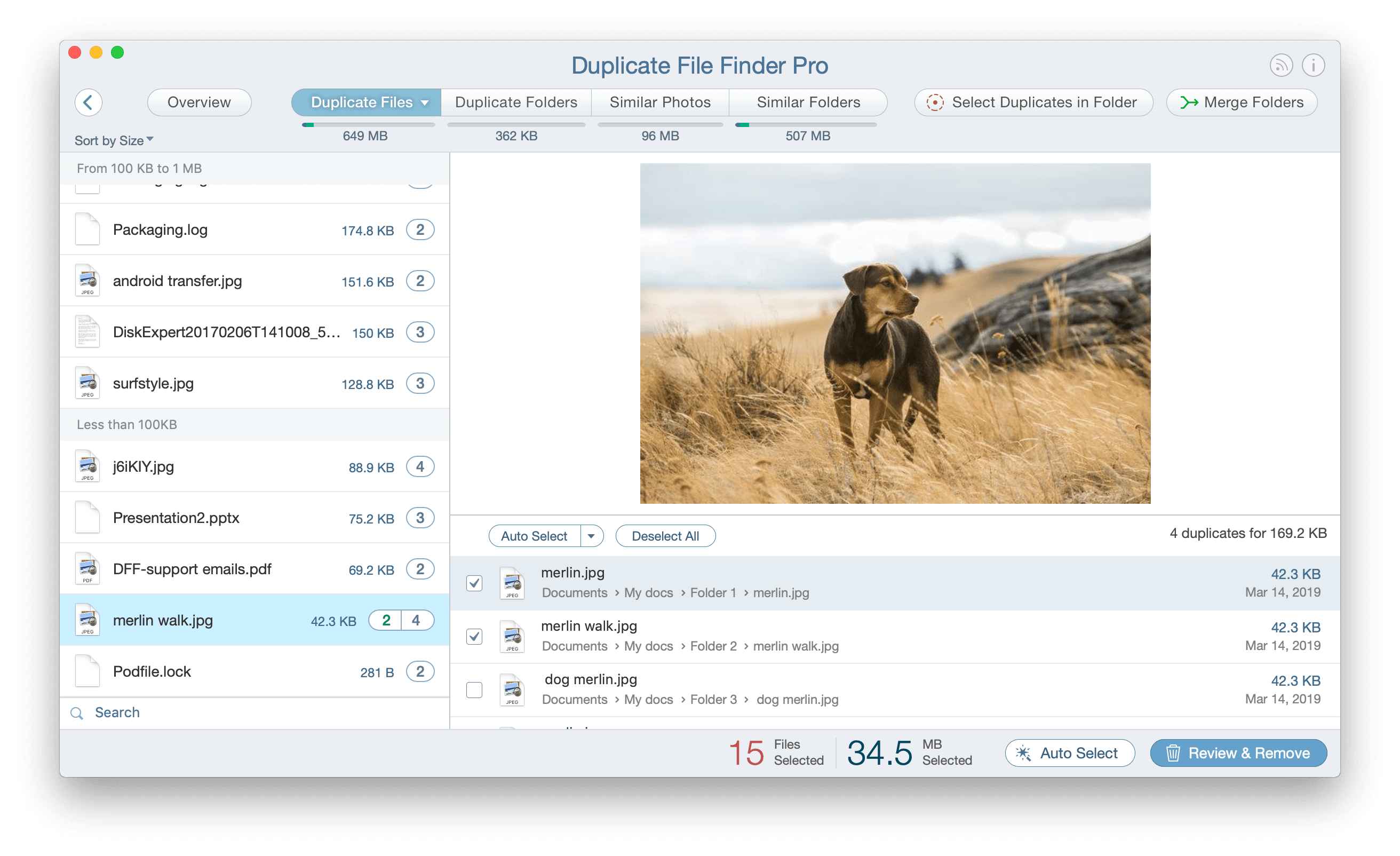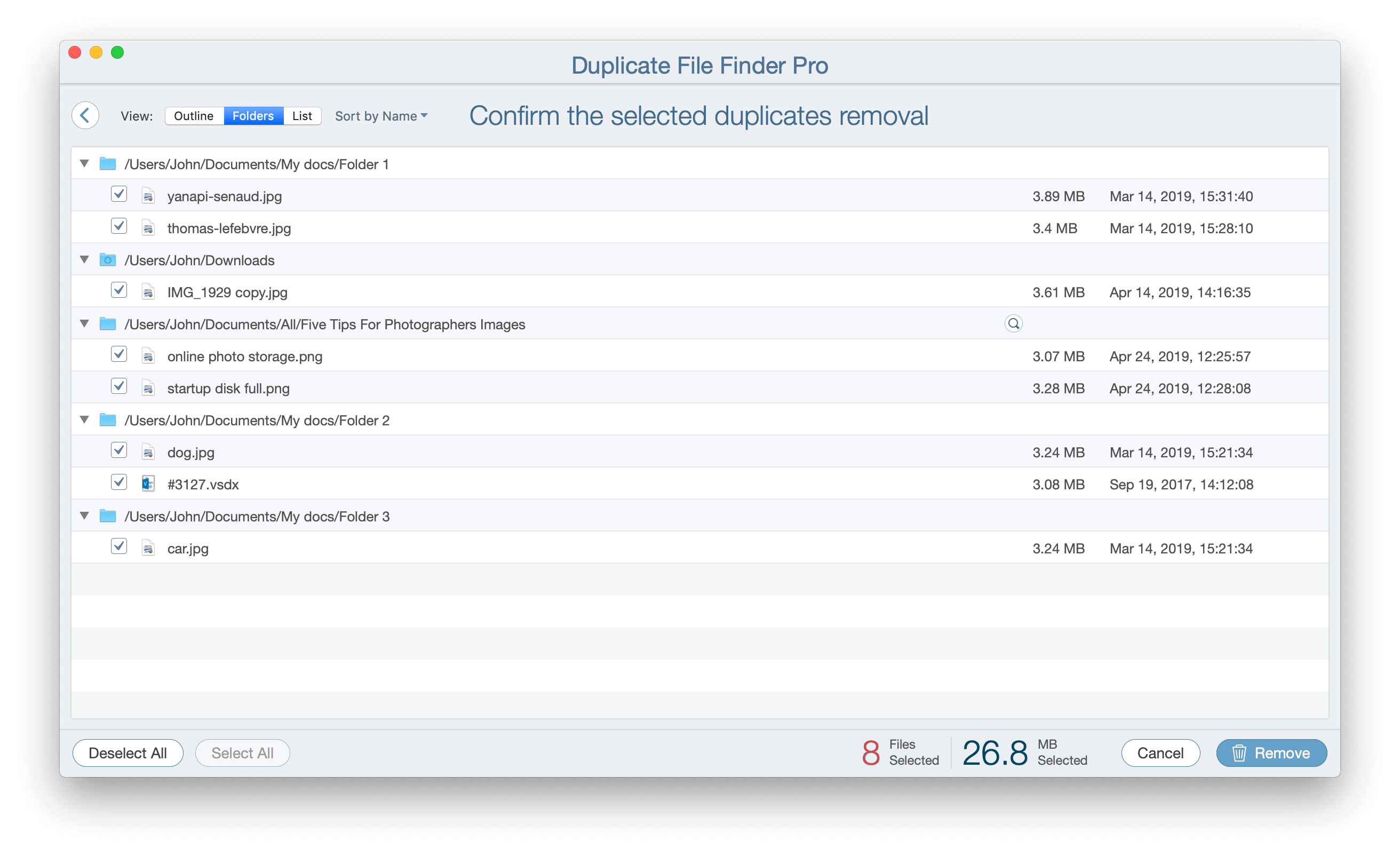 5. Remove Duplicate Files
After you have finished the duplicates selection, click Remove. You will be able to preview all the selected files once again and confirm deleting.
Note that by default the files will be moved to Trash, so that you can restore your duplicates.
---
Get More Awesome Features with the Pro mode
Get your best experience with Duplicate File Finder Pro.
Upgrade to Pro and unlock absolutely all the features of the app.
Remove Duplicates in Similar Folders
Preview the folders which contain unique and duplicate items and remove only duplicates.
The app shows a visualization of the сontent between two folders and a detailed information about a number of unique and identical files.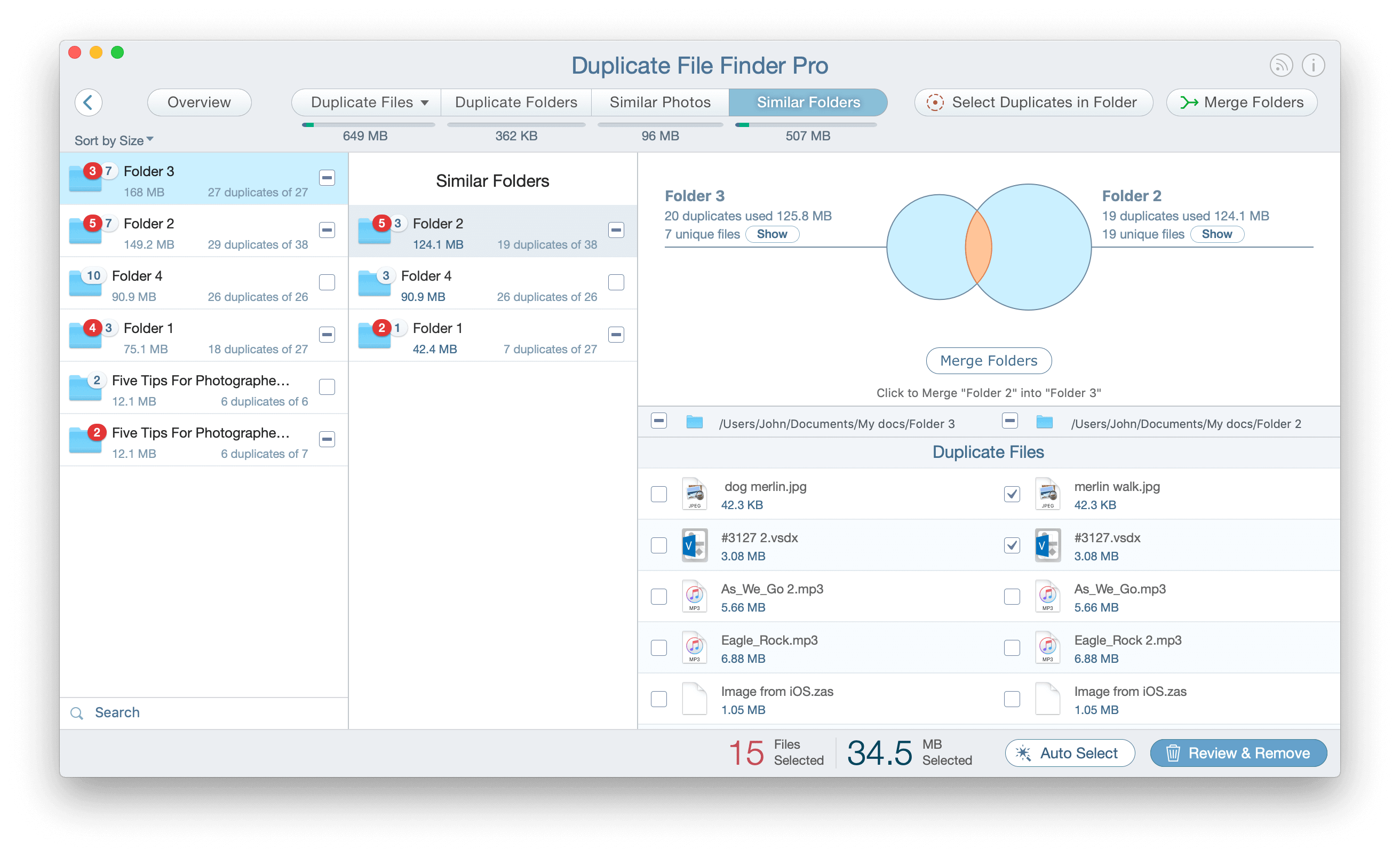 ---
Merge Scanned Folders
In the Merge Folders tab, you will find a long-awaited feature to merge scanned folders.
Use it to organize your files, move or copy unique items from one folder to another and remove an extra folder. You can even tag the merged items and automatically remove a source folder.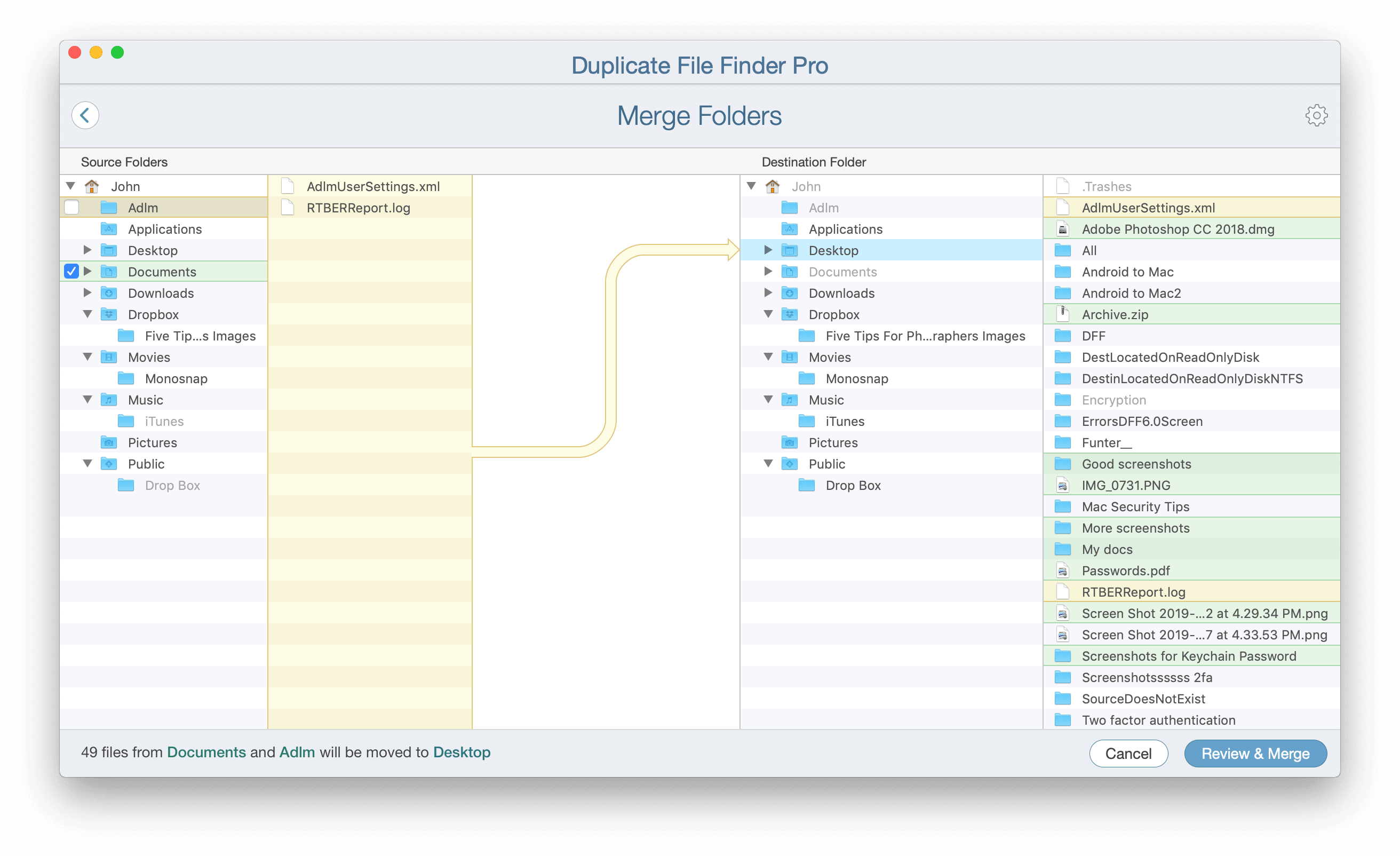 ---
Find and Remove Similar Photos
You may have taken a lot of photos that are similar but need only one of them. If you store all of them on your Mac, they begin to clutter your disk space. Luckily, with Duplicate File Finder Pro, you can even scan the similar images on your Mac.
Instead of wasting your time trying to manually find similar images, use the app to select the best shots and remove unneeded similar pics.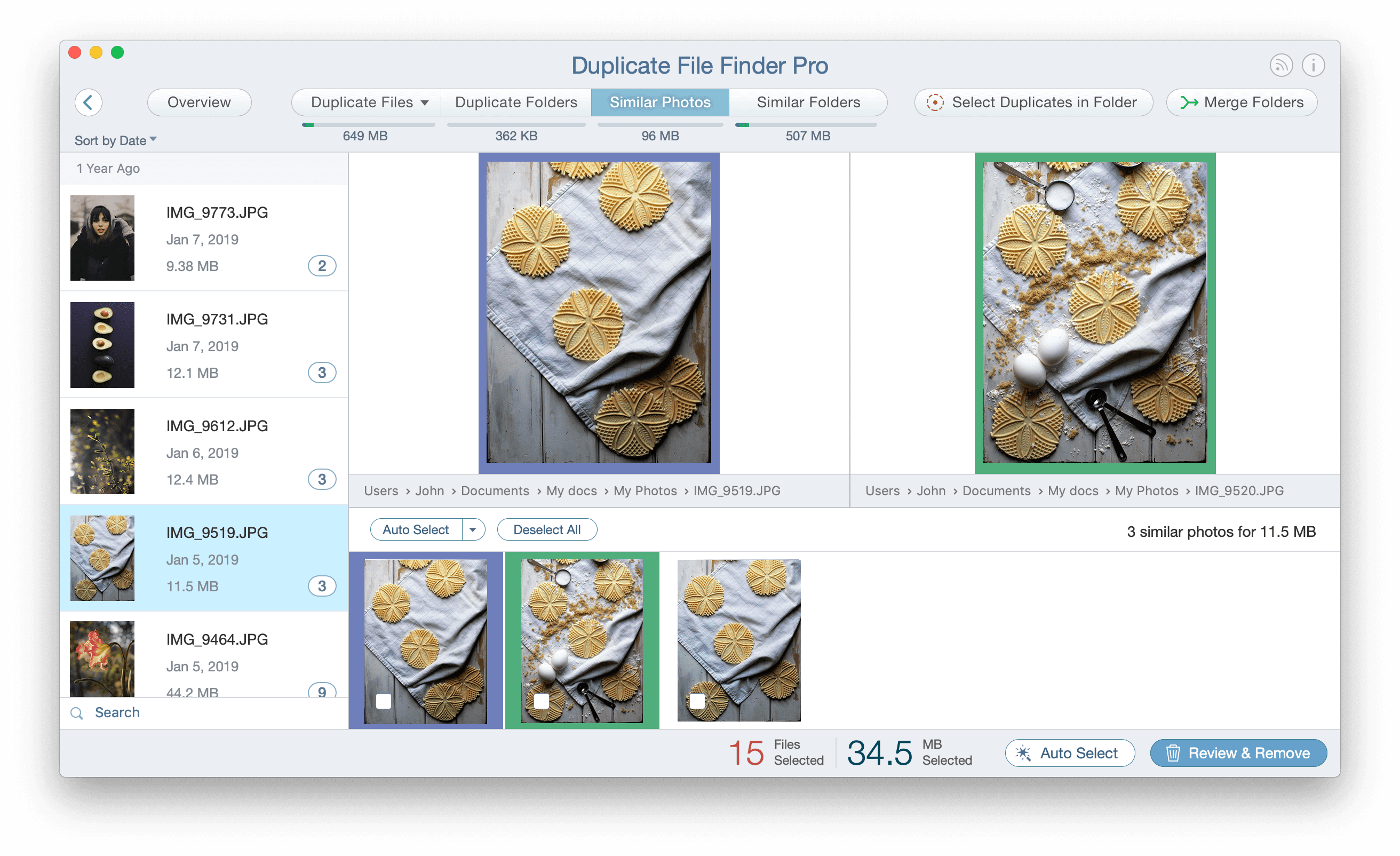 ---
View Removal History
Don't worry if you've accidentally deleted files you wanted to keep. We'll handle that. Just go to the Removal History section and restore the needed files.