To reset a Mac to a factory state you have to make the following list of actions.
1) Backup. Trust but verify – you can never be sure at 100% that everything goes well and you probably downloaded all the files you need from the system, etc. It is better to be sure. It's better to make a  backup with Time Machine. ( how to use Time Machine).
2) Disable online accounts. If you do not do it, then  it can cause additional discomfort for you (or a person whom you decided to sell or donate your Mac), especially for Apple services such as iCloud, iTunes and so on.
3) Formatting and reinstalling. Here the choice is to put the latest version of the operating system or the one you purchased. The choice depends on the purpose of reinstallation: if Mac is for sale it's logical to install the latest OS X.
To install the current version of the operating system you have to:
Have fast and stable internet connection as it will download the operating system from the Internet.
Restart your Mac while loading and clamping ⌘ + Option + R.
It will look like: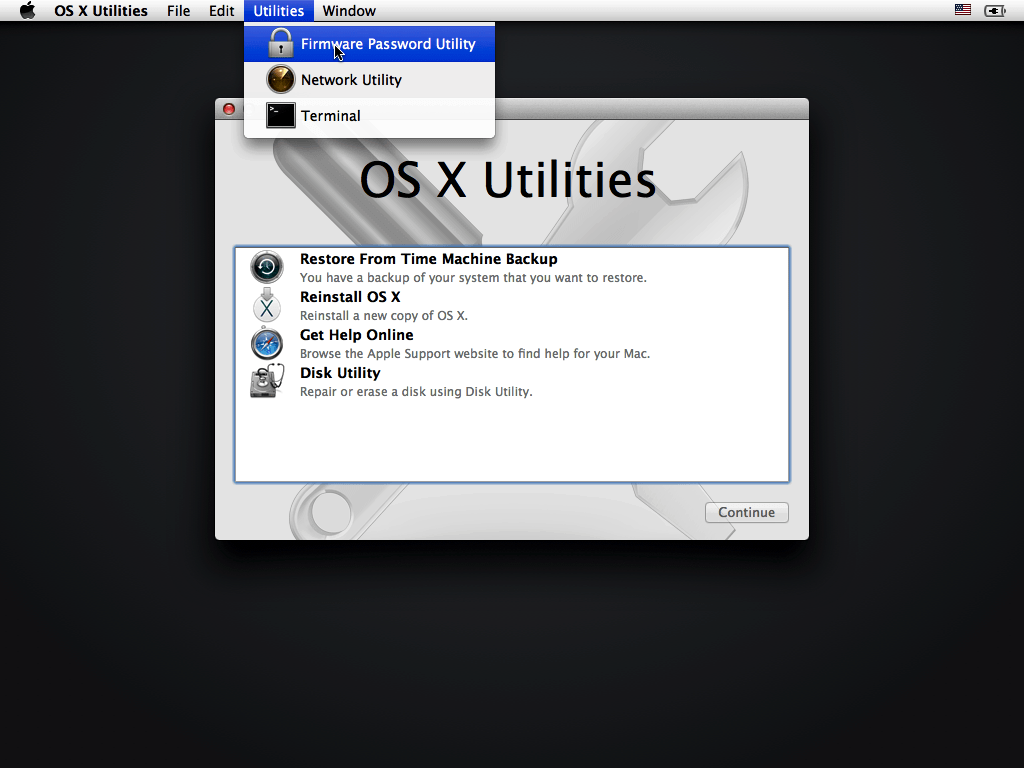 Use Disk Utility to perform compound or partitioning of the hard disk before you start an installation of the operating system.
If you want to install the original OS X, it's better to use the disc that came with the Mac. The procedure is almost the same, but it can be done without the Internet and much faster.
If for some reason disc is not available, original OS X can be restored via the Internet. Again, be sure in its stability.
After installation is complete, the system reboots and prompts to configure OS X. If you are preparing to sell Mac – hold down the power supply and turn off the computer, then the buyer will be able to start his experience from scratch (like a new Mac).
IMPORTANT
If you reset a Mac, it is the way of struggle with the cluttered system, do not rush to take drastic measures.
You can take advantage of our Cleaning Suite, which will get rid of trash on your Mac, as well as significantly speed up its work.