Free storage space in the mobile device is a very valuable resource. It determines more than the number of your photos, favorite movies, music, games and applications. A lack of free space can risk malfunction of the entire iOS system. Therefore, it is important to clear the memory on your iPhone periodically. If your storage is almost full, find in this article tips on how to free up space on your iPhone without removing apps.
---
Delete iMessage Attachment Files
When you send media files from Photos app via iMessage, all photos and videos create their duplicates in iMessage "Documents and Data" and take up memory. If you don't want to delete the correspondence entirely, there is a way to delete only attachments when there is no storage on your iPhone.
Open iMessage and the conversation with the files you want to delete.

Tap and hold on the photo, video or audio file and from the pop-up menu click "More."

Select the media files and click the Delete button (the Trash icon).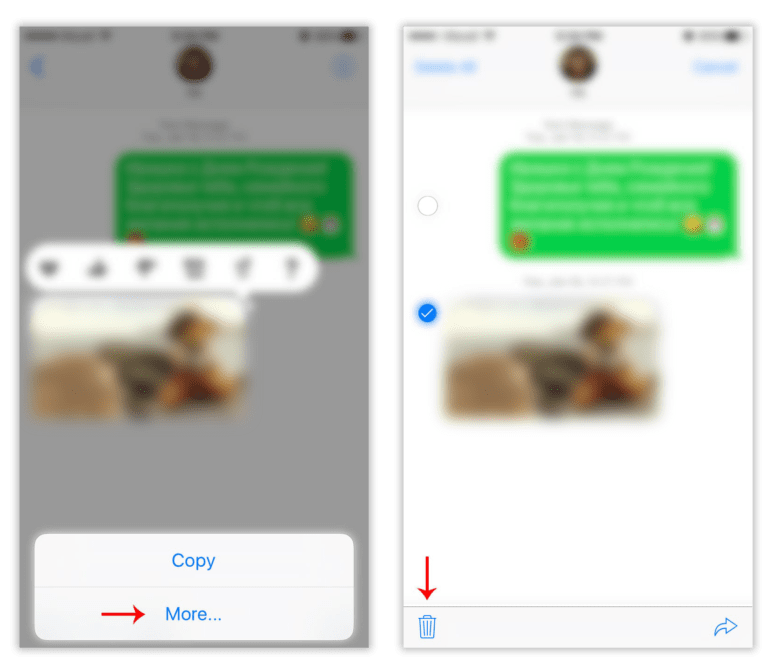 ---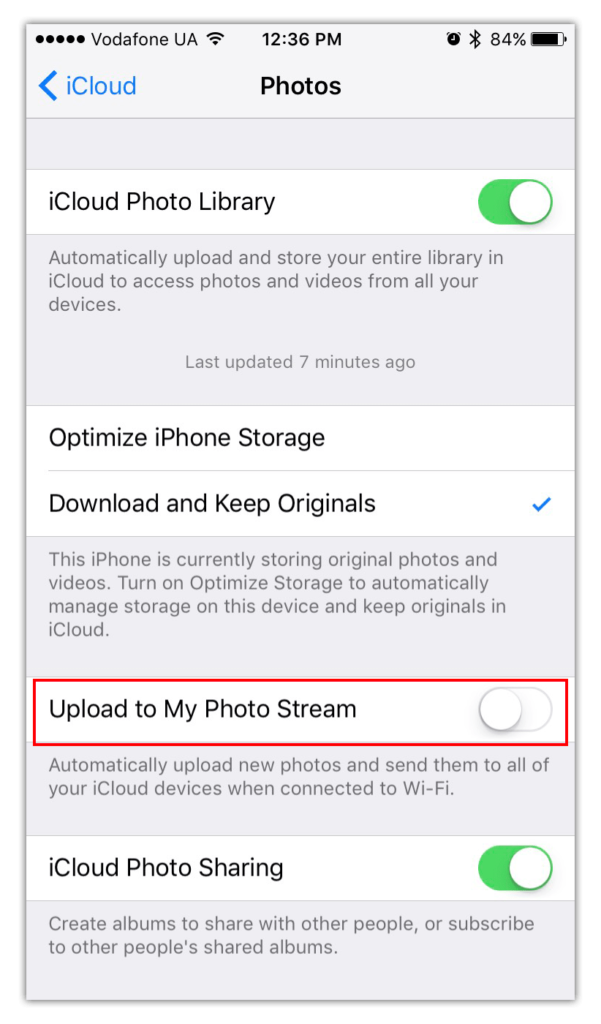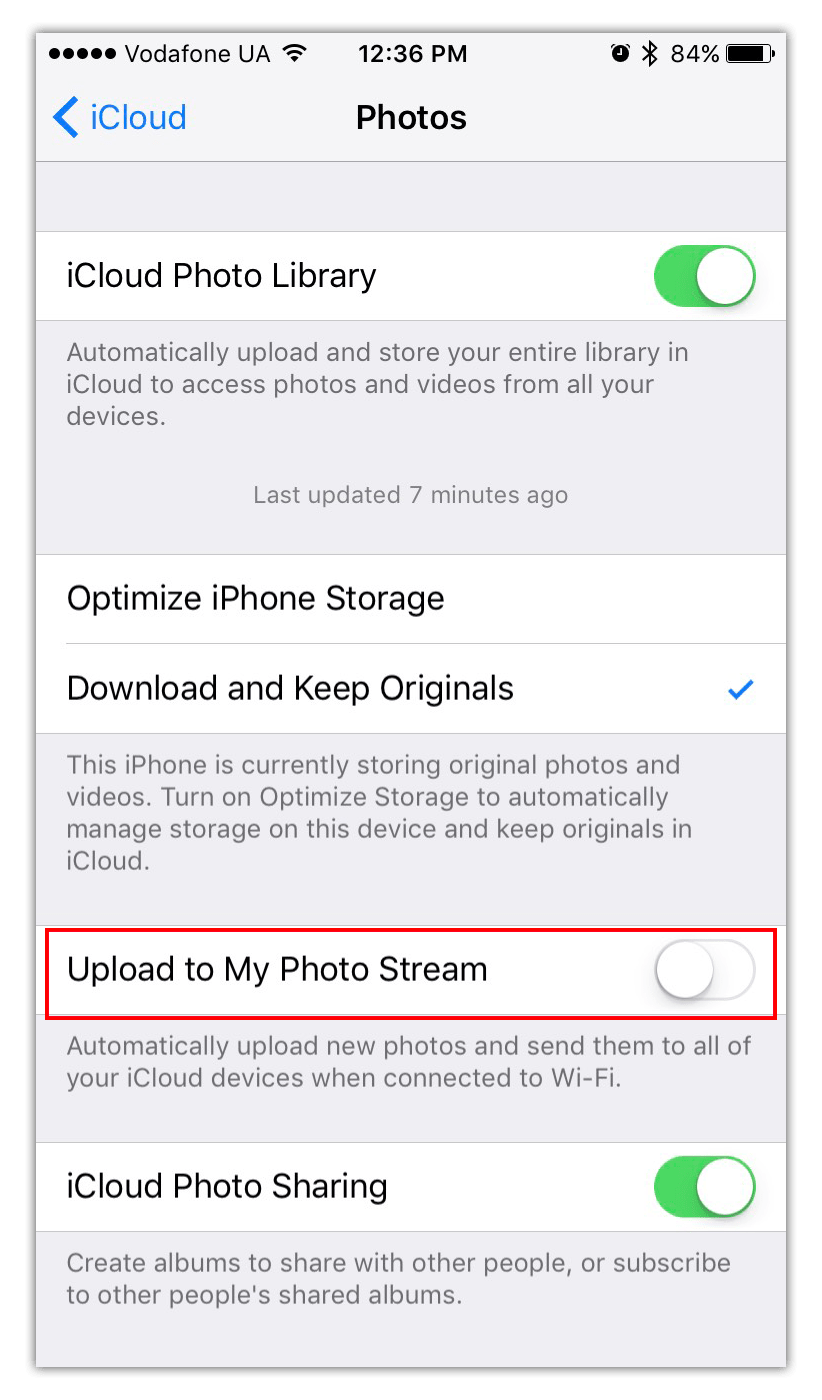 Disable Photo Stream
Photo Stream syncs photos among Mac, iPhone and iPad made in the last 30 days. If you don't need this option, turn it off. It will prevent clogging of your device with extra photos and will clear space on your iPhone.
Go to Settings →  iCloud →  Photos.

Uncheck "Upload to My Photo Stream."
---
Turn off Sharing Photos in iCloud
Sharing photos in iCloud is convenient, for example, when you need to collect all the photos from a party from different users. In this case, iCloud creates an album and invites people to it. If you hardly use it, delete the accumulated old albums or simply turn it off.
Go to Settings →  iCloud →  Photos.

Disable "iCloud Photo Sharing."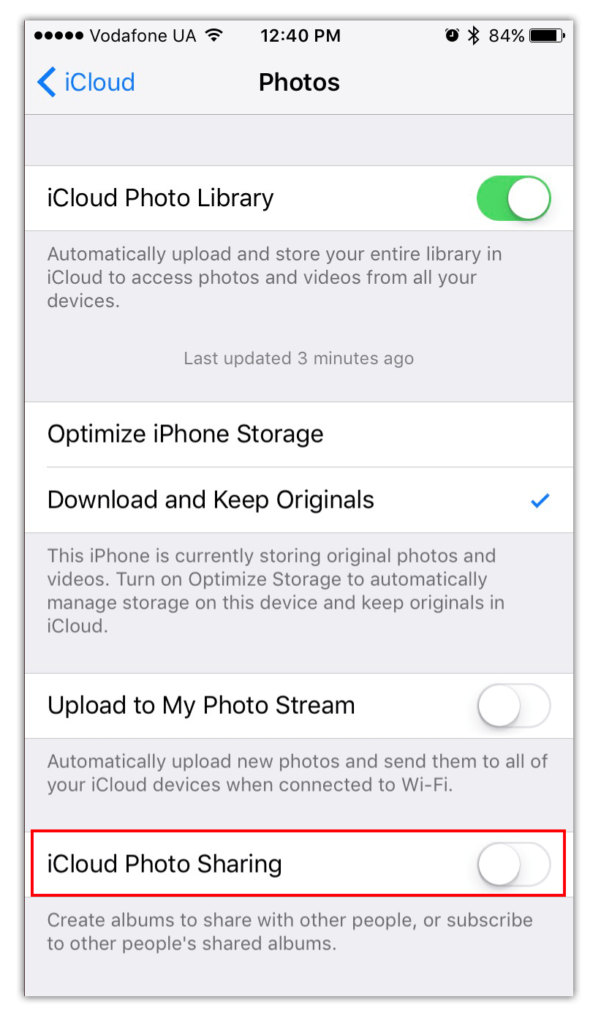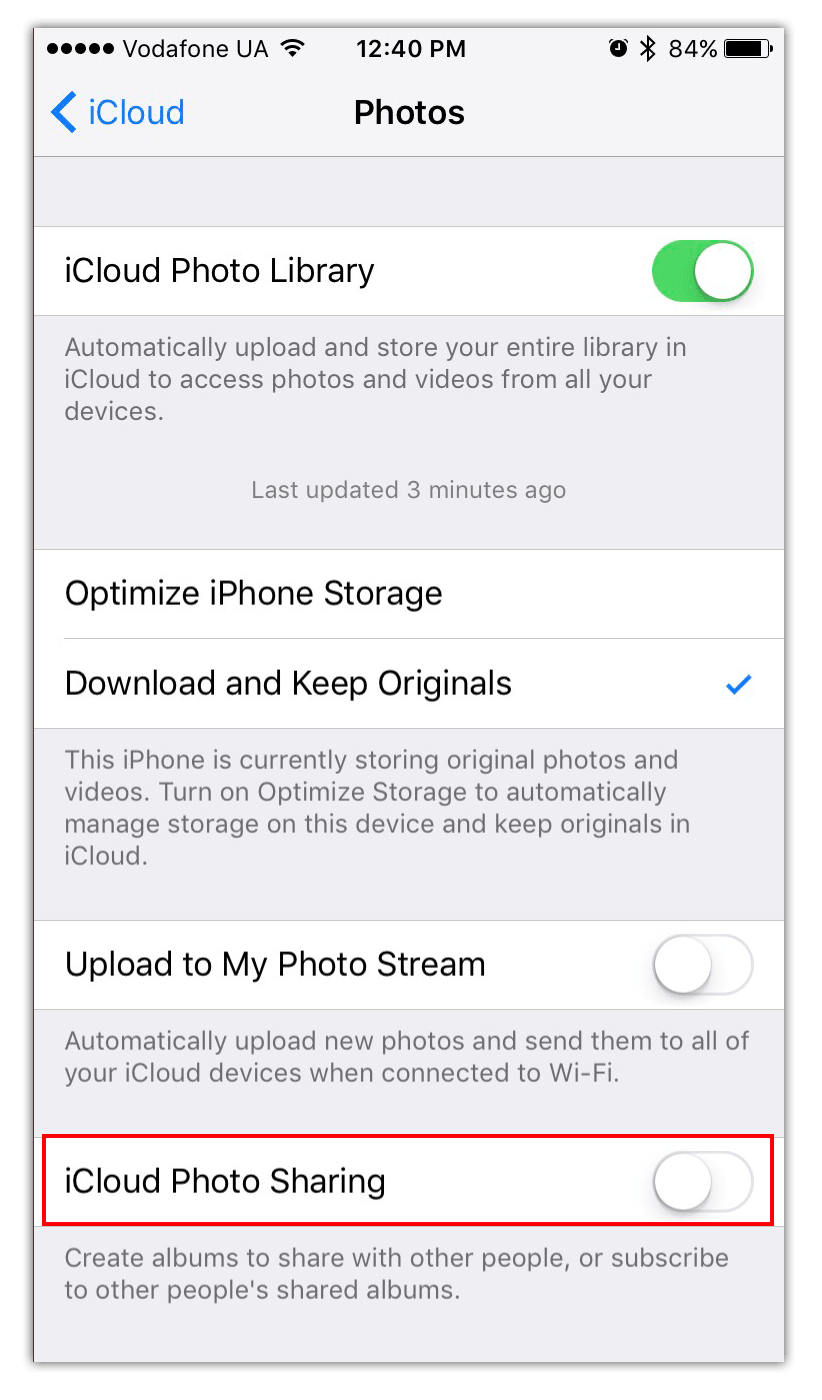 ---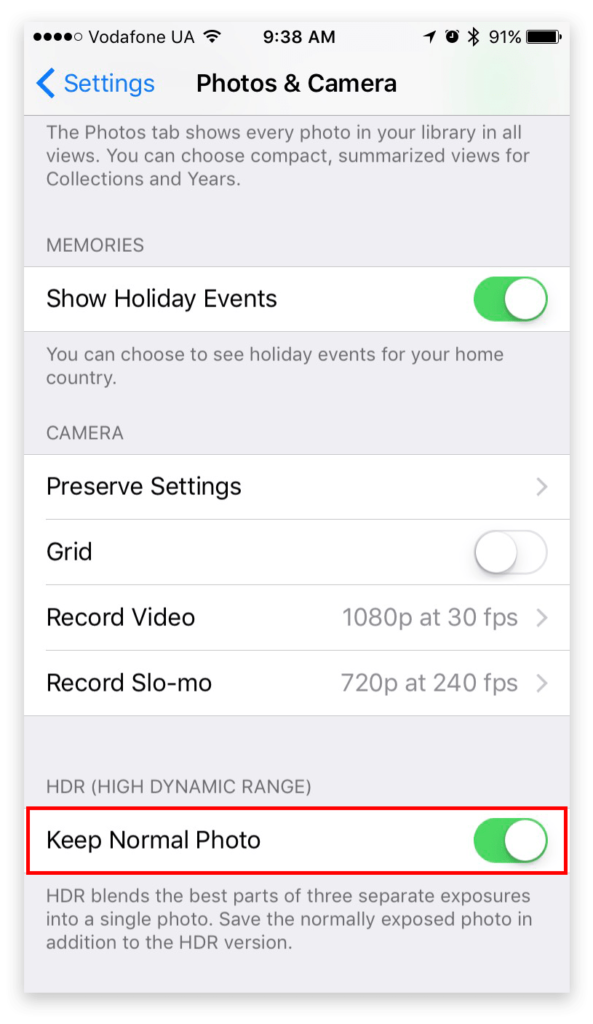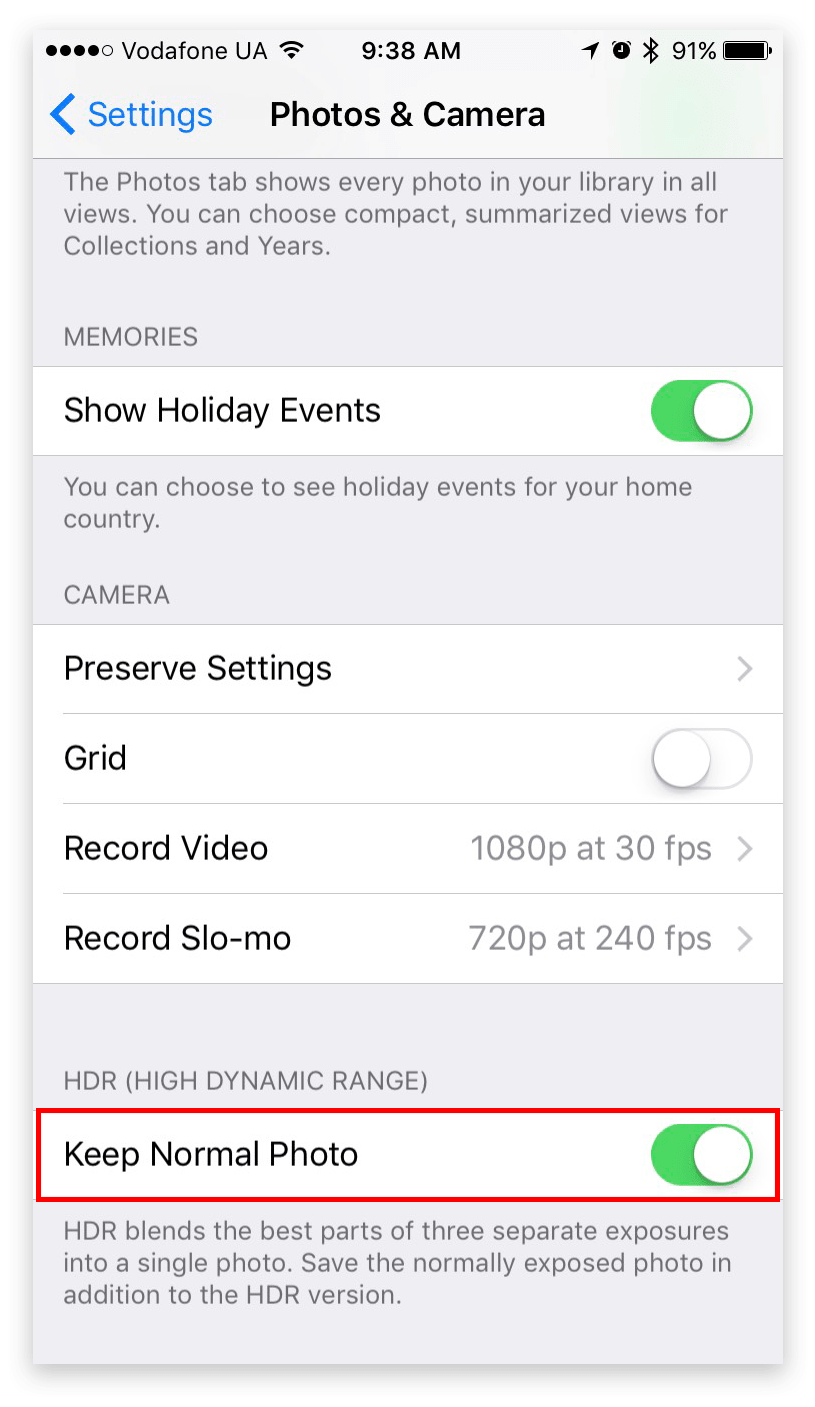 Disable Saving Duplicate Photos when Shooting in HDR
When you take photos in HDR your iPhone mode saves two shots – the original picture and the processed one. You will free up a lot of memory space if you disable saving duplicates.
Go to Settings →  Photos & Camera.

Enable "Keep Normal Photo."
---
Clear Safari Cache
Temporary files and Safari history also take up a lot of space on iPhone. To clear them, go to Settings →  Safari → click "Clear History and Website Data."
---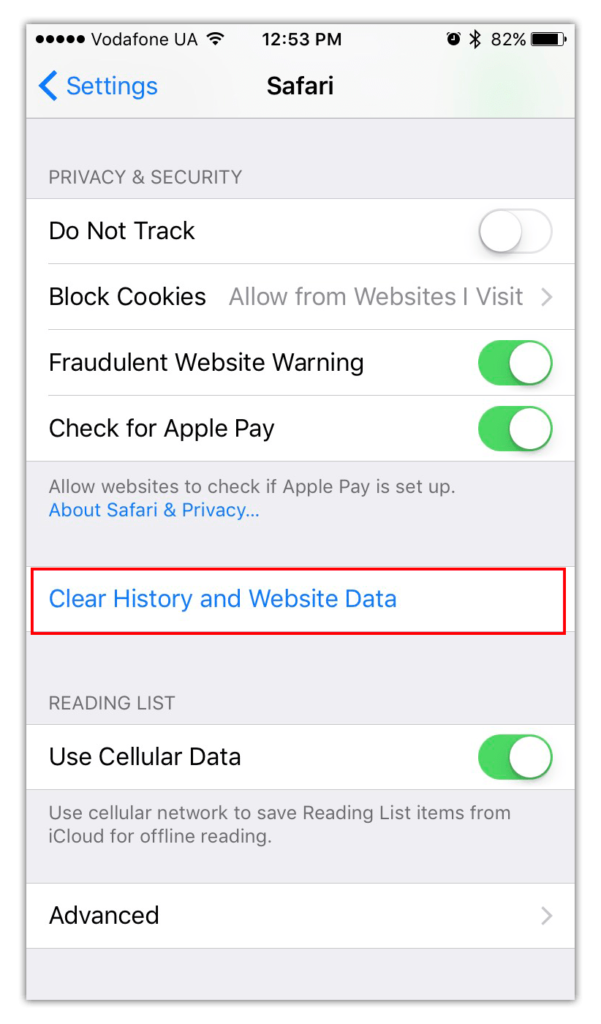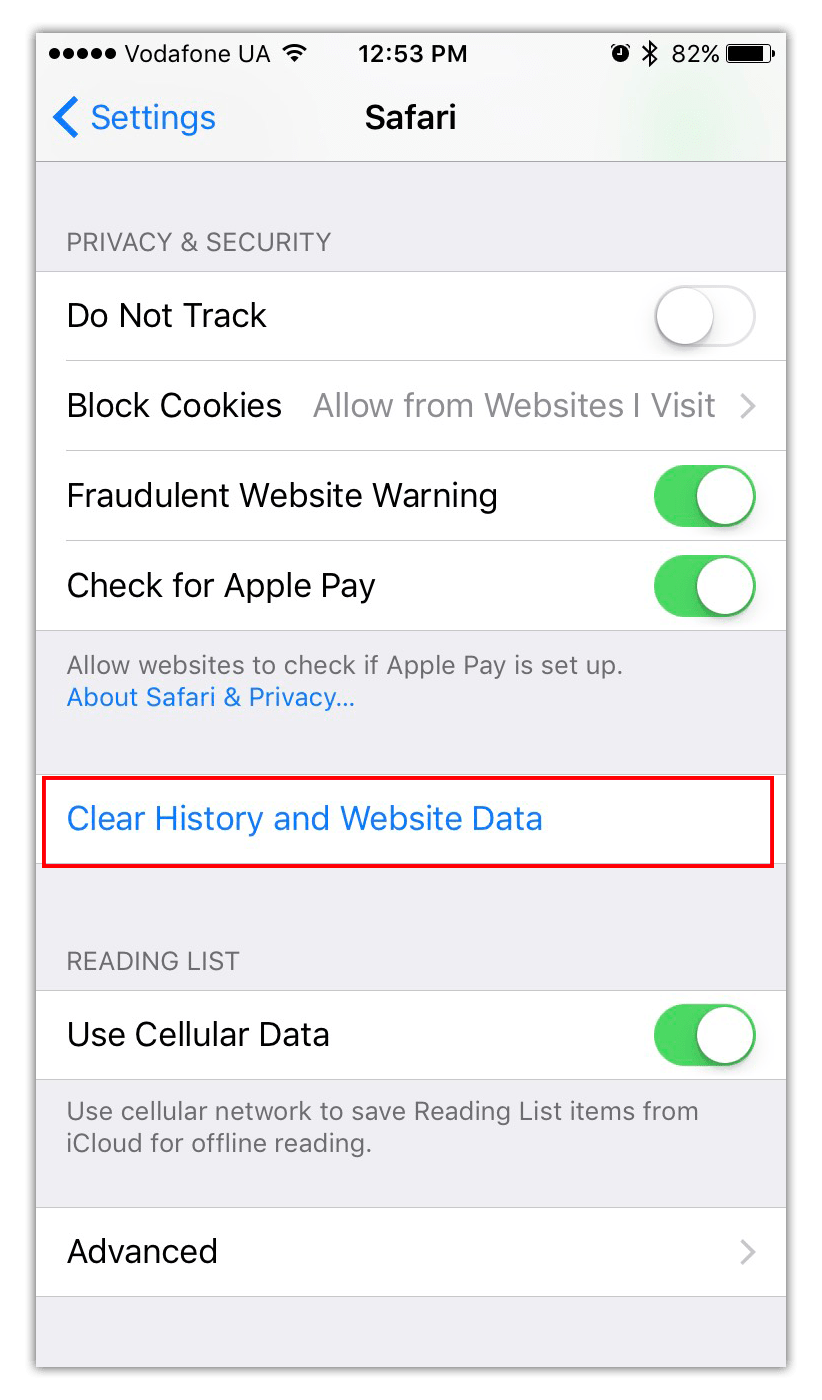 ---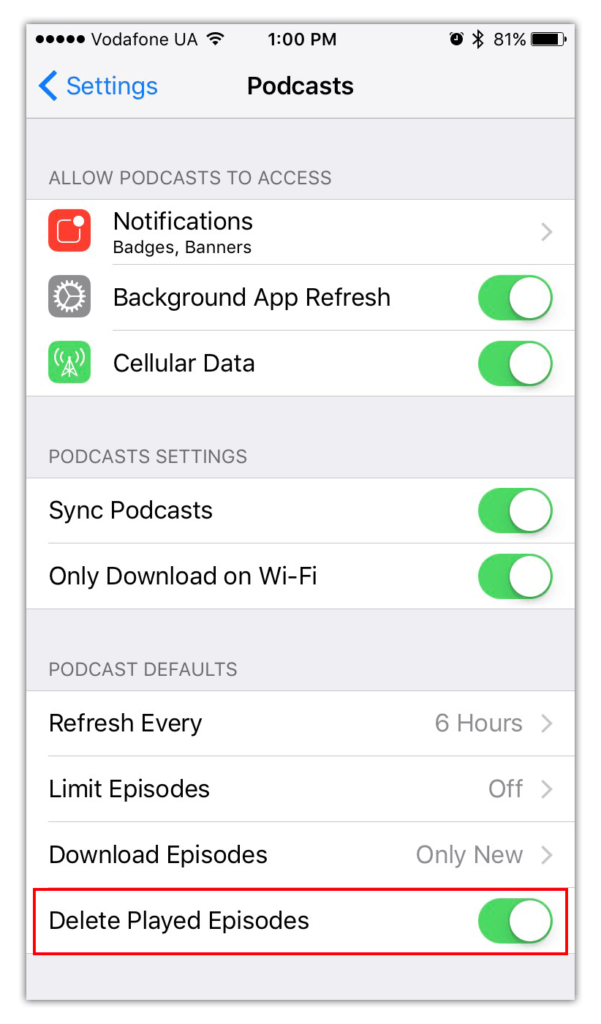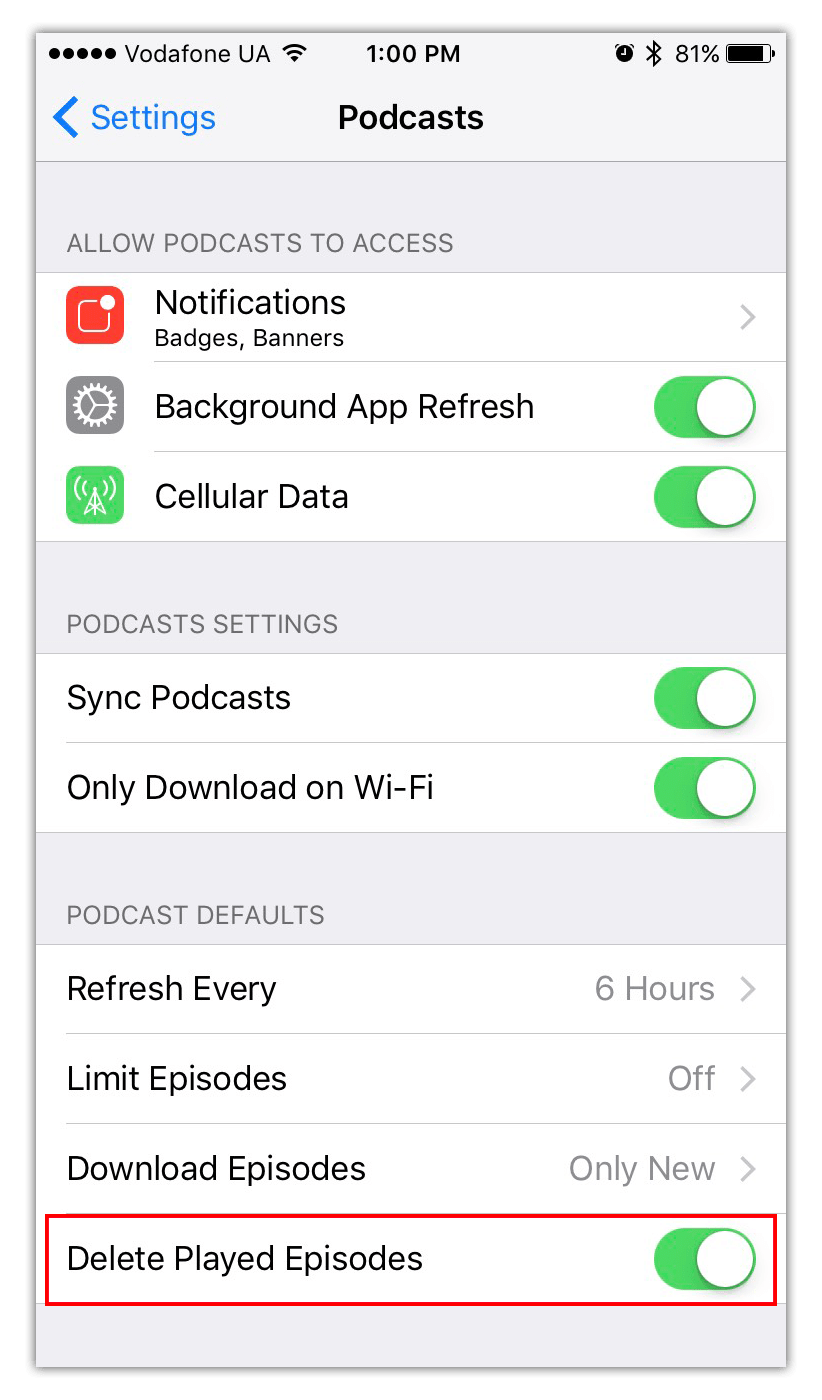 Clean up iBooks, Videos and Podcasts Content
Books in the iBooks, especially with pictures or other media content may take up to several gigabytes on your device. You can imagine how much memory movies in high definition occupy. Moreover, the podcast episodes are not automatically deleted right after playback unless this option is enabled. Change this parameter in Settings. Go to Podcasts and enable "Delete Played episodes."
---
Find more Cleanup Hints for iPhone, iPad and Mac