The iPhone memory like that of any mobile device has its limits. Even if you have a 64GB or 128GB capacity, you run out of space over time. This may happen at the most inopportune moment: when you are trying to download a new application from the App Store you see the message "Cannot Download. There is not enough available storage…" or "Storage almost full…"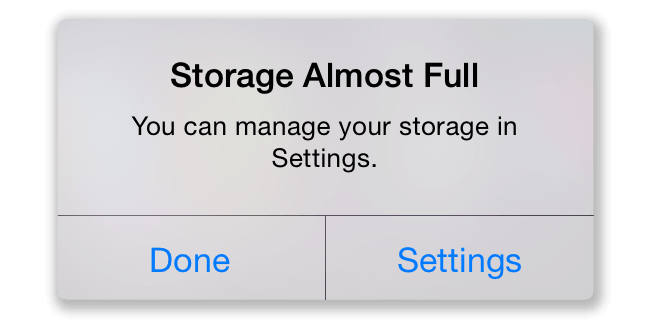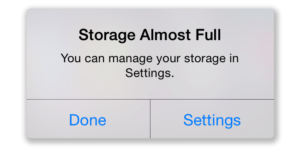 One of the reasons for "not enough storage" is the iPhone cache. This is because cache files the size of Facebook, Twitter, iMessage and other applications can balloon up to 7-10 times when used regularly. It is possible to clear the space on your iPhone in a number of ways. In this article, we will tell you how to clear the app cache on your iPhone.
Clear Safari Cache
To delete Safari history on your iPhone or iPad follow these steps:
Go to Settings → Safari.

Scroll to "Clear History and Website Data" and select it.

Confirm the message about clearing Safari cache and cookies.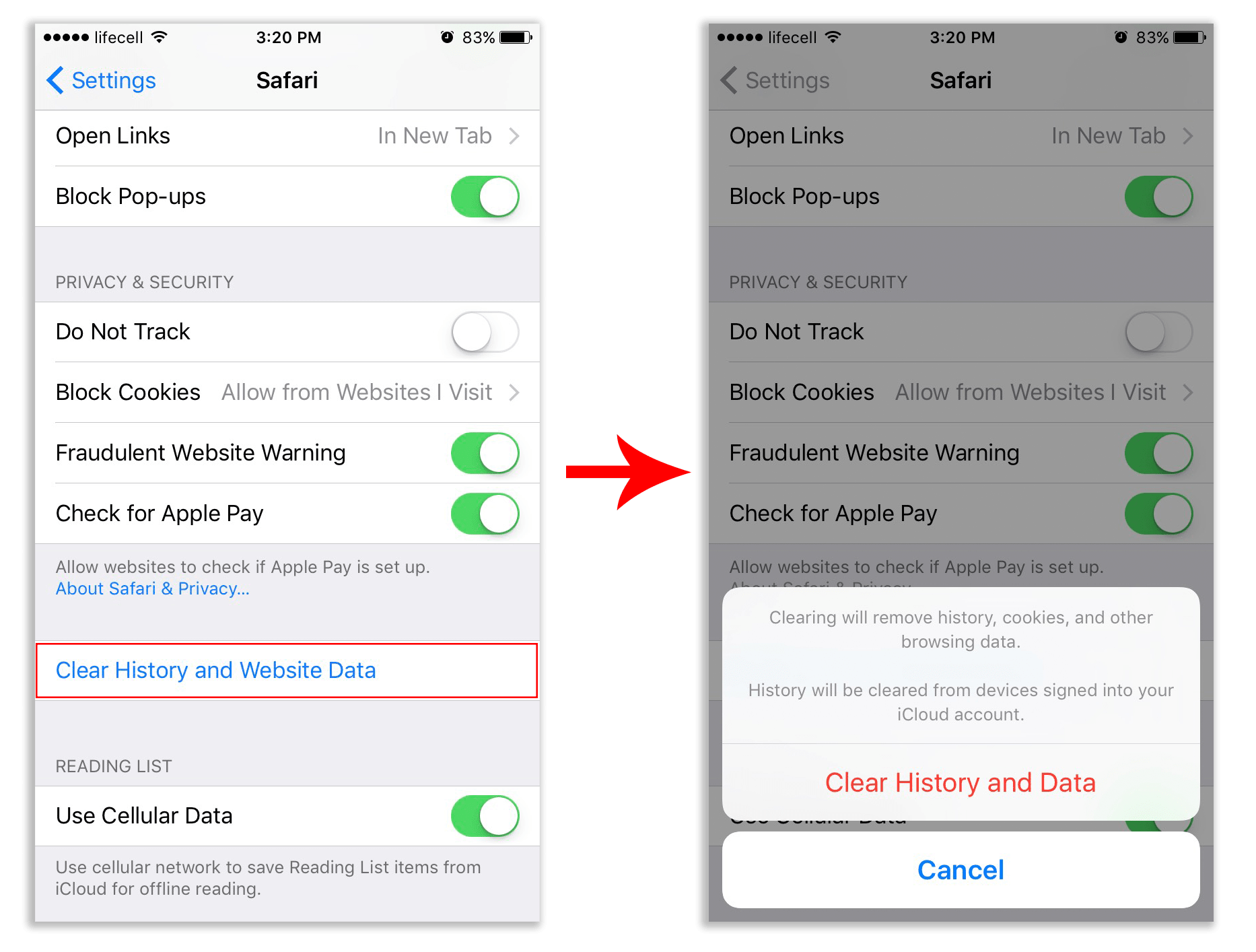 Once the data is cleared from the iPhone, this option will be inactive and change color from blue to gray. This means that the memory is now empty.
---
How to Clear App Cache on iPhone
Social media and messengers create the greatest number of cache files because we use them quite frequently. Modern messengers allow you to not only send text but to include images, video and audio content. Consequently, the system stores so much data that caches can occupy up to several gigabytes. To clear up space on your iPhone from dust follow one of the next three ways.
Way 1
Some apps provide the possibility of clearing cache on the iPhone through its own settings, so you don't have to remove the app. All you need is to go to Settings and click "Clear Data." Take a look at a Facebook app example.
Setting → Account Settings → Browser → Clear Data
Way 2
The second way is to reinstall the application. Reinstalling every app might take a long time, so you can view how much space is taken up by each app and reinstall only the biggest "space eaters." For this, go to Settings → General → Storage & iCloud Storage → Manage Storage. If you compare the sizes of the apps with their original sizes in iTunes, you will see how many temporary files the apps have created.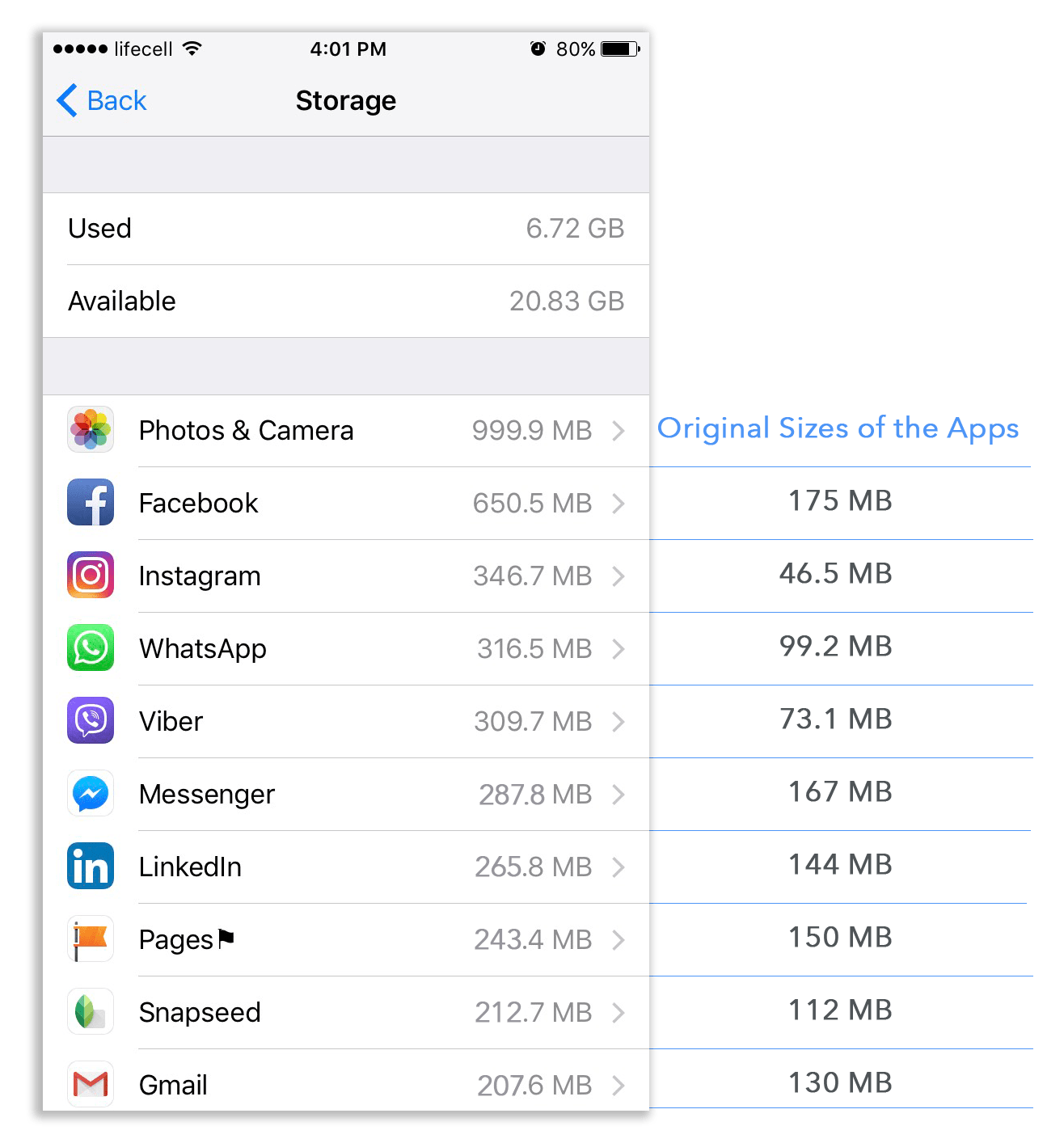 Delete the most rapacious apps and install them again.
Way 3
One of the ways to clear history, cache and cookies on iOS is to reset iPhone or iPad. But first, make a backup of your iPhone via iTunes. Then in iOS go to General → Settings → scroll down to see Reset option. Select "Erase All Content and Settings." And finally, restore go back to iTunes and restore iPhone. This procedure will let you quickly clear the cache of all existing applications without changing the user settings.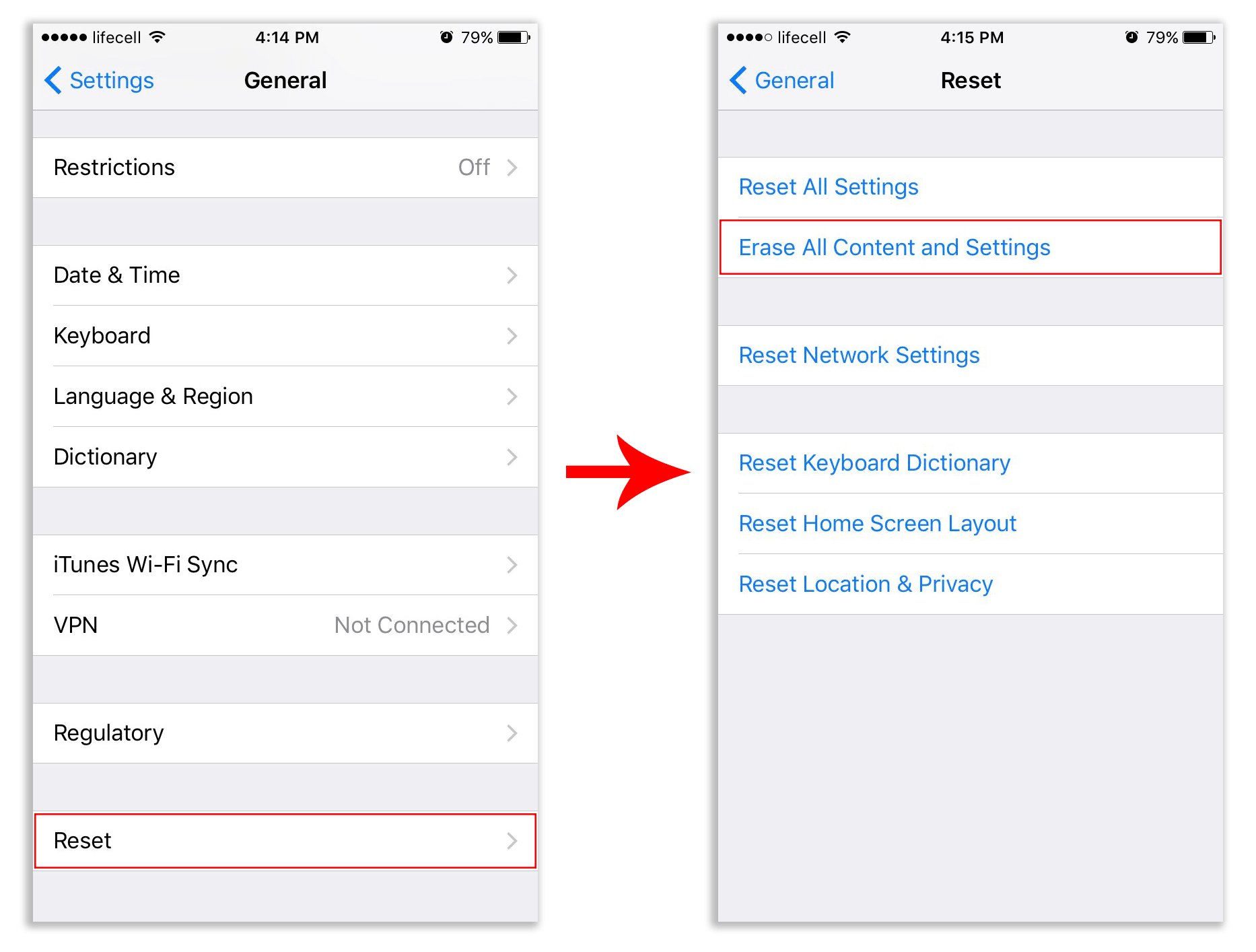 ---
Bonus
If, after clearing the cache, you still do not have enough space, then or use a free application Phone Cleaner for Media Files. It is a phone cleaner destined to find and remove photos and videos that eat up the most space on your device and duplicate photos in the Library.
Free Up Your Storage in Minutes