Uninstall League of Legends on Mac
Before start telling you how to delete League of Legends (LoL) on Mac, we should note that this time developers surprised us with the fact that there are almost no service files outside the Applications folder. Moreover, they are comparatively small, thus can be neglected. So it won't be a big problem if you just Trash the app in the usual way.
Contents:
---
Remove League of Legends Manually
If you want to delete LoL manually, then you have to find and delete its several files from the hidden Library folder. Use the ⌘+⇧+G shortcut to access the required folders or files if they are hidden.
~Library/Application Support/Riot Games
~Library/Saved Application State/com.riotgames.LeagueofLegends.LoLPatcher.savedState
Tilda before the "Library" means that the folder is hidden.
If you don't know how to display hidden files and folders, read this article "Show Hidden Files on Mac."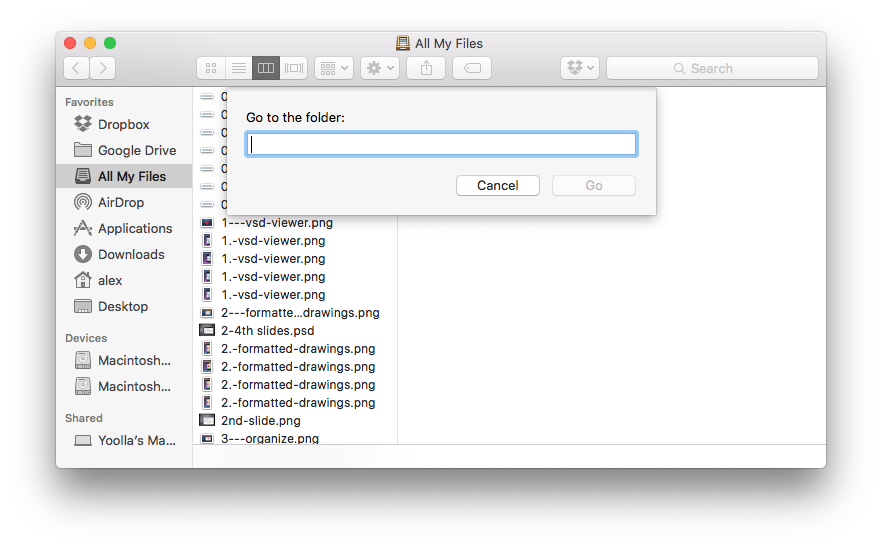 ---
Uninstall League of Legends using App Cleaner
To delete LOL completely in several clicks (as well as any other app), you can use a special tool App Cleaner & Uninstaller:
Launch App Cleaner.
From the list of apps select League of Legends.
Click the Remove button.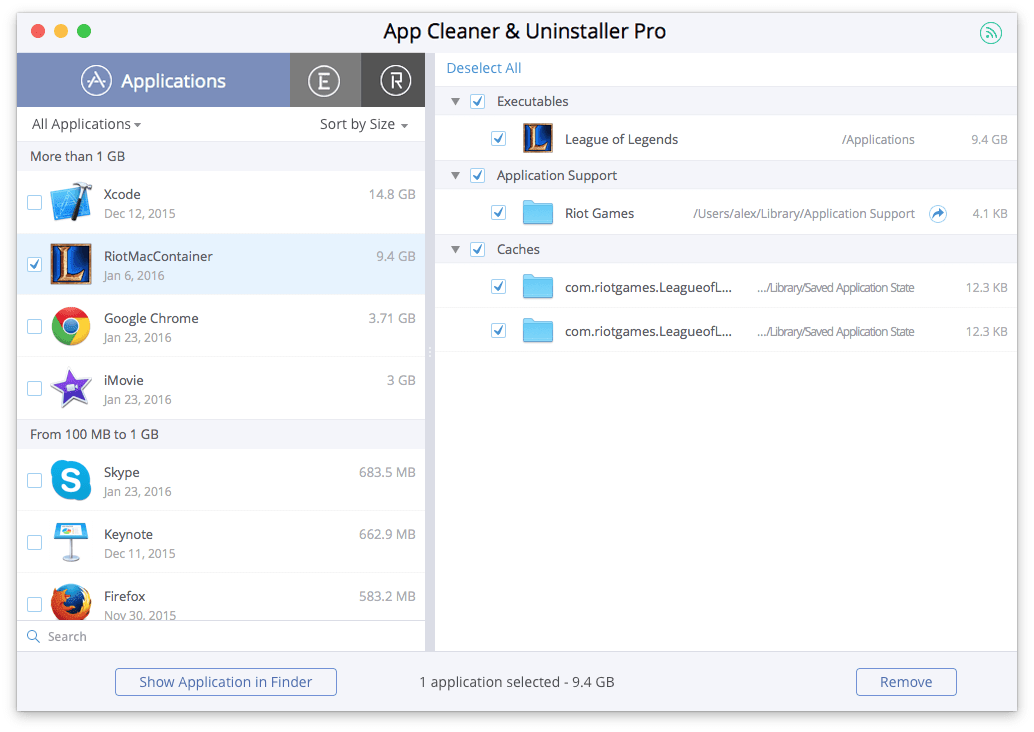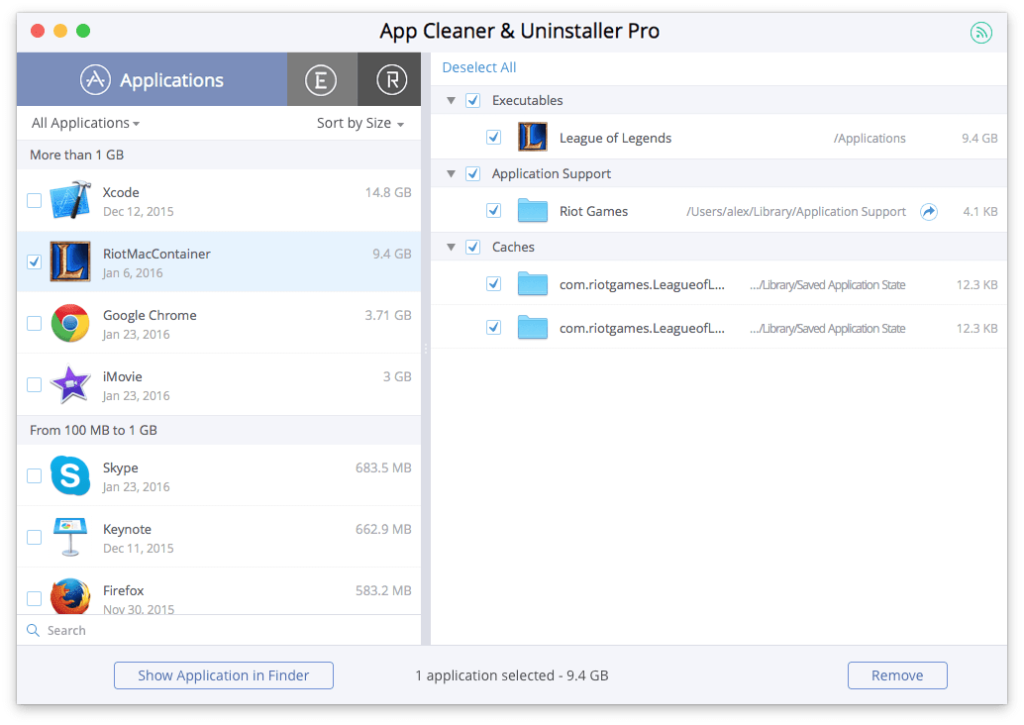 App Cleaner & Uninstaller
Get League of Legends Uninstaller
---
Articles you may be interested in: