Caches and logs are around 80% of junk that is collected during the apps performance. So what's that?
Caches – intermediate buffer with fast access, containing information that may be requested with the greatest probability. Accessing data in the cache is faster than sampling initial data from the slower memory or remote source, but its volume is considerably limited as compared with the original data repository.
Quite simply it is a clipboard for a specific application that works in a bit different manner, unfortunately, often do not cleared automatically.
Logs – files containing system information that appears in progress of work, with all users' activity that can be further used for analysis and/or assessment.
In fact it is a kind of diary in which the application records all your actions.
Caches and logs should ideally be removed periodically by applications. But in reality it does not happen, and over time these files accumulate and clog your disk space.
Fortunately caches and log files are found mainly in several locations and its really easy to remove them.
But to get there we need to display hidden files and folders if you do not know how to do this read one of our previous articles.
Firstly, let's delete the main Log files.
Here is the Log files folder:
~/Library/Logs
It all looks pretty scary, but you can delete everything without hesitation. Important files are re-created on the first run.
It looks similar to caches. The bulk of them can be found at
~/Library/Caches
We can delete all files without hesitation as well.
Further, we should follow a bit longer pathway
HD/~private/var/db/BootCaches
Here are caches for loadings.
Yet, one new directory with caches:
HD/Users/<current user>/Library/Saved Application State
These are the main storage locations. In fact, there are more places where applications save logs and caches.
To find all of them you have to spend some time, thus there is a point to use a specific app. For example, App Uninstaller that was developed specifically for this purpose.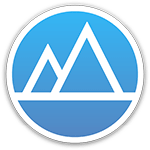 This application is developed to remove applications together with all caches, logs and other system files. But even if you do not want to delete the whole application, you can still remove unwanted caches and logs using it.