If you are a Mac user, you probably know that OS X stores lots of cache files. A cache file is a temporary data file created by apps, browsers and many other programs to help your Mac run faster. However, sometimes these cache files can get corrupted because of software updates, and this can cause problems. Moreover, even if you have already removed the application, the cache files remain on your Mac. Sometimes their size can become tens of gigabytes and fill up the disk memory. So, it`s a good idea to clear the cache from time to time.
There are several types of cache data:
User Caches
System Caches
Web Caches
Note: clearing the cache in web browsers may also help to protect data security or identity theft issues. Follow this guide to find out how to clear the cache from your Mac step by step.
Way 1. Clear the cache on Mac manually
Open new Finder window.
In Menu choose Go -> Go to Folder (or use shortcut Shift + Cmd + G)
In a window appeared navigate the directory ~/Library/Cashes
Select all unneeded files and folders and delete them by dragging them to the trash. Note: you may need to keep some files. If so, first move them to the other folder and only then remove all cache files.
Once again, using the keyboard shortcut Shift + Cmd + G, go to the folder and this time type /Library/Cache (instead of ~/Library/Cache). Repeat all the steps above to remove cache files and folders.
*The first time the system will load a little longer than usual. It`s normal.
Way 2. Clearing the cache with Funter
Most Mac users find it a little complicated to delete cache files manually. There is another much easier and quicker way to delete cache files. Use the free application Funter. Funter is a super easy and efficient tool to search folders and different system files, no matter if they are hidden or not.
Download Funter and launch the app.
Click Funter icon in a Menu Bar and type whatever you search for. For example, `Safari`.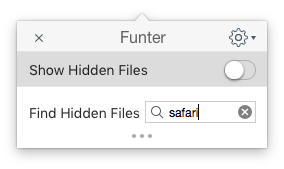 3. Select Cache files and click Remove button in the right bottom corner.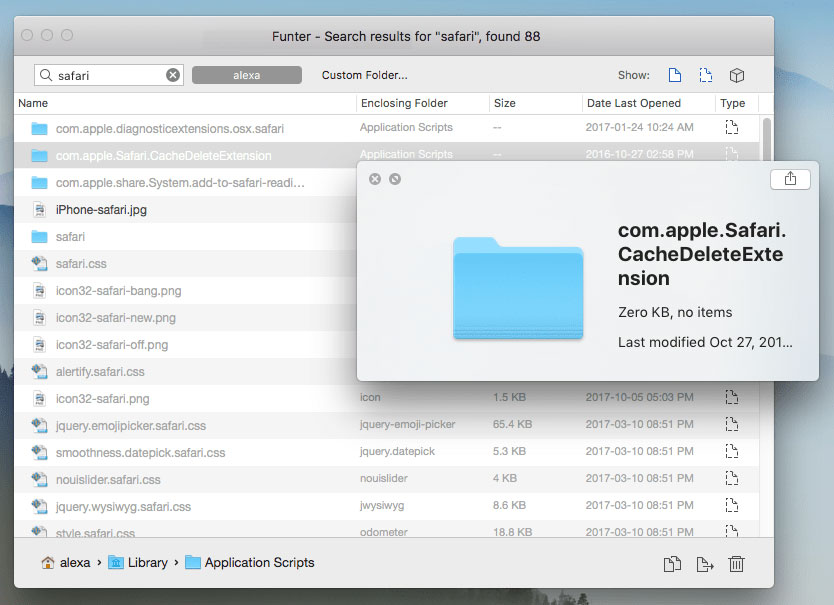 Funter is a useful tool to get rid of any unneeded data on your Mac with one or two clicks. It shows all hidden files that neither Finder nor Terminal can find. With Funter, you can easily clear the cache, prevent your Mac from going slowly, find download folders and unnecessary files.
---
Note: It happens that cache memory may be useful, for example, it keeps passwords saved in browsers. In case you are not sure if you would need this data, it's better to use the Clear Disk app. Find the steps here to remove distinct cache folders responsible for specific applications.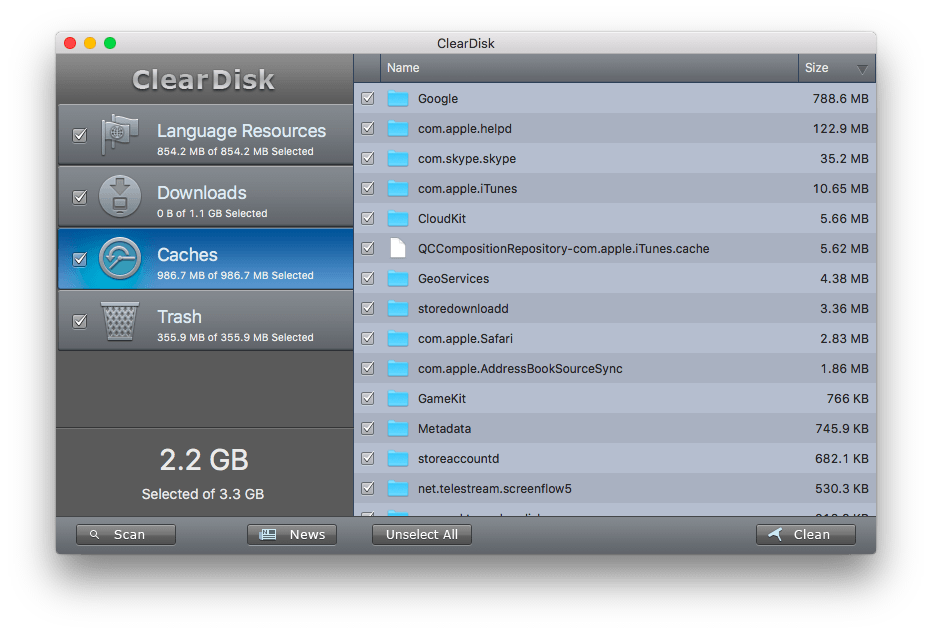 ---
Video Guide
How to Clear Cache with the ClearDisk app