The iStat Menus application is used not only by computer geeks but also by any user who wants to understand why his or her Mac is performing slowly. Despite the many advantages of the iStat Menus app, many users have complained that since version 6.0 they have encountered some errors and issues. If the same is true for you, you may find this article very helpful. We will explain how to correctly remove iStat Menus in order to reinstall the previous version, or just get rid of the app completely.
Contents:
1. How to remove iStat Menus manually
2. How to remove iStat Menus using an uninstallation tool
---
How to Remove iStat Menus Manually
The iStat Menus application allows you to uninstall itself right from its menu. So launch the application → in the menu bar, click iStat Menus → select Uninstall…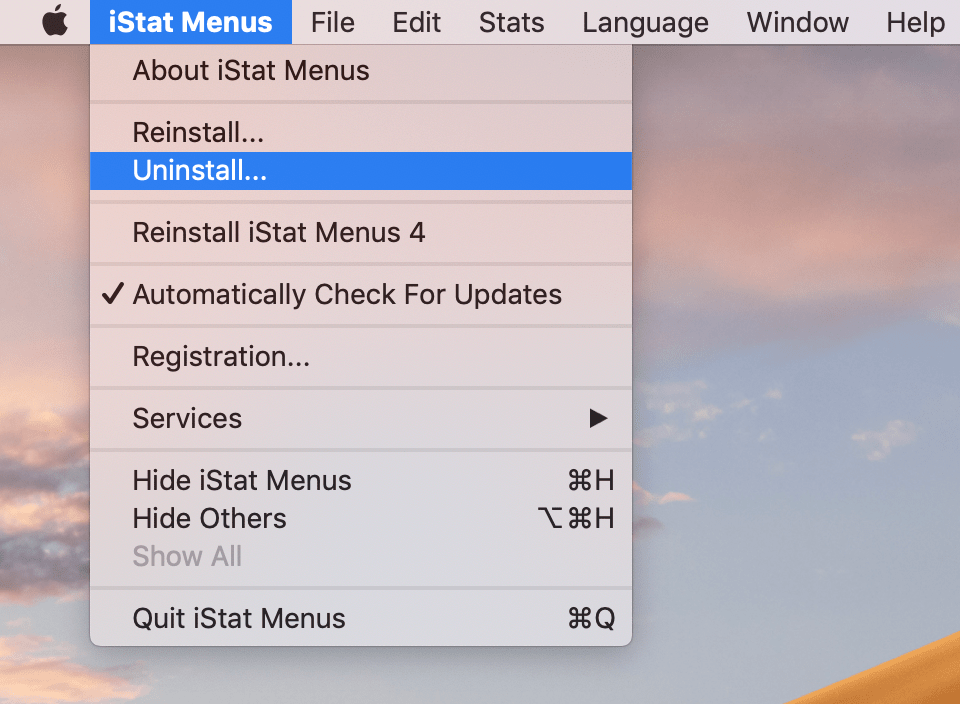 In the window that appears, click the Uninstall button.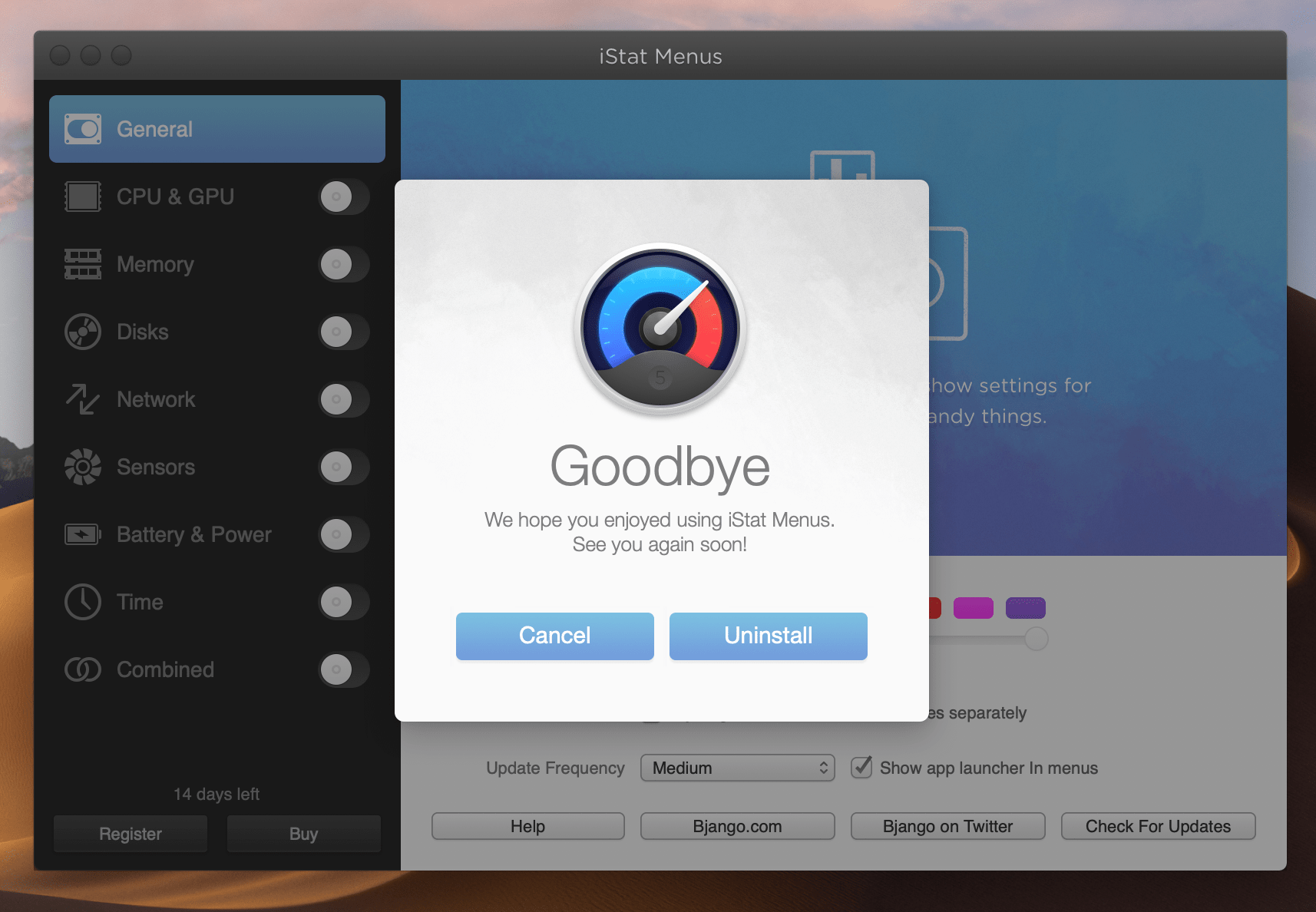 The system will require your confirmation. Enter your user password and click Install Helper.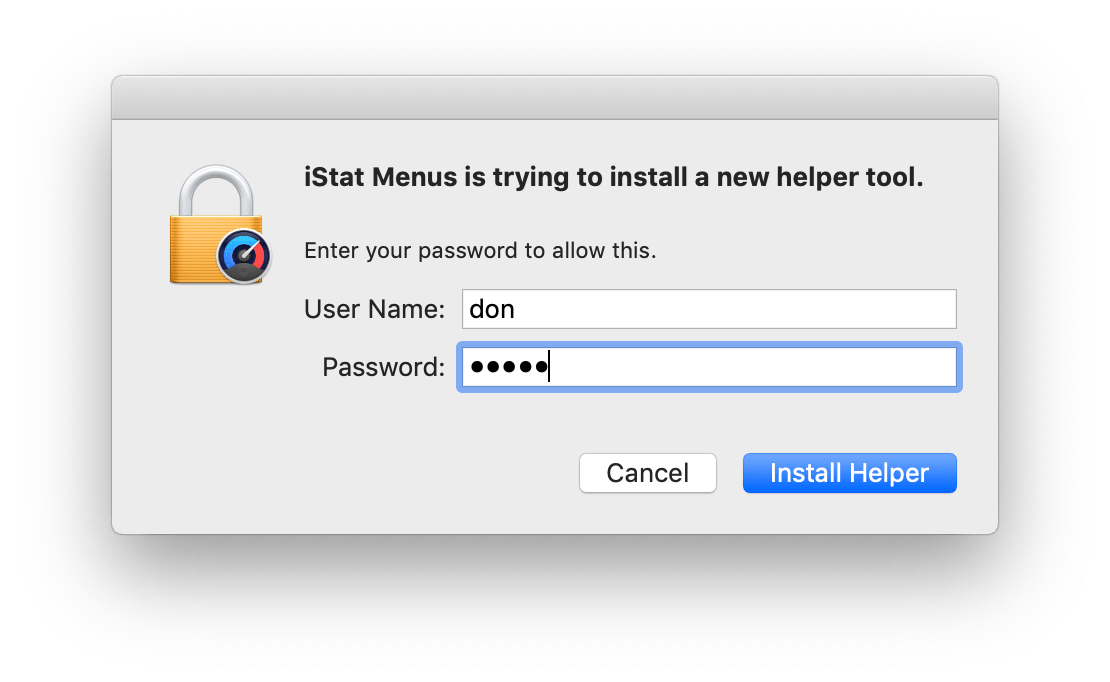 In a moment, the window will be closed and the app will be uninstalled.
Now it's time for the most important steps in the uninstallation process.
In our tests, we checked the Library folder, where all the app service files are usually stored, and found that iStat Menus left its service files remaining there. This means that the application wasn't uninstalled completely and that it is necessary to find and remove its cache files manually. If you don't know how to open the Library, read our previous article "Three ways to get the Library folder."
So open the Library folder to find and remove the files and folders from the following directories:
~Library/Caches/com.bjango.iStat-Menus-Updater
~Library/Caches/com.bjango.istatmenus
~Library/Caches/com.bjango.iStatMenusAgent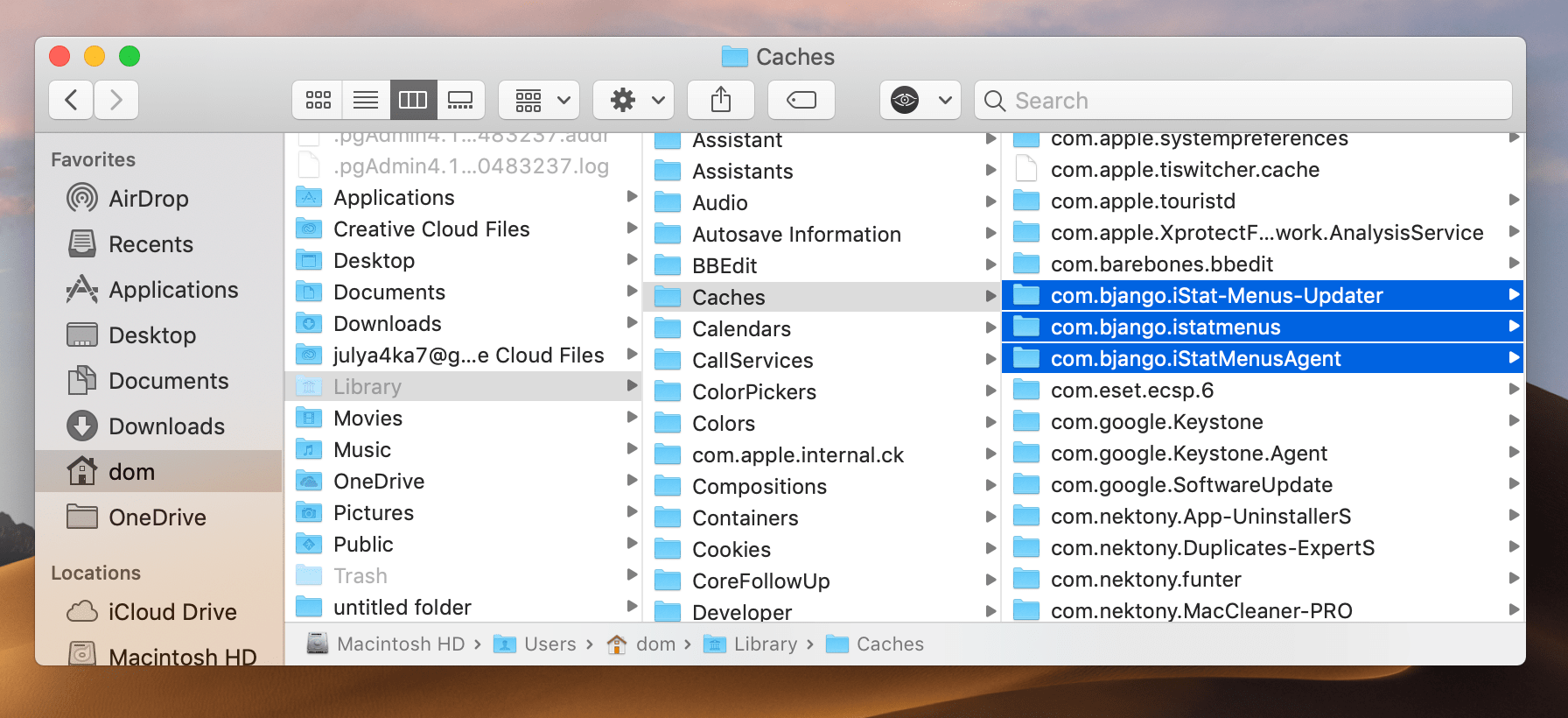 ~Library/Preferences/com.bjango.istatmenus5.extras.plist
~Library/Preferences/com.bjango.istatmenusstatus.plist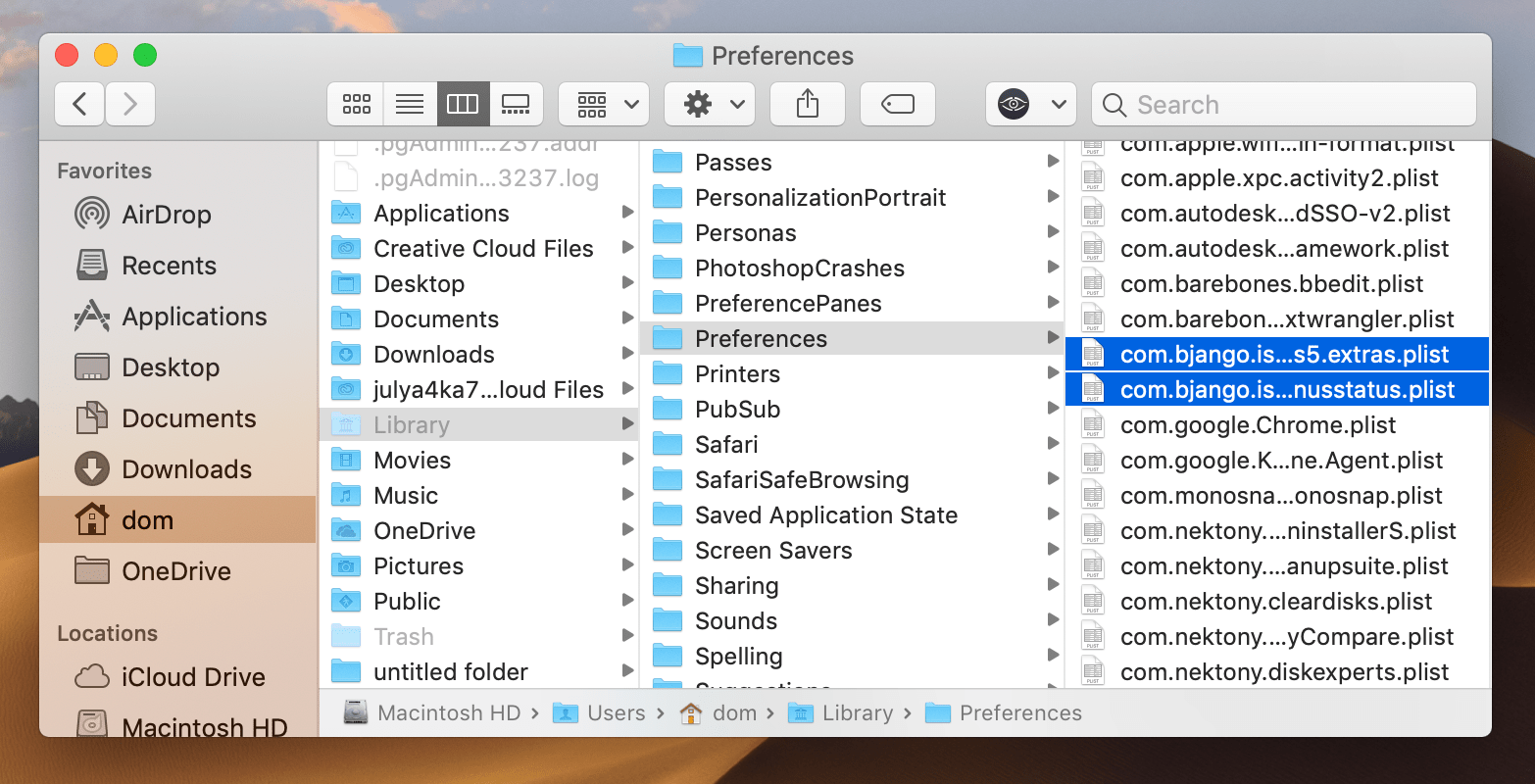 ~Library/Logs/iStat Menus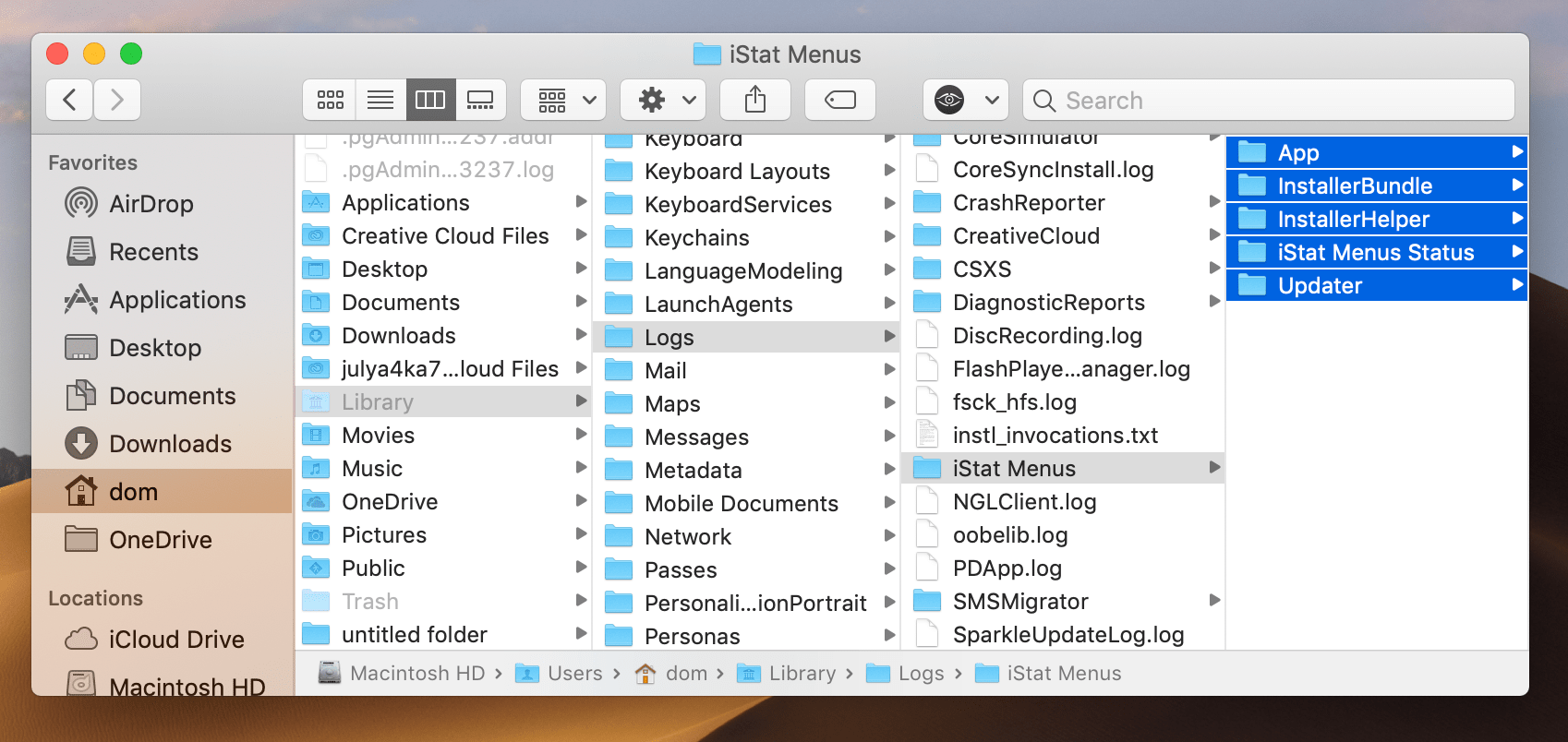 ~Library/Cookies/com.bjango.iStat-Menus-Updater.binarycookies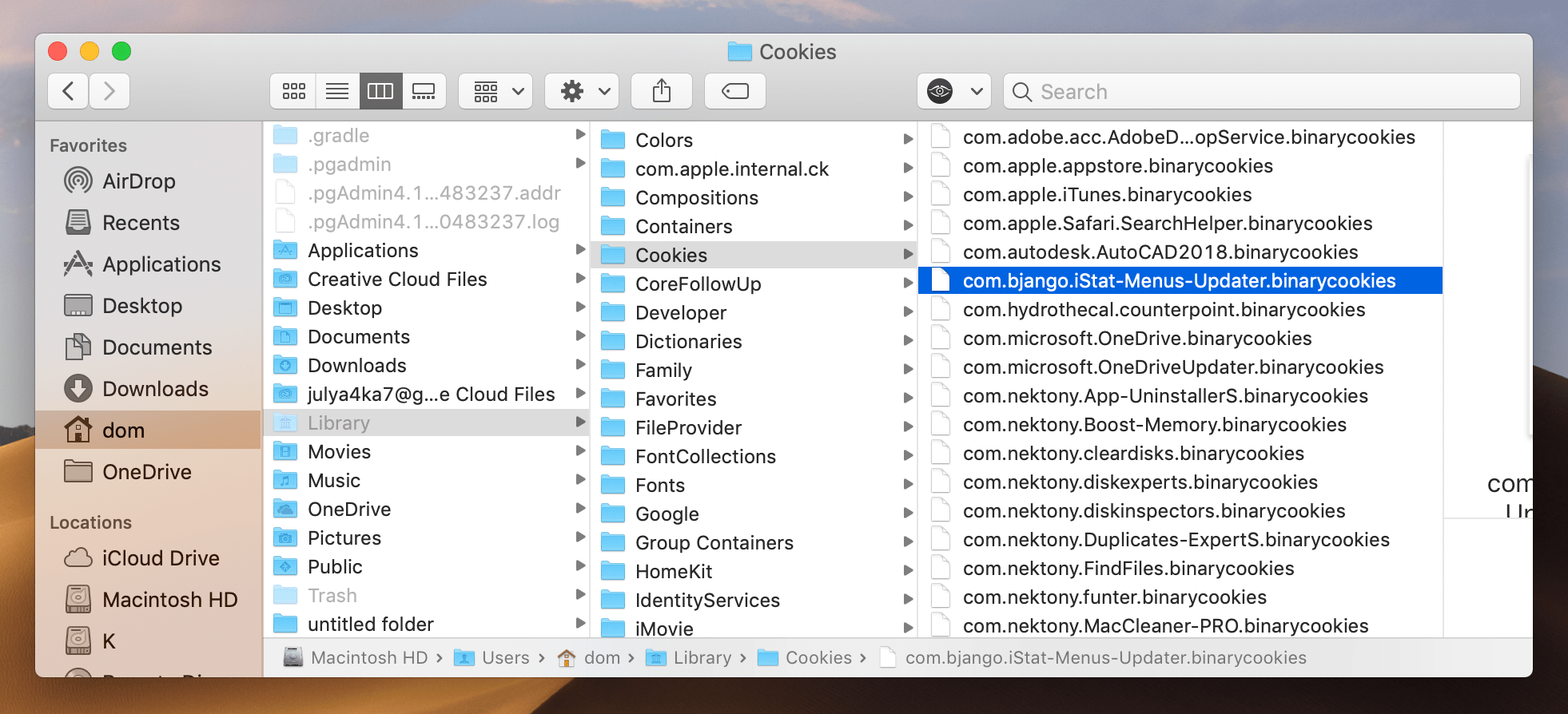 Generally, we recommend using the free application, Funter, which allows you to find all hidden system files more easily and quickly. To find all the files associated with iStat Menus, simply enter the app's names in the search field and click Enter.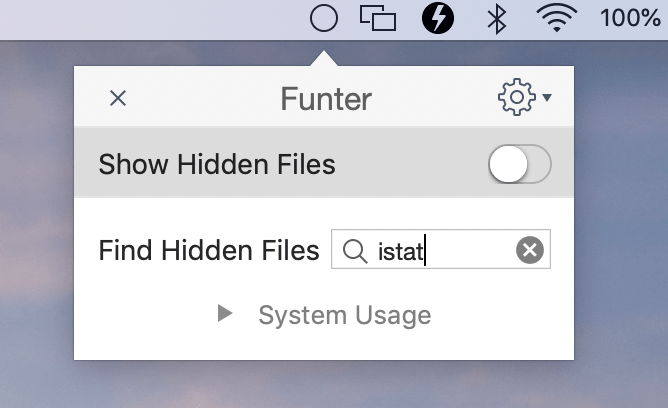 In a few moments, Funter will display a list of all the service files of iStat Menus with their locations. You can open these files in Finder to remove separately or delete them right in Funter using the appropriate button with the Trash icon.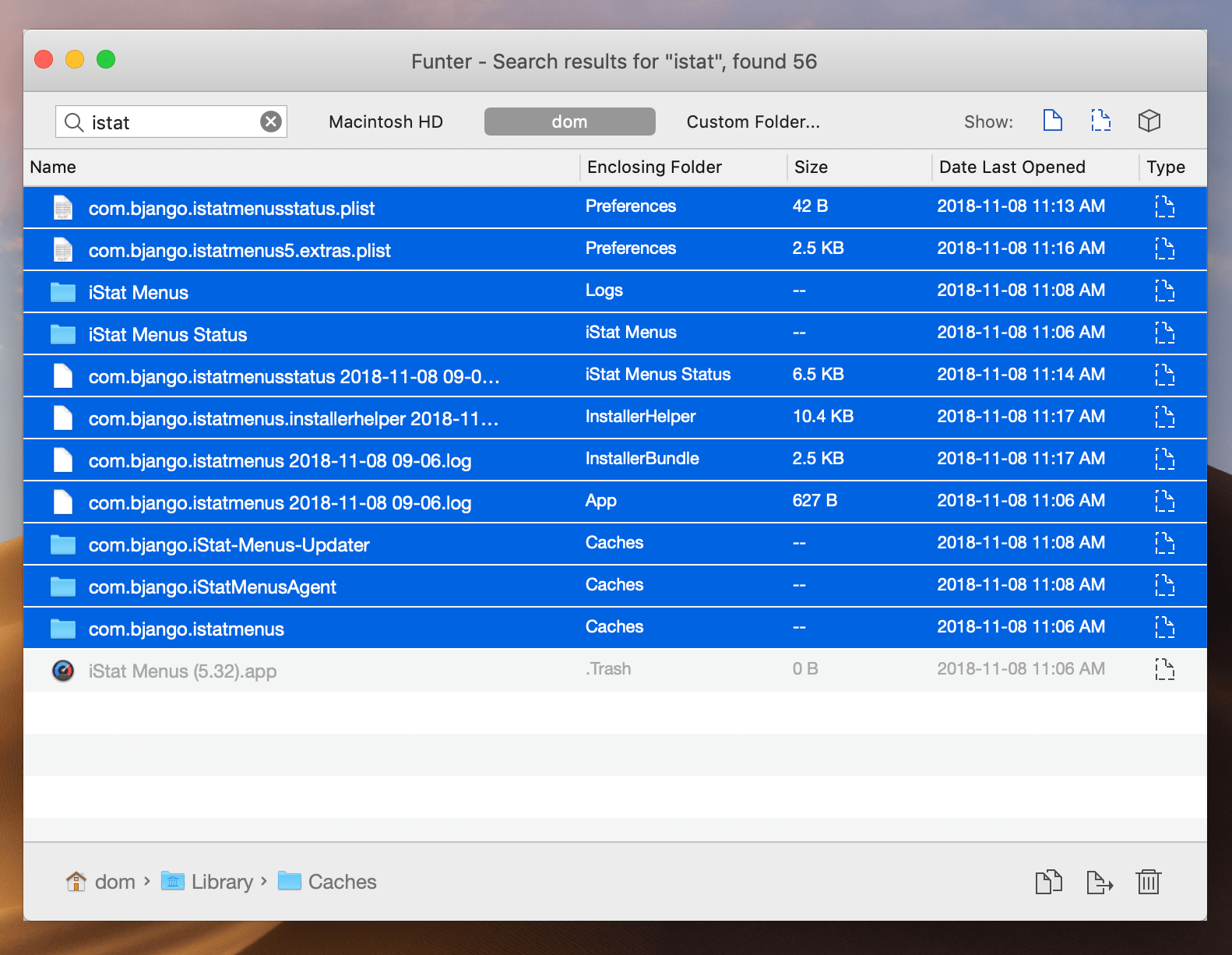 However, there is yet another method that is the quickest and easiest. The best way to completely uninstall apps on a Mac is to use special software for this task – App Cleaner & Uninstaller. Read on to learn more about this utility.
---
How to Remove iStat Menus Using an Uninstallation Tool
App Cleaner & Uninstaller allows you to remove iStat Menus or any other program with just a few clicks. The best thing about App Cleaner is that it finds absolutely all of the app's support files. This means that you don't have to waste your time manually searching for unneeded files. Entrust this task to App Cleaner.
Video Guide: How to remove application with App Cleaner & Uninstaller
And now we will share the step-by-step guide on how to uninstall iStat menus using the uninstaller. Complete the following steps:
Launch App Cleaner & Uninstaller.
As soon as the scanning of your apps is finished, find and select iStat menus then click the Remove button.

Preview once again the list of files you selected and confirm the removal.
Well, isn't it much easier to remove iStat Menus with App Cleaner & Uninstaller? So why uninstall apps manually? Use this utility and keep your Mac free of unneeded files. Also, you can learn more about other features of the app, which will help to optimize your Mac's performance.