To delete MS Office quickly you can download a free Office Uninstaller tool App Cleaner. It will allow you to remove all service files of Microsoft Office and other applications.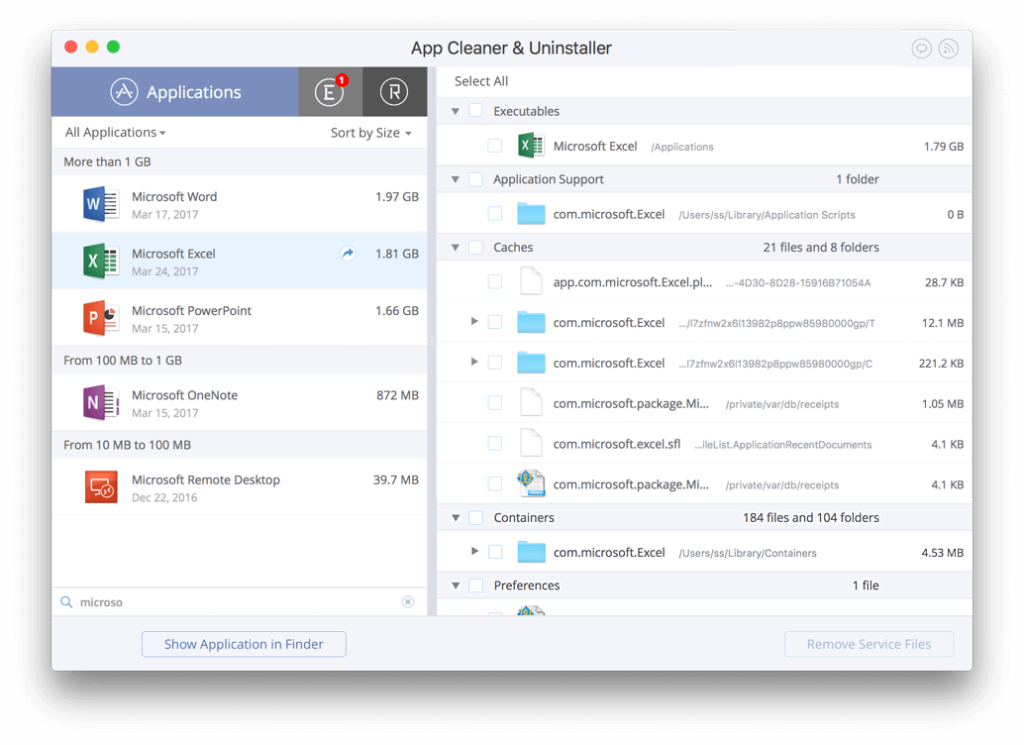 ---
How to uninstall Microsoft Office on Mac manually 
1. Close the app. It could be easily done via Dock panel or Force Quit Applications window ( hold ⌘+ Option + ESC)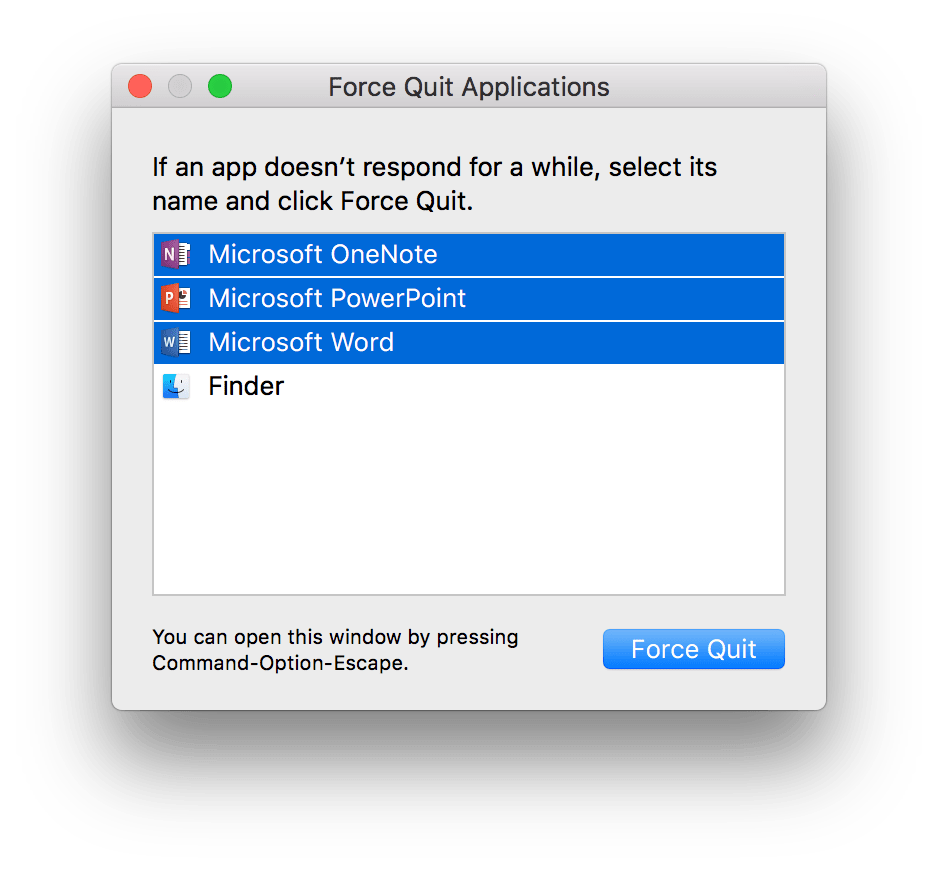 2. Remove the whole MS Office set from Applications folder (usually all the apps are in one common folder).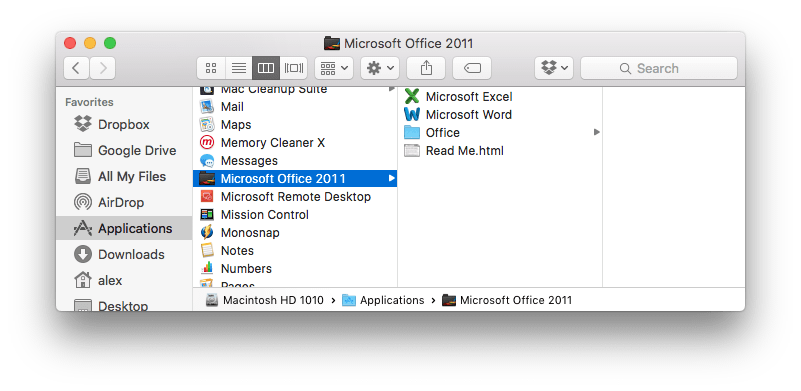 3. Empty the Trash.
At this step, most of the users think that Office has been deleted completely. But we have bad news for you. Some apps' leftovers still remain in hidden folders like the ones below.
4. Delete remaining files in the following locations:
com.microsoft.office…
~Library / Preferences
~Library / LaunchDaemons
~Library / PrivilegedHelperTools
~Library / Preferences
In the following locations search for Microsoft or Office files
~Library / Application Support
~Library / Receipts
~private / var / db / receipts
~Library / Automator
~Users / [user name=""][/user] / Library / Application Support
~Library / Fonts (if you don't want to save them)
~Library / Internet Plug-Ins (delete "SharePointBrowserPlugin.plugin" & "SharePointWebKitPlugin.webplugin")
Almost all of these folders are hidden by default. To find them display hidden files and folders. Read the article if you don't know this Mac trick –  Show hidden files on Mac.
Or go directly to the desired folder by pressing a shortcut (⌘+Shft+G) and copying the directory there.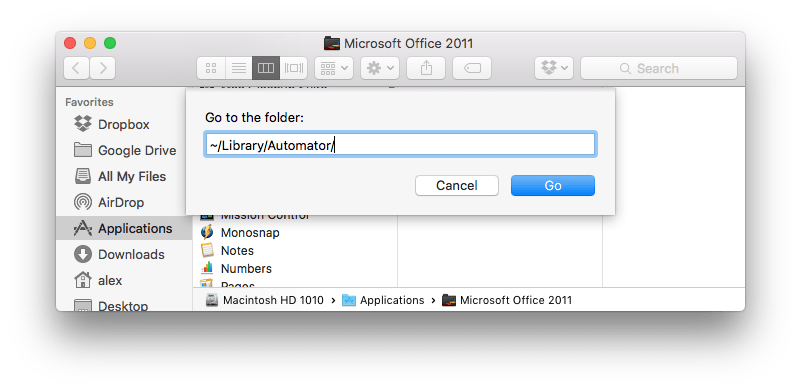 __________
Quick Microsoft Office Uninstaller

---
Articles you may be interested in: