Today's article is devoted to image files and installation packages. (.dmg & .pkg extensions)
DMG files – disk image files (now they are often made without any disks, but earlier it worked like this), that are executed in a virtual image of the mounted drive. That is, in fact, a kind of archive that is opened with a virtual drive. If you've ever installed applications not from the App Store, probably you already encountered with .DMG files.
When installing by means of .dmg usually takes place the following:
Let's take a look at example of Disk Space Analyzer.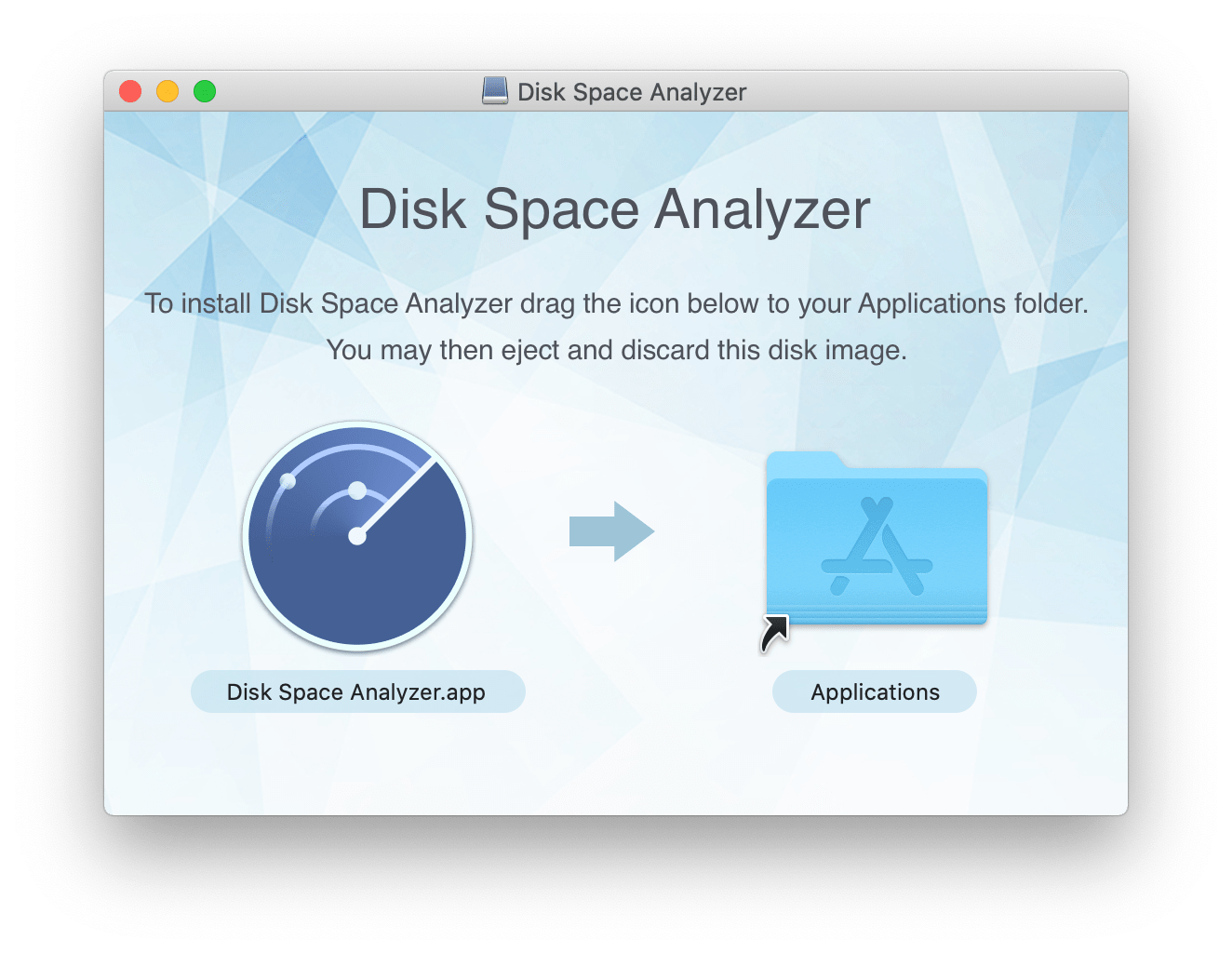 Installation of the app is carried out with drag & drop into the Applications folder, i.e. the same moment contents are unzipped into the folder.
Often, after installation users frequently forget to delete unwanted images. And the image size is almost equal to the size of the installed applications, so probably it is not necessary to say how much space these images can hold.
Also, sometimes you will come across PKG type of installers. These files are self-extracting archives. This format is typically used for applications that are additions to the primary installation in the Applications folder, e.g. if you have to apply additional settings and files to the system (that is banned by App Store rules). Almost always this type of file is used for drivers.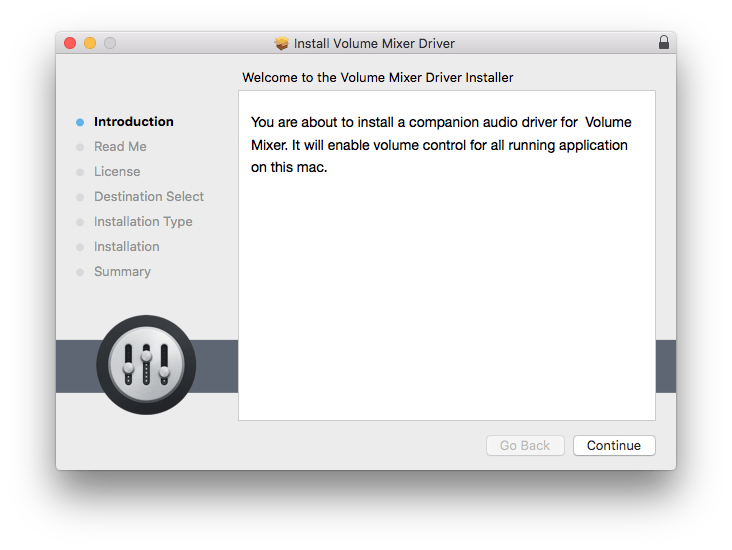 Here is the launch of PKG file.
With PKG file the situation is the same as with DMG files. Once installed, they also remain on your hard drive and many people forget about them.
If you always save the files in the same place then removal is not difficult, but if like most of the users you save files chaotically, its search may be painfully slow. But luckily one Mac tricks allows us to remove files instantly.
Go to the Finder and in the upper right corner click on a search box. Enter "dmg" or "pkg", depending on what you want to find. In the menu that appears, select the section Kinds -> Disk Image (as shown on a screenshot).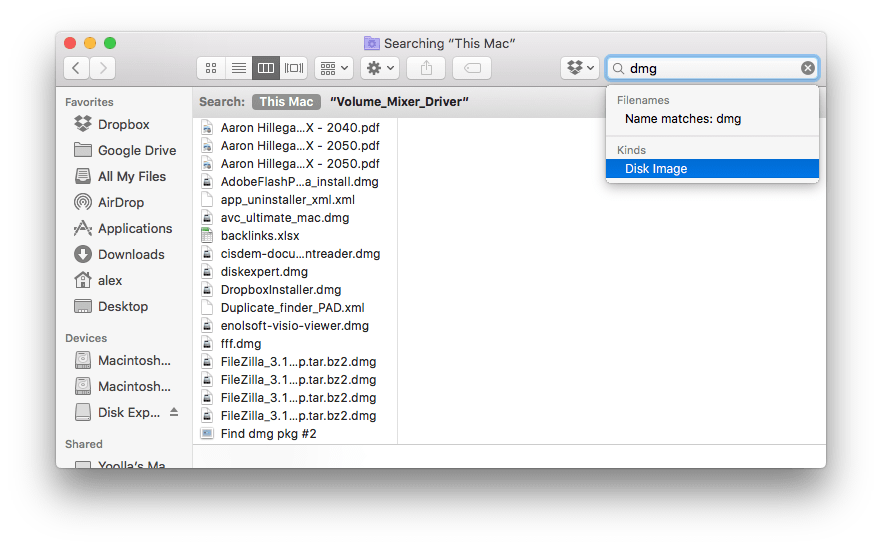 Right after it displays all the DMG-files, which are present on your hard disk (SSD, Flash, external HD, etc.), and you can remove them all together. This method also can be perfectly applied to search for files of any type.