Running and removing applications leave lots of unwanted files on Mac, which are unable to be removed by a standard uninstalling program. Special software needs to be used to delete apps completely, including all the cache files. We have tested 5 cleaning applications and prepared a short review of them for you.
A List of App Uninstallers
AppDelete
AppDelete is not a bad tool for uninstalling apps on your Mac. There is support for hidden files. With AppDelete, you can remove apps by using drag and drop or by selecting the application from the list. It also automatically notices when you throw something to Trash (if AppDelete is launched). It provides log history and undo-delete options.
Cost – $5
Disadvantages:
bad functionality and interface
it doesn't delete the DMG
isn't worth its cost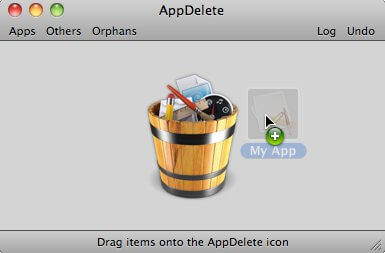 ---
AppTrap
AppTrap is the simplest solution for removing applications. It differs from other programs because of the type of tool it is. It runs in settings and works in background mode. When you drop an app to Trash basket a pop-up, a dialog box appears that asks you whether you want to delete all the files associated with this application.
Cost – free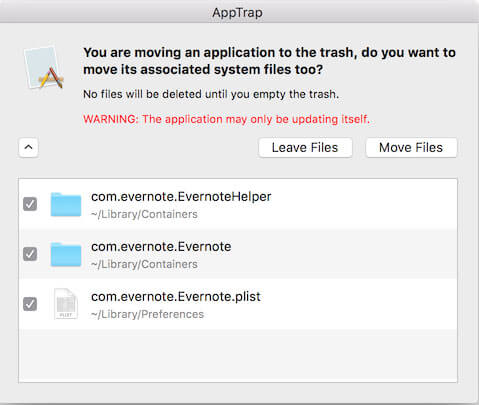 ---
App Cleaner & Uninstaller
App Cleaner & Uninstaller is a utility for uninstalling apps on Mac completely. The program uninstalls apps with all service files, unused language packs, PPC-code, and even the remains of previously uninstalled apps. In case the app is removed in a common way, App Cleaner & Uninstaller offers to delete its service files right away. You can also preview a list of all applications on the App Cleaner & Uninstaller window with their service files, even the files of applications, which have been deleted manually but incompletely. It also shows unused apps and allows you to skip specific applications from being searched.
Cost – free, additional features – $9.99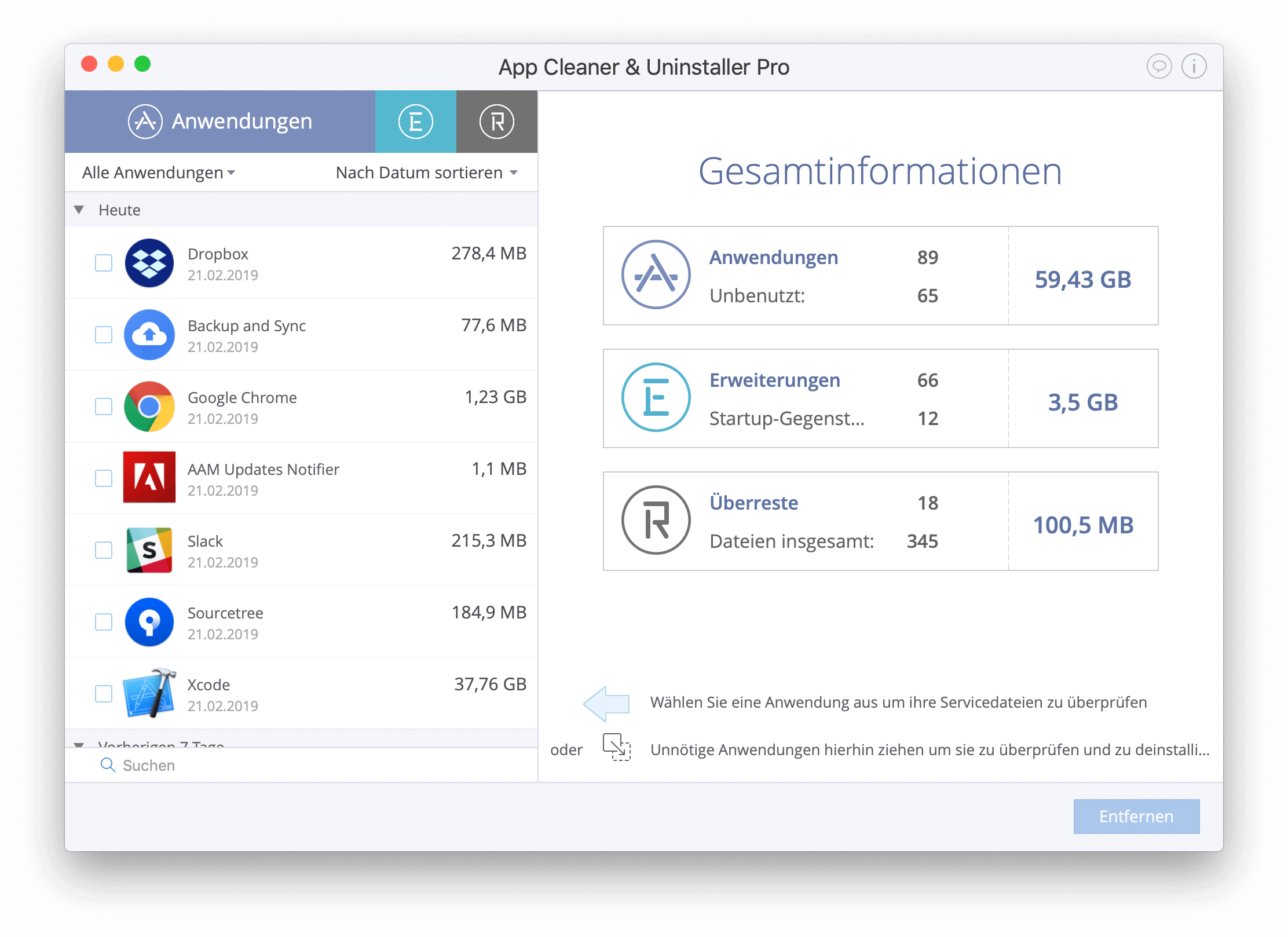 ---
AppZapper
AppZapper is a popular program for removing programs because of its functionality and convenience, minimalist and simple interface and fun sound effects. To remove a particular application you need to drag its icon to AppZapper. AppZapper immediately starts to analyze it and displays all the associated files with their size. Simply click on the Delete button, and the program will be completely uninstalled. It finds the DMG-files in the Downloads folder and allows you to remove them.
Cost – $12.95
Disadvantage:
package removing is available only for programs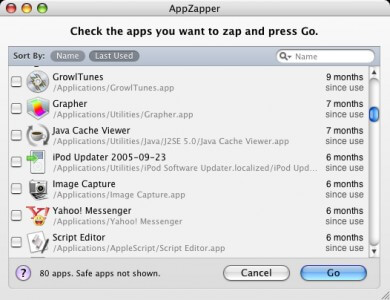 ---
CleanApp
CleanApp is one more utility that can be used to remove applications. It supports all data types that may need to be deleted. After installation, CleanApp launches a separate service that runs in the background and records which files are opened and have been edited by applications.
If you wish to remove the program, CleanApp will offer to remove it with along with all created files. How safe is it? The developers claim that if the file has been modified by two or more applications and it is shown in the list, this option will be disabled by default. Thus, the decision is made by the user.
Disadvantages:
CleanApp has a slightly overloaded interface
it does not delete DMG
Cost – $13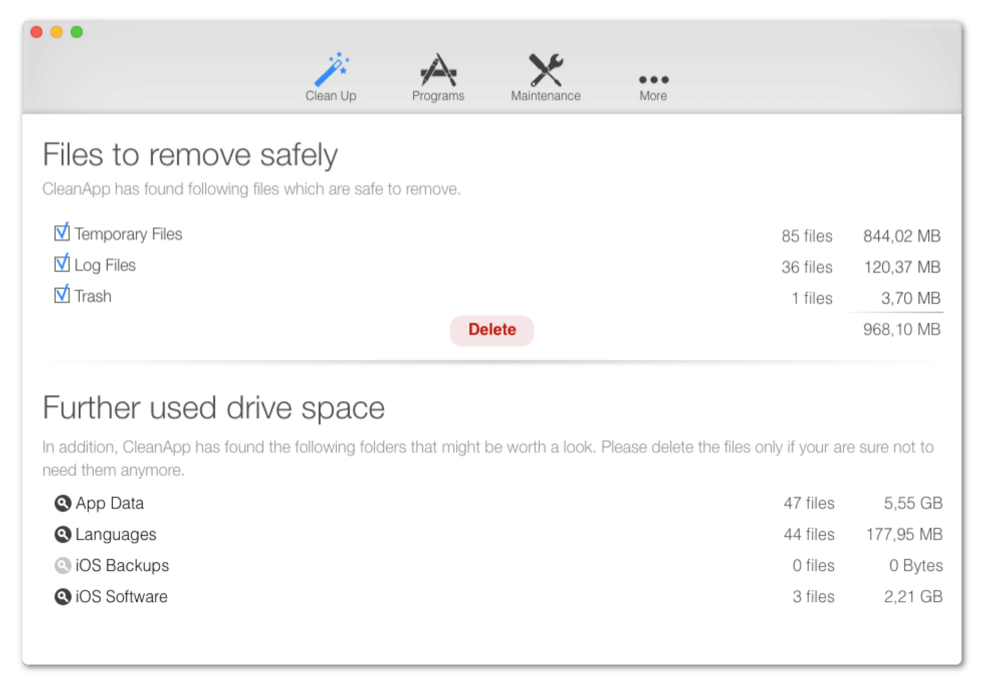 ---
Conclusion
If you want to keep your Mac running fast and delete apps the right way, then you should use a special uninstalling application. As you have noticed, there are lots of them. We hope we have helped you in making your decision on which program to use in deleting apps on Mac completely, with all cache and service files.