In its structure, Epic Games Launcher is a bit like the Blizzard Battle.net app. As we have received many questions from our users about how to uninstall the Epic Games Launcher on a Mac, today we would like to share a full removal guide for this app. If you are one of those users who can't uninstall Epic Games Launcher, this article is for you. We will explain two methods of uninstalling the app.
Contents:
---
How to uninstall Epic Games Launcher manually
Since you are reading this article, you likely understand that dragging and dropping an app to the Trash is not enough for complete removal. As every application creates service files and stores them in hidden folders on your Mac, you need to find and remove them. But don't worry- we will share the list of directories where you will find them. Let's take a look at the step-by-step instructions for the manual removal of Epic Games Launcher.
First, quit the app.
Then make sure that there are no processes associated with the app working in the background. You can check it using the default Apple program, Activity Monitor. If you find any working processes, close them.

Now you can remove Epic Games Launcher from the Applications folder. 

And finally, it's time to find and remove all the leftovers of the app. Usually, apps store their service files in the Library folder. Check the following directories for Epic files and remove them.

~/Library/Application Support

~/Library/Caches

~/Library/Preferences

~/Library/Logs
~/Library/Cookies
If you are not sure that you have deleted all the remaining Launcher files, you can use a free program, Funter, which allows you to find any file, including hidden service files.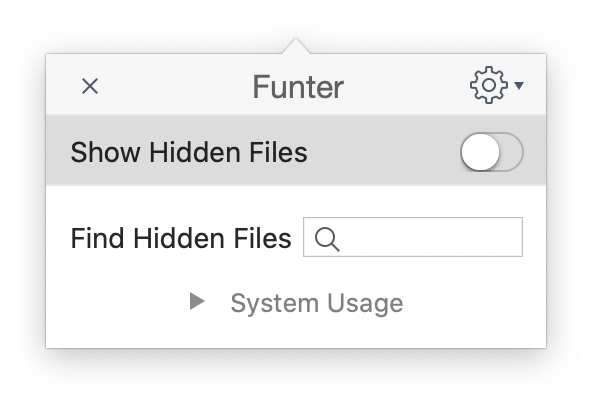 As soon as you clean up all of the app's associated files, don't forget to empty your Trash. Also, we recommend that you reboot your Mac to avoid any alias files creating additional items on your Mac.
If the manual method doesn't seem very convenient, we have good news. You can use another method to uninstall the Epic Games Launcher. Here's how!
---
How to uninstall Epic Games Launcher with just several clicks
You don't have to spend your valuable time manually searching for the service files of each app. You can use a special software tool, App Cleaner & Uninstaller, which allows you to delete any app on Mac completely and very quickly.
App Cleaner & Uninstaller automatically finds all the service files and extensions of applications, even the remains of previously-deleted apps. It's magic!
Follow these steps to remove Epic Games Launcher:
Launch App Cleaner & Uninstaller.
From the list of scanned apps, select Epic Games Launcher and click Remove.

Confirm the removal.
---
Conclusion: the best way to uninstall Epic Games Launcher
That's all! Now you know that with App Cleaner & Uninstaller, you can completely get rid of apps and avoid cluttering your disk space with their service files. The uninstaller has some more great features, which you can learn about from its product page. And the last great thing about this tool is that you can download it for free, so you can use it to uninstall the Epic Games launcher right now.