Chrome is one of the most popular browsers. But most Mac users prefer using the Safari browser. If you don't use Chrome, we recommend uninstalling it in order not to clutter your disk space by unused apps. In this article, we will explain how to correctly uninstall Chrome.
Contents:
1. Uninstall Google Chrome manually.
2. Uninstall Google Chrome using App Cleaner.
Uninstall Google Chrome Manually
If you delete the Chrome browser in a usual way by just dragging and dropping it to the Trash, such specific service files as caches and logs will remain on your hard drive. If you want to uninstall Google Chrome completely, you need to remove its service files as well. We will share two methods on how to do that.
Remove cache files using the browser
Before you remove Google Chrome to Trash, you need to delete the cache files of the browser. Here are the steps to this using the browser.
Launch Google Chrome and go to the Control panel by clicking the "three dots" icon in the top right corner.
Select History from the drop-down menu. The alternative method is to press the Command+Y key shortcut. 

Click Clear browsing data in the appeared window.

Choose All time and mark all checkboxes in the Time range section. Click the Clear data button.

Go to the Applications folder and remove Chrome to Trash Bin.
Please note, that even though you do everything highlighted above, not all files related to Chrome may be deleted. That's why we recommend you to check the system Library folder for support files of Google Chrome.
Remove Service Files from the Library
After you followed all the steps mentioned before, open the Library folder from Finder. There are several ways to get into this folder, we recommend to use our free application Funter which was designed to easily show hidden files on a Mac.
Then, you should find the Chrome folder in Library and delete it. In our case, service files of the Chrome browser took up more than 1 Gb. Huge!
~/Library/Application Support/Google/Chrome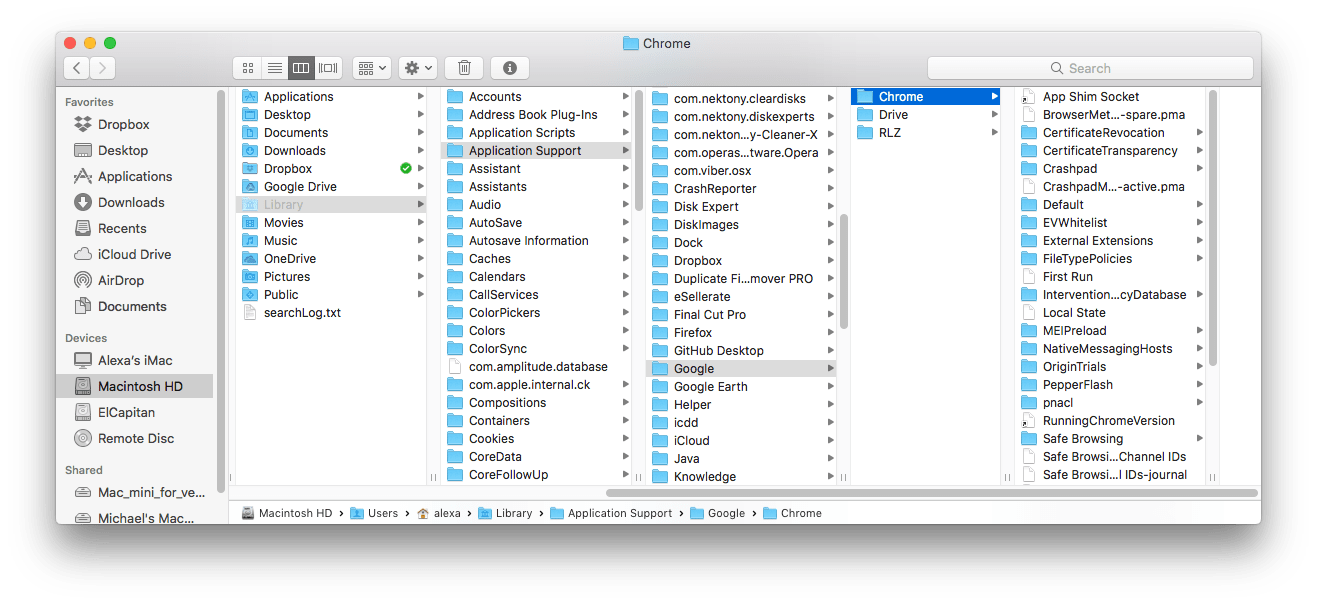 3. Then don't forget to empty Trash.
This approach is more or less suitable for the Chrome browser. Some other apps may contain data not only in the  Library folder but spread out them over different system folders on Mac That's why we recommend using a more reliable and quick way to uninstall apps on a Mac. Read on the article to learn more about that.
Uninstall Chrome using App Cleaner & Uninstaller
App Cleaner & Uninstaller is a special utility which allows you to completely delete application with several clicks. The utility automatically finds all the service files of each program so that you don't have to search for them manually. Follow the link to learn more about the App Cleaner & Uninstaller.
Here are the easy steps to uninstall Chrome:
Launch App Cleaner & Uninstaller.
Find and select the Google Chrome browser.
Click the Uninstall or Remove button.
Confirm the deletion.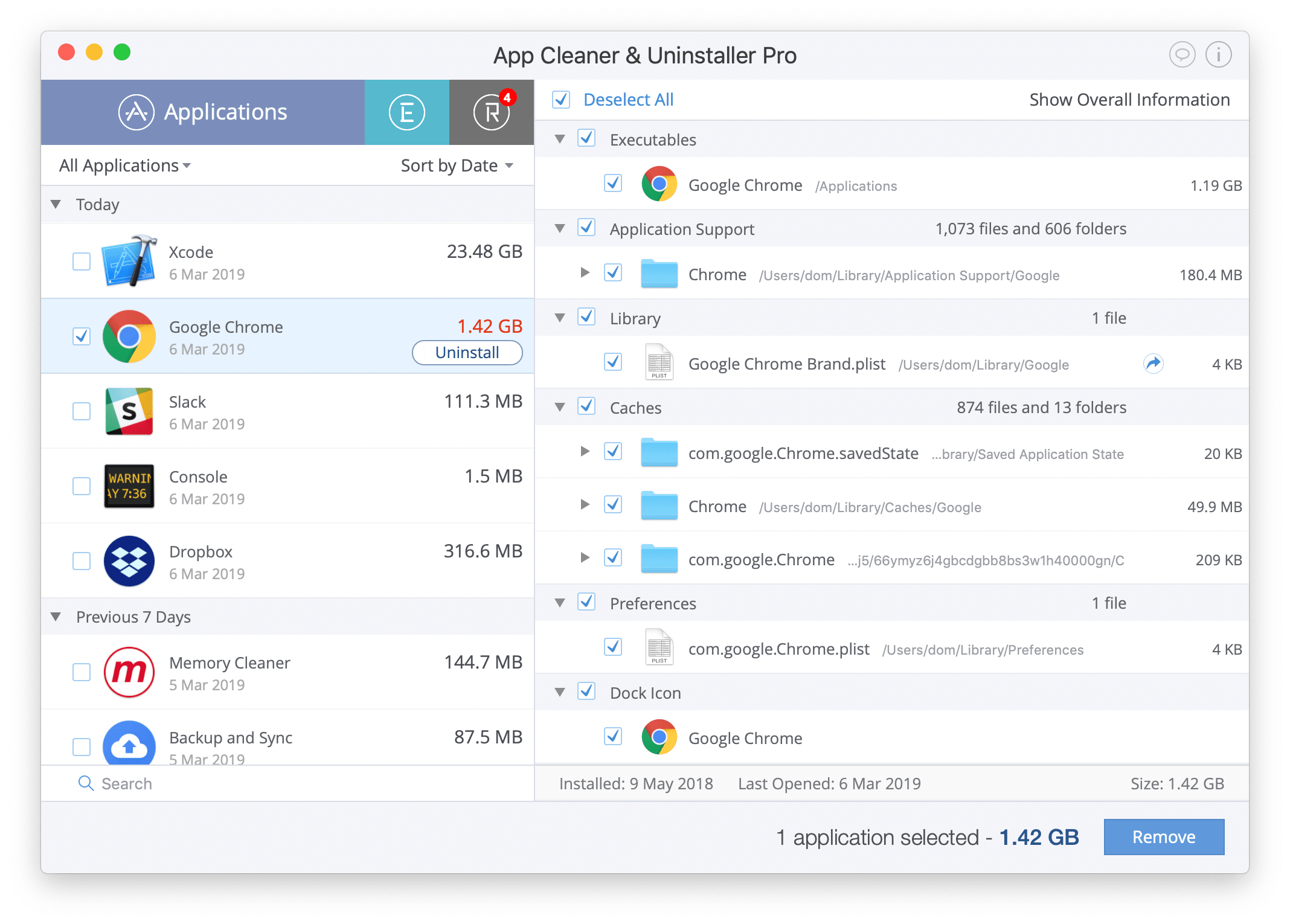 Please note, if an app was deleted before in a regular way, App Cleaner & Uninstaller will find its service files as well. You can see them in the Remains section. Remains are the leftovers of the apps deleted, but not uninstalled completely.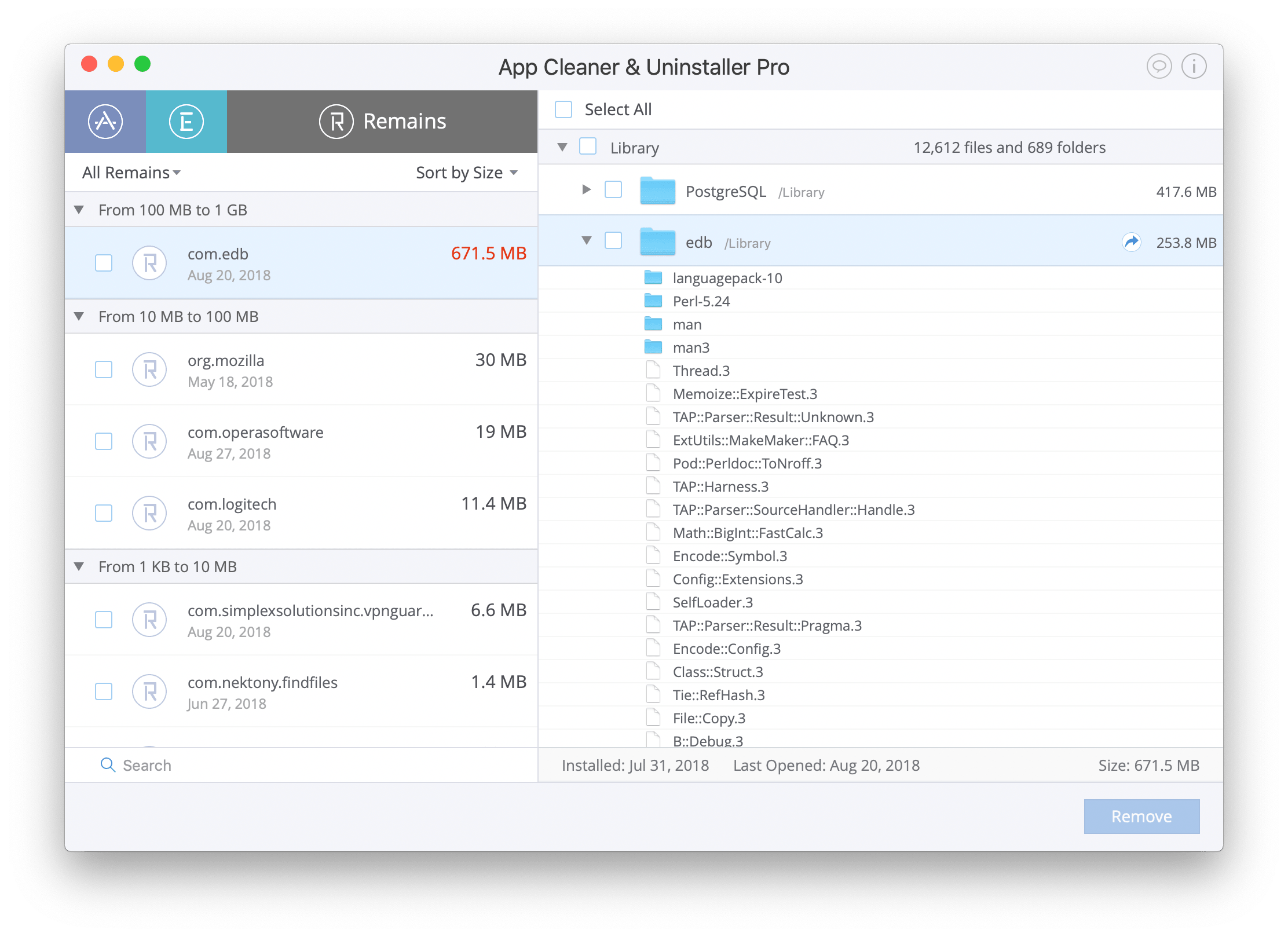 ---
Articles you may be interested in: