Uninstall Google Chrome on Mac
If you delete Chrome browser in a usual way (from Finder or drag and dropping it to the Trash) such specific service files as caches and logs still remain on your hard drive. The main reason is that they are stored in separate Library folder. This article shows 3 ways to delete Chrome browser completely.
1. Preliminary Removal of the Cache Before Deleting of the Browser.
To do this task you need to
1) Choose History section in Top Bar or use ⌘+Y hotkey.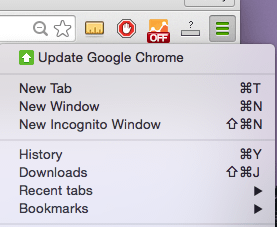 2) Click button "Clear History" in appeared window, choose all possible options and click "Clear Browsing Data", the process may last from 1 to 5 minutes depending on how frequently you have used it.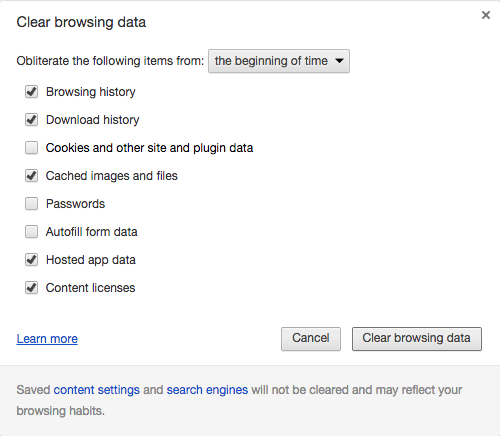 After this, you can delete Chrome in a usual way as all service files were previously deleted.
Even though you do everything highlighted above, not all files related to Chrome will be deleted.
We tested it on several Macs: if you install Chrome and delete it immediately – 40 Mb of unneeded data would remain in Library.
---
2. Manual files deletion from Library.
After you followed all of steps mentioned before, you can open Library folder from Finder. There are several ways to get into this folder, we recommend to use our freeware app Funter that was developed for our personal convenience and now available for everyone for free.
Then, you should find folder Chrome and delete it. On one of our testing computers, it contained 400 Mb. Huge!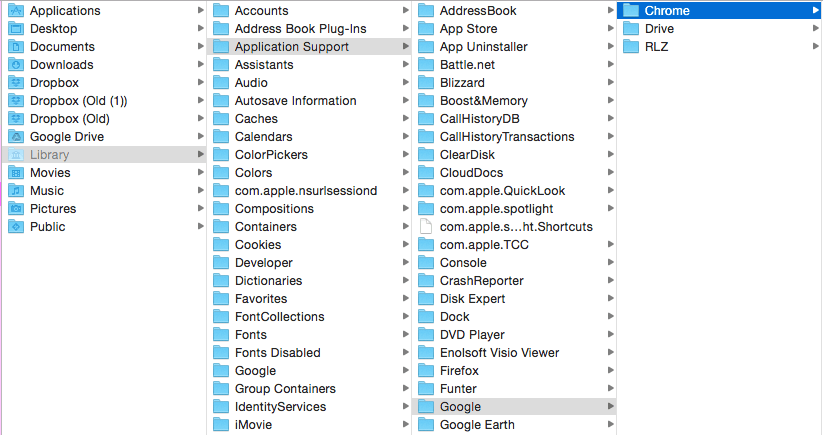 This approach is more or less suitable for the Chrome browser. Some other apps may contain data not only in Library folder. This was a reason we created a separate app to delete the browser in several clicks – App Cleaner & Uninstaller.
---
3. How to uninstall Google Chrome with App Cleaner.
Launch App Cleaner & Uninstaller.
Find and select the Google Chrome browser.
 Click to remove the browser.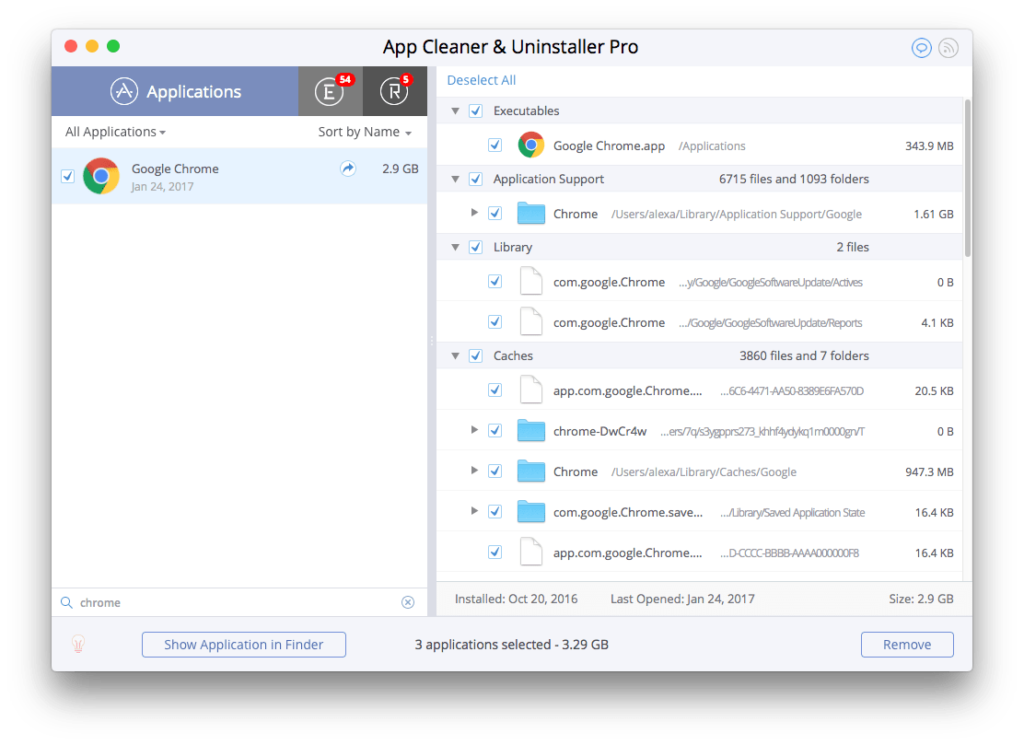 We also considered a case, if an app was deleted before the first launch of App Uninstaller. Take a close look in "Remains" section. There you can find all the leftovers of the apps deleted, but not uninstalled.
---
Articles you may be interested in: