How to Force Quit on Mac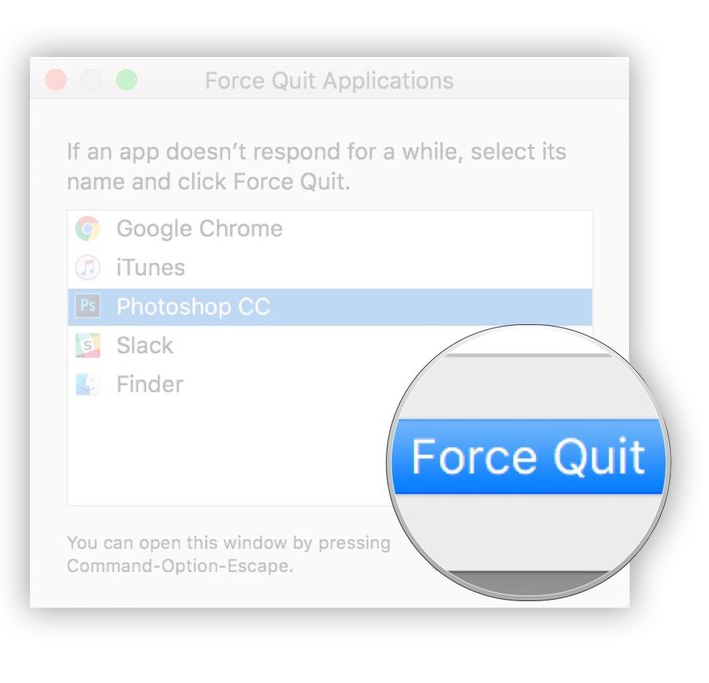 Mac OS X is the most stable and high-speed system, yet nothing is perfect. However, a specific application may slow down the entire system. Therefore, sometimes the question arises, "What is Force Quit command on Mac?"
Way 1
Standard Tool to Force Close on Mac

By clicking ⌘+Option (Alt)+ESC you will get a specific window similar to the image right. Here you can forcibly close problematic applications.
Way 2
How to Force Quit on a Mac with Memory Cleaner X

If you use our free app Memory Cleaner X, you can close the app in another way.

Here you can also see how much memory is used by a particular application as well as unused free memory. Thus accelerating your Mac.

Memory Cleaner X – Monitor the Memory Usage on your Mac and Quickly Force Quit Apps