All of you are familiar with the procedure for adding files to the library in iTunes. If you have noticed adding of files – a relatively long process. This is because by adding to iTunes, it does not create shortcuts at the Library, but copies files. Below is a Disk Expert screenshot of iTunes library.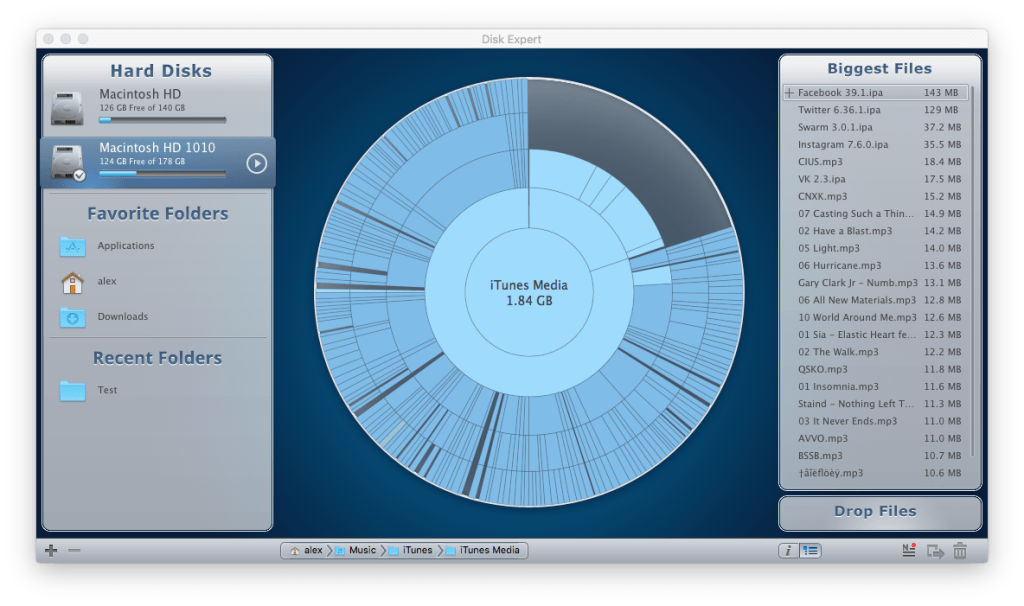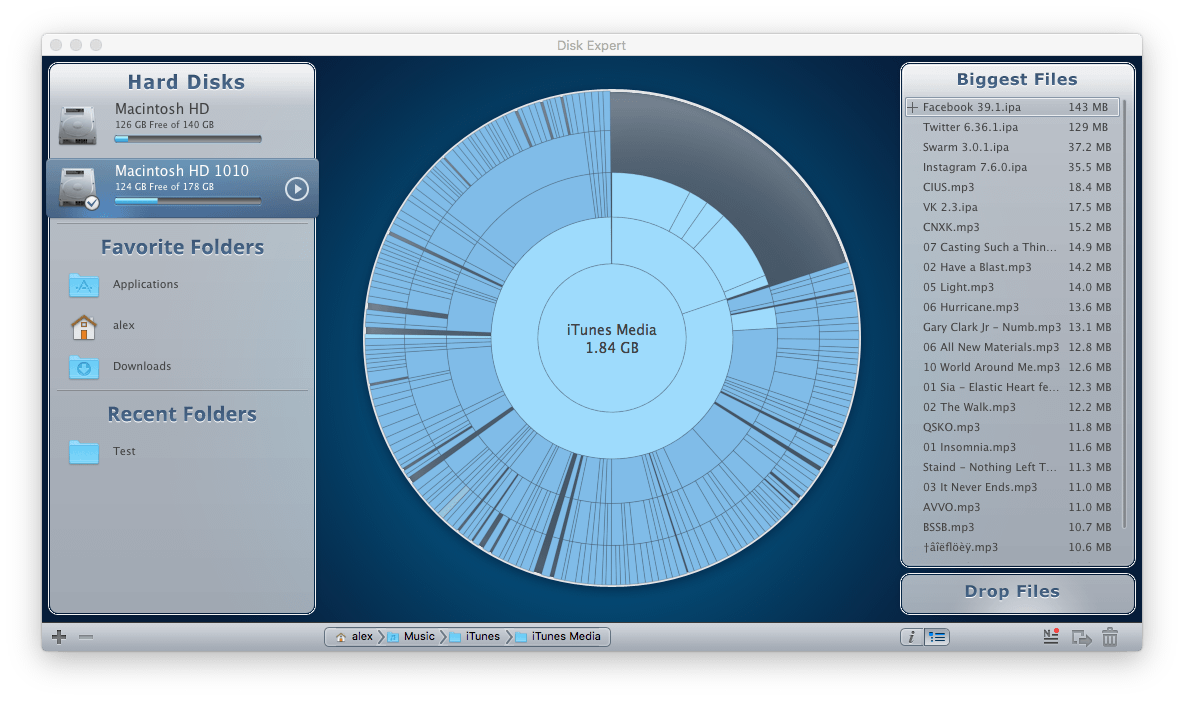 We see a very rarefied flower. These are your music files arranged by artist and album. So if you add all tracks not downloaded via iTunes, they immediately get to the library. Thus you double the size. The same situation with iMovie we described previously.
This feature allows you to eliminate the need to re-add files when you transfer them and avoid losses when deleting music. On the other hand, it greatly increases the occupied disk space, especially if you frequently add music not from iTunes.
The solution is very simple – delete files after adding them to the library iTunes.
They can be downloaded from the library at any time, located at:
Users/<username>/Music/iTunes/iTunes Media/Music
Remove Duplicates in iTunes
Read our previous article to learn how to manually find and remove duplicates in iTunes.
If you have duplicate music files located in other folders, you can easily find them with Duplicate File Remover. They will be displayed in the duplicate Music section.