According to statistics, Opera is the fourth most popular browser. However, for whatever reason, you may need to uninstall Opera from your Mac. In this article, we will tell you how to remove Opera from your Mac correctly and safely.
Contents:
---
How to delete Opera from Mac manually
Deleting Opera by just a simple drag-and-drop to the Trash is not enough. In this case, all the service files of Opera remain on your Mac and take up useless disk space.
Here are the steps to delete Opera from Mac completely:
Quit Opera from the Dock menu.

Open the Activity Monitor utility from the Launchpad or find it in Finder → Application → Utilities.

In the CPU tab, select the processes associated with Opera. Click the Х icon in the left corner of the window to close them.

Confirm the action by clicking the Quit or Force Quit button.

Go to Finder → Applications and remove Opera to Trash.

Now you need to find and delete all cache files of the Opera browser. They are located in a Library folder. Open Finder → press Command+Shoft+G on your keyboard.
Type ~/Library in the search field and click Go.
Find the Caches folder → com.operasoftware.Opera and remove this subfolder.

Then empty Trash to uninstall Opera on macOS entirely.
Please note, that in some cases the Opera browser may have other service files on your Mac which are spread out in other subfolders, such as:
~/Library/Cookies
~/Library/Application Support
~/Library/Containers
~/Library/Preferences
That's why we recommend to delete Opera with a special uninstaller tool, which will automatically find all support files of Opera and remove the browser entirely. Read on to learn more about this tool.
---
How to uninstall Opera with App Cleaner & Uninstaller
App Cleaner & Uninstaller is a special tool to completely uninstall apps from Mac with just a few clicks. App Cleaner & Uninstaller will automatically find all the support files of Opera, such as cache, logs, cookies and it will uninstall the browser completely and safely.
Here are the easy steps to remove Opera from Mac with the uninstaller:
Launch App Cleaner & Uninstaller.
Select Opera in the list of applications.
Click Remove to uninstall Opera from your Mac.

Confirm the removal.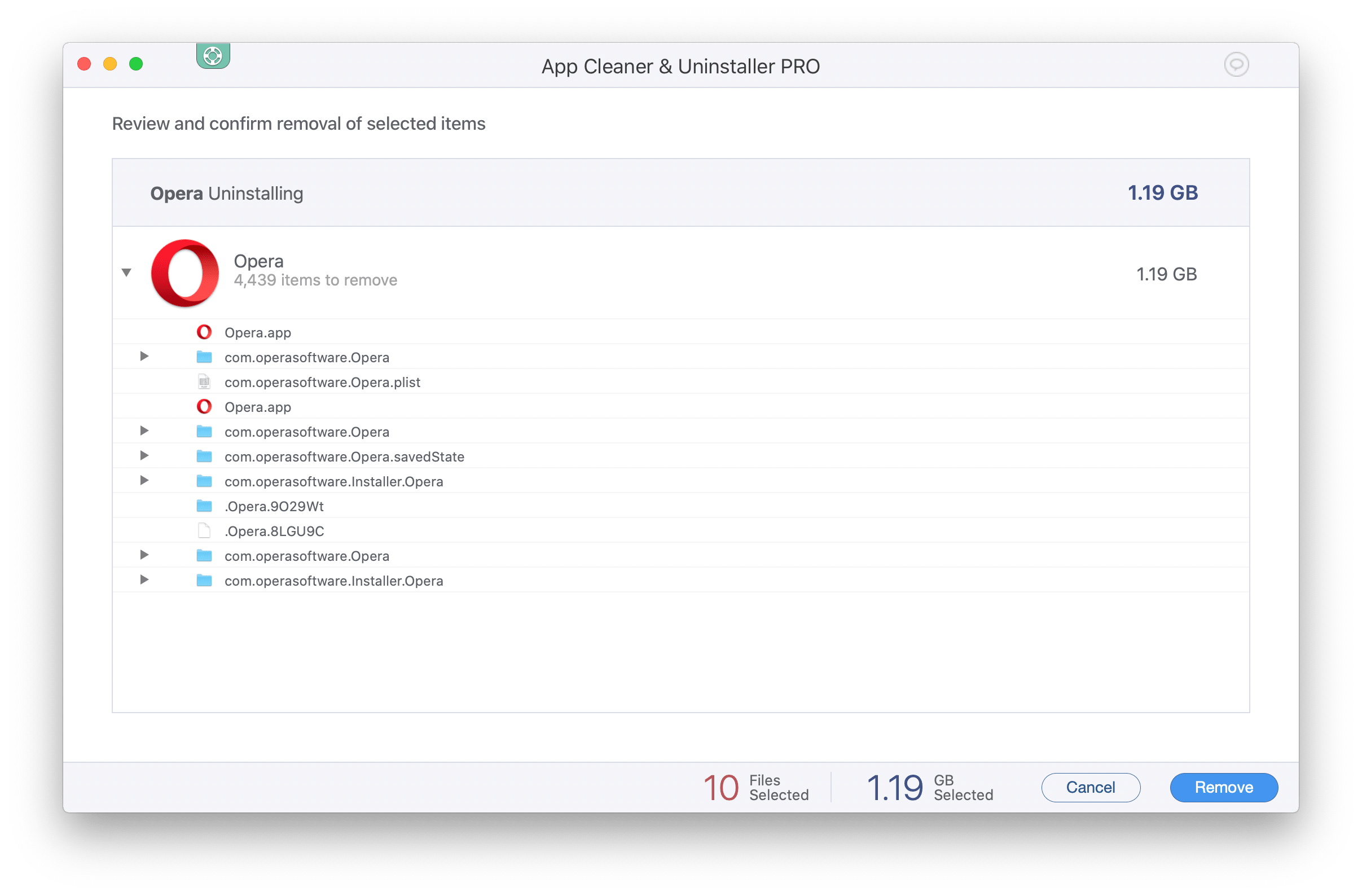 Note, that even if you have already deleted Opera to Trash in a simple way, App Cleaner & Uninstaller will find all the leftovers of the browser. Just switch to the Remaining Files. Here you can find and all leftovers and broken service files of removed apps.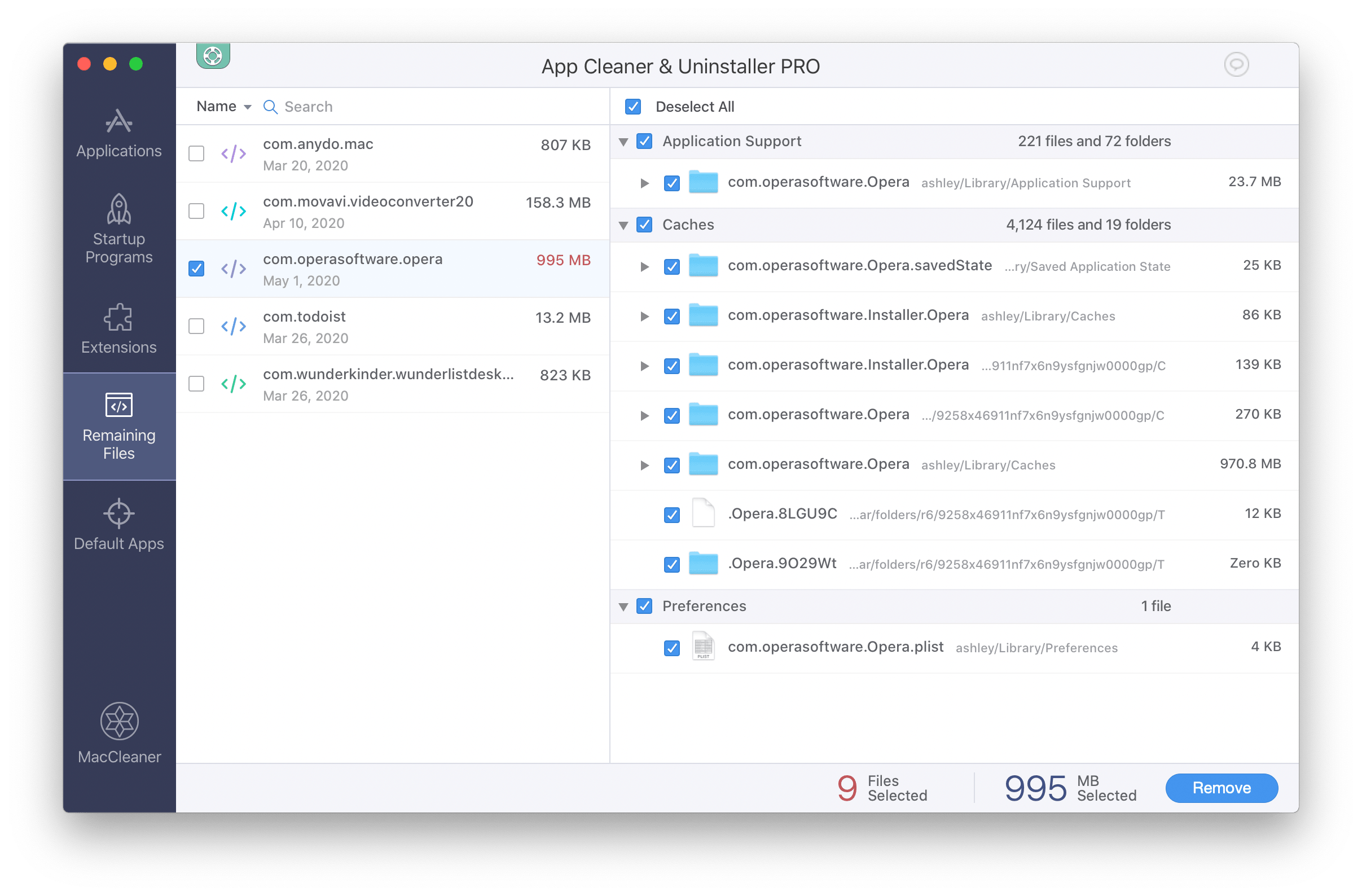 Watch the video to see how it is easy to uninstall Opera using App Cleaner & Uninstaller.
Video Guide
---
Articles you may be interested in: