According to statistics, Opera is the fourth most popular browser. However, if you need to uninstall the Opera browser from your Mac, you can find it tricky to do so. Deleting it by just a simple drag-and-drop to the Trash is not enough. We will tell you how to remove Opera from your Mac correctly.
---
Uninstall Opera on Mac manual
Quit Opera from the Dock menu.

Open the

utility from the or find it in → → .
In the CPU tab, select the processes associated with Opera and click the

icon in the left corner of the window. In the window that appears, click or .
Go to

→ and trash the Opera browser icon.
Now Delete all the caches created by Opera in Finder. They are located in a
folder*.
Finder → ~Library → Caches → com.operasoftware.Opera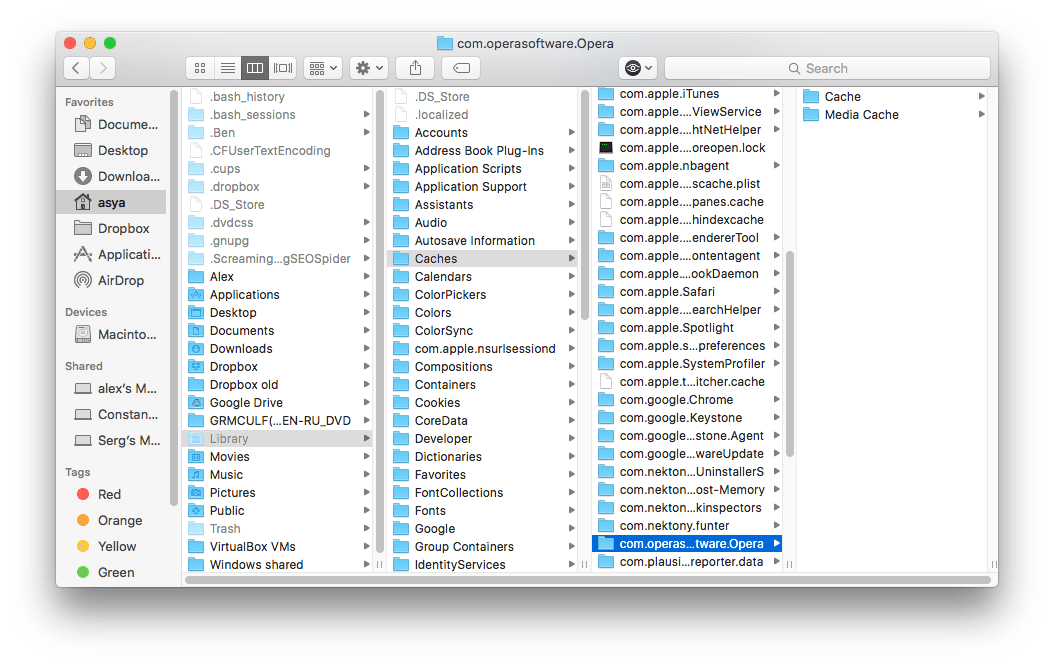 *Use the free app Funter to view hidden files and folders and delete them easily. 
---
Uninstall Opera by App Cleaner & Uninstaller
Use the special tool App Cleaner & Uninstaller to uninstall the Opera browser quickly. The app also deletes remains, which may not only be in a Library folder.
Launch App Cleaner & Uninstaller from Launchpad and click
to start scanning applications.
Select Opera in the list of applications and click
.
If you have deleted Opera before in a simple way, then take a close look in the "Remains" section to find and delete all the browser's leftovers.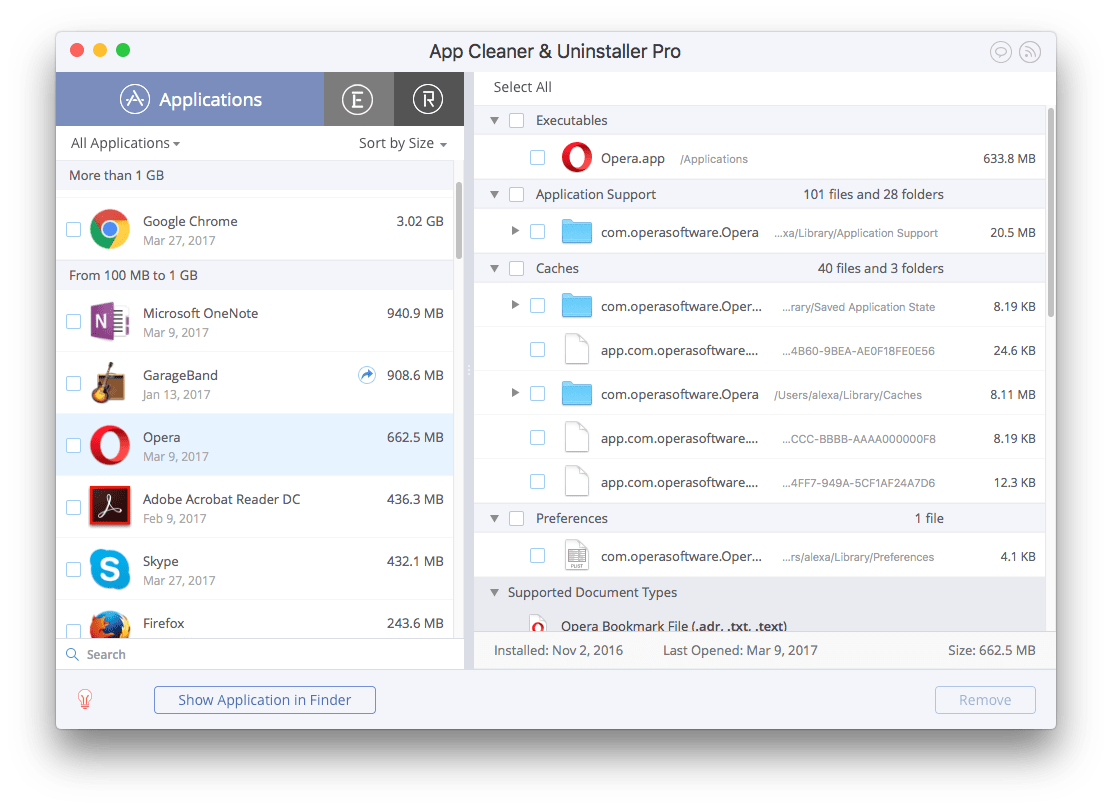 Watch the video to see how it is easy to uninstall Opera using App Cleaner & Uninstaller.
---
Articles you may be interested in: