If the disk space on your Mac starts running low, then it is time to clean up the hard drive. You can begin with removing unneeded duplicate files, hidden files and old unused large files, as usually, these files take up the most disk space. There are many great apps that can help you to find these files. There are also some manual steps to find the largest files and folders on a Mac, and also files that are hidden and duplicated. In this article, we will discuss two methods of finding the culprits that consume space on your hard drive.
How to find Large files on Mac
1. Find the Largest Files on OS X El Capitan
Open any Finder window
From the Tools menu, select "Show items in a list"

Press Cmd + F to open Finder's search options
Choose the next parameters: File Size, Greater than, then enter the size of files to search.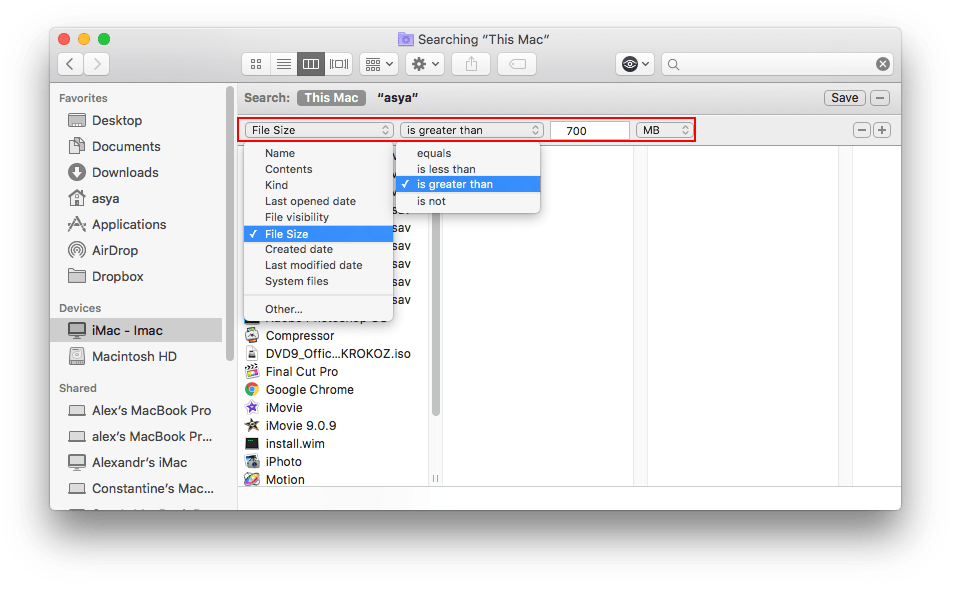 2. Find the largest files on macOS Sierra and later
If you use macOS Sierra, you can find large files faster.
Go to Apple Menu → About This Mac → Storage.
Click Manage button.
Select "Reduce Clutter", and click "Review Files" in the Storage Optimizing window.
You will see a list of large files. Here you can choose files types (apps, docs, iTunes, etc.) in the Recommendations Section.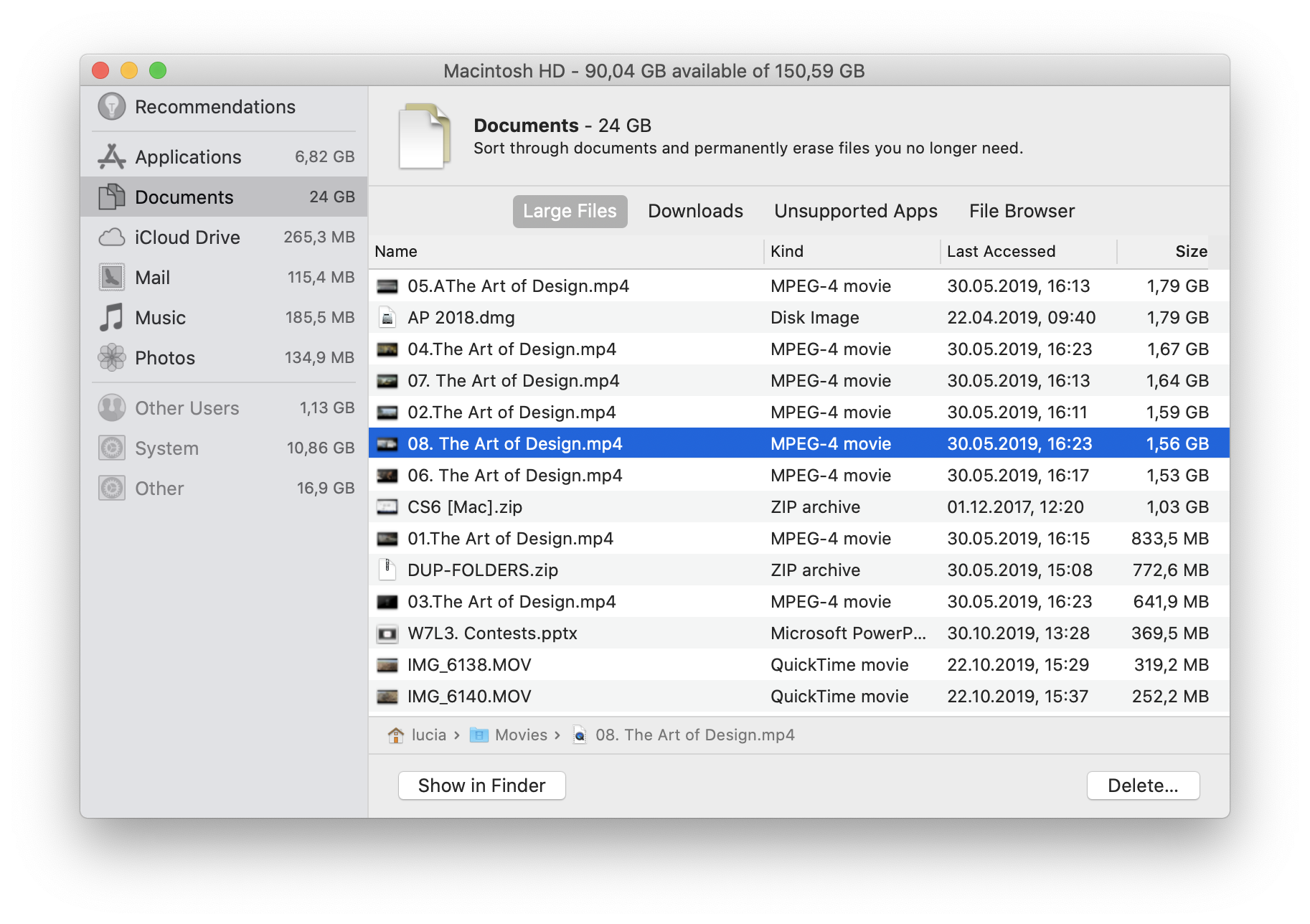 3. Find the Largest files on Mac easy – fast
As we mentioned, there are many tools in the App Store that allow you to find and view large files on your hard drive. One of them is Disk Expert by Nektony, which has a great visual solution for showing large files on Mac. It displays size information of files and folders in a colorful diagram. You can view size and other information for specific files and folders just by moving your mouse over the charts sections. In addition, you can remove unnecessary files with a special Trash button. Using helpful apps to find large files can save a lot of time, and allows you to analyze the disk usage on your hard drive. So these apps are definitely worth the cost.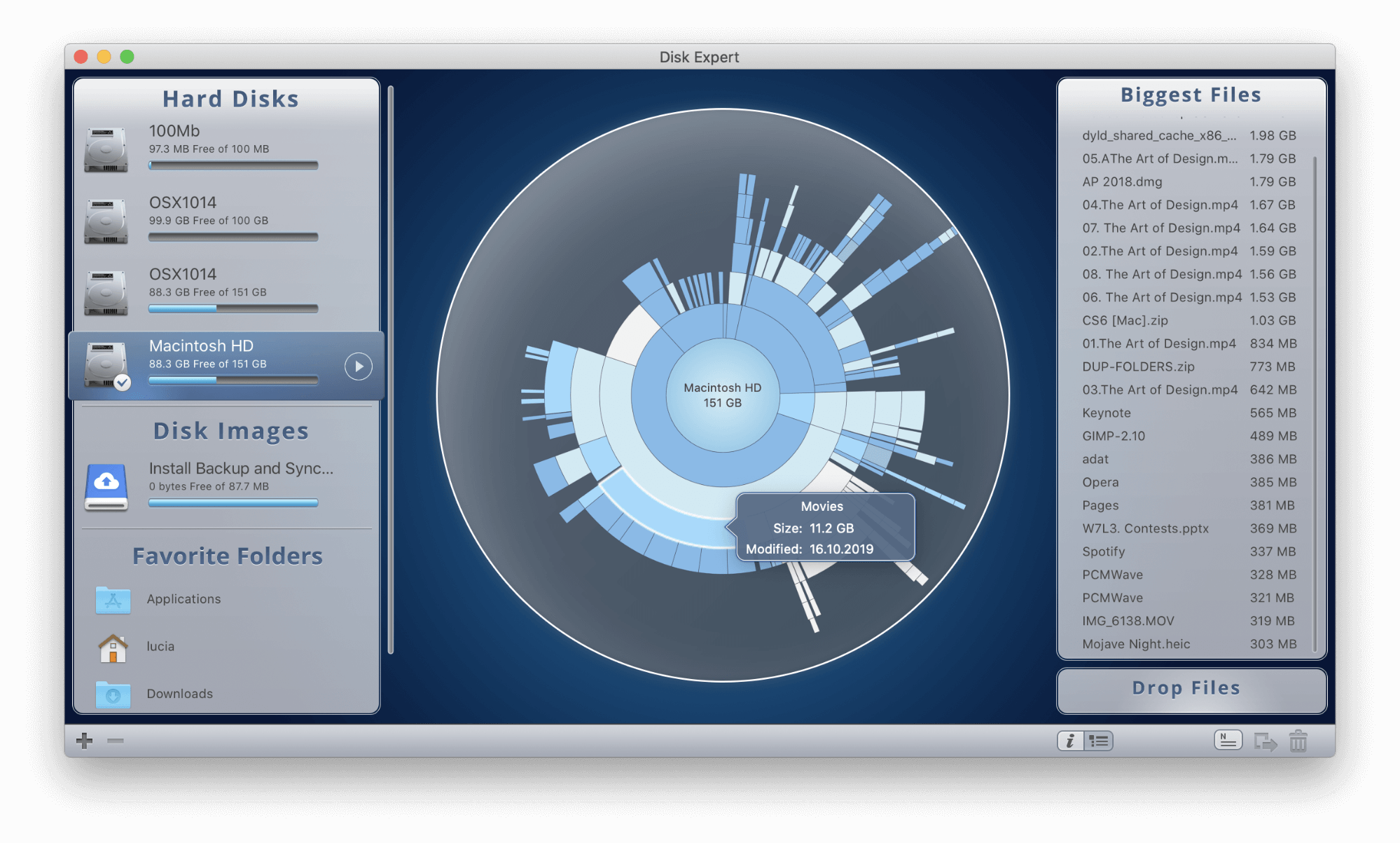 How to find Duplicate files on Mac
Most Mac users have duplicate files, and often we have no idea how many duplicates there are on our computers. For example, if there is more than one user of a Mac, then the same music, images or documents could be stored twice, taking up valuable disk place. Let`s see how to find duplicates on Mac.
1. Find Duplicate Files on Mac manually
If you want to find duplicates on Mac without a special app, we have bad news. There is no way to find duplicates manually, except searching the iTunes library, which has a built-in function to  find duplicate media files (music and video).
To find duplicate music and video files, follow these steps:
Open iTunes.
Click the View in the Menu.
Select Show Duplicate Items.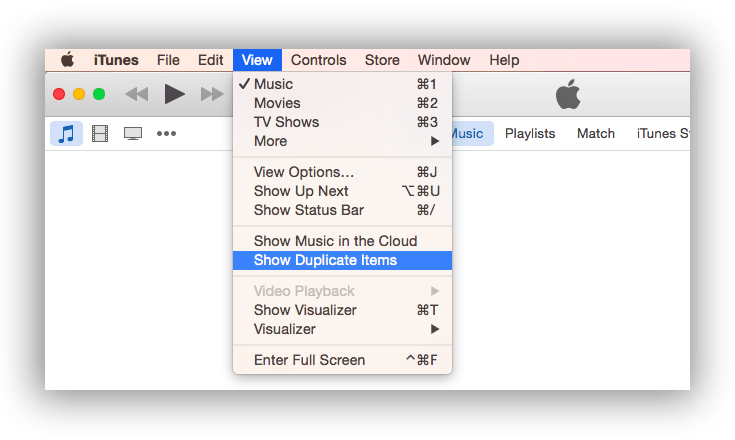 Since there is no iTunes on macOS Catalina, you should search for duplicates in Music and Apple TV separately. The steps are similar for both apps. For example, if you want to find duplicate music files in Music app, complete the next steps:
Open Music.
Select Songs.
Click the File in the Menu
Select Library → Show Duplicate Items.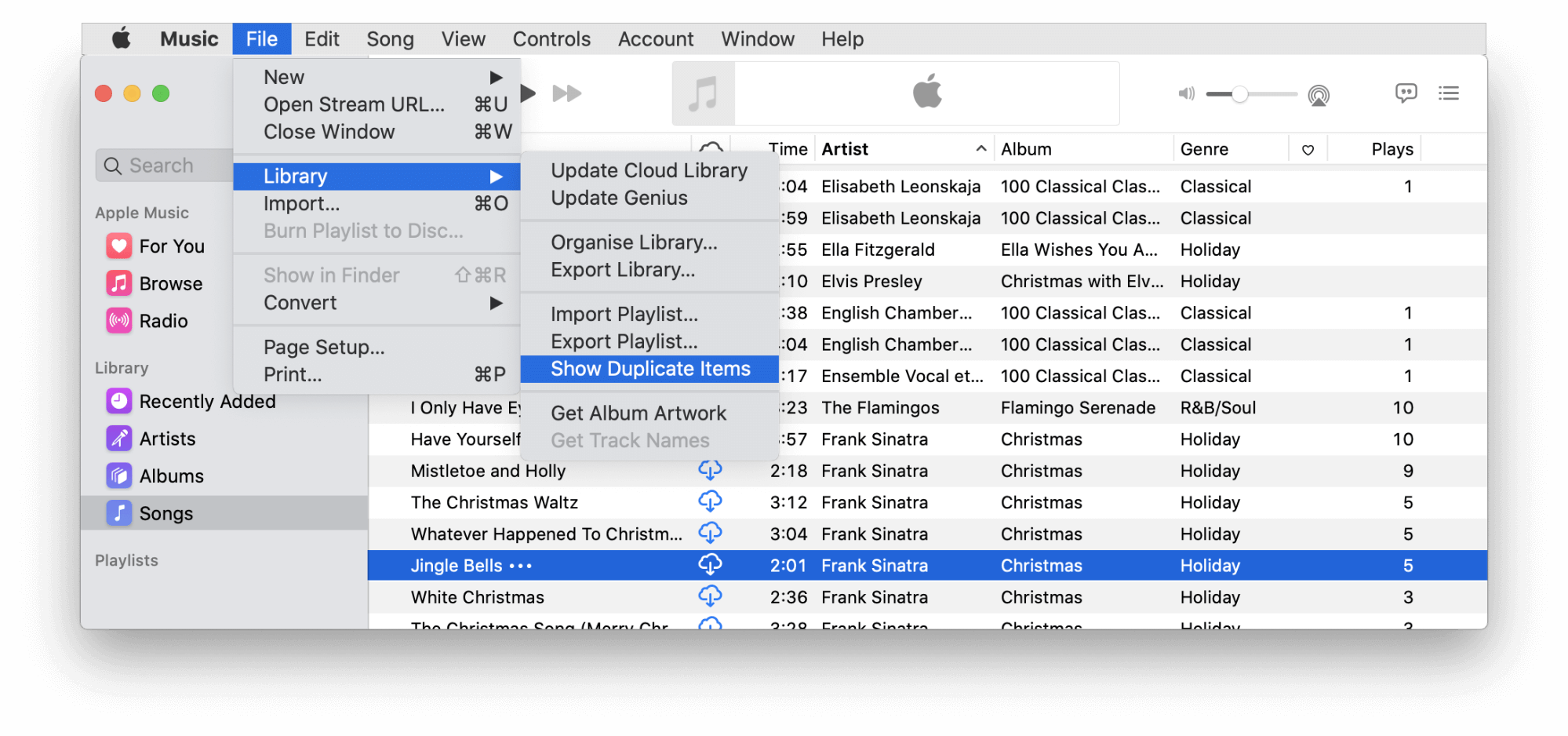 iTunes or Music will show you a list of duplicates. Examine the list and remove the duplicates. Unfortunately, to search for different types of duplicate files, you need to browse each folder in iTunes or open Music or Apple TV individually. That could take hours. But don't panic, there is a solution. We will now discuss another way to find duplicates. We are sure you will find this useful.
---
2. Duplicate File Finder app
Duplicate File Finder is a great help when you need to get rid of duplicates on your Mac.
Download 

Duplicate File Finder

from the

App Store

.
Launch the application.
View and Remove Duplicate files and folders.
View similar folders and delete duplicates.
It's that easy! You can find duplicates of pictures, music, movies, documents, archives, folders and other files.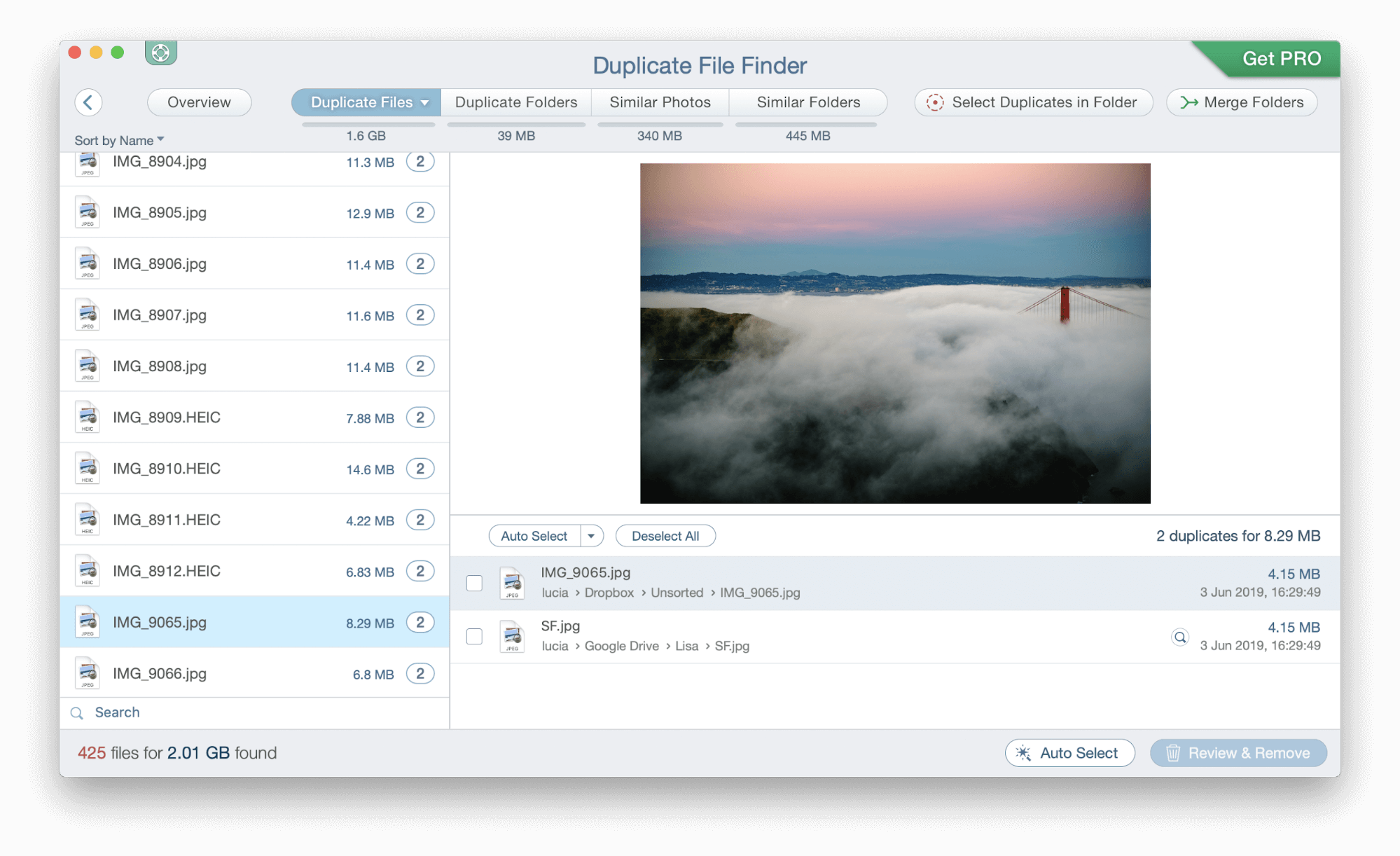 How to find Hidden files on Mac
All Mac operating systems and apps create service folders and files that are hidden and necessary for normal system functioning. However, there are some hidden files that are not needed and just clutter the disk and consume space. All files that have a filename with a dot (or period) as the first character, are by default, hidden files.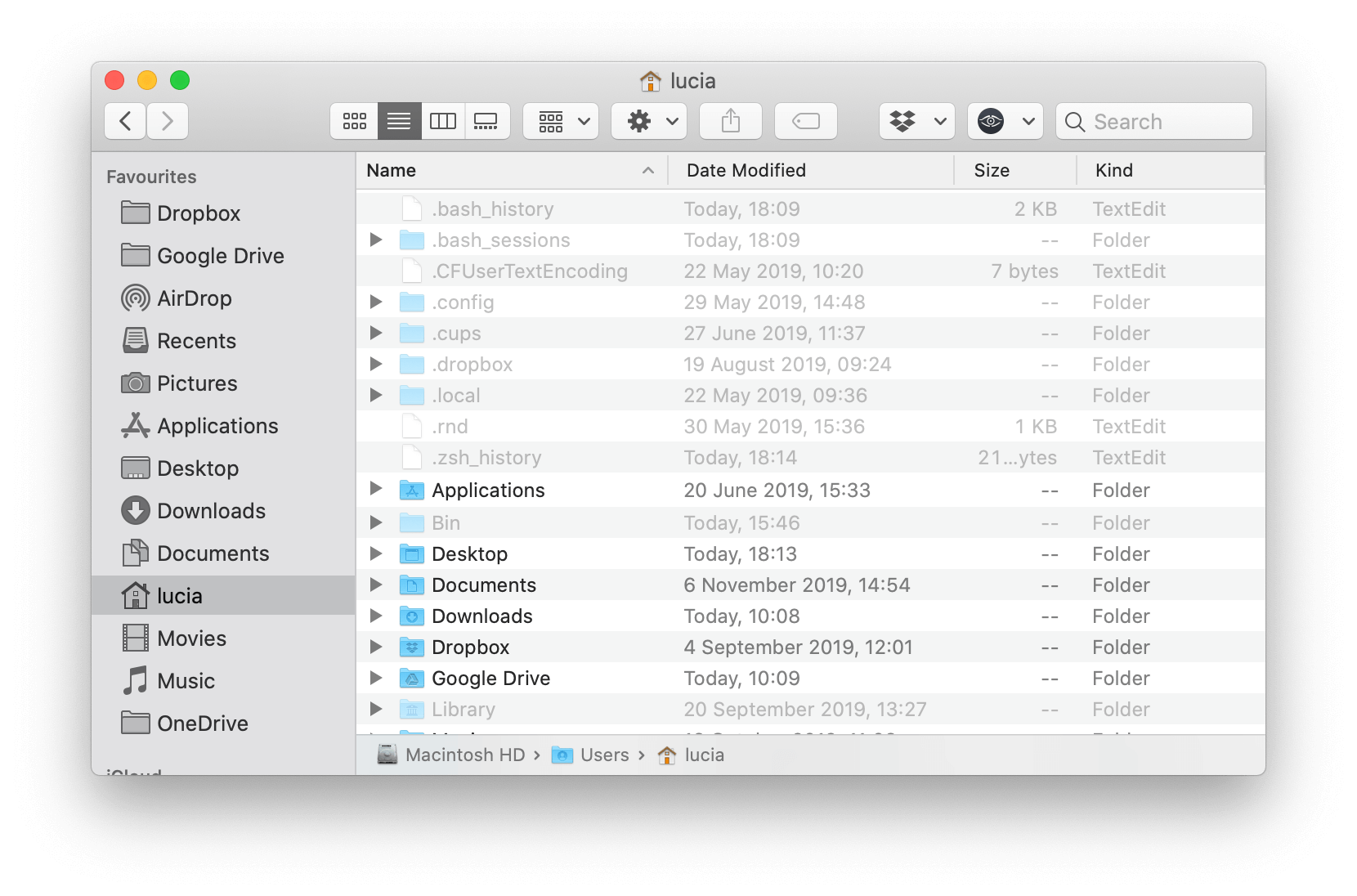 If you want some of your files or folders to be invisible, just add a dot to the beginning of the filename.
But then, how do you find your invisible files and hidden cache files? The most common method is through the Terminal.
1. Show Hidden Files on Mac via Terminal
Open the Terminal.

Type

defaults write com.apple.Finder AppleShowAllFiles true

and press "Enter".

Restart Finder by the command

killall Finder

.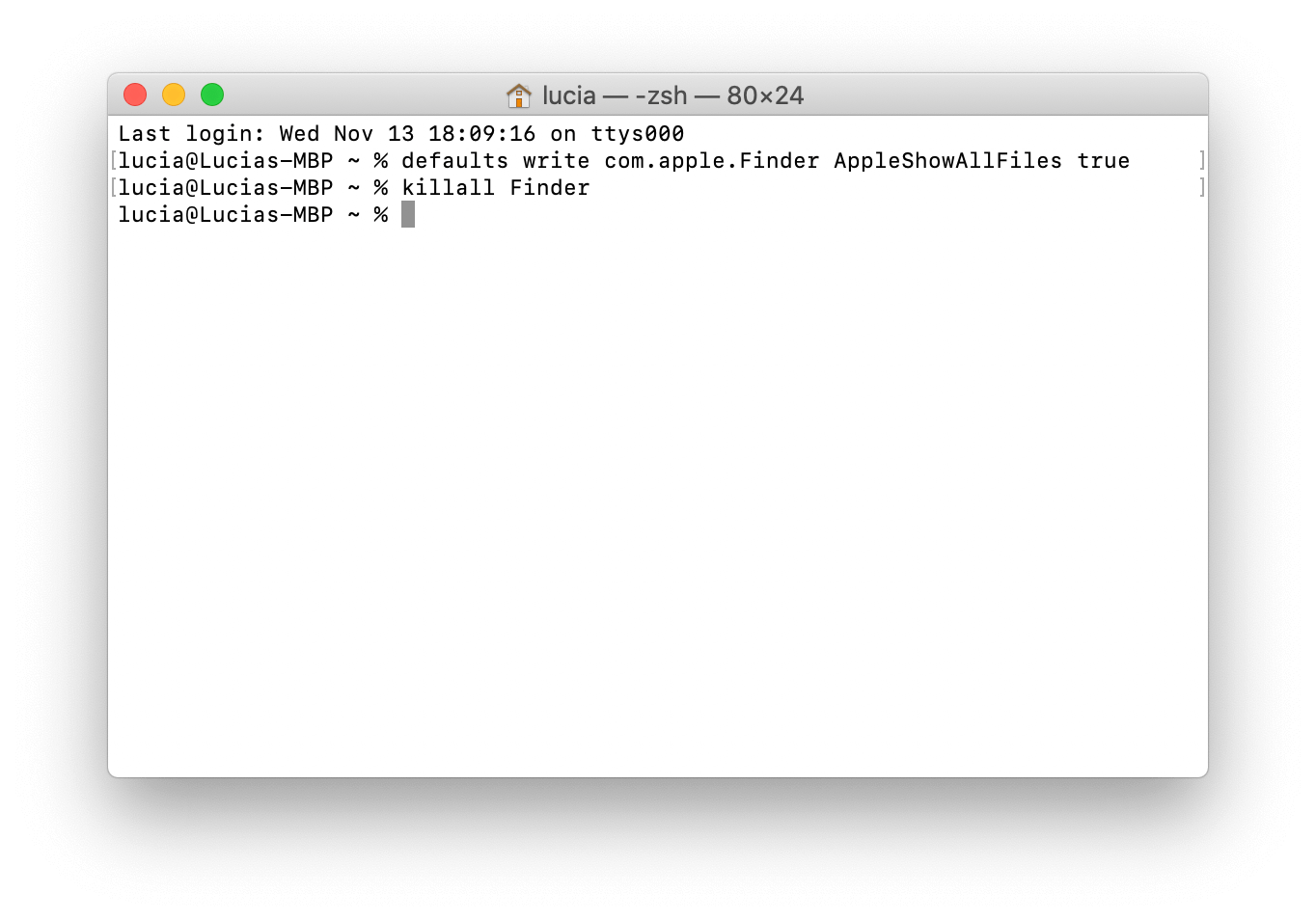 Now hidden files in Finder are visible. If you wish to make the files invisible again, type the same command, but change the word true to false. There is another command if you need to make a particular item visible again. Read more in our blog post how to unhide a particular file or folder.
And here you can find most useful commands for Terminal.
2. Find Hidden Files on Mac without Terminal
Finding hidden files is much easier and quicker with Funter, which is a free application. Funter allows you to view and hide hidden files with just one click on the Menu Bar. You can also hide or unhide individual files and folders via a shortcut menu or in the Finder window.
Let's see how to find hidden files in a short video.
Use a free app, Funter, when you need to:
As you can see, it is possible to free up a lot of disk space by finding and removing duplicates, old large folders and hidden cache files. This can be done either manually or with special apps designed for this purpose. Read how to clean up your Mac, even if your startup disk is full.