You can find most of the system settings on your Mac in System Preferences. By managing these settings, you can make your working process more convenient and efficient. In this article, we will explain where the Settings on a Mac are located and how to adjust them in System Preferences.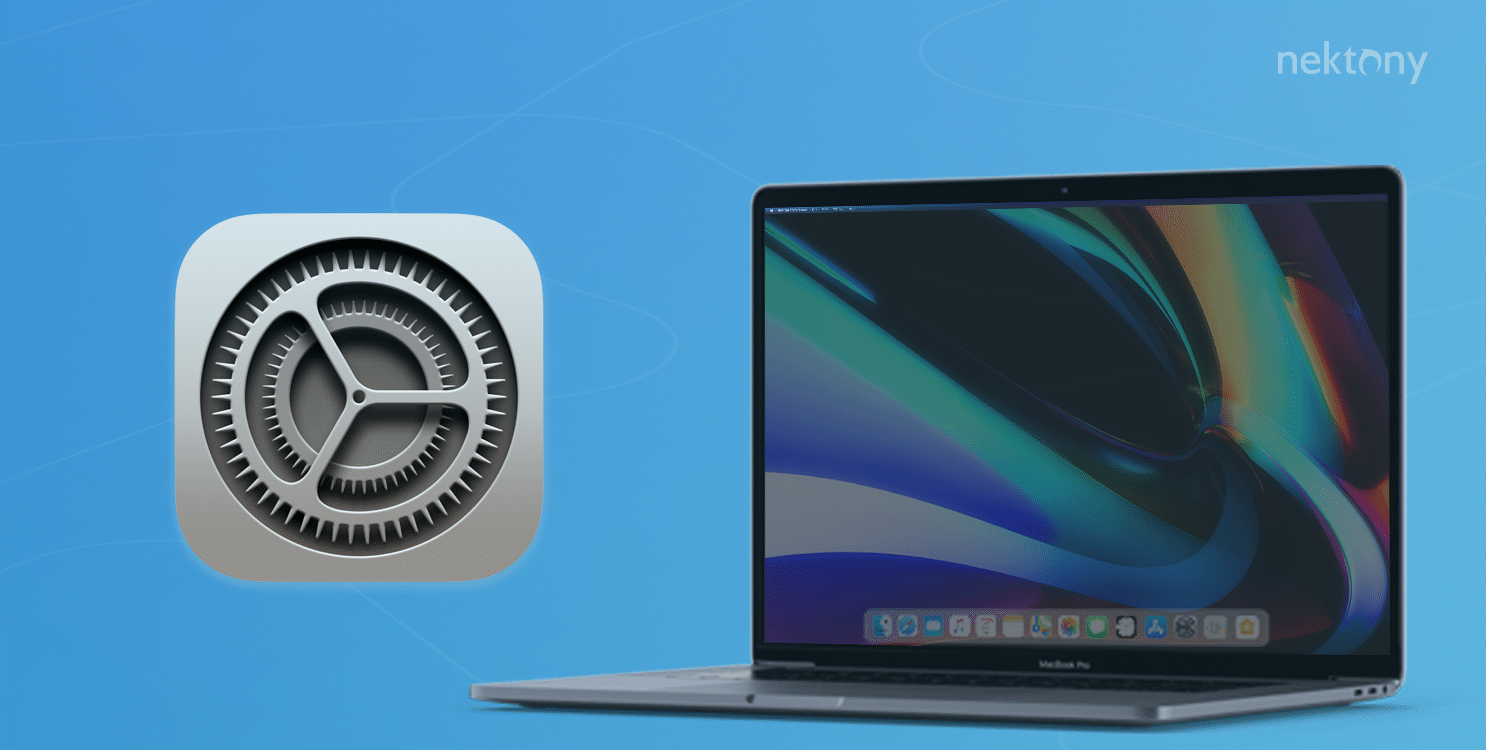 Contents:
---
What are system settings on Mac?
Every operating system has a control panel where the users can configure the appearance or actions of applications and system processes. These are usually called "preferences," "settings," or "options." While on Windows the settings are located in Control Panels, on macOS, you can find most settings in the System Preferences window. Also, some settings can be changed in the Preferences windows of default or third-party applications.
In System Preferences, you can set up your screen appearance, configure bluetooth, Internet, printer/scanner connections, make changes in security and privacy settings, and more.
Note, that on macOS Ventura System Preferences are renamed to System Settings and they have a new design look.
---
Where are the settings on Mac?
To manage the settings on your Mac, you must first open the System Preferences app. You can reach System Preferences right from the menu bar.
Here is how to get to settings on your Mac:
Click on the Apple icon in the menu bar.
Select System Preferences.
In the window that appears, you can manage settings of different options on your Mac.
Another way to get to Mac settings is to go to the Applications folder in Finder or to the Launchpad. From there, click to open System Preferences. Also, you can search for System Preferences using the Spotlight.
If you often need to open System Preferences regularly, you can add its icon to the Dock bar for quick access.
The System Preferences icon looks like a set of interlinked cogs. Once you add System Preferences to your Dock panel, you can right-click on its icon and quickly choose the proper category of settings you wish to review.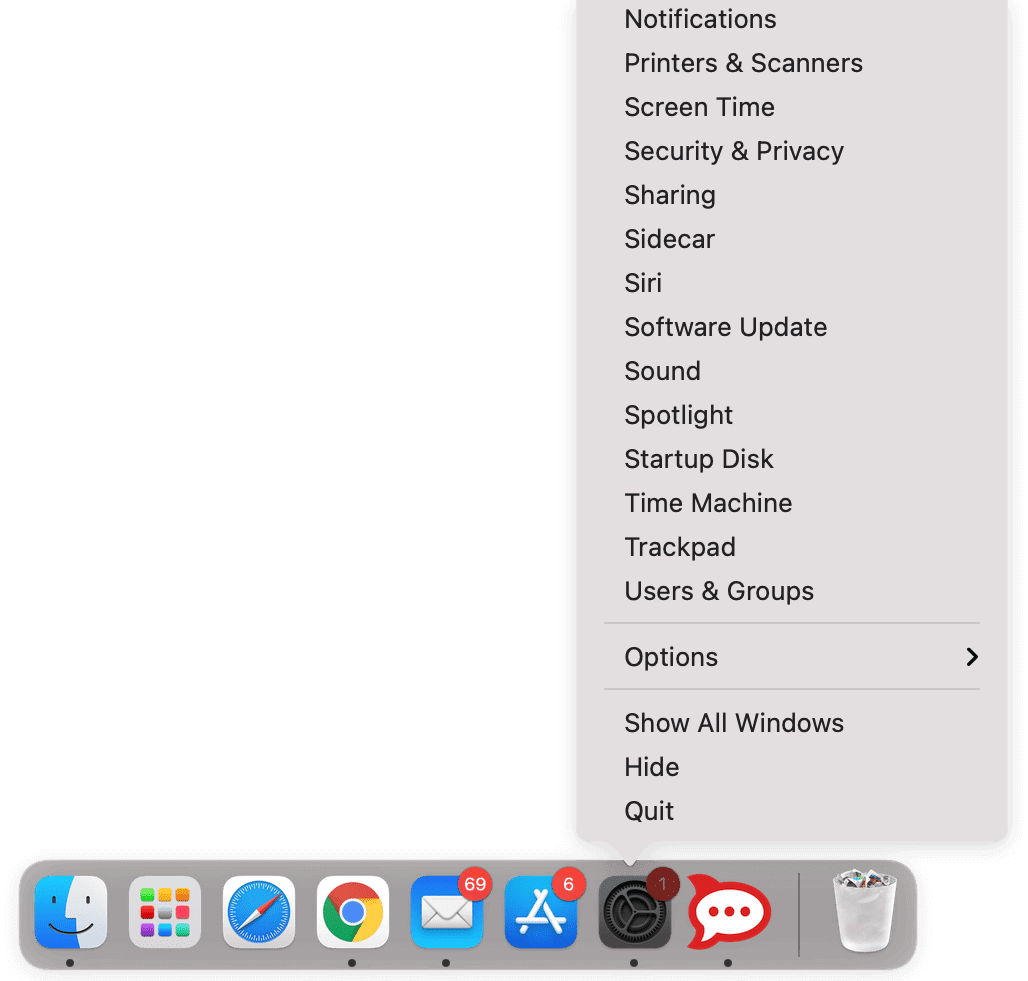 ---
How to change the default settings on a Mac
You can change your Mac's default settings in System Preferences. Once you launch System Preferences, you will see a window with different categories of options.
The System Preferences window contains many various icons, each of which will lead you to a specific group of settings. Here you can manage your Apple ID, check for new software updates, change the Dock panel and Menu bar appearance, select a new desktop wallpaper, control language preferences, check the battery level, take control of extensions, change startup programs, and so on. You simply need to go into the proper category and adjust the settings as you wish.
System Preferences on macOS Monterey (or earlier versions)
The System Preferences window is divided into three parts. On the top, you can see your user account name and the Apple ID and Family sharing sections. Below that, in the central part of the window, you will see system settings connected with your personal usage of the device. The bottom part of the window represents the settings that will help you manage interaction with the hardware.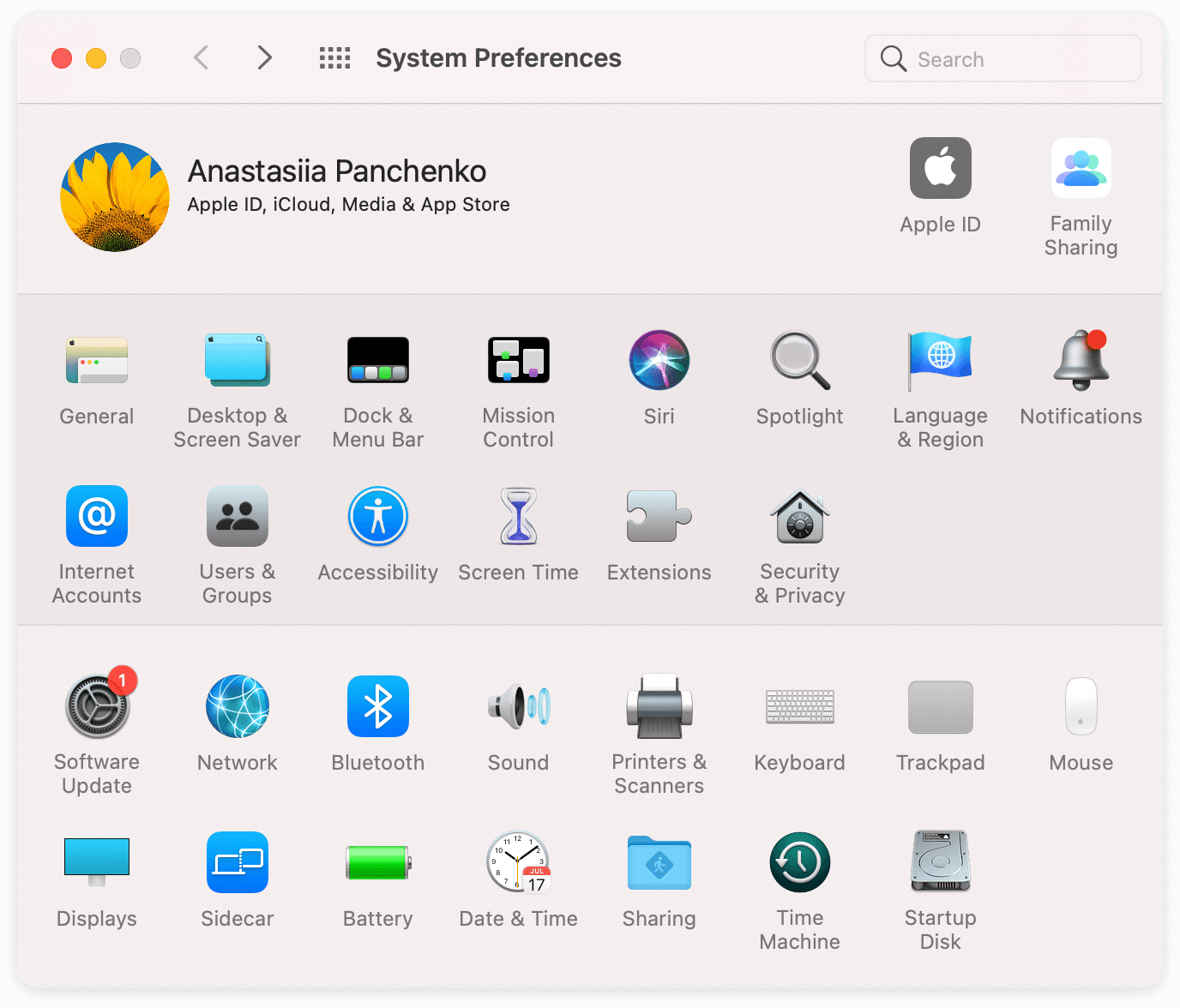 In the General category, you can manage the basic settings of your Mac. Here, you can modify the screen appearance, select light or dark themes, adjust sidebar icon size, and view scrolling options.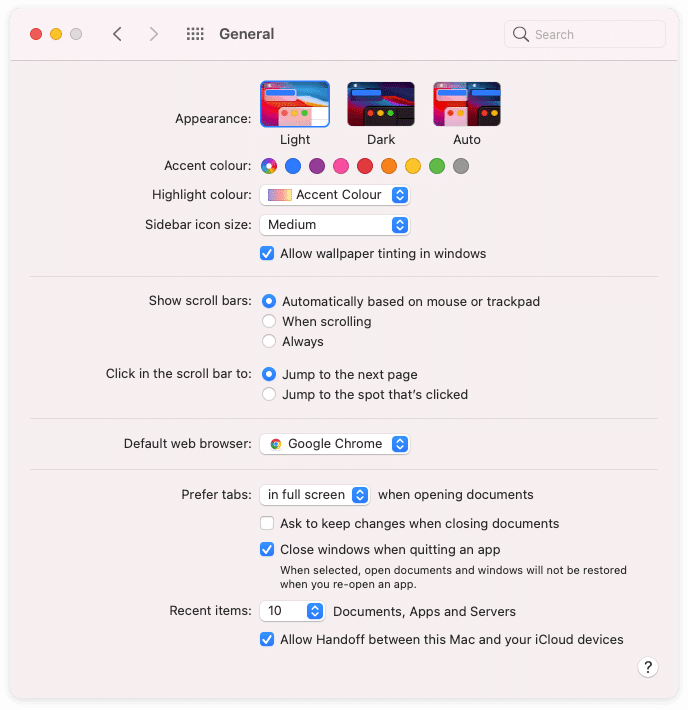 Also in the General settings section, you can change the default browser and tabs and windows preferences. By default, when you click to open a link on your Mac, the system opens it in Safari. However, you can change this if you want. Just select any installed web browser on your Mac that you want to use as the default.
System Preferences on macOS Ventura
On macOS Ventura, System Settings have an absolutely new look. The main categories are located in the left sidebar. Some categories of settings changed their locations. But you can still use the searh to find settings you want to change.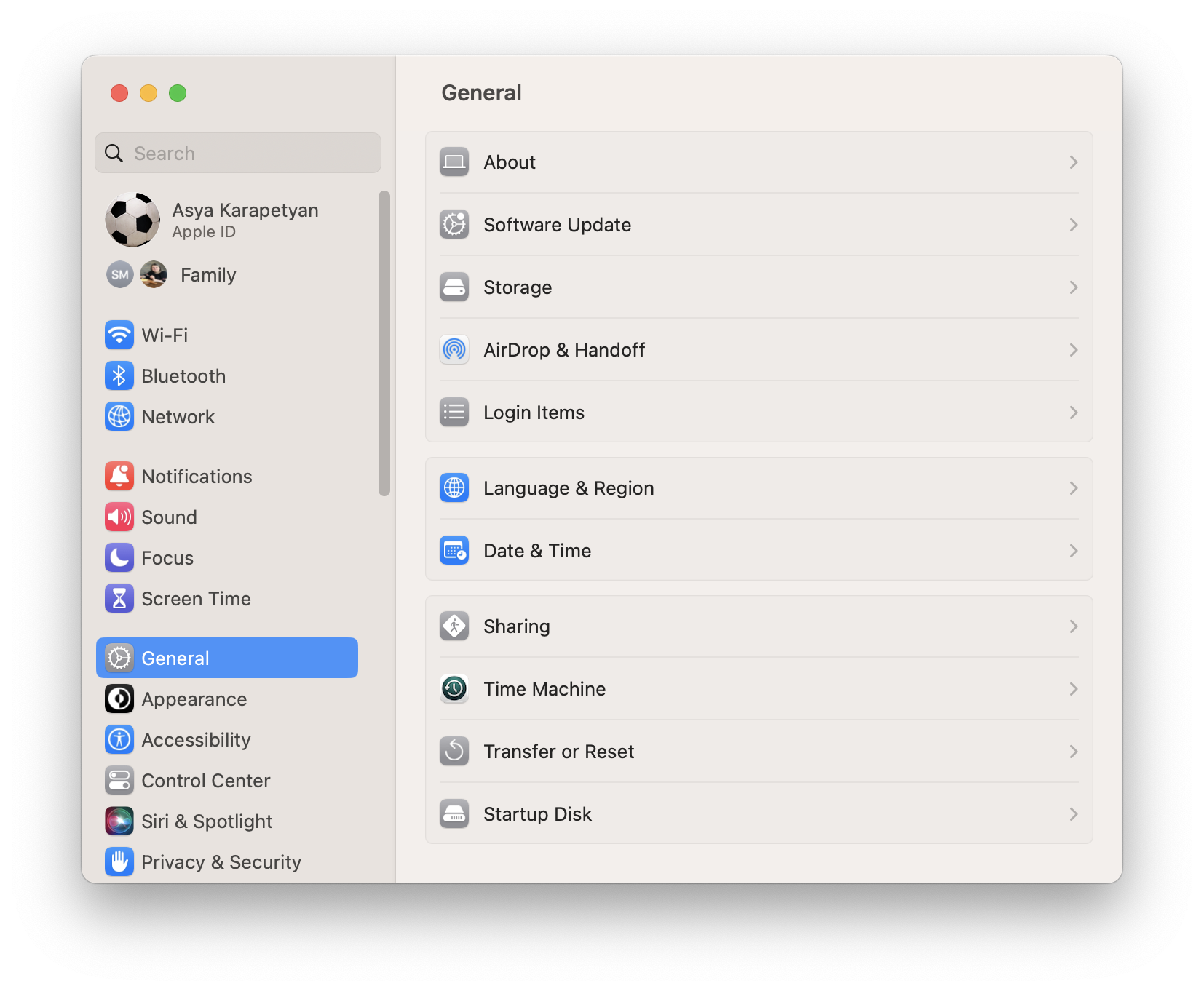 How to find settings in System Preferences
If you cannot find an appropriate settings option in System Preferences, you can use its search option. This allows you to find necessary settings even if they are not mentioned in the icons' names. To do this, type what you are searching for in the search field, and you will see a highlighted section where you can find those settings.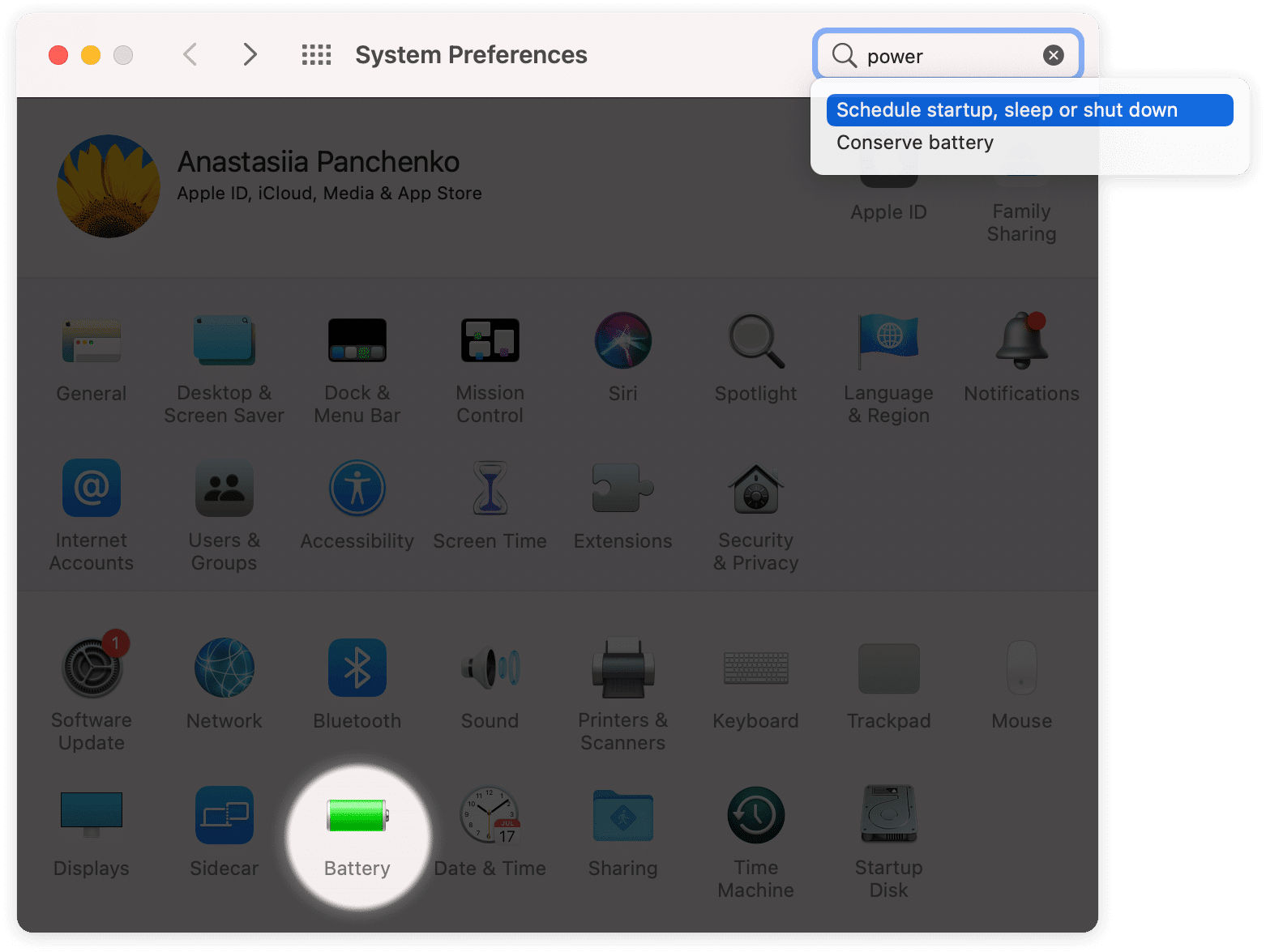 The search panel in System Settings on macOS Ventura is located on the top-left corner of the window.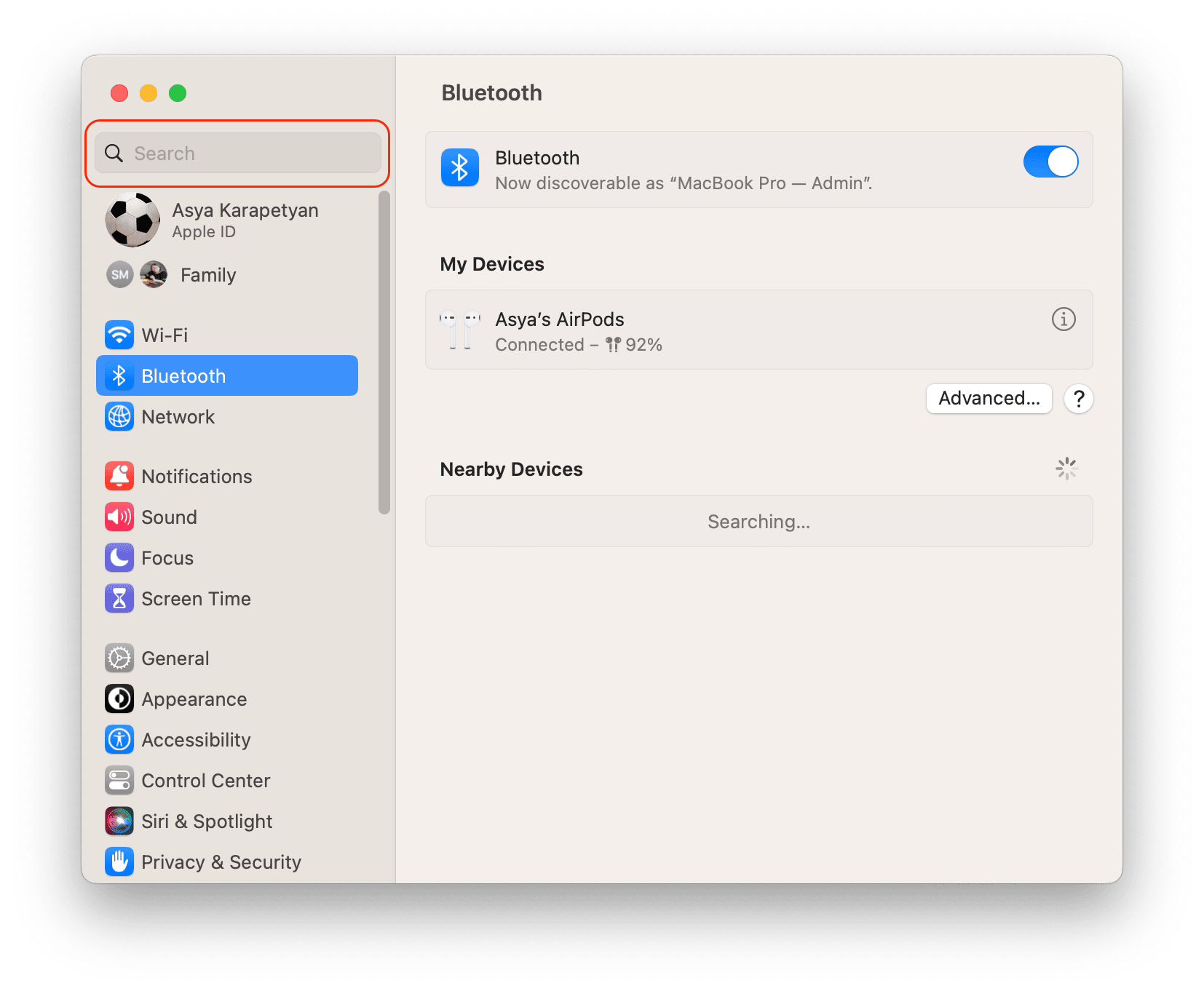 ---
How to customize System Preferences window
You can customize System Preferences, for example, by organizing the icons in the window alphabetically or by categories. You can even remove unneeded icons from the System Preferences, for example if you don't use a specific option and don't want to be confused by the large variety of settings categories in this window.
Open System Preferences.
Click on View in the menu bar.
Select Customise.

Uncheck any unused categories.
Note, that on macOS Ventura, you can't customize System Settings.
How to customize Dock & Menu bar
One more setting you can change in System Preferences is the appearance of the Dock panel. For this, on macOS Monterey, do the following:
Open System Preferences.
Go to the Dock & Menu bar section.
Here, you can change the Dock panel size and its position on your screen, enable magnification, manage whether or not to show recent applications, and more.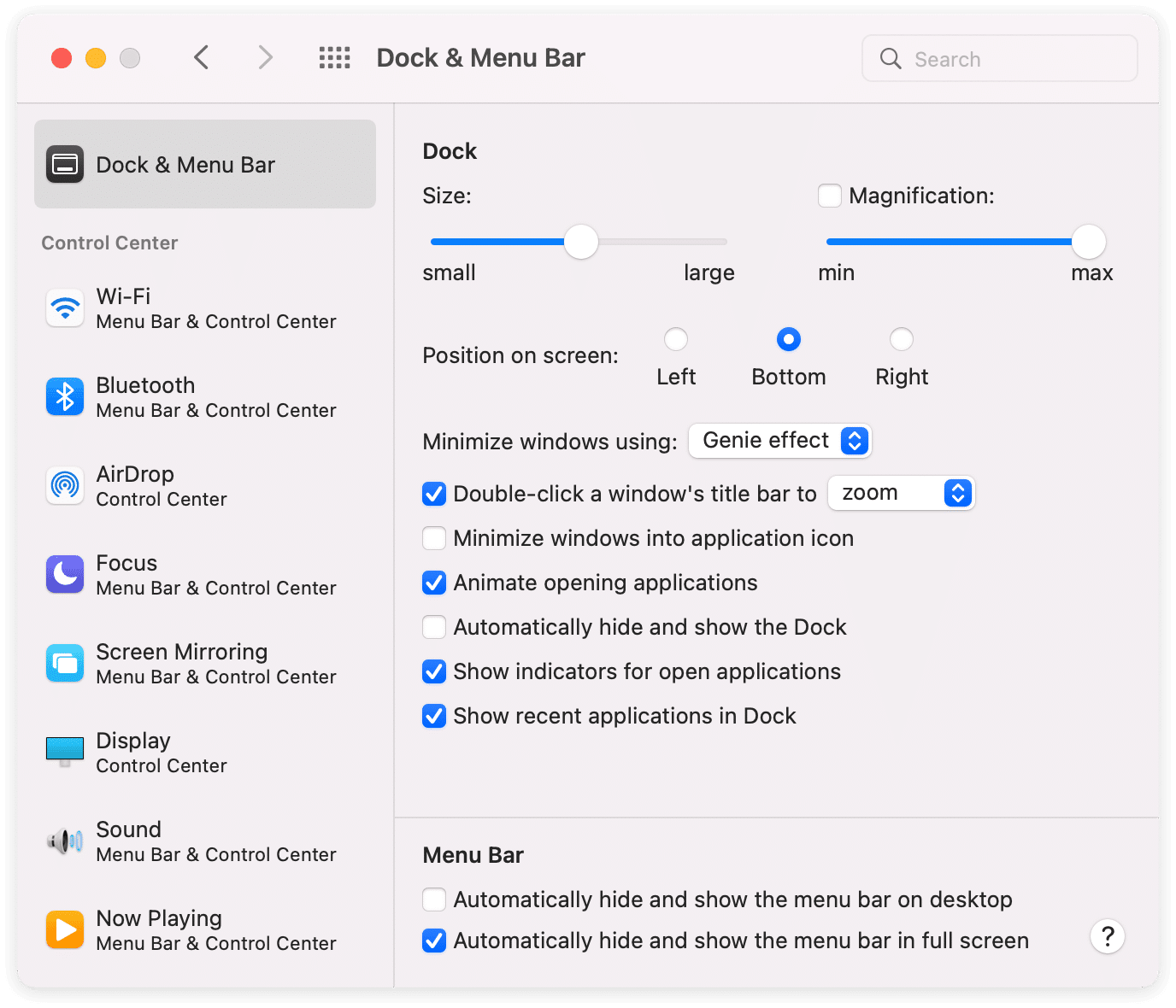 To learn more interesting tricks on how to add or rearrange icons on the menu bar, read our article: "
Mac menu bar: How to use and customize it
."
To customize the Dock panel on macOS Ventura, do the following:
Open System Settings.
Click Desktop & Dock in the sidebar.
Here you can configure different option to customize the Dock panel.