On macOS Ventura System Preferences have been redesigned and renamed. Now they are called System Settings. The new look of System Settings gives Mac users a whole new experience and unfortunately, not everything is clear there. This article explains how to use the new System Settings on a Mac and where to find most settings now.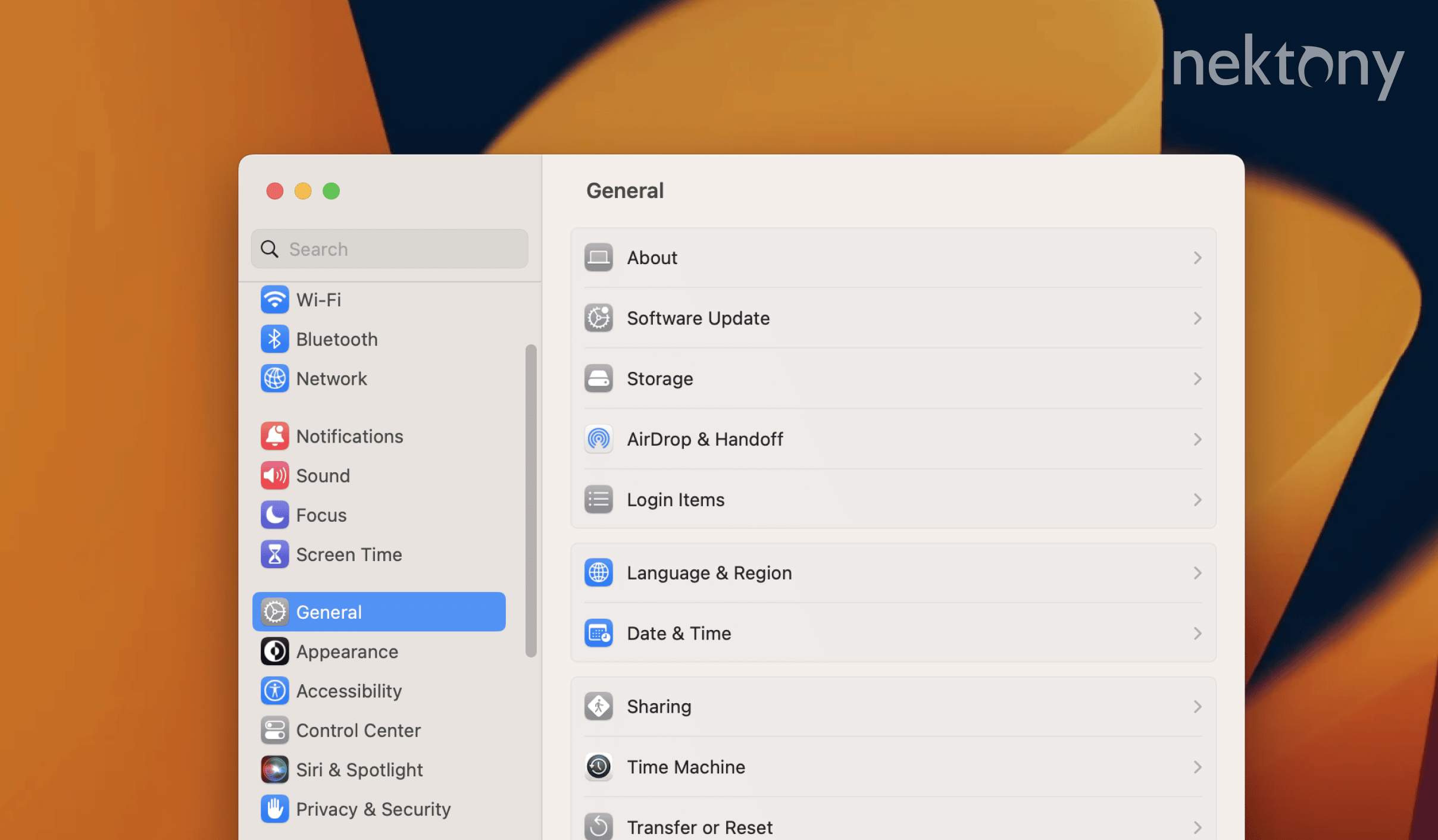 Contents:
---
Design
The new System Settings window now looks like Settings on iPhone and iPad. The main categories are now located on the left sidebar. Because of this, now there is too much pointless vertical scrolling. Generally scrolling is ok for smartphones. However, on exclusively horizontal Mac screens is completely useless. The old System Preferences on a Mac fit perfectly into one rectangular screen, and it was convenient.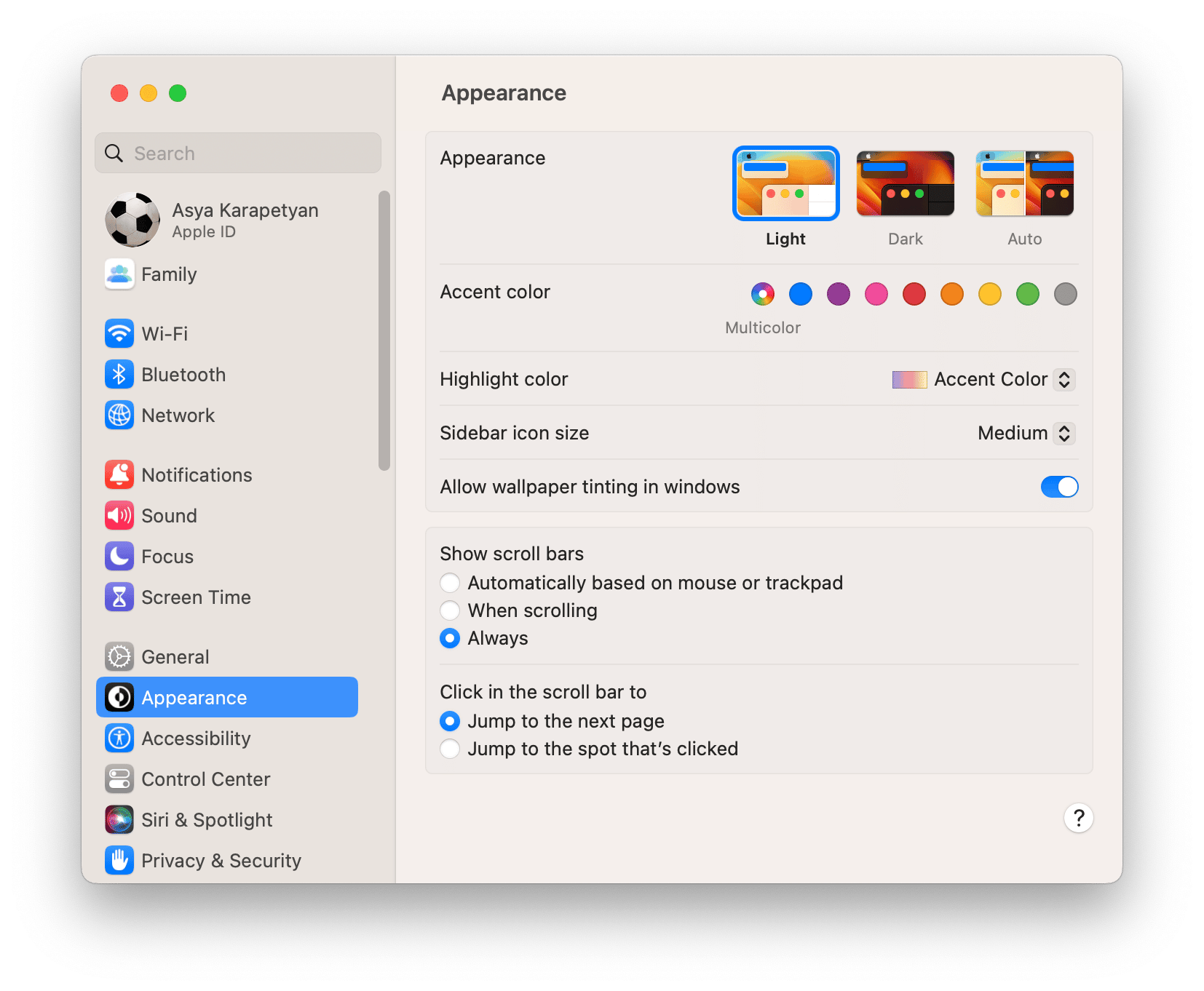 The name System Preferences was renamed because Apple makes a series of changes to unification macOS and iOS/iPadOS.
---
Settings changes
Despite the new design, Apple also changed the location of some settings. For example, in the previous version of System Preferences, you could find the setting of changing the language for the system or specific apps in the Language & Region category. In new System Settings, you first need to go to the General category from the sidebar, and then there you will find Language & Region Settings.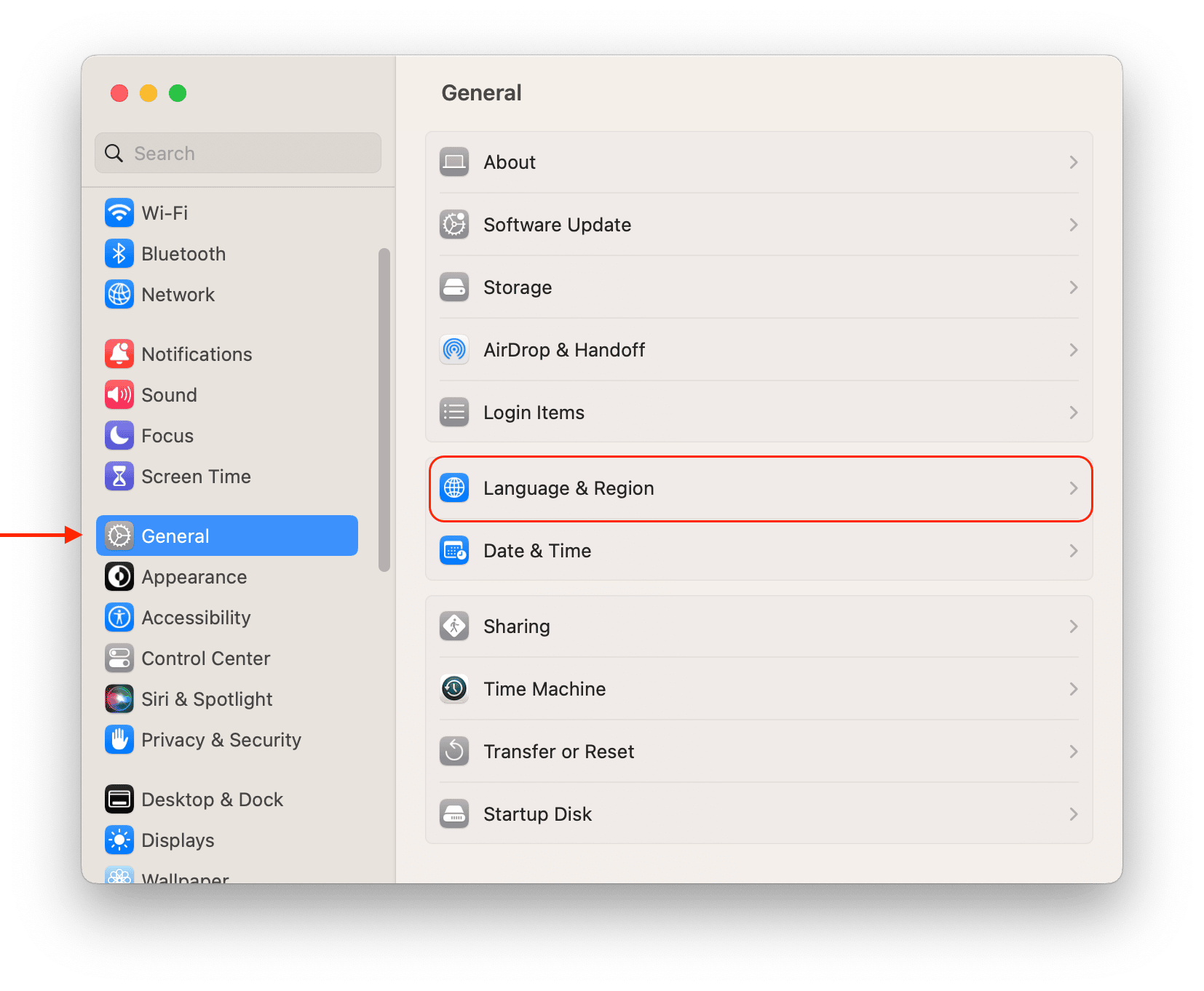 If you need to change the language for a certain application, scroll down in the Language & Region window.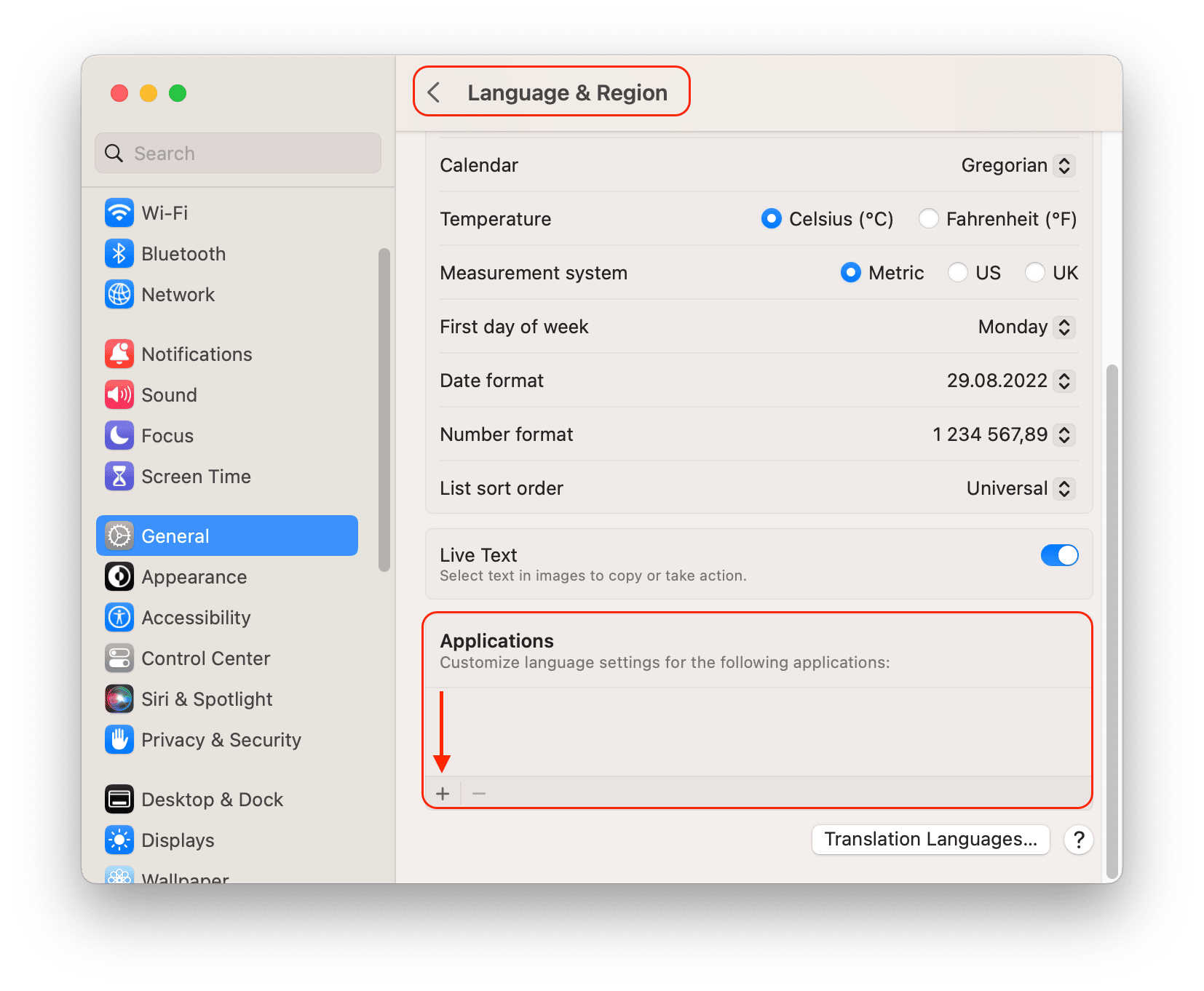 What most users claim about System Settings is that the grouping of sections is illogical. For example, Notifications, Sound, Focus, and Screen Time have been combined into a single block. However, we don't see much in common between these four categories. The Lock screen, Touch ID, and Mac Accounts are in one group, while Passwords, Internet Accounts, Game Center, and Apple Pay are in another. That seems to be irrational.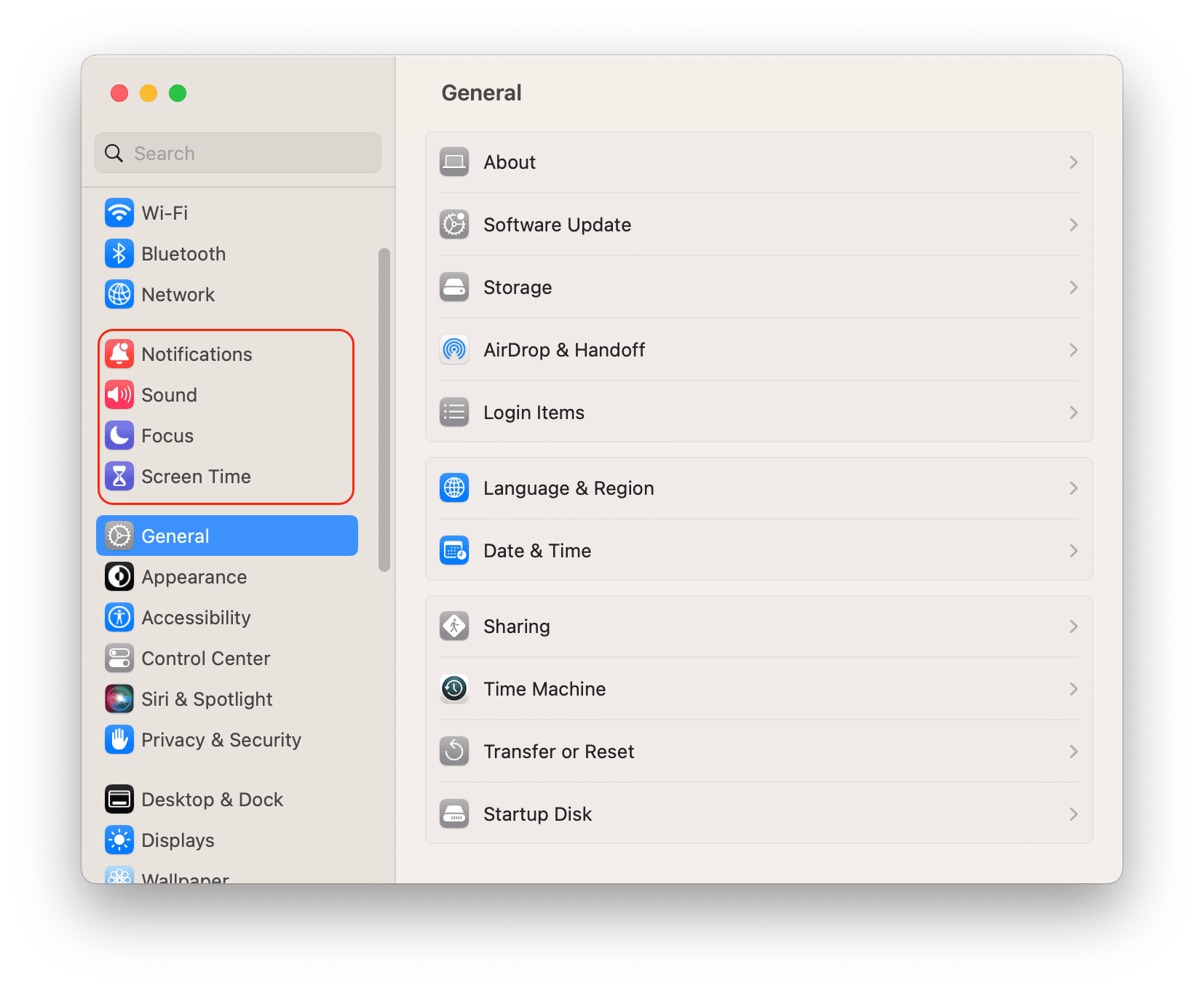 And finally, the settings for Notifications, Sound, Screen Time, and Focus are not used by users very often. However, in the left sidebar, they go first. Such categories of settings like General, Users & Groups, and Privacy & Security are mentioned later after not important settings.
We hope that Apple will take users' voices and make changes in System Settings in future updates.
If you can't find some settings, use the search panel on the top. However, even using the search we couldn't find all we needed, for example, screen mirroring and duplicating the screen on a Mac.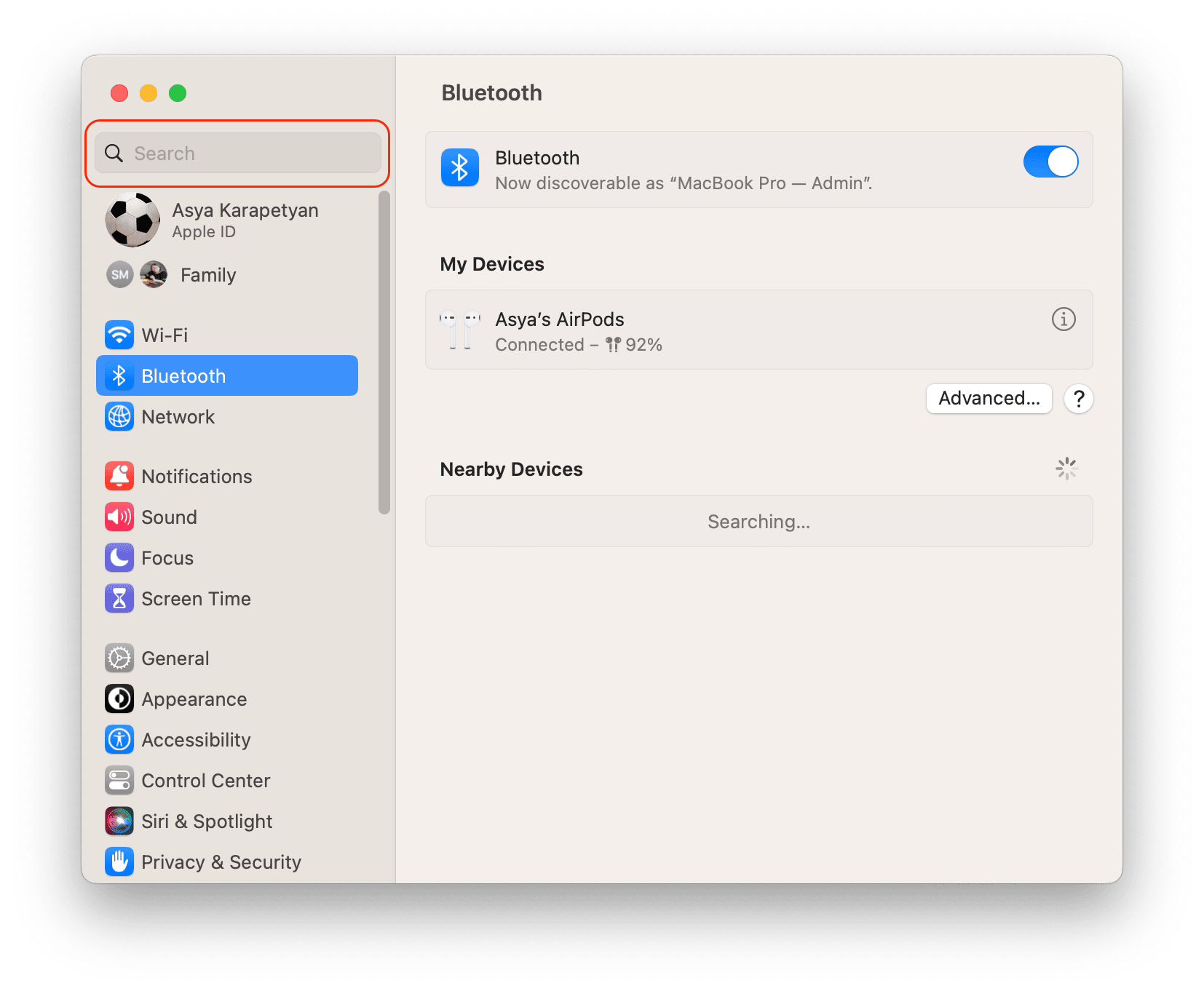 ---
About this Mac panel
If previously you should click About this Mac in Apple Menu to see most information about your Mac, including your disk space usage, on macOS Ventura this also has been changed.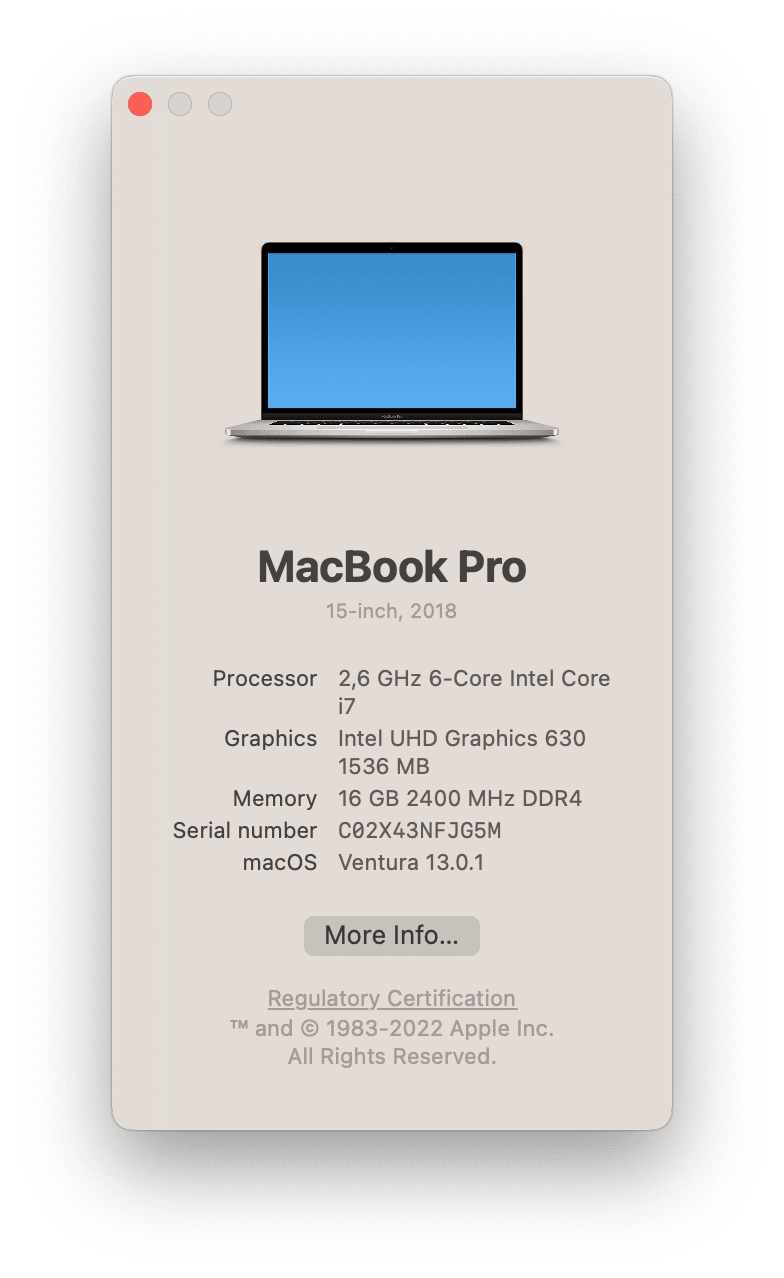 Now to see your disk space usage on macOS Ventura, you need to follow these steps:
Open System Settings.
Click General in the sidebar.
Click Storage in the right panel.
Here you will see the bar chart of what's taking up space on your disk.
Scroll down to see recommendations and the volume of System storage.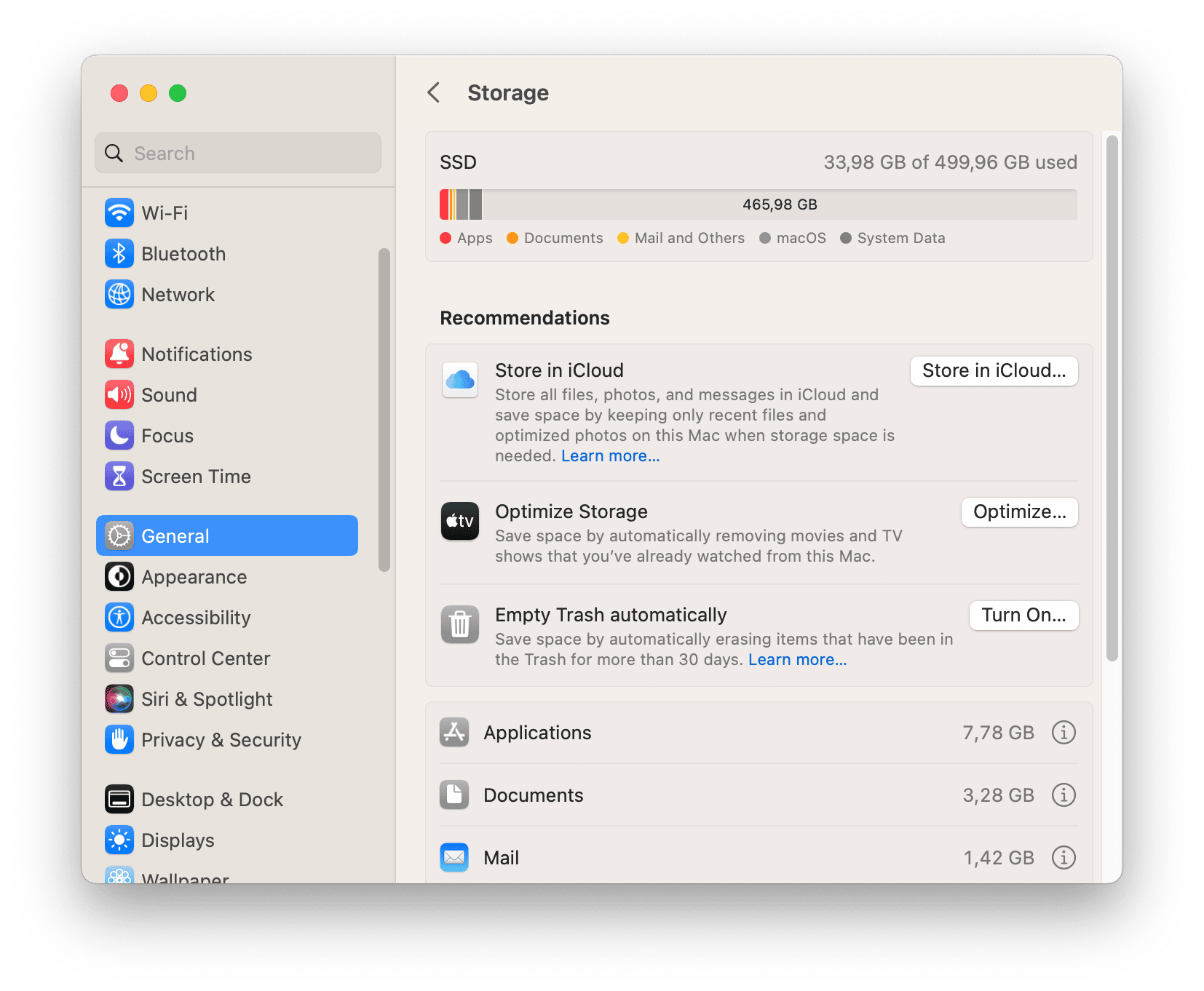 ---
Conclusion
Generally, there are many changes in System Settings on macOS Ventura. We all need time to get used to the new design. Share in the comments below your opinion about macOS Ventura and the new System Setting.