MacCleaner Pro
Professional All-in-One Cleaner for your Mac.


Free up more disk space.
Speed up your Mac.
Prevent Startup Disk from getting full.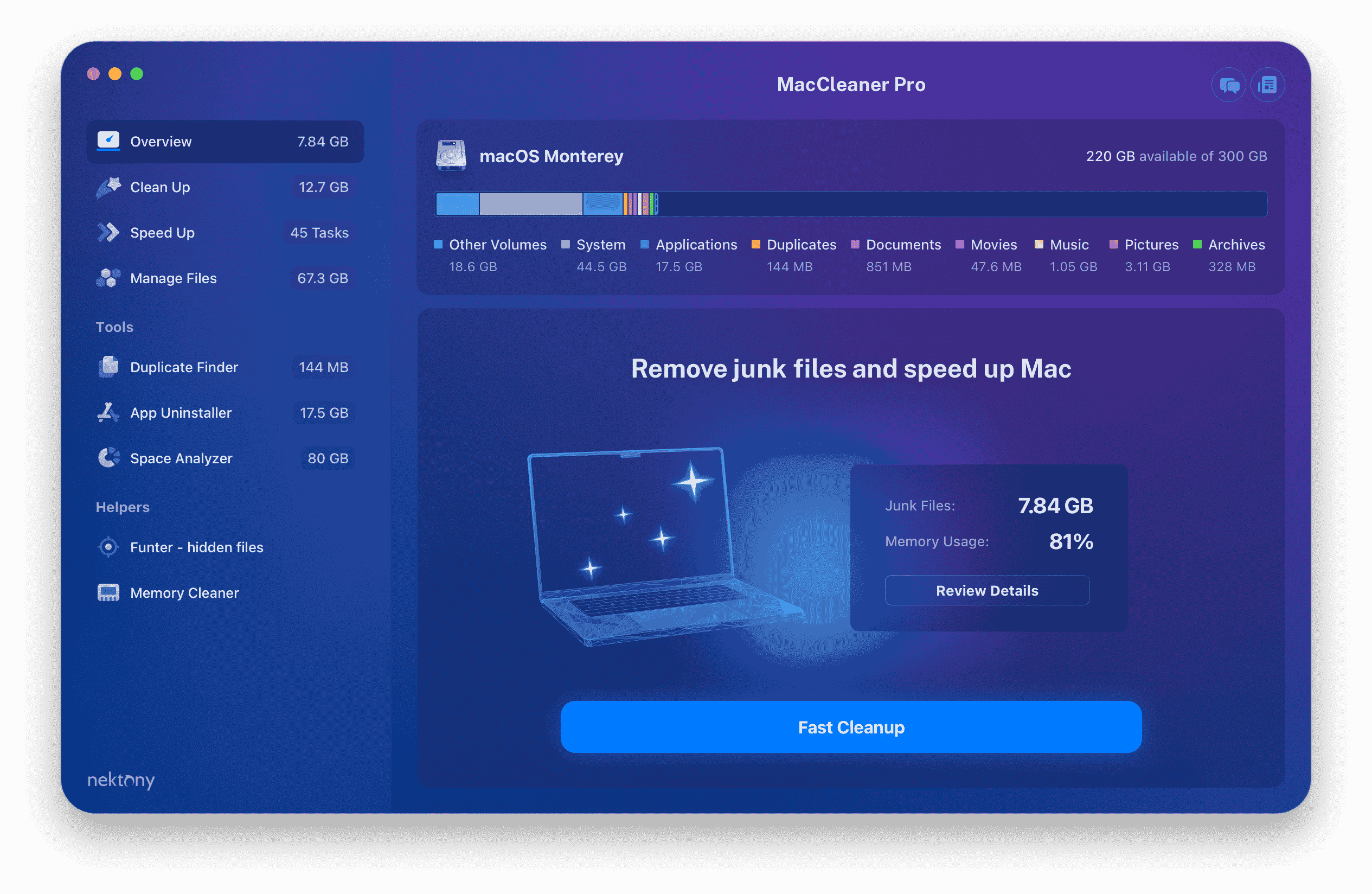 Keep your computer clean and fast like you just got it from the store. Use MacCleaner Pro – professional program to take care of your Mac.

Analyze your disk space usage. Make sure that useless files aren't eating up precious space on your Mac.

Monitor memory usage of apps. Manage your Mac's memory and free up space whenever needed.

Clear caches, logs, localizations, and other
junk files
.

Show, find and operate unneeded hidden files.

Find what is making your Mac run slowly and fix the issues.

Get rid of unneeded duplicate files and folders, and even similar photos.

Uninstall apps completely without leaving any remains.

Find large files and organize the bulkiest content on your disk.

Disable or remove startup programs and other extensions.

Manage user files, recover valuable free space on your disk.
RichieBonilla
"I use MacCleaner Pro periodically to clean out my disk,and I love it.
I recommend it to everyone, including AppleCare Support.
I used it to help them troubleshoot hidden files that were taking up half my disk due to a runaway cache from my video editing software.
Happy I paid for it."