Welcome to Phone Cleaner
Phone Cleaner is a utility that allows you to clean up your iOS storage in two scenarios.
The first scenario is a Fast Cleanup, which provides you with the possibility to find and delete the largest photos and videos on your iPhone or iPad.
The second scenario is Deep Cleanup, which allows you to to scan photos on your Mac and iOS device synchronously, so it's possible to find images that have copies on both devices. As a result, you can delete duplicate photos and videos from your iPhone or iPad. To do that, you need Phone Cleaner installed on both your Mac and iOS device.
Download Phone Cleaner for iOS
Click here to download from iTunes App Store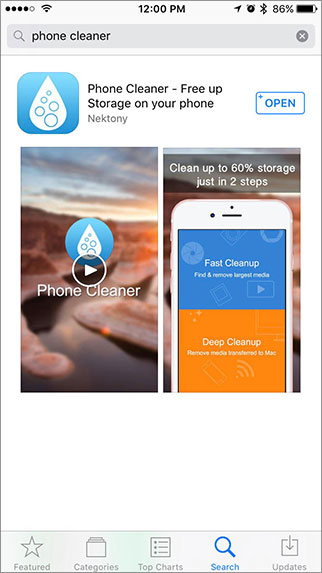 Download Phone Cleaner for Mac
Click here to download from Mac App Store