Before we start
In this article, we will be explaining in detail on how to find and remove unnecessary duplicates in apps such as Dropbox, Google Drive and OneDrive so that you can free up some space in your cloud storages.
If you would rather save time instead of doing it the manual way all by yourself, we would suggest that you use the Duplicate File Finder app. This is a sophisticated remover tool that is designed to help you locate, remove and even organize your duplicate files. If you are looking for a software solution that will get rid of numerous duplicates on your Mac and save you a bunch of time, feel free to give the Duplicate File Finder a try at no cost at all.



If you've been using your Mac for some time now, there is a high chance that you have accumulated duplicates even without knowing it. Fortunately, with so many software solutions available, you won't need to spend a lot of time individually going through them to delete duplicates. In this article, we will show you the two most common ways to remove duplicates from your Mac once and for all.
Contents
1. How to manually remove duplicate files
2. How to use Duplicate File Finder to remove duplicates
3. How to use Duplicate File Finder's Autoselect feature to remove duplicates
4. How to use Duplicate File Finder's Select Duplicates in Folder feature to remove in bulk
How to Manually Remove Duplicate Files
While we do not recommend manually deleting duplicate files, as we believe it is time-consuming and unreliable, you can still use a feature called Smart Folders in Finder to sort your files into different categories.
To begin doing that, simply follow the process below:
Open Finder on your Mac.
Head to the Apple's menu → click on
→ select the feature.
A new window will appear; Simply click on the
icon in the top right corner and set the parameters to your needs – such as the file type, date and others.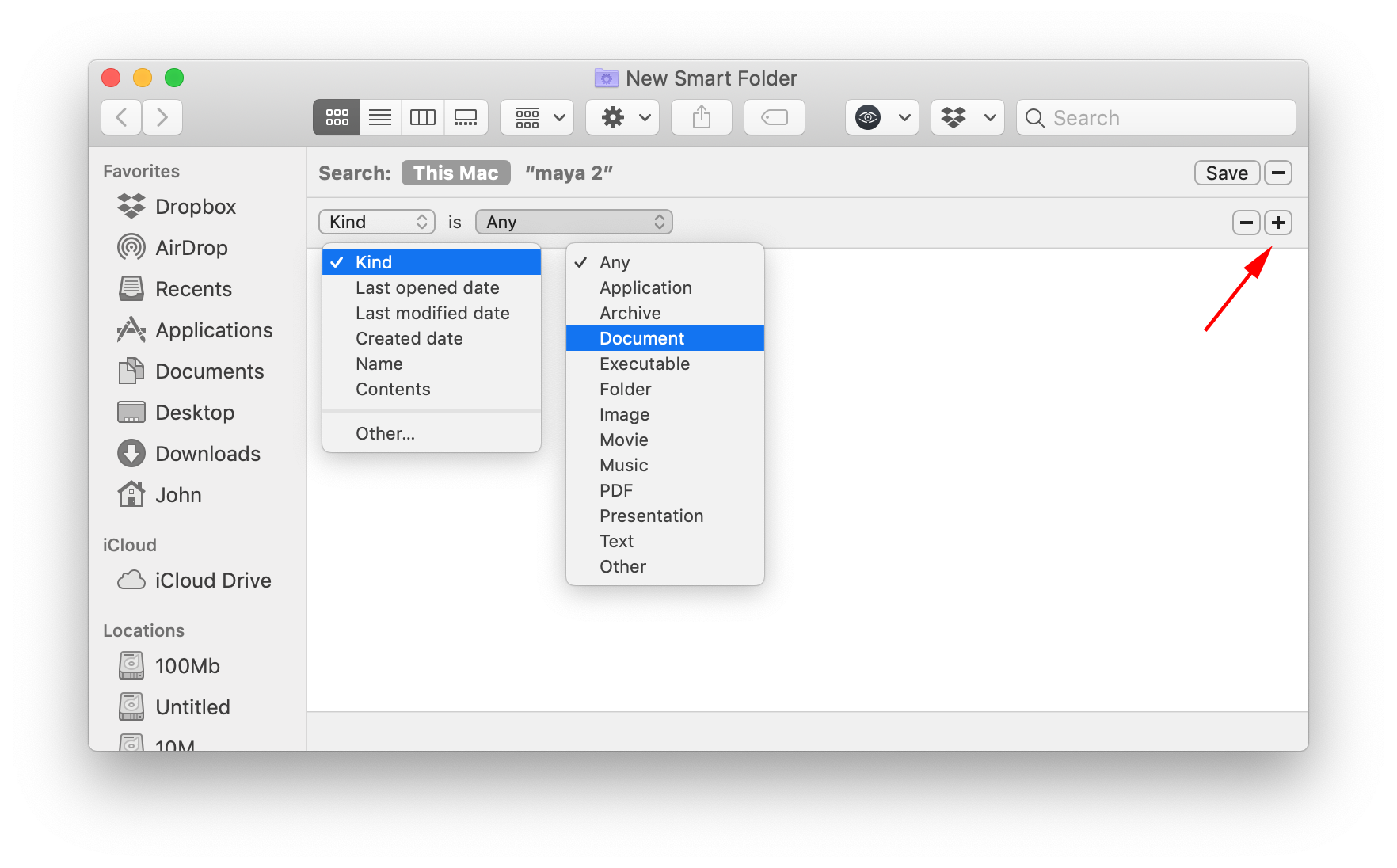 If you need more advanced filtering, click on Other in order to find even more parameters. In the example below, we will show you how it works with picture formats, such as jpeg, png, gif and others.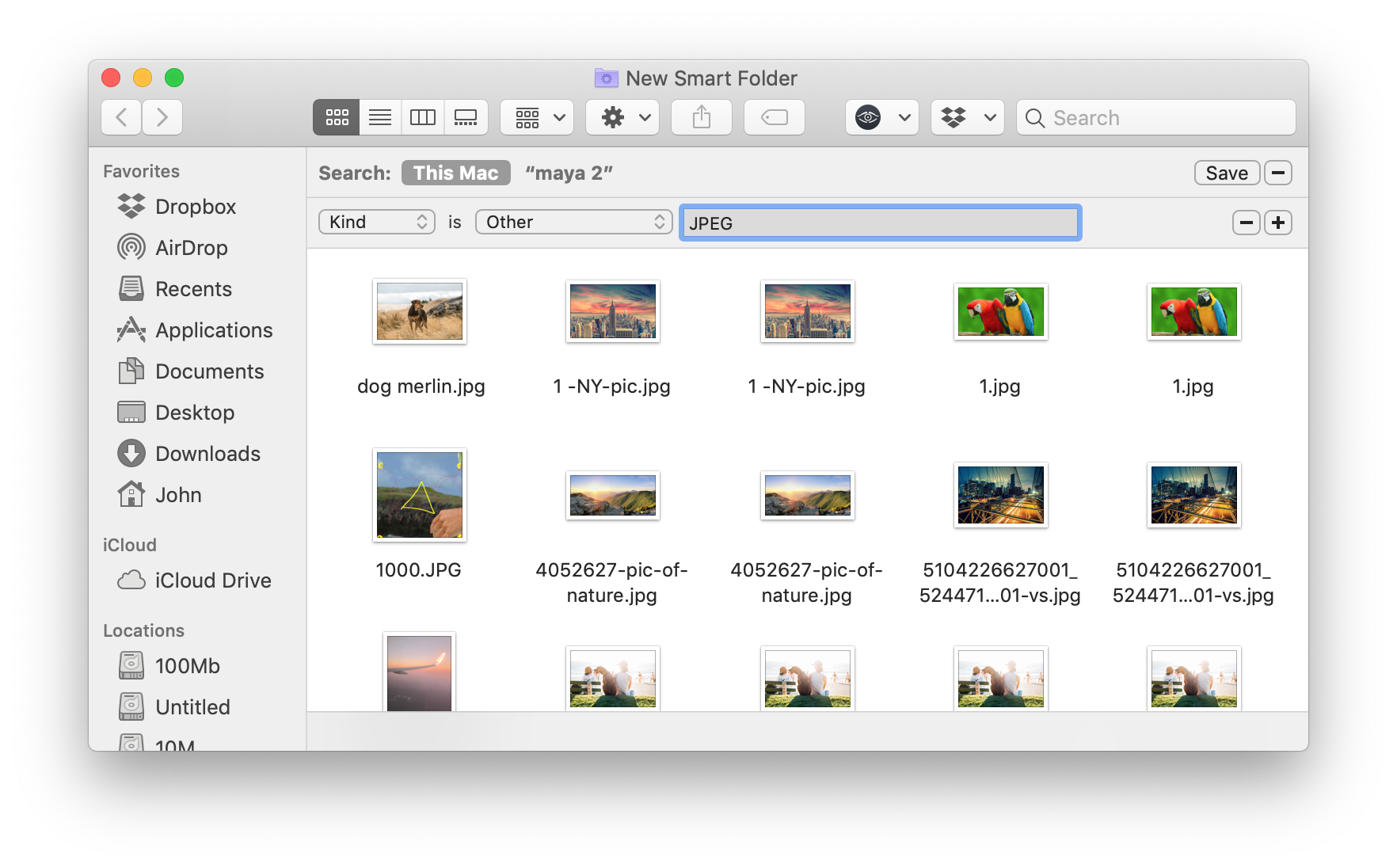 This should ease your efforts, but as you can see, it still takes a lot of time to individually go through packs of duplicates. We would suggest that you try the second method, where you can rely on sophisticated software to handle this search for you.

How to Use Duplicate File Finder to Remove Duplicates
A much more effective and time-saving solution would be to use the Duplicate File Finder software. You can rely on the program's complex search algorithm that will automatically identify all of your duplicate apps, photos, videos, soundtracks and other common types of files.
Launch the app in order to find duplicate files and choose the folder or drive that you wish to have scanned.

Once scanned, you will see the different categories in the top menu. Simply go through them to see all of the duplicate files.

Once you have found and selected all of the duplicates that you want to delete, click on
.

Confirm the deletion of your files and voila, you are done! Rest assured, those duplicates are gone forever.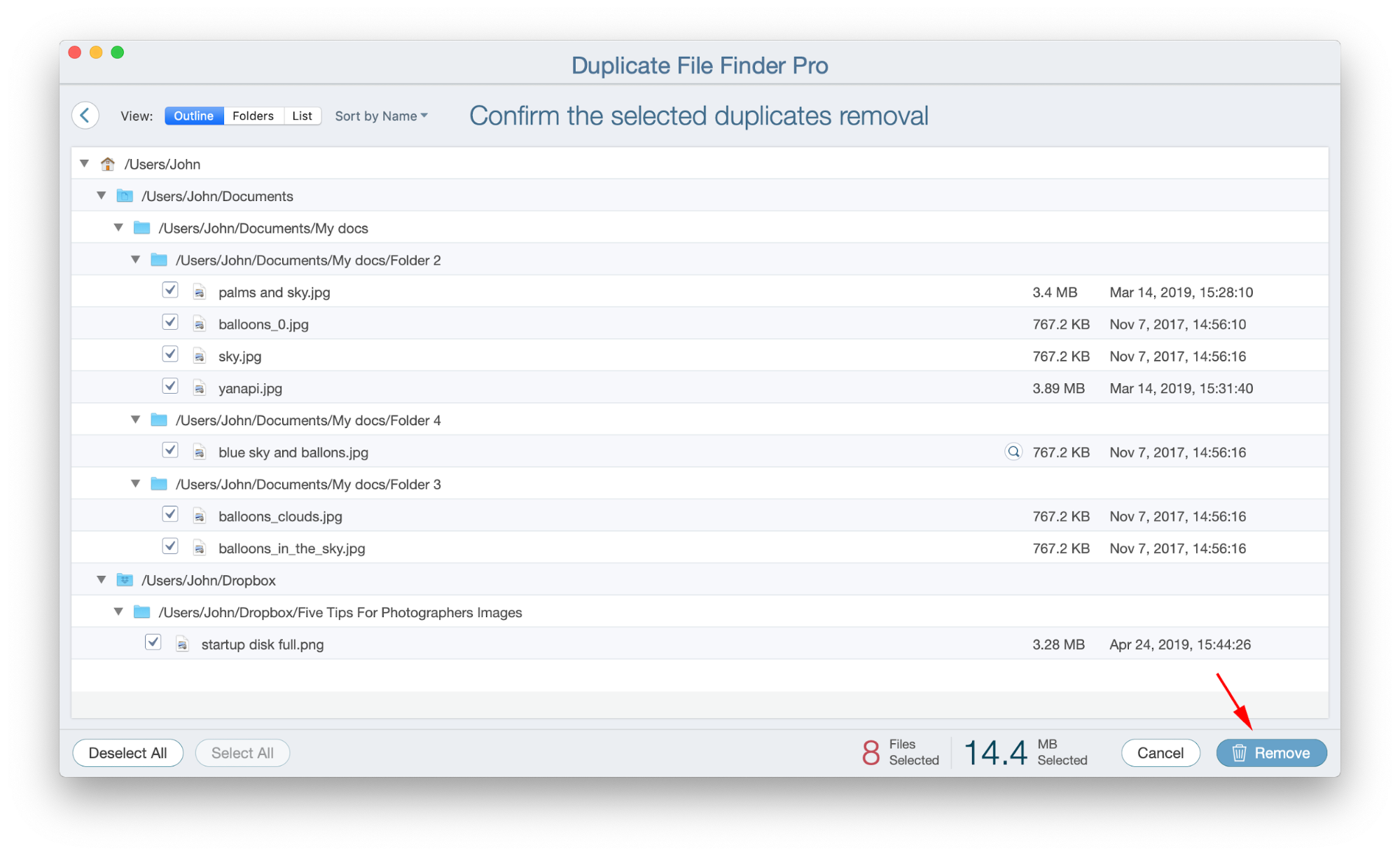 While this is a great standard way to remove duplicates, the Duplicate Finder app has other effective methods of both organizing and removing your duplicates – the Autoselect and Select Duplicates in Folder features.
The Autoselect feature is an algorithm that will automatically detect duplicate files for you, meaning you won't need to go through the duplicate files and decide which ones you want to keep or delete. We will elaborate on it below to show you how it can potentially save a lot of time in the long run.
How to use Duplicate File Finder's Autoselect feature to remove duplicates
The Autoselect feature is designed to save time by using a sophisticated algorithm that automatically marks duplicates for deletion based on settings that you can modify. Simply follow the instructions below to see how it can help you accomplish that in just a few steps:
Launch Duplicate File Finder and scan through your directory or specific folders for duplicates.
Once scanned, simply go to the category that you want to apply the Autoselect feature. Proceed by clicking on the
button, and all of your duplicates will be autoselected.

If you don't agree with the algorithm on certain duplicates being marked for deletion, you can go over them manually and unmark them or adjust the Auto Select preference settings to match your needs.

Once that is done, simply click on
to review files that are pending removal and then hit .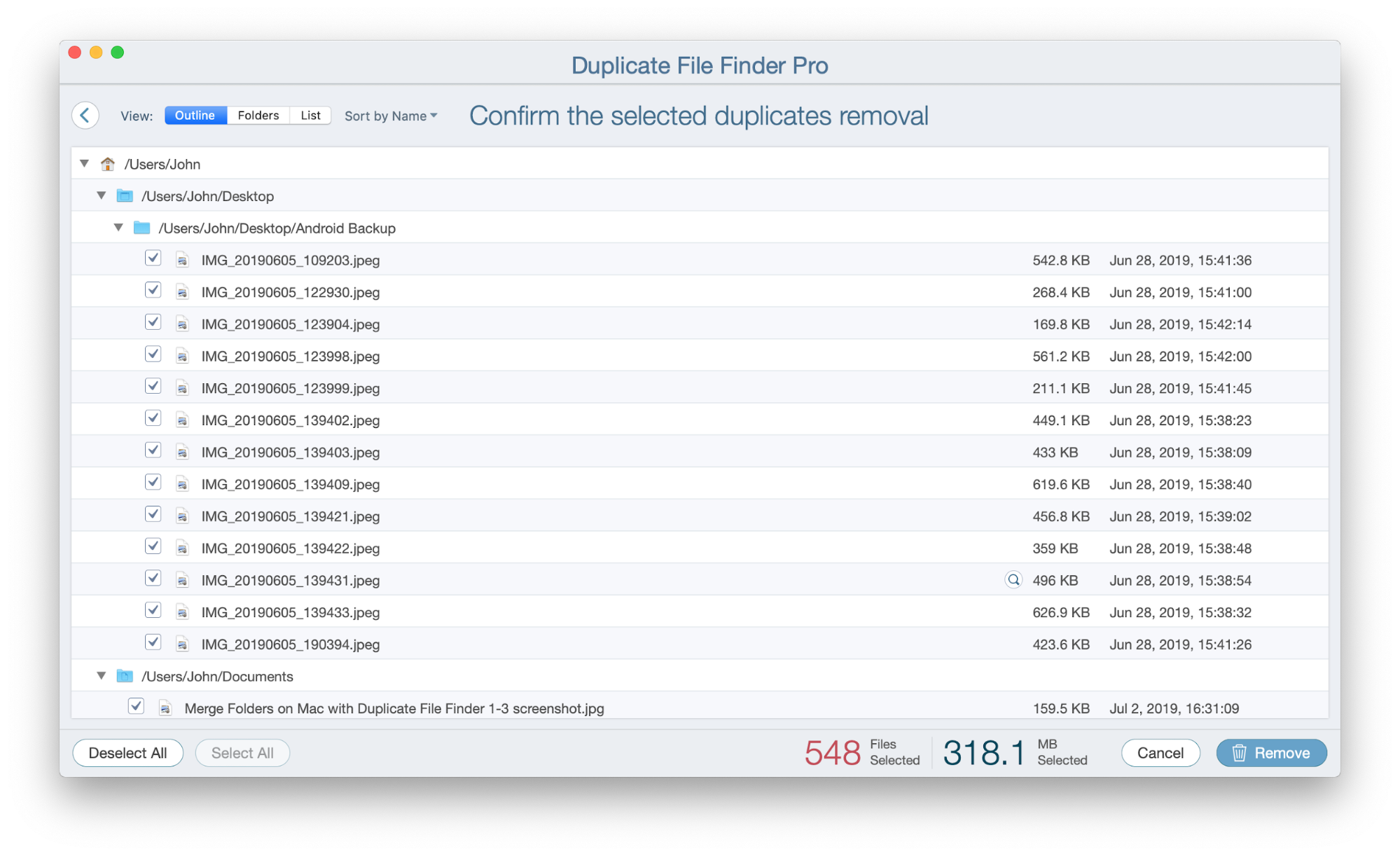 As you can see from the method above, it can be highly productive to use the Auto Select feature to clear out your duplicates.
How to use Duplicate File Finder's Select Duplicates in Folder feature to remove in bulk
Select Duplicates in Folder is a feature that allows you to see a comprehensive summary of your duplicate statistics with an exact number of both unique and duplicate files. It also gives you the ability to easily select folders, along with their contents, for removal. Follow the steps below to see how it can help you:
Launch Duplicate File Finder and start the scan.
Click on
, located in the top right corner.

You can go through the folders and files that you want to delete and tick the checkboxes. On the other hand, if you want to keep them, mark them with a star.

Click on
, review the files, and then finalize the deletion by clicking on .
Conclusion
As you can see, in comparison to the manual method, using an efficient duplicate file remover by Duplicate File Finder is a far more reliable solution. A sophistical solution provides more options of solving the same problem, and ensures that all the duplicates on your Mac will be found and removed.
If you were to do it by yourself, there is no guarantee that your directory was comprehensively searched. Moreover, doing it on your own will take hours, if not days, depending on the number of duplicate files that you have on your Mac.
---