We are excited to announce that App Cleaner & Uninstaller has won the prestigious Red Dot Award 2023 in the Design & Communication category. The international jury recognized our app amidst a sea of competitors from all over the world.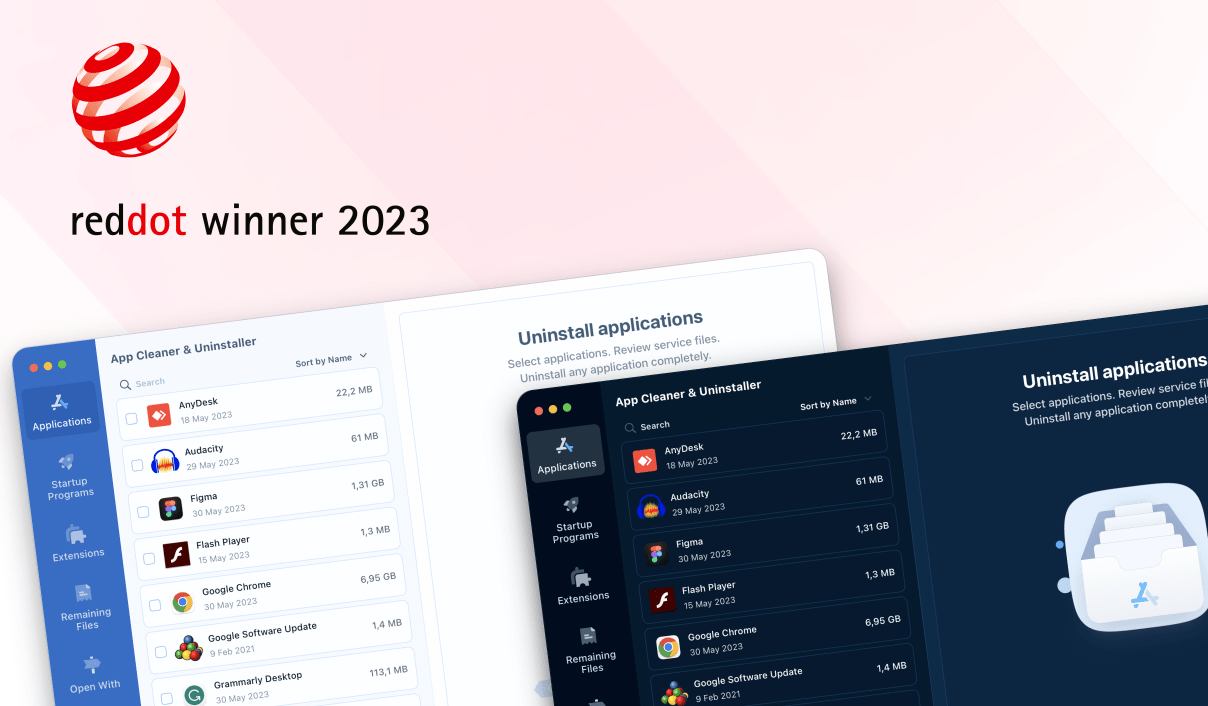 About Red Dot Award
Red Dot was founded in 1955 by the Design Zentrum Nordrhein Westfalen, a German design institution. The winners receive the Red Dot label, which is a mark of quality and distinction for good design.
The award has three disciplines:
product design for market-ready products manufactured industrially;
communication design for brands and communication projects;
design concepts for prototypes and ready-to-launch products.
The award is open to designers, companies, and agencies from all over the world. The entries are evaluated by an international jury of experts according to criteria such as innovation, functionality, quality, aesthetics, and sustainability.
---
A few words from Nektony's team
"The Red Dot Jury appreciated our app's design and functionality and awarded us with the Red Dot Award for Design & Communication in the Apps category. We are very proud of this achievement, and we would like to thank our customers for their support and feedback.
We hope you enjoy using App Cleaner & Uninstaller as much as we enjoyed creating it. Thank you for choosing our app!"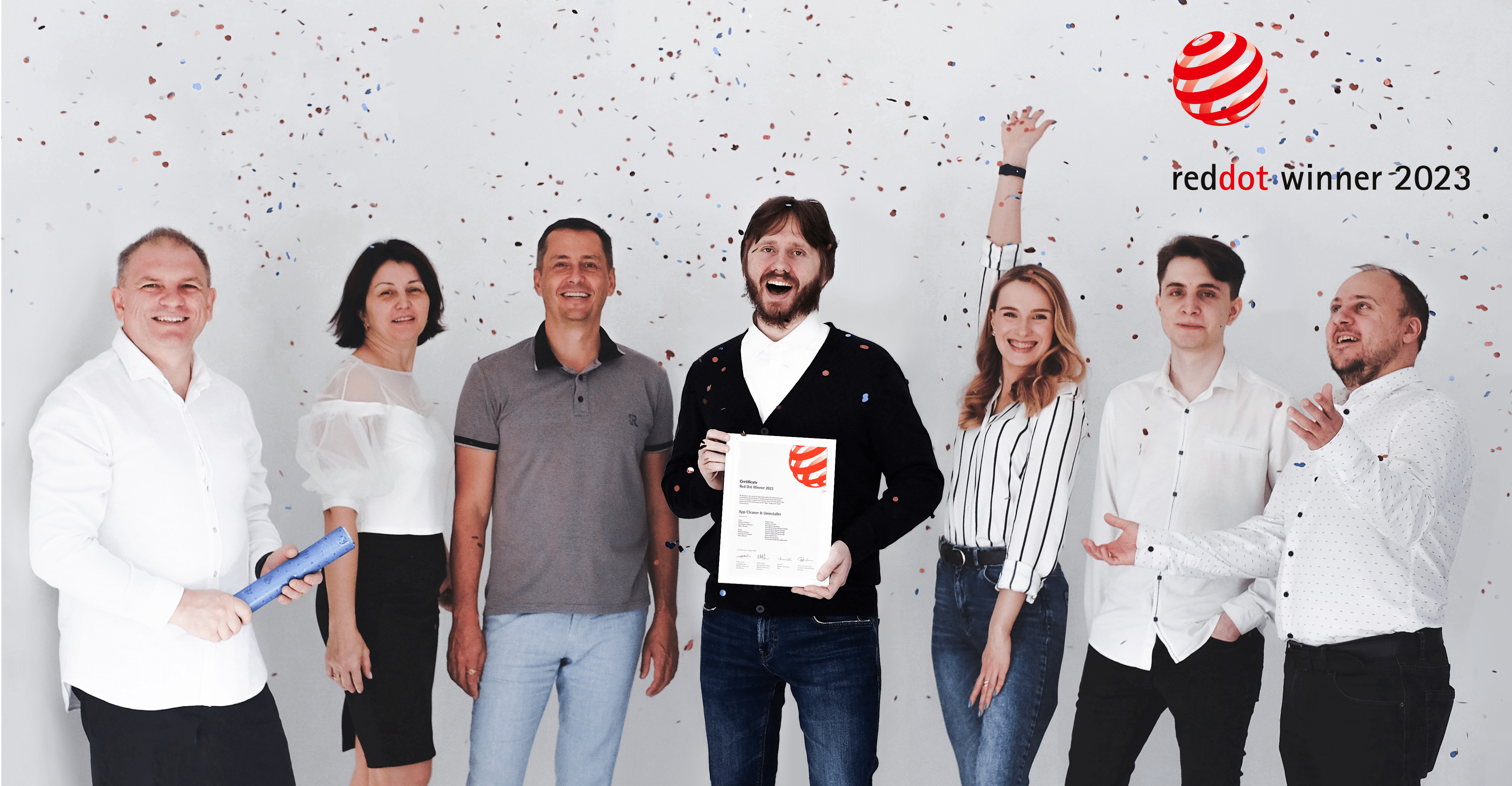 ---
What makes App Cleaner & Uninstaller so special?
If you are wondering how App Cleaner & Uninstaller won the Red Dot Design Award 2023, just take a look at its interface.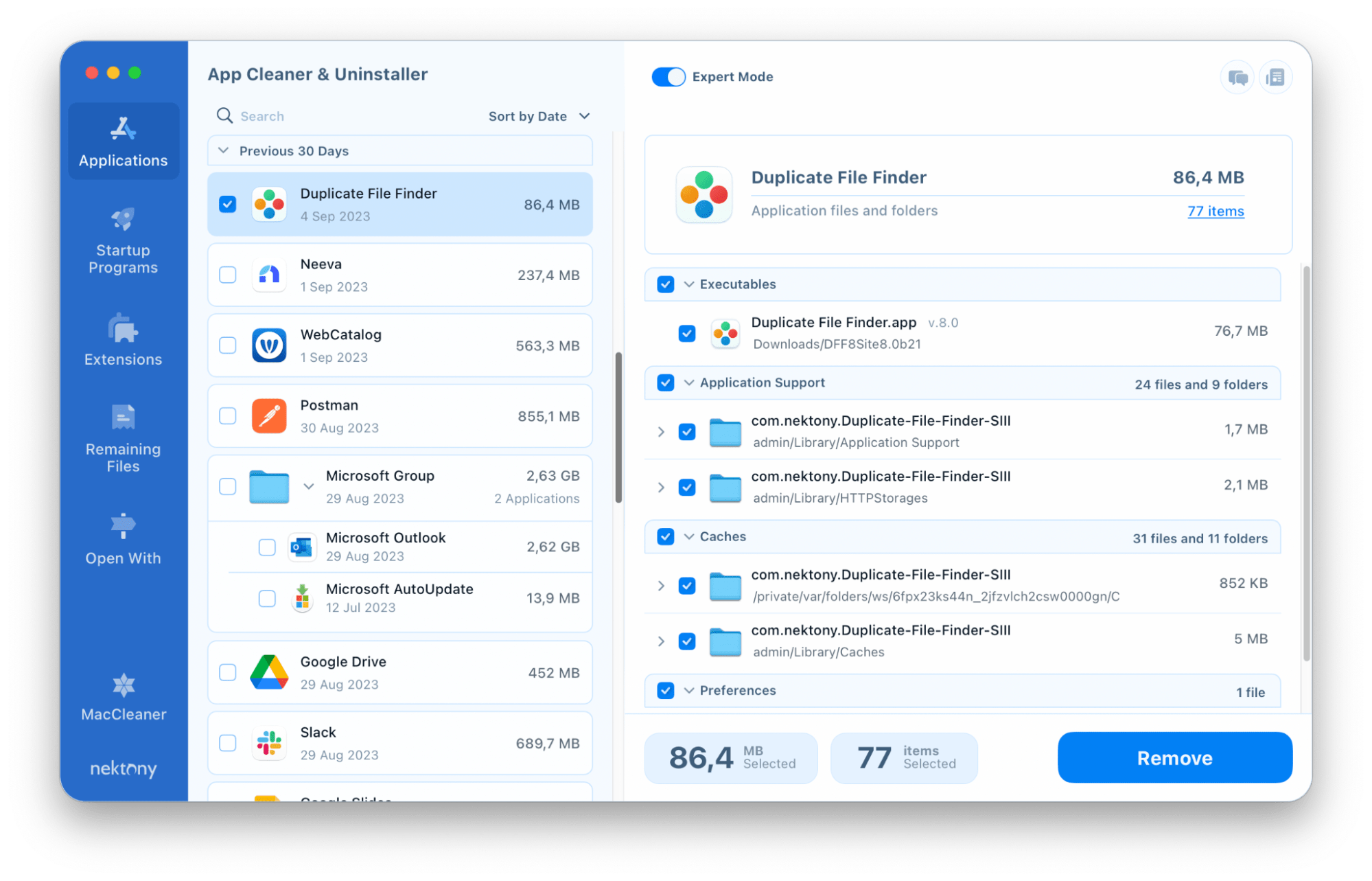 App Cleaner & Uninstaller was launched in 2015, and Nektony is one of the first companies to develop a tool that allows users to remove all the leftovers of deleted apps. The application allows you to keep your Mac clean and organized by removing unwanted apps and their associated files. It also helps you manage extensions, plugins, widgets, and other system components.
App Cleaner & Uninstaller has a simple and elegant design that makes it easy to use and understand. You can see all the information you need at a glance, such as the size of each app and its leftovers, the number of extensions, and the amount of disk space you can save. You can also switch between different views and sorting options to find what you are looking for quickly and efficiently.
App Cleaner & Uninstaller is not only a great app for Mac users but also a great example of how design can enhance user experience and satisfaction. If you want to try App Cleaner & Uninstaller for yourself, you can download its free trial.