Most applications store different service information on your hard drive. Such files are not temporary and could stay on your hard drive even though the app was deleted from Applications folder.
Some applications create and write their temporary files in different folders, violating Apple requirements on the organization of temporary and service files. In this case, these files can be found by App Cleaner & Uninstaller and displayed as Remains too. Although in reality these files are used by applications.
Find Leftovers (Service Files)
of Already Removed Apps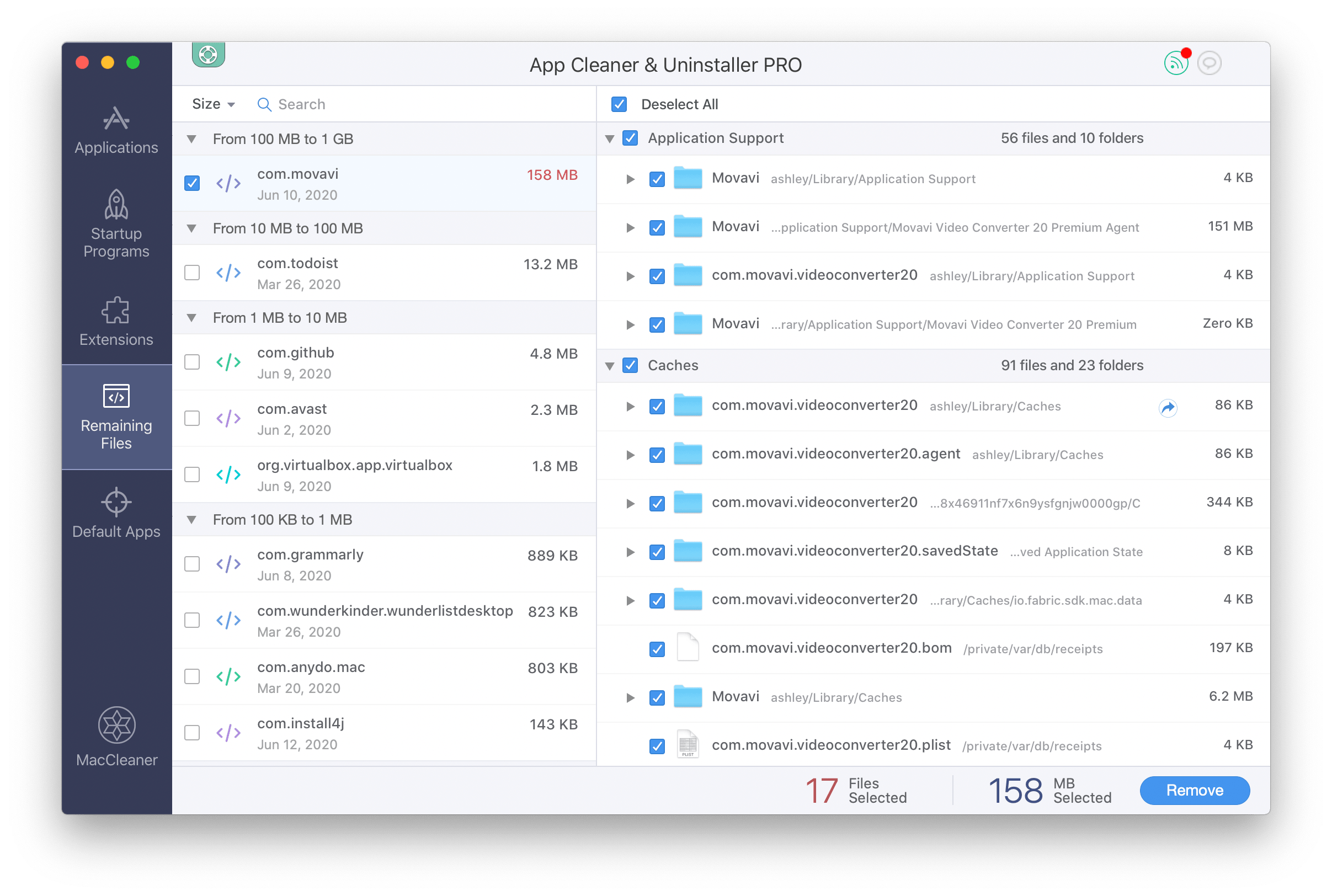 Please be careful when removing Remains, as the removal of certain files without removing the app can lead to malfunctioning.