We are excited to announce the release of Duplicate File Finder version 7.1, a powerful tool that helps you find and remove duplicate files on your Mac. This update brings some new features that make the app even more useful and convenient.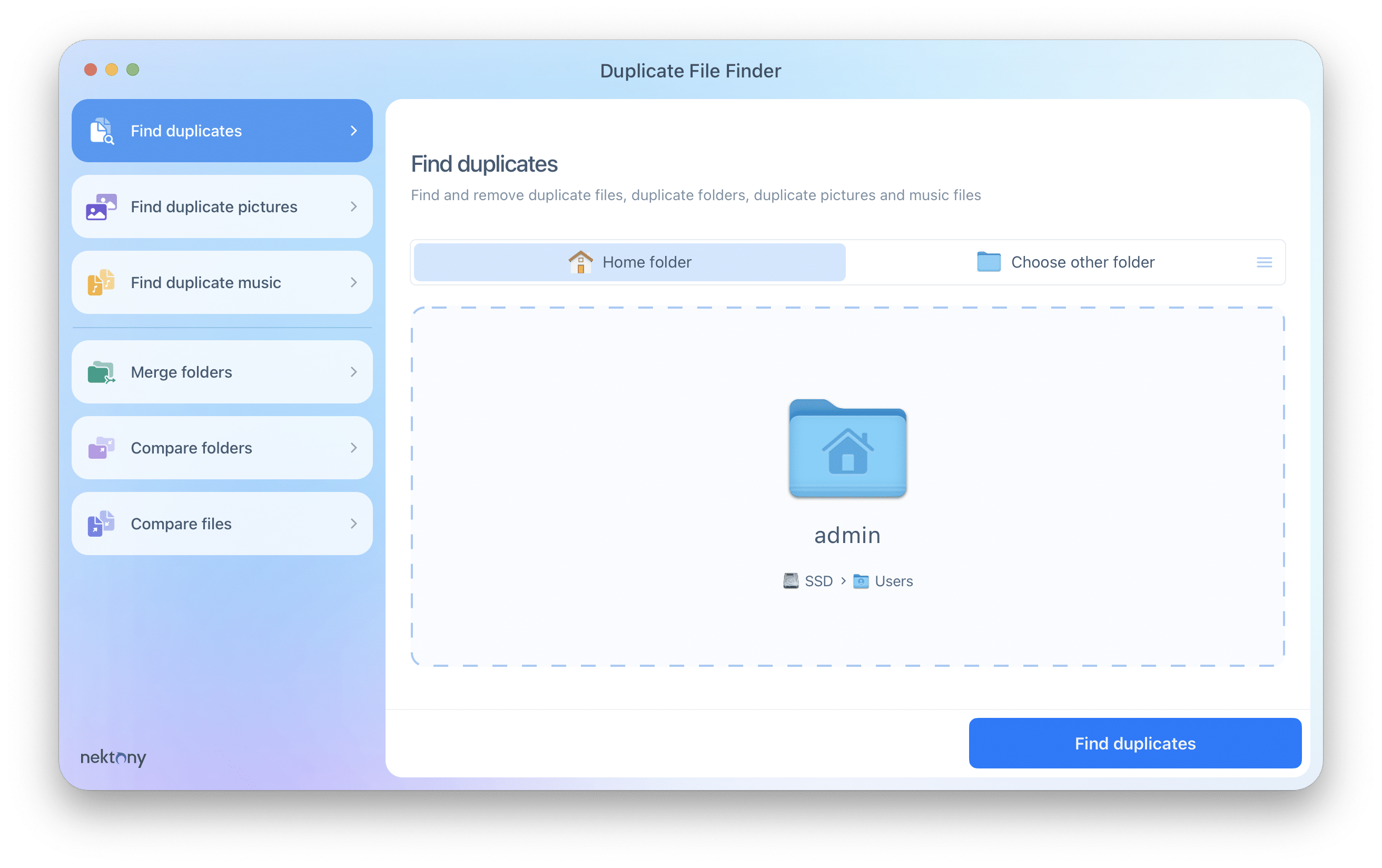 One of the new features is the ability to compare folders for duplicate content. You can select two folders and scan them for identical files. This is handy if you want to check if the folders are duplicates or they have unique files.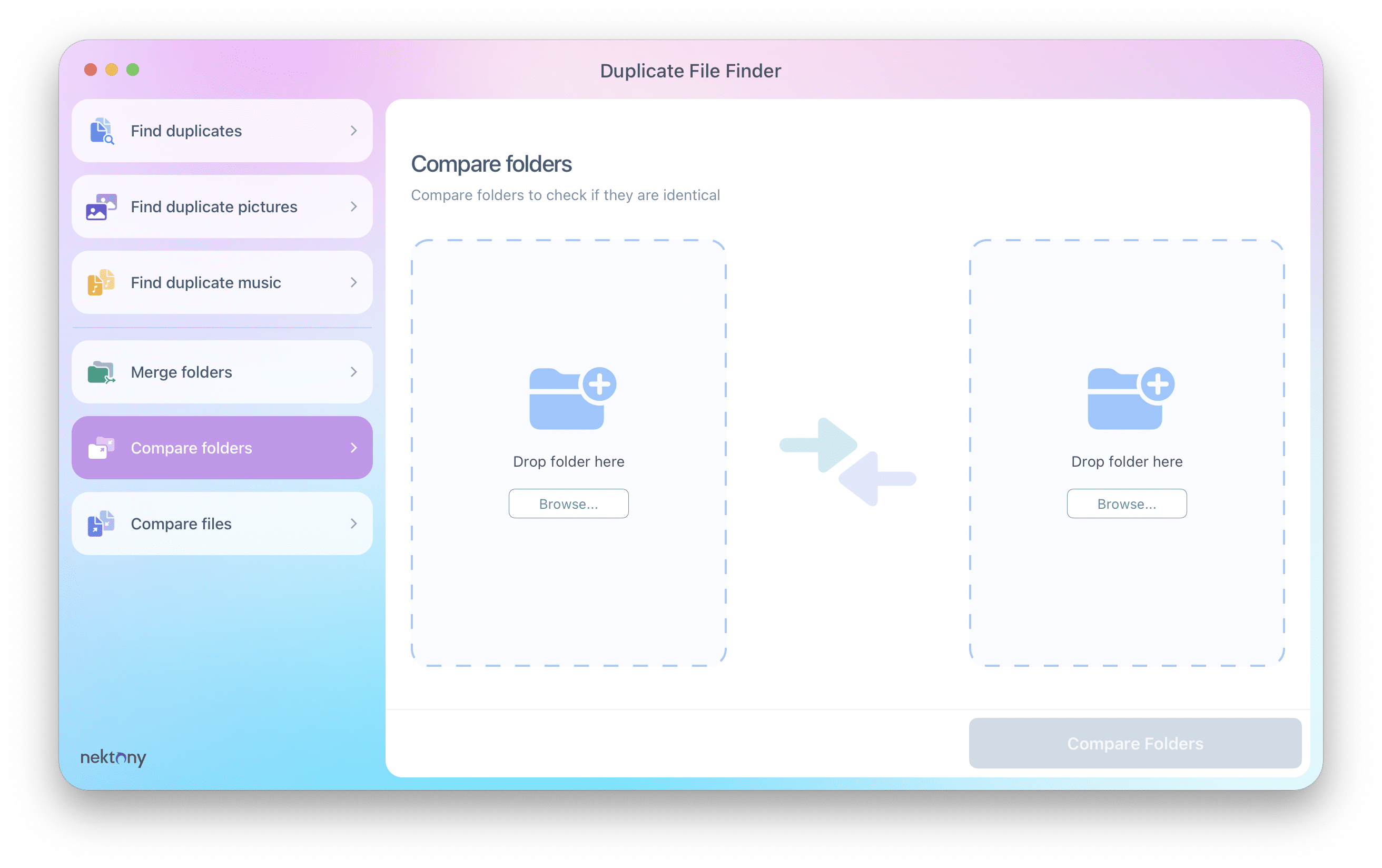 Once the application scans two folders, you can see their duplicate content, remove unneeded duplicates or merge folders to organize your files.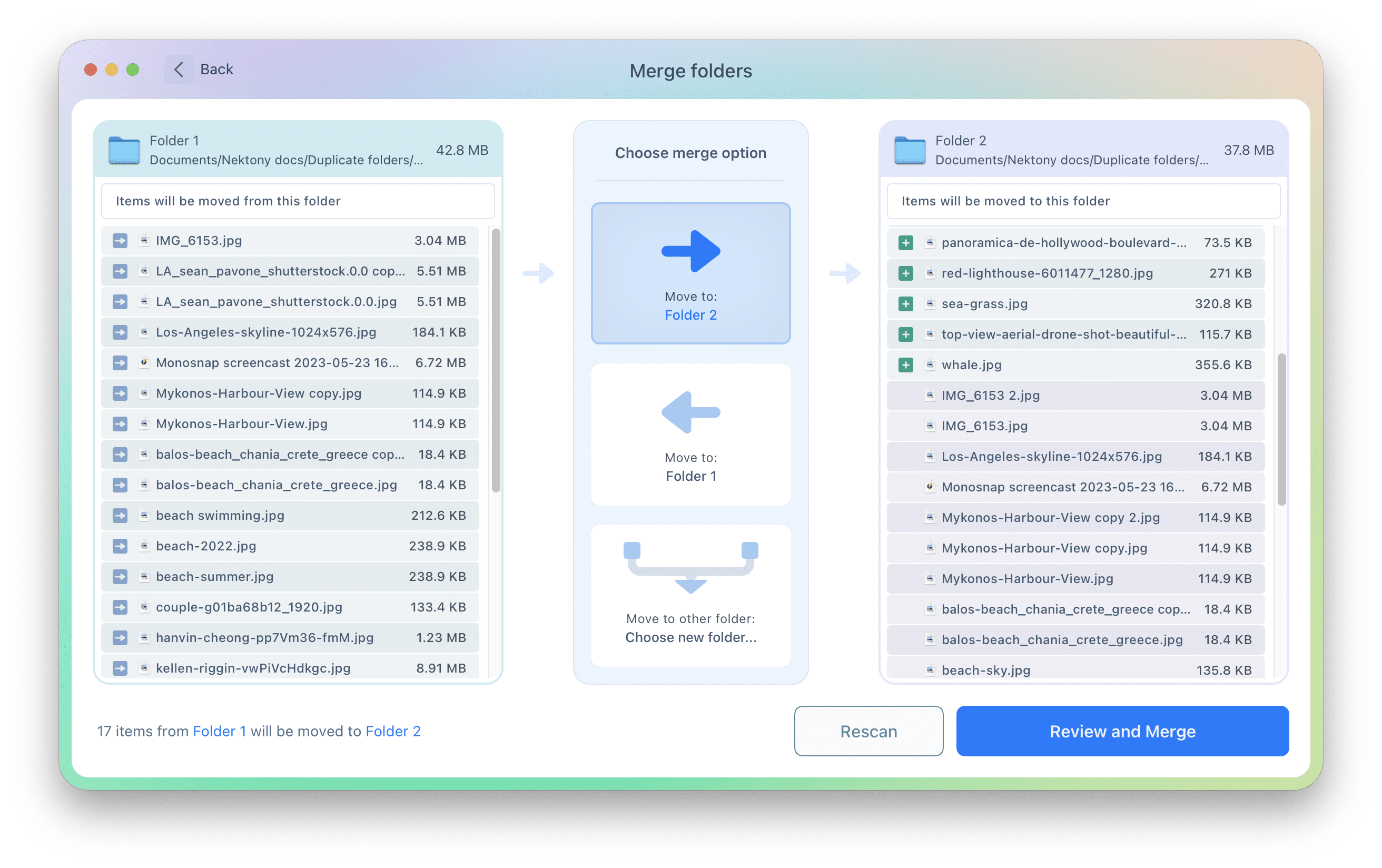 Another new feature is the ability to compare files. You can select two and check if they are exactly the same.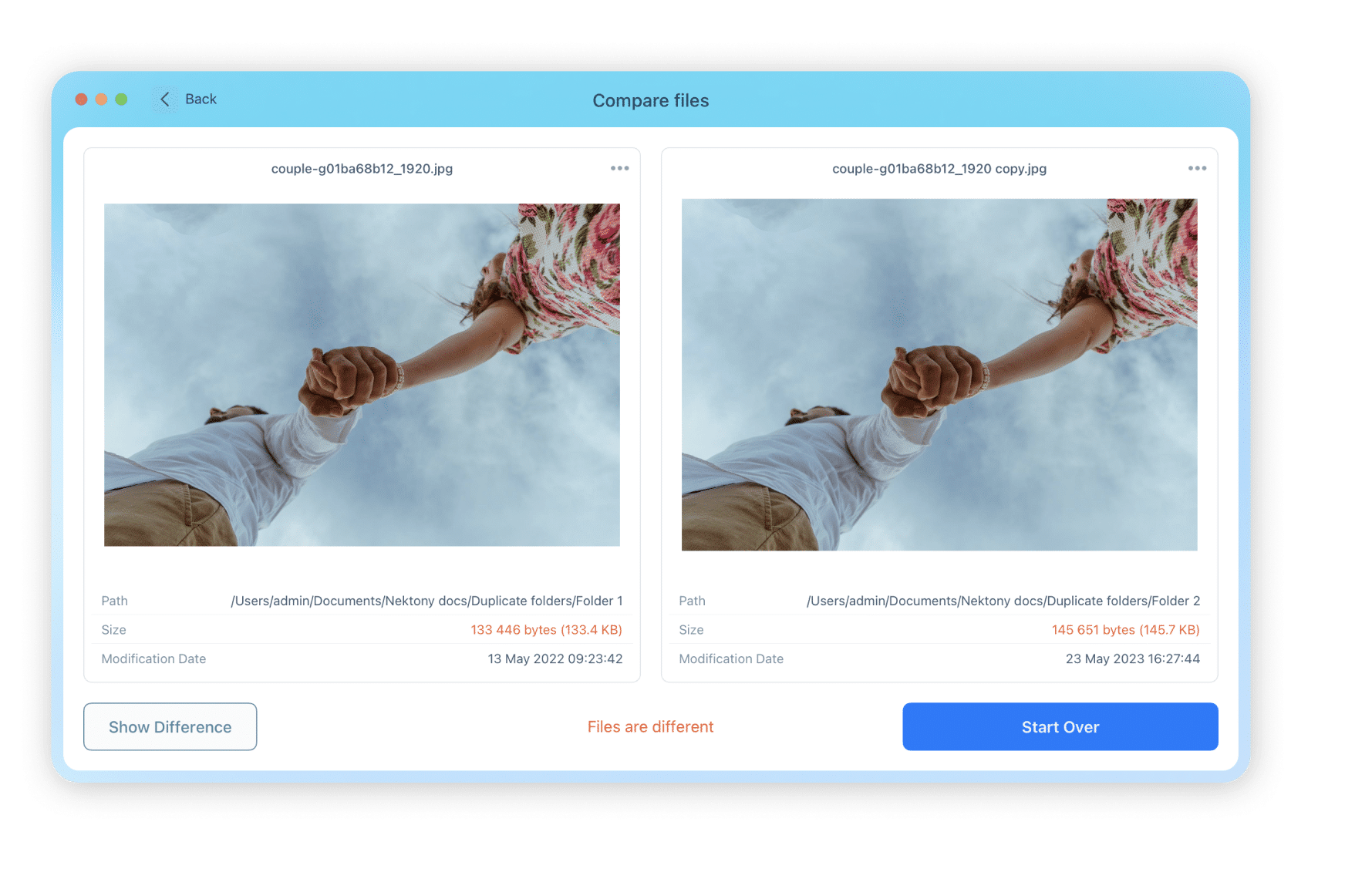 Duplicate File Finder is Apple-notarised; it is regularly updated for the latest macOS and supports M1 Macs. The application is free to find and remove duplicates. You can upgrade to the Pro mode if you need more features to organize your files. Let's see in more detail what you get with the Free and Pro modes of the app.
Free Mode Version
Detection and listing of all duplicate files and folders.
Support of any drive type. It can find duplicates in folders, hard drives, and even the network drive. Mounted cloud storage such as Dropbox and Google Drive are supported as well.
Support of hidden files. Can find and remove hidden duplicate files and folders.
Searching for duplicate and similar pictures in Photos Library.
Searching for duplicate and similar audio, including in Music Library.
Quick Look option to preview duplicates.
Option to view the duplicate files directory and quickly open them in the Finder.
Auto Select feature to quickly select or keep duplicate files in specific folders.
Capability to add any file, folder, or file extension to the Skip List.
Sorting of duplicates by different categories (type, name, count, path, and size) for fast and easy searches.
Tuning the speed of the duplicate search process by regulating the size of files that should be scanned.
Cleanup hints section, which provides useful tips for quicker and smarter removal of duplicates.
Similar Folders Tab, where you can preview similar folders – folders that contain both duplicate and similar files.
Duplicates removal history.
Comparing folders.
Comparing files.
Pro Mode Version – includes all the features of Free mode and even more:
Duplicate folders' removal – removal of not only duplicate files but copies of folders as well.
Duplicates removal in Similar folders.
The Merge Folders option. Ability to merge the content of scanned folders.
Select Duplicates in Folder option – the capability of selecting a bunch of duplicate files in particular folders.
Restoration of removed duplicates.
Deleting files from the compared folders.
Premium support.