If you frequently use iMovie you probably noticed, that the space on your startup HD runs out quickly. And today you will know why this happens and how to fix it.
The problem is that while working with iMovie you add files into the library. These files are consistent parts of your movie or trailer. That moment iMovie creates an archived copy of every file you add (video, photo, audio, etc. You can't find them on the hard drive with hands as iMovie library is realized not as a usual folder. It could be opened only by the app itself. If you click on it, the app will be launched. Here you can see how it looks like.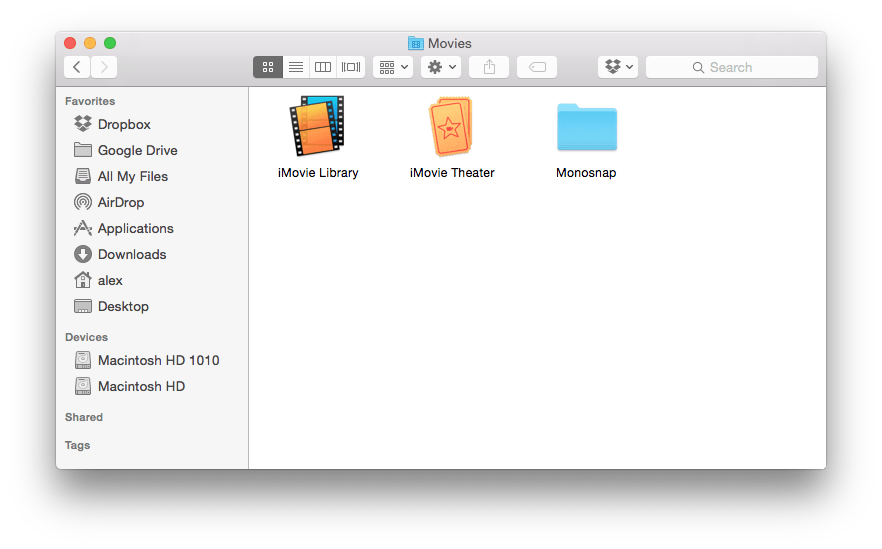 This is not a coincidence, but rather a protection in case you accidentally delete files from library, i.e. they cannot disappear and everything works properly. But there is another side of the coin: everything is doubled and takes twice more space.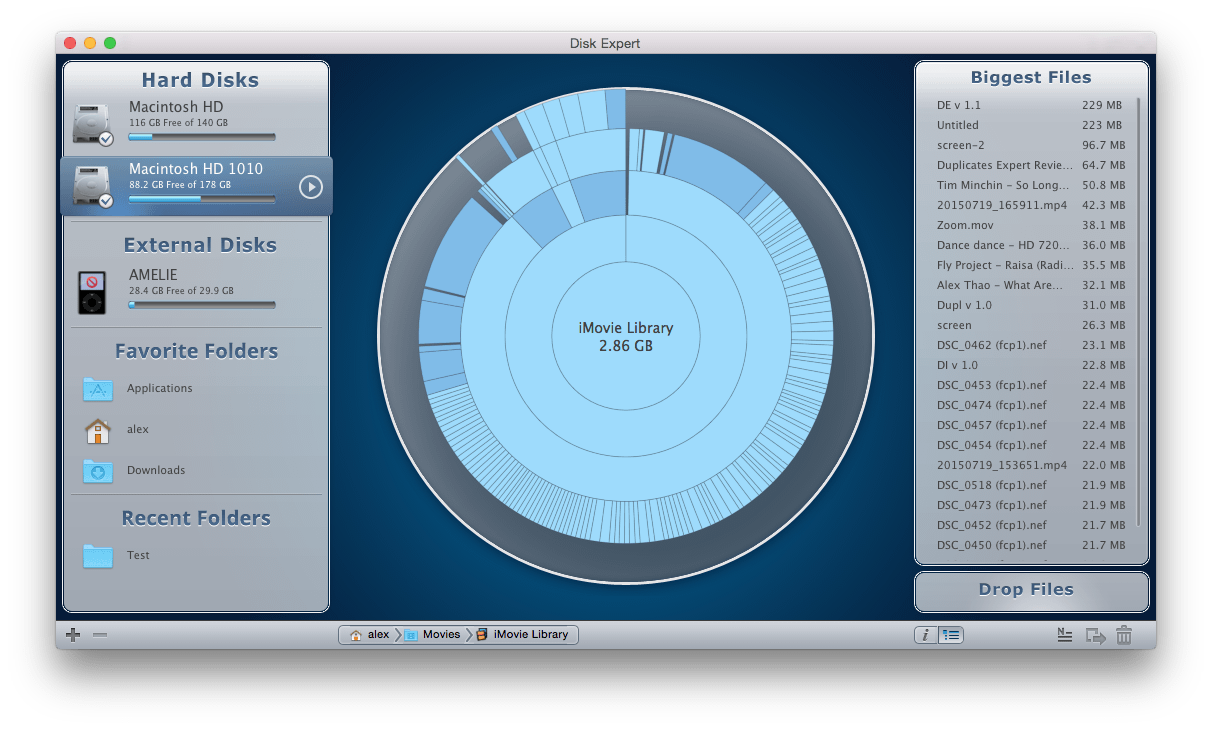 Here you can see how much space takes iMovie library of 3 small projects.
Files can be deleted directly via iMovie (selecting every redundant file and putting it into the Trash).
If you are a Disk Expert user, you can delete files right in the app as all other unwanted data.