How to delete applications caches, log items, temporary files, i.e. to reset application and start using it as the first time ever?
If you launch App Cleaner & Uninstaller and select one of the applications you may see the following image: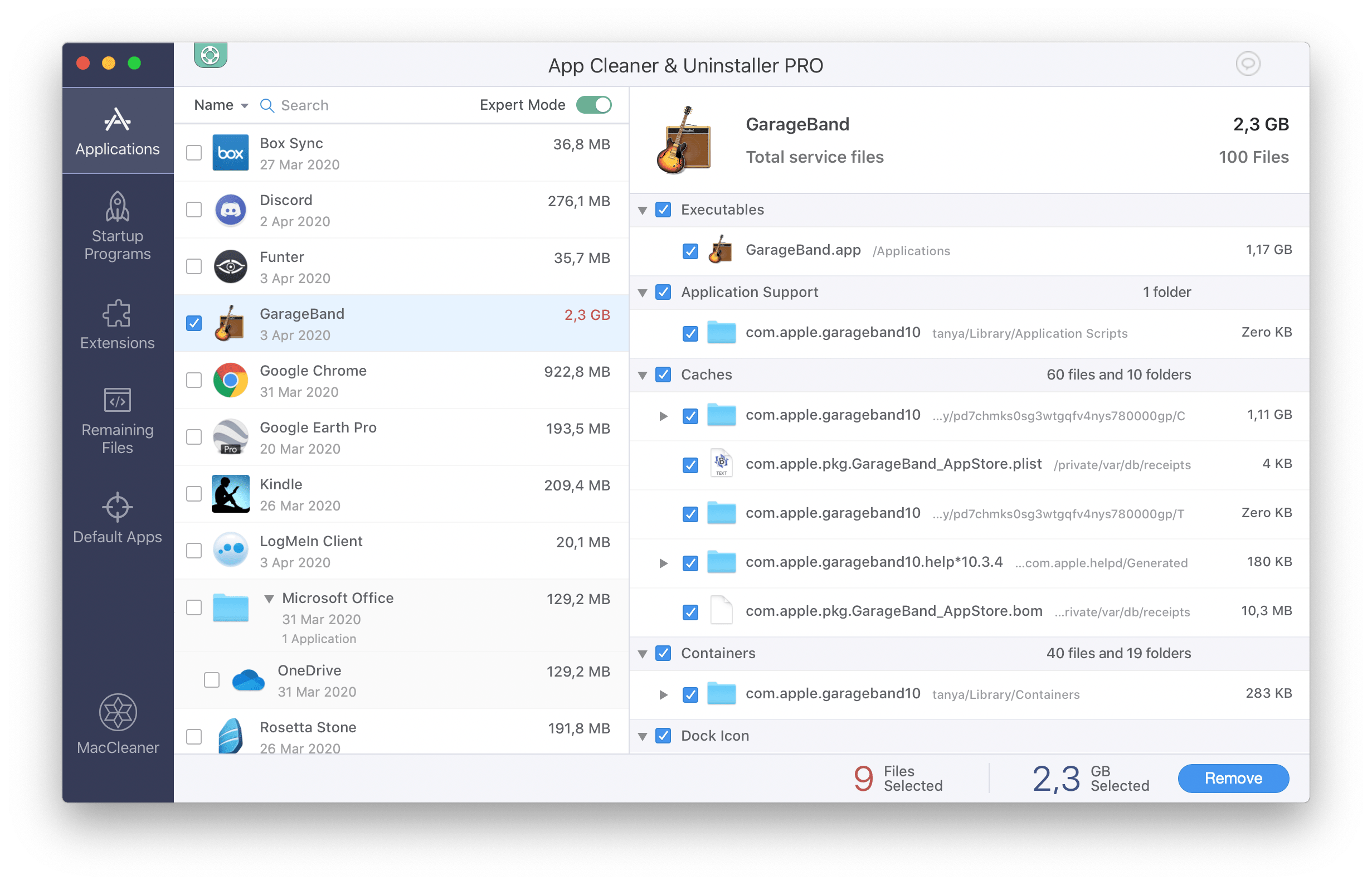 The app shows specific files in sections.
Executables – application's program files.

Note:

 Executables with the same identifier are combined to one application.
Application Support – app-specific data and support files. These are files that an application creates and manages on behalf of the user. Also can include files that contain user data.
Plugins – application components that add specific features to another application.
Shared – application service files that are shared between users of the OS X.
Library – app-specific data and support files shared between other applications.
Growl – components that support notifications by Growl notification system in the application.
Caches – cached data that can be regenerated as needed. Applications never rely on the presence of cache files.
Containers – home directories for any sandboxed applications.
Preferences – the user preferences files for the application.
Logs – log files for the console and specific system services.
Cookies – data files with web browser cookies.
Crash Reports – crash report files of the application.
Preference Panes – special application plugins dynamically loaded to System Preferences to customize application settings.
Login Items – agents, daemons and items in the System Preferences to support application start on system launch or user's log in.
Dock Icon – alias to the application in the Dock bar.
Supported Document Types – file types supported by the application.
These sections are supportive or service files that appear while the app operates. Hence, if you get rid of them, your app will be clean and you can start using it from the very beginning.
P.S. You can also use ⇧⌘A shortcut.