App Cleaner & Uninstaller is a special tool for completely uninstalling an application from macOS. Although apps could be trashed just by putting the icons into the Trash, App Cleaner allows you to uninstall apps correctly and completely. The program also finds the leftovers of previously removed apps and allows you to operate extensions installed on your Mac.
Just launch App Cleaner & Uninstaller and in several seconds you will see the statistics about your applications and service files, including a number of files, their sizes, unused apps, startup items and other important information about your disk space usage.
Apps' Service Files
When a program runs, some unnecessary files remain. These files include caches, logs, preferences, autosave files, etc. Some apps even create additional folders with their own files, which are not easy to find.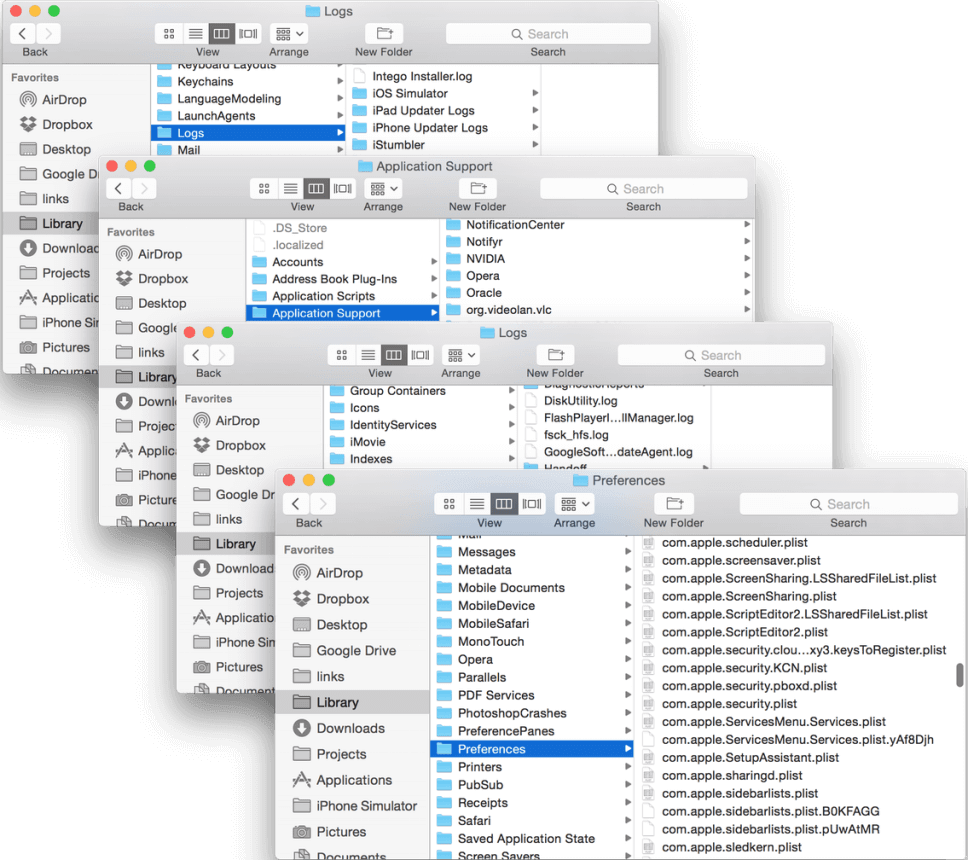 It's clear that such files can't be removed by simply putting them into the Trash. Little by little, these files fill up disk memory on your Mac, keeping unneeded data. App Cleaner & Uninstaller allows you to perform a complete cleanup of applications and remove all the cache data created when the apps run.
You can view a list of all apps with their service files in the Applications section.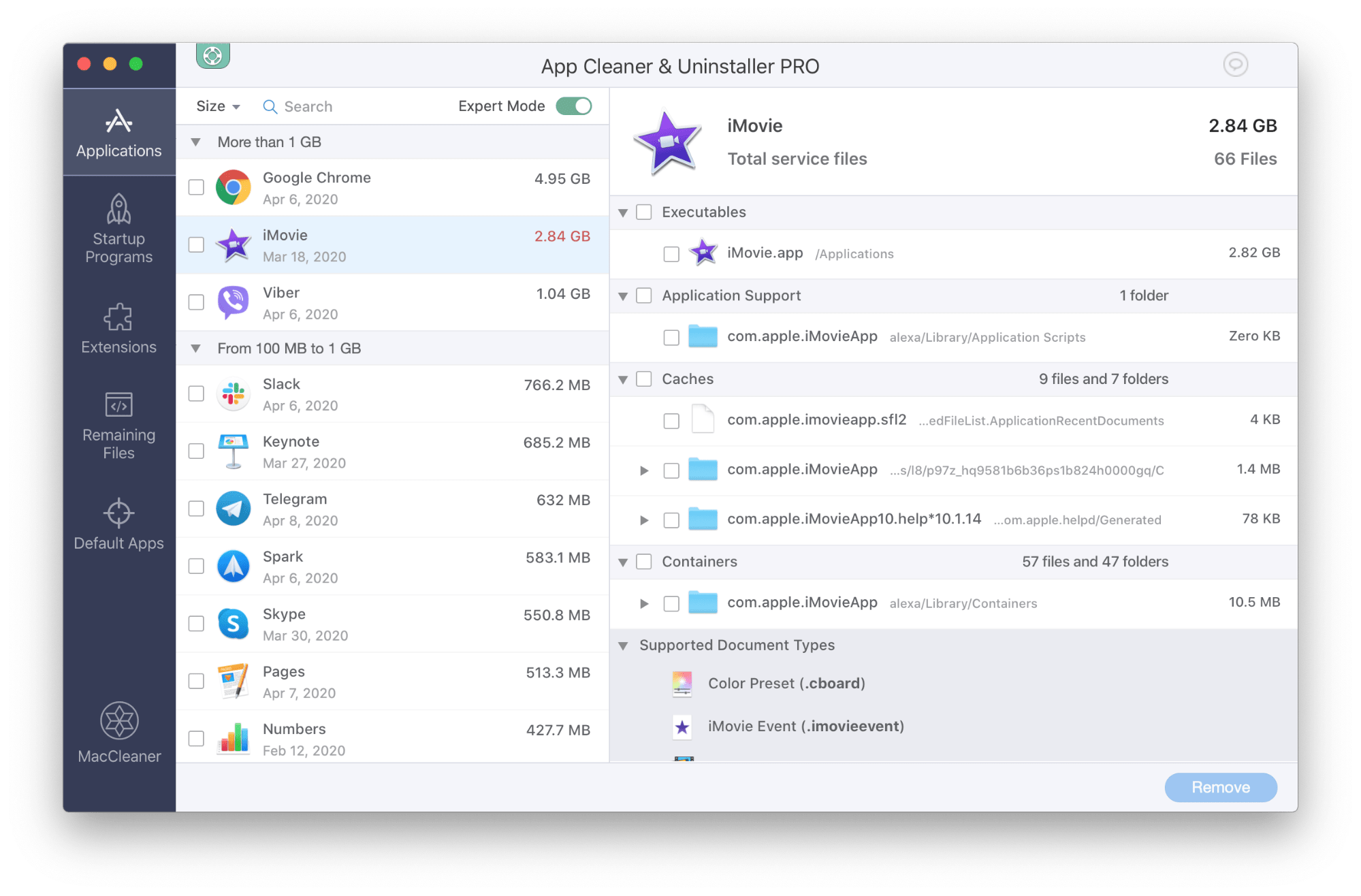 With App Cleaner & Uninstaller, you can view all of the programs installed on your Mac. When you are in the Expert mode and click on any app you will see a list of its temporary files and folders in the right column. These files should be cleared when you uninstall them. You can remove an app completely or delete only some of the files in its service folders.
Remaining Files
Moreover, some apps could have been removed earlier by a regular trashing procedure, and as a result, absolutely useless files could still be on your Mac. App Cleaner & Uninstaller finds and allows you to clear the remaining files – broken service files from already deleted applications.
View the list of service files from apps you have already removed in the Remaining Files category.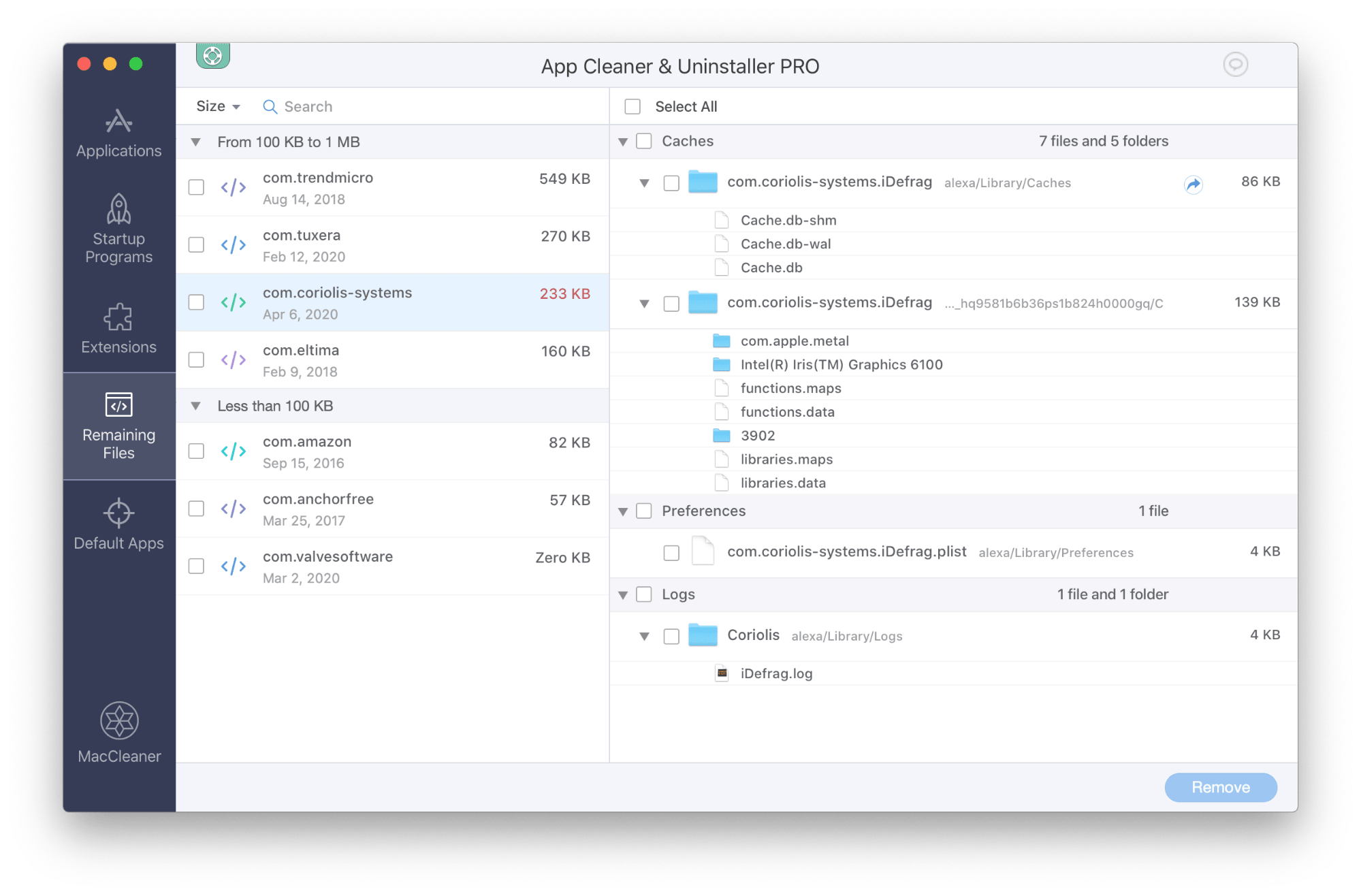 Startup Programs
Startup programs are the programs that run automatically when you boot your Mac. The problem is that when too many programs start automatically, your Mac starts to operate slowly.
App Cleaner & Uninstaller allows you to easily operate startup items, disable and enable them with one click and even remove some of them.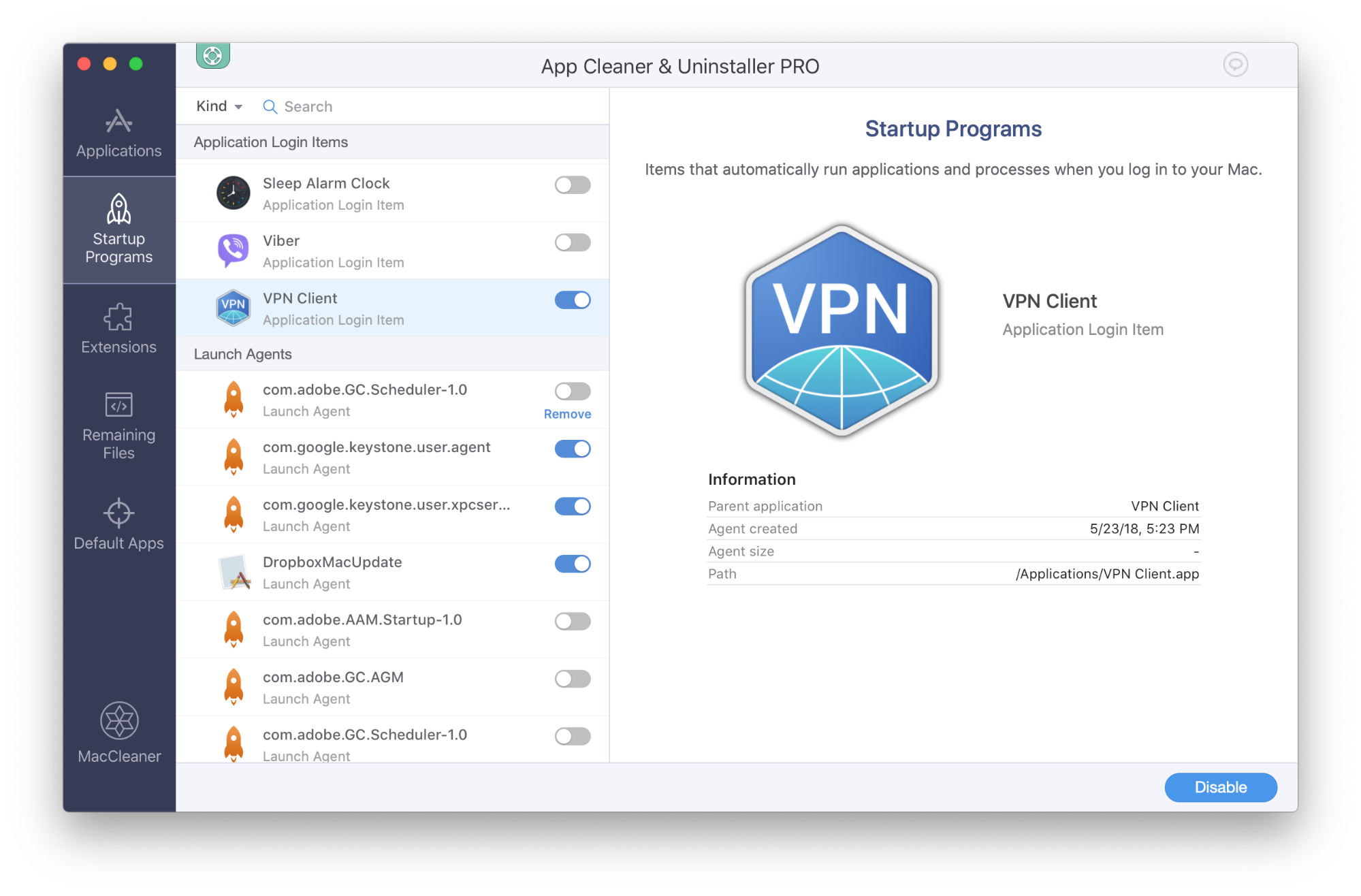 Extensions
Having too many browsers or app extensions can also slow down your Mac. Moreover, there may be some features that you don't use or plugins installed automatically that you don't even know about. App Cleaner & Uninstaller allows you to remove all these useless additions:
Installation files
Web browser extensions
Screensavers
Preference panes
Internet plugins
Widgets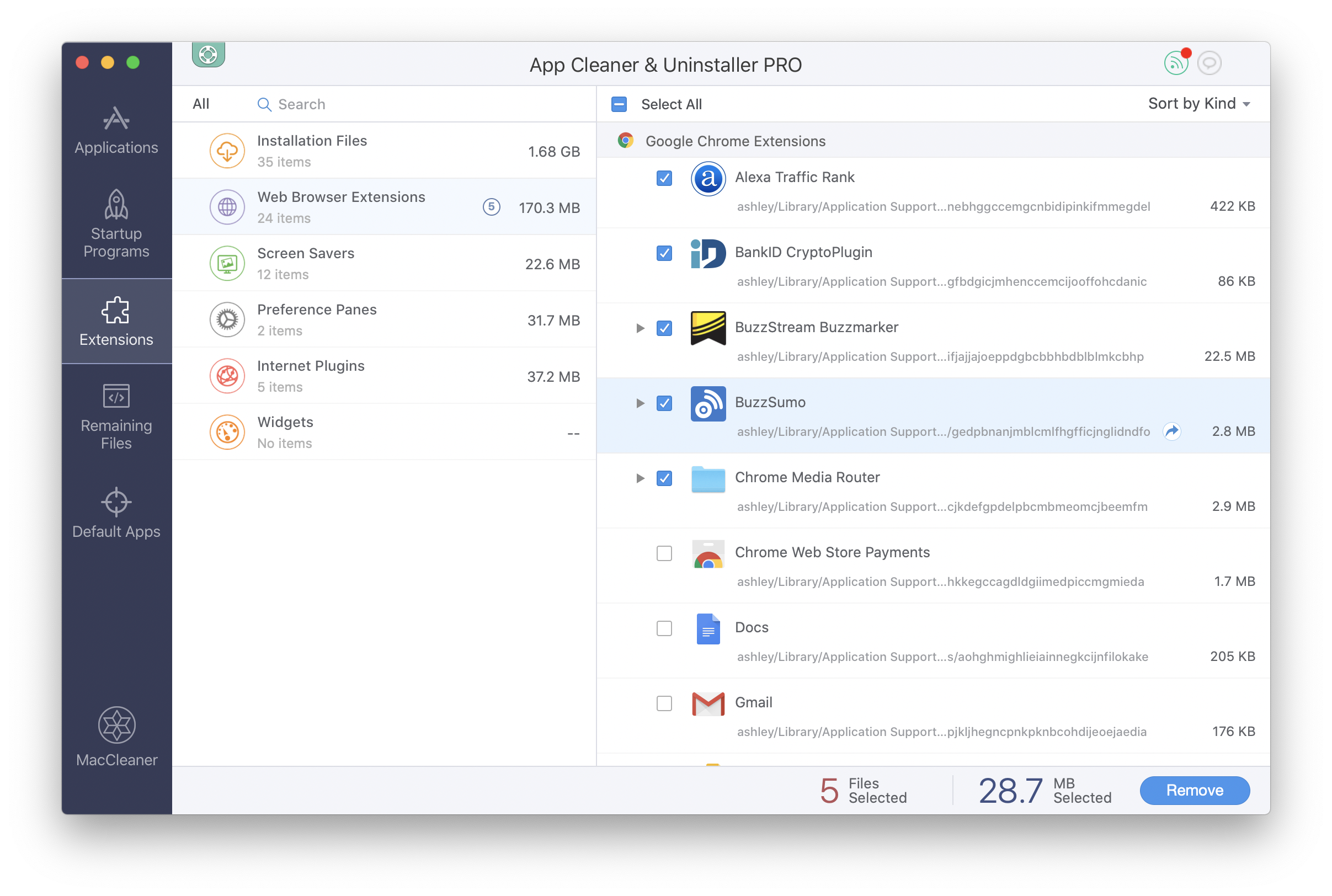 Default Apps
If you prefer to open your files with a specific application, you don't need to use the command "Open with" every time. For example, you want to open your images with Photoshop instead of the Photos app. While you can just open Photoshop and then import your image, it will be much easier to double-click on the file and automatically open it with the Photoshop app.
With App Cleaner & Uninstaller you can change the file associations with a few clicks.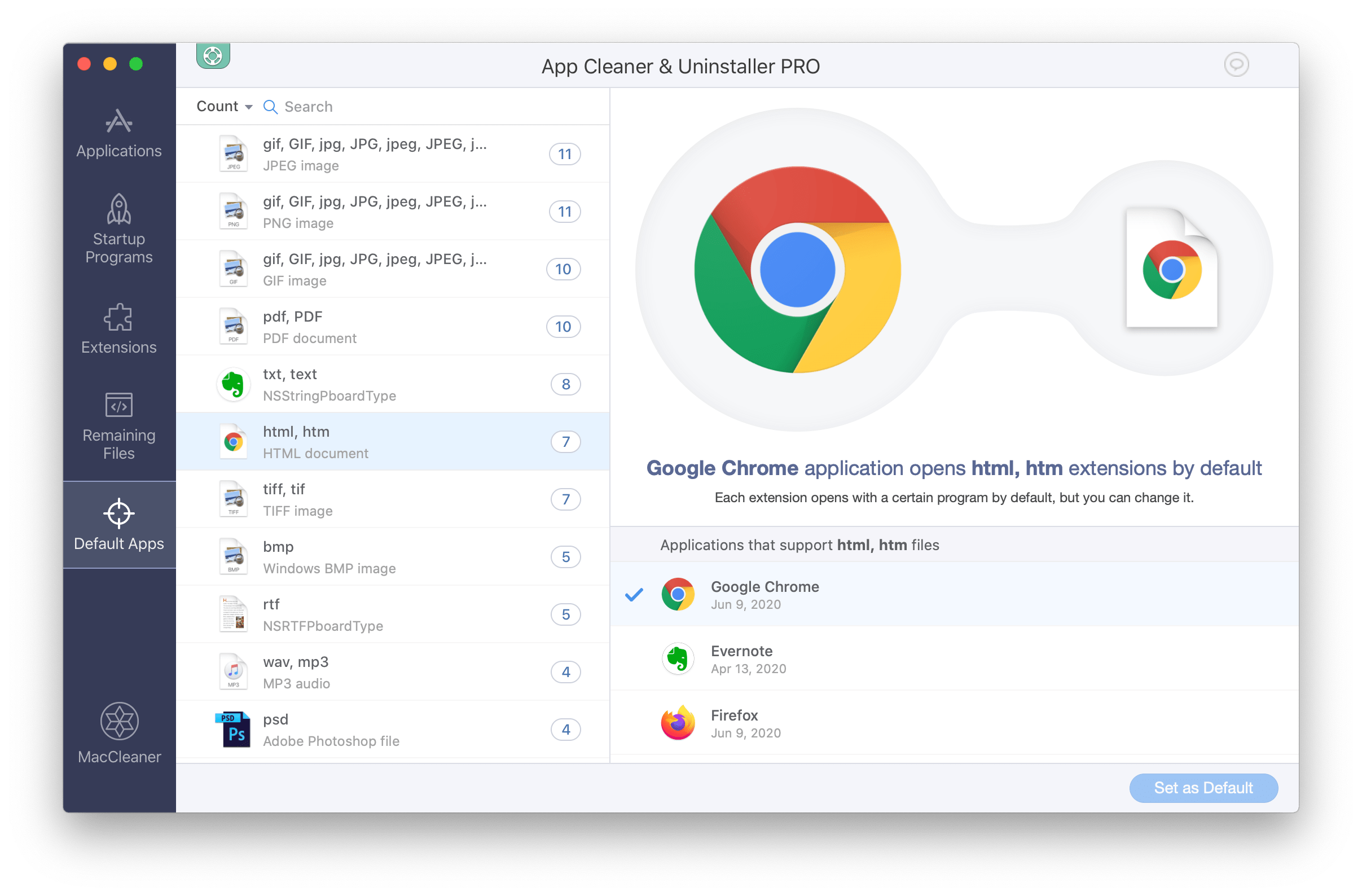 Skip List
Any of the listed items can be added to the "Skip List" so that they will not be shown in the scanned list. Make a right-click on the file and click "Add to Skip List" or go to the Preferences → Skip List tab and there add your items.