App Cleaner & Uninstaller is a special tool for completely uninstalling an application from macOS. Although apps could be trashed just by putting the icons into the Trash, App Cleaner allows you to uninstall apps correctly and completely. The program finds also the leftovers of previously removed apps and allows you to operate extensions installed on your Mac.
Just launch App Cleaner & Uninstaller and in several seconds you will see the statistics about your applications and service files, including a number of files, their sizes, unused apps, startup items and other important information about your disk space usage.
Apps' Service Files
When a program runs, some unnecessary files remain. These files include caches, logs, preferences, autosave files, etc. Some apps even create additional folders with own files, which are not easy to find.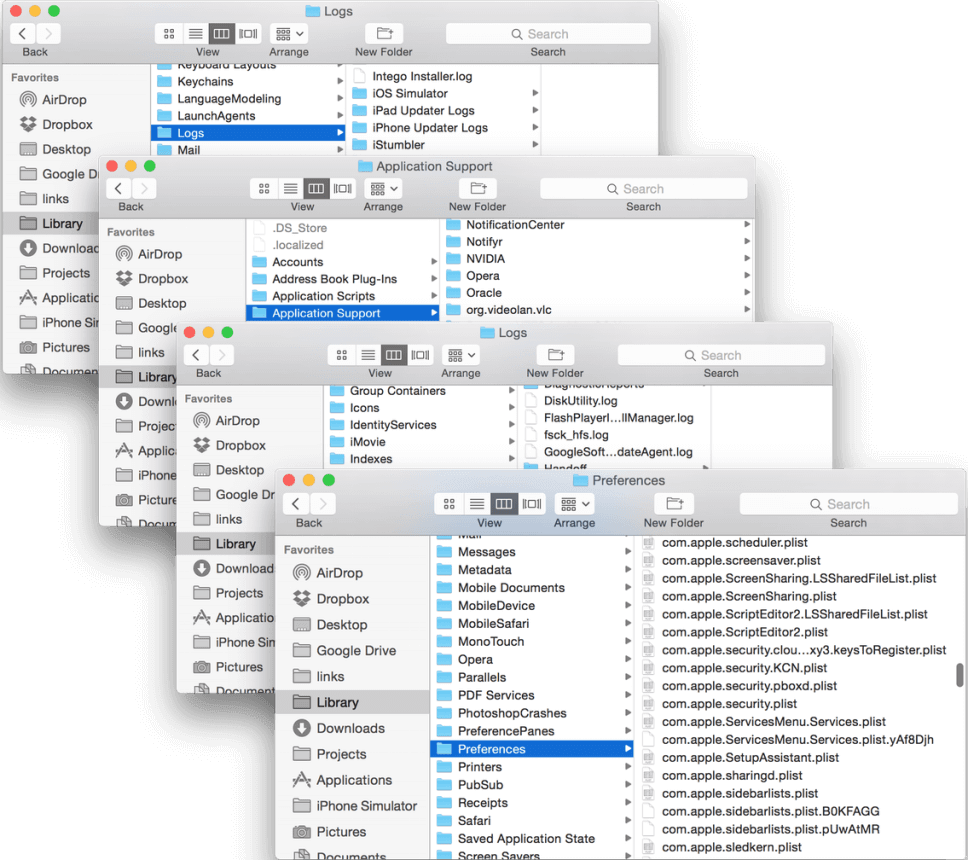 It's clear that such files can't be removed by simply putting them into the Trash. Little by little, these files may fill up disk memory on your Mac, keeping unneeded data. App Cleaner & Uninstaller allows you to perform a complete cleanup of applications and remove all the cache data created when the apps run.
You can view a list of all apps with their service files in еру Applications Tab.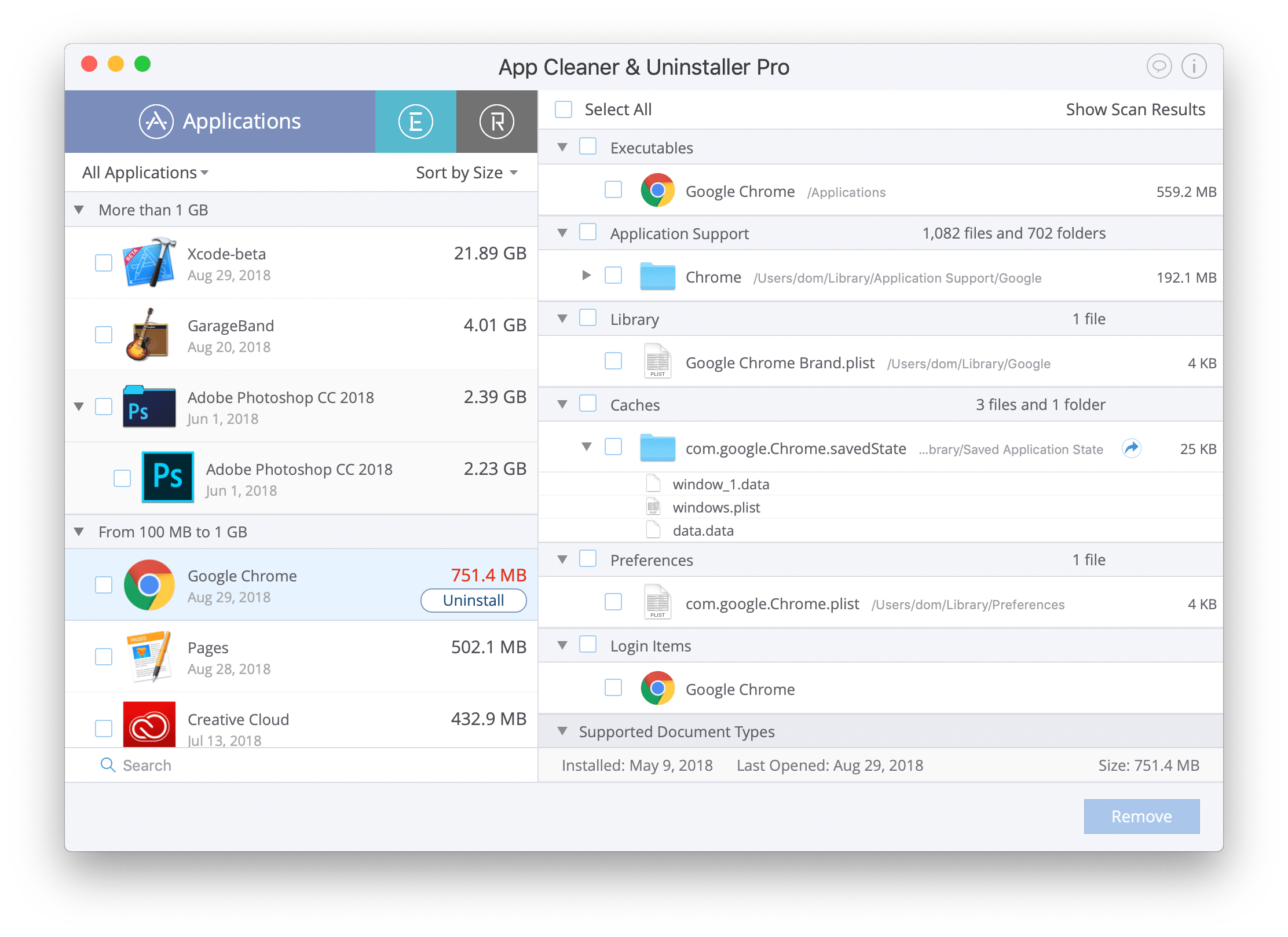 With App Cleaner, you can view all of the programs installed on your Mac. When you click on any app you will see a list of its temporary files and folders in the right column. These files should be cleared when you uninstall them. You can remove an app completely or delete only some of the files in its service folders.
Remains Tab
Moreover, some apps could have been removed earlier by a regular trashing procedure, and as a result, absolutely useless files could still on your Mac. App Cleaner & Uninstaller finds and allows you to clear the Remains – broken service files from already deleted applications.
View the list of service files from apps you have already removed in the Remains tab.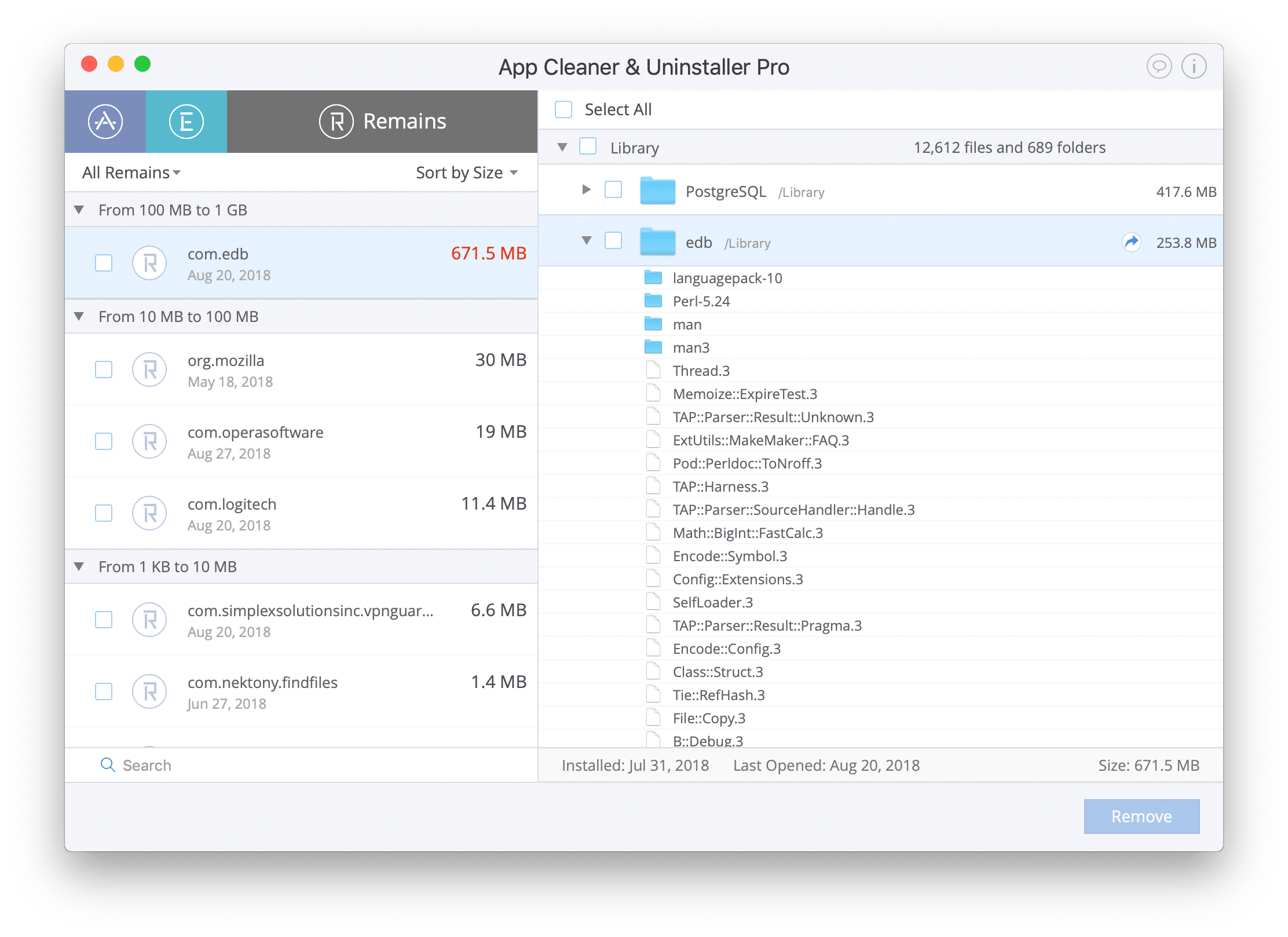 App Cleaner & Uninstaller allows you to not only uninstall apps completely but to find and remove files from already deleted applications as well.