You can change App Cleaner's preferences to customize the app scanning process. Go to Menu→ Preferences.
Large & Old criteria
In the General tab in App Cleaner's preferences you will find "Large & Old Files and Application". Turning on this criteria would give you the possibility to put a reference point for scanned apps on that corresponds to the largest and oldest ones.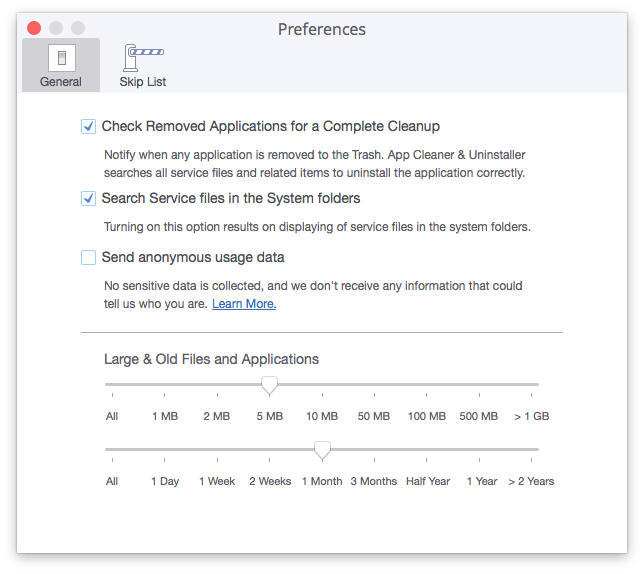 Skip List
You can exclude apps from being scanned and searched for temporary files. Go to Skip List tab and click the Plus button in the left corner to add applications to the Skip list.