You can change App Cleaner & Uninstaller's preferences to customize the app scanning process. Go to Menu→ Preferences.
Large & Old criteria
In the General tab in App Cleaner's preferences, you will find "Large & Old Files and Application". Turning on this criteria would give you the possibility to put a reference point for scanned apps on that corresponds to the largest and oldest ones.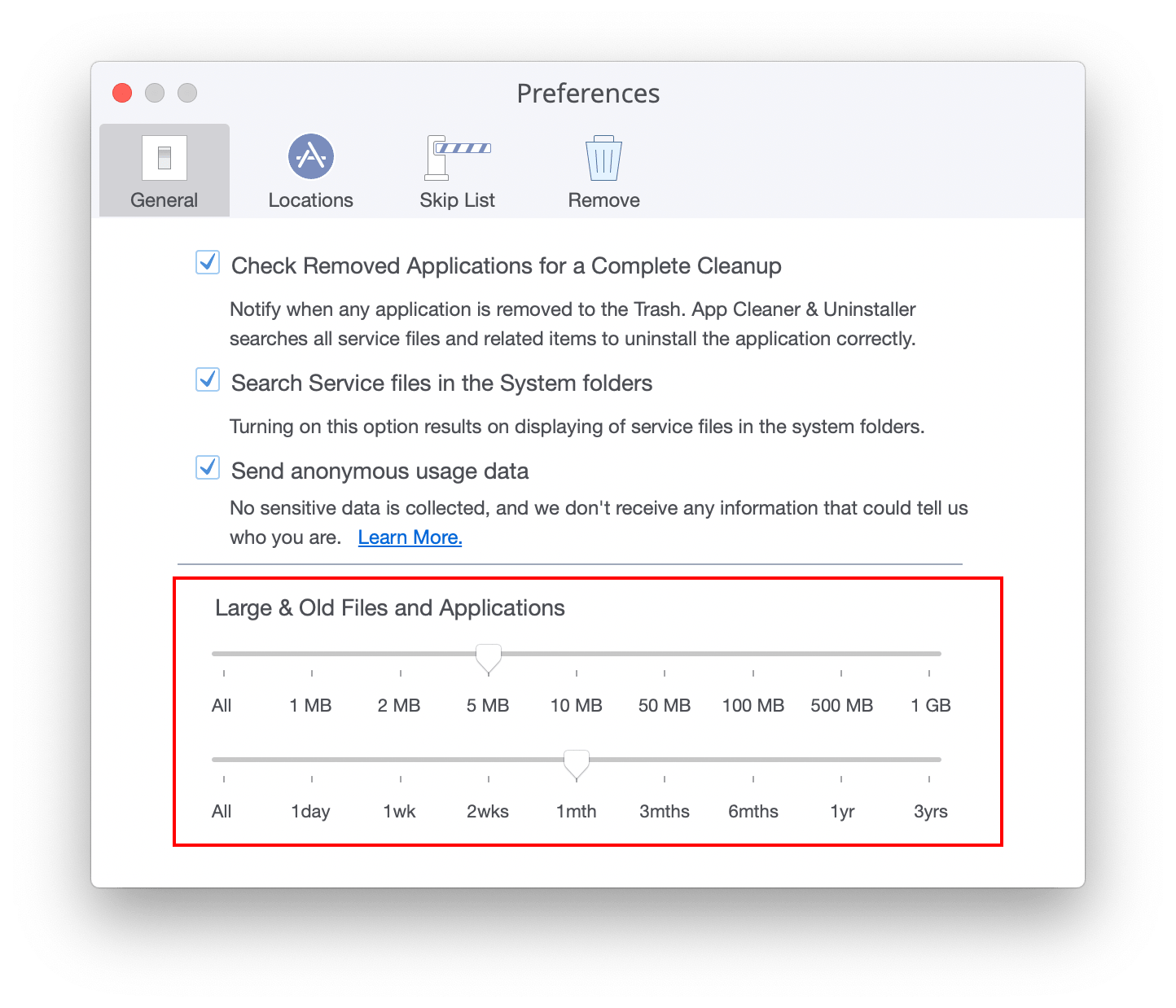 Skip List
You can exclude apps from being scanned and searched for temporary files. Go to Skip List tab and click the Plus button in the left corner to add applications to the Skip list.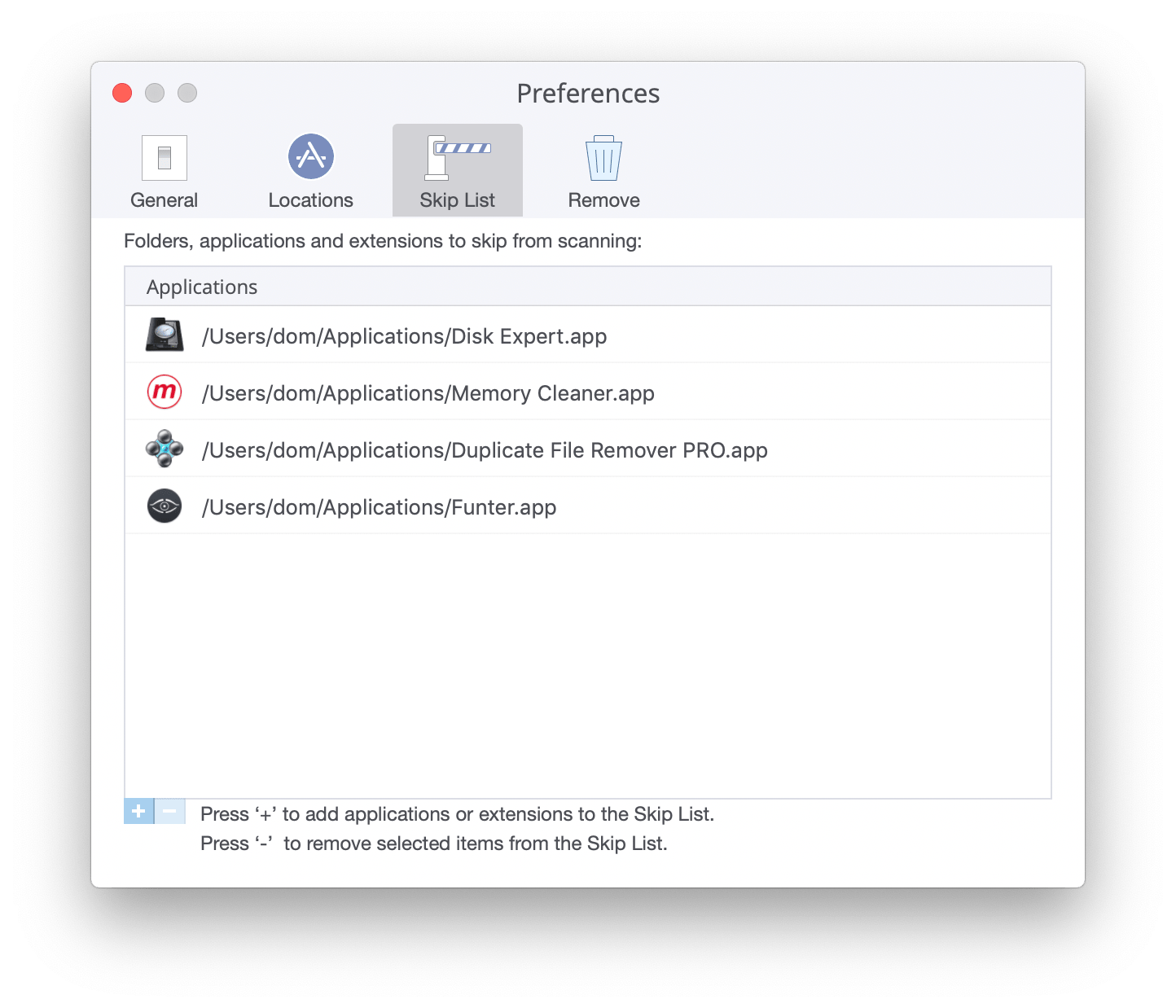 Locations
By default App Cleaner & Uninstaller scans the Applications folder to find installed on your Mac programs and extensions. In the Locations tab, you can add additional folders for being scanned. Use the "+" and "-" buttons to manage locations of search.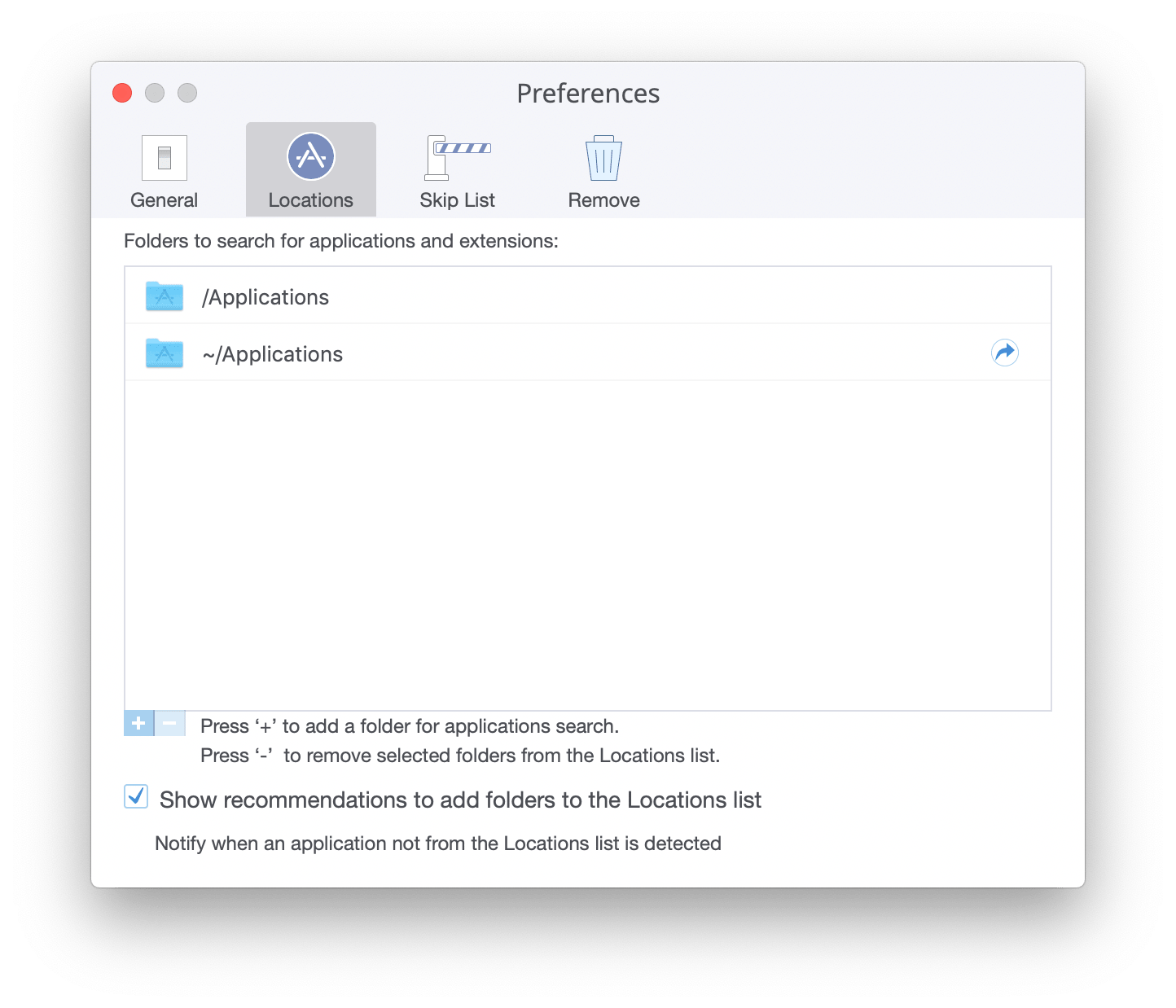 Removal History
In the Remove section, you can choose whether you want to remove files permanently or move them first to the Trash. By default, App Cleaner & Uninstaller removes apps and their service files to the Trash, so that to protect you from uninstalling some apps by mistake and make it is possible to recover them.
Remove Files Permanently – enable this option to remove files instantly without moving them to the Trash.

Log Removed Files – tick this checkbox if you want to keep your removal history and easily find the deleted files in the Trash.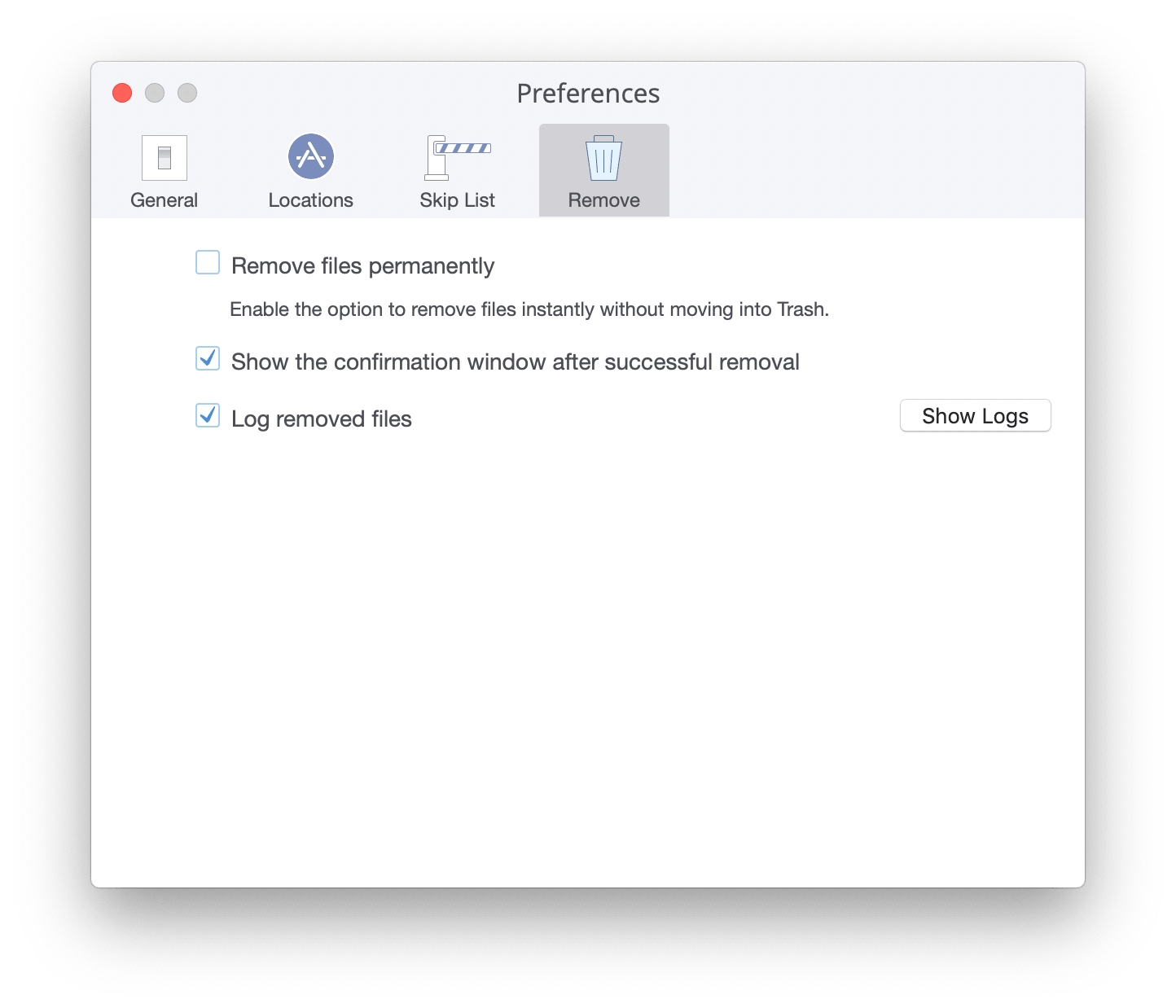 Click the Show Logs button to view Log files in the Finder.