App Cleaner starts to scan the Applications folder right after being launched and shows all of the installed apps on your hard drive. It finds all temporary files created by each of these applications.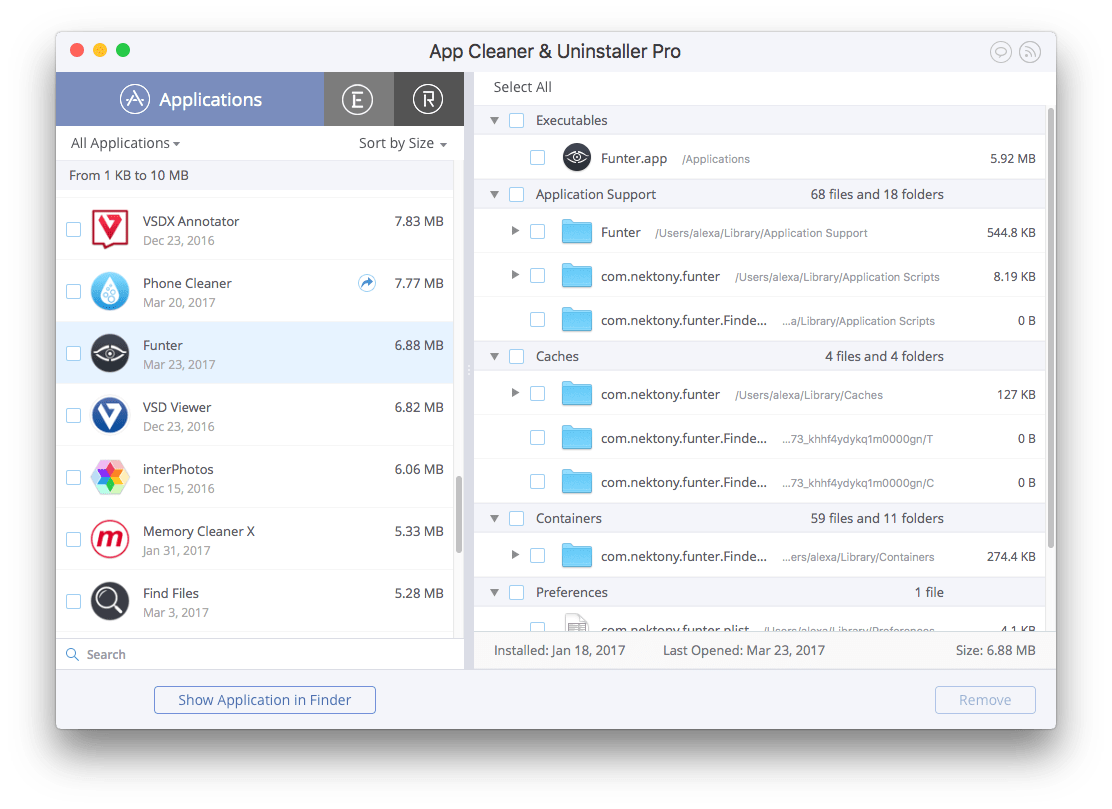 Find the list of applications in the left column. Selecting any of the apps and view its temporary files on the right.
If you want to delete an app completely, just select it and the supporting files will be selected automatically. Click on Remove to uninstall the app with all of its content files.
You can remove just the supporting files as well, which means performing an application reset. For your convenience service files from each application are grouped and displayed by their respective categories.
View Supported Documents Types
Some apps may open documents in specific formats, such formats are listed in a section called Supported Document Types.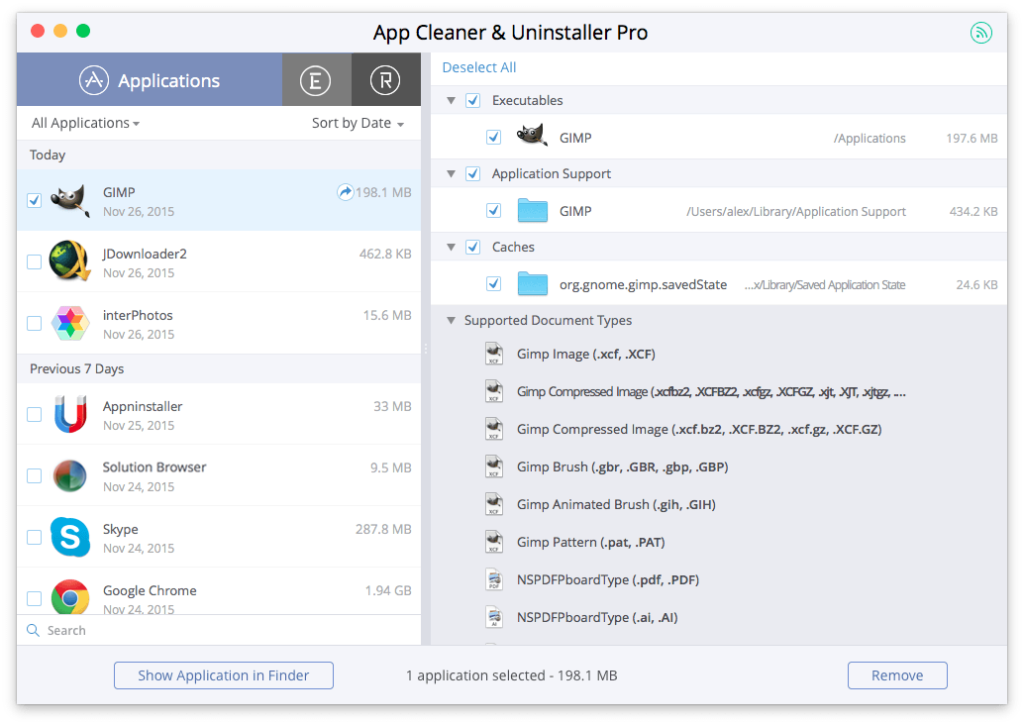 View specific file types
You can click on each file from the Supported Document Types to view the files found of a specific file type. App Cleaner displays a search button for every format.