Check removed applications for a complete cleanup
Turn the option on if you want to delete all the temporary files of applications while putting them into the Trash. Special "agent" will take care of such situations and, if one occurs, the agent will ask your permission to delete all the remaining files at once.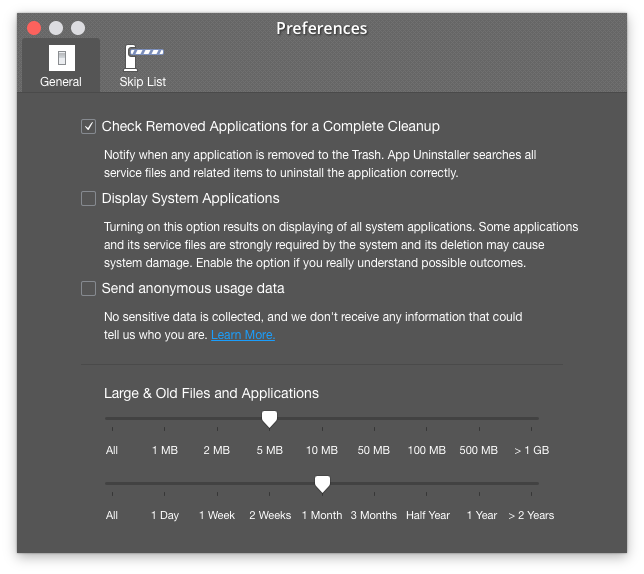 Display system applications
Enable the Display System Applications option, if you want to delete Apple applications and their service files. Note: some applications cannot be deleted and don't even have service files at all (e.g. Disk Utility), while some are available for full uninstallation (Pages, Numbers, iMovie).