Application Uninstaller scans the Applications folder right after being started and finds all currently installed applications.
For any found application the app searches for temporary files, created specifically by this application.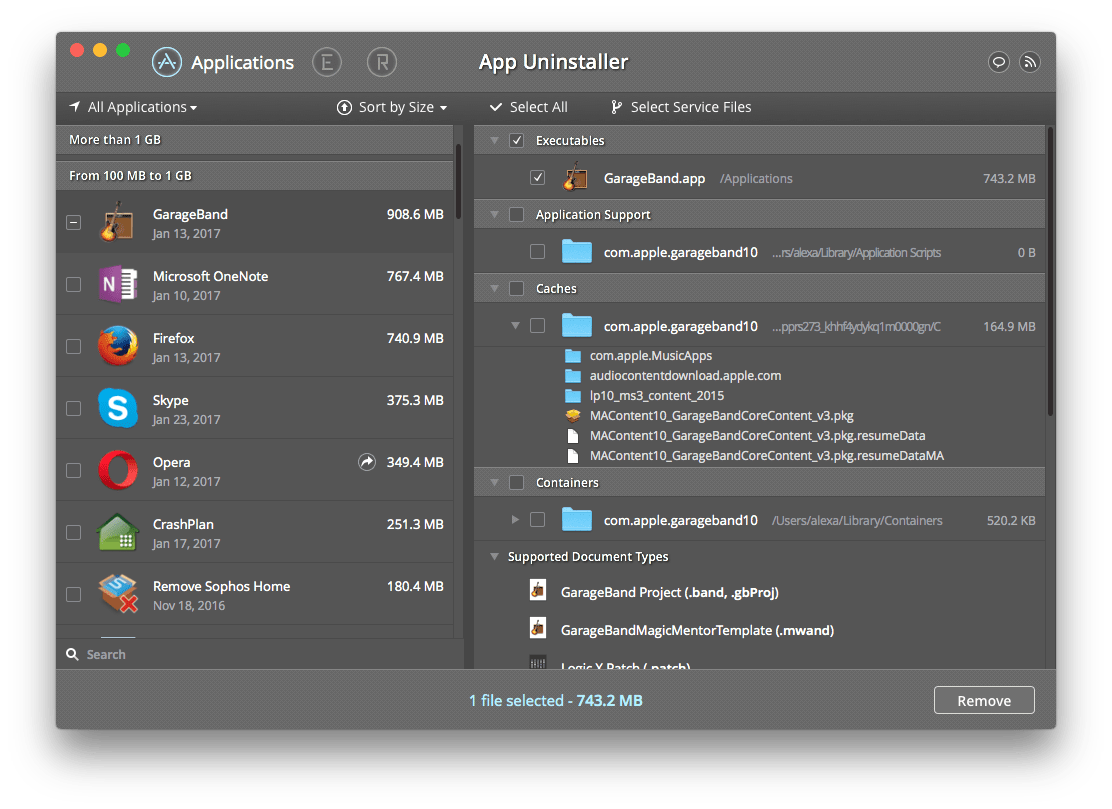 On the left side you can see the list of found applications. Selecting any of them would result on appearing of temporary files for this app on a right side.
To delete application completely with all files select application on the left side (supporting files will be selected automatically). Click on Remove to delete selected app permanently with all its content files.
If it is necessary, you can delete only supporting files without deleting the application itself. In this way you will perform application's reset.
Supporting files of the application are displayed in a form of grouped list where all files are distributed by respective categories.
Supported Document Types
Some applications may open documents of specific formats. E.g. standard system application Textedit may open documents of TXT, RTF, HTML types. For such applications below the list of supporting files in section Supported Document Types App Uninstaller displays list of all related file formats.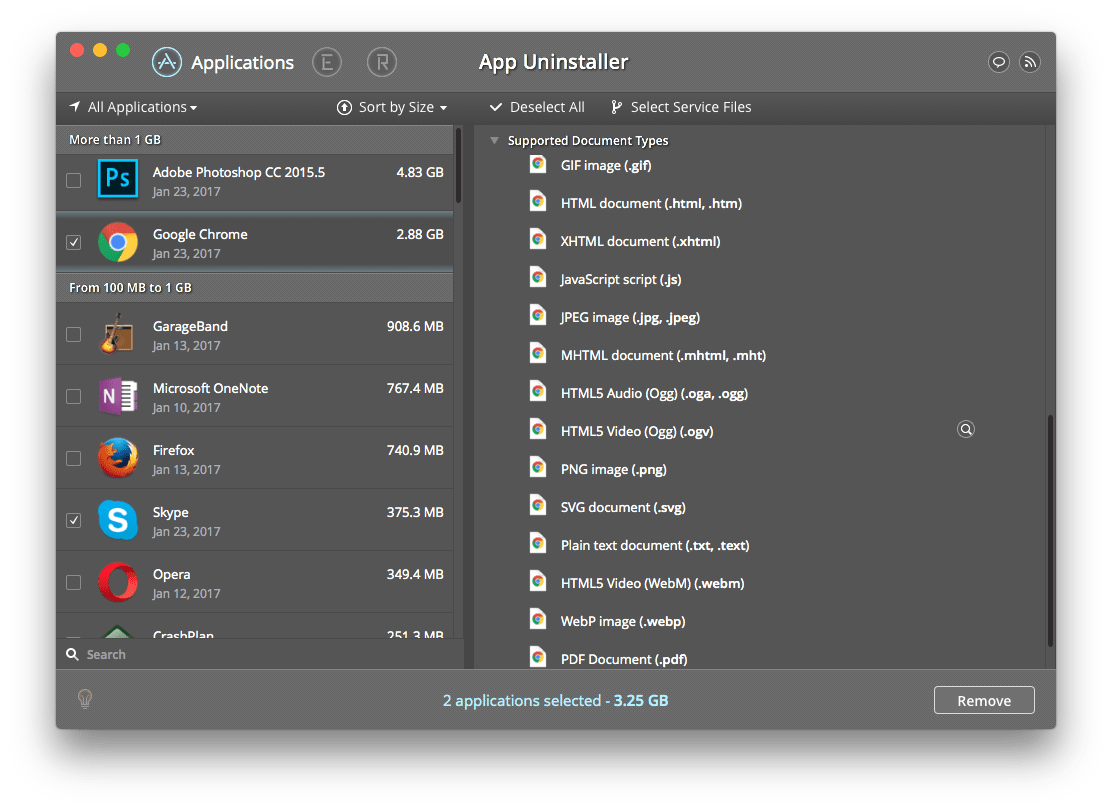 Specific Filetypes
For every format Uninstaller displays button  that searches documents of this format. You can click on it to view files of a specific filetype.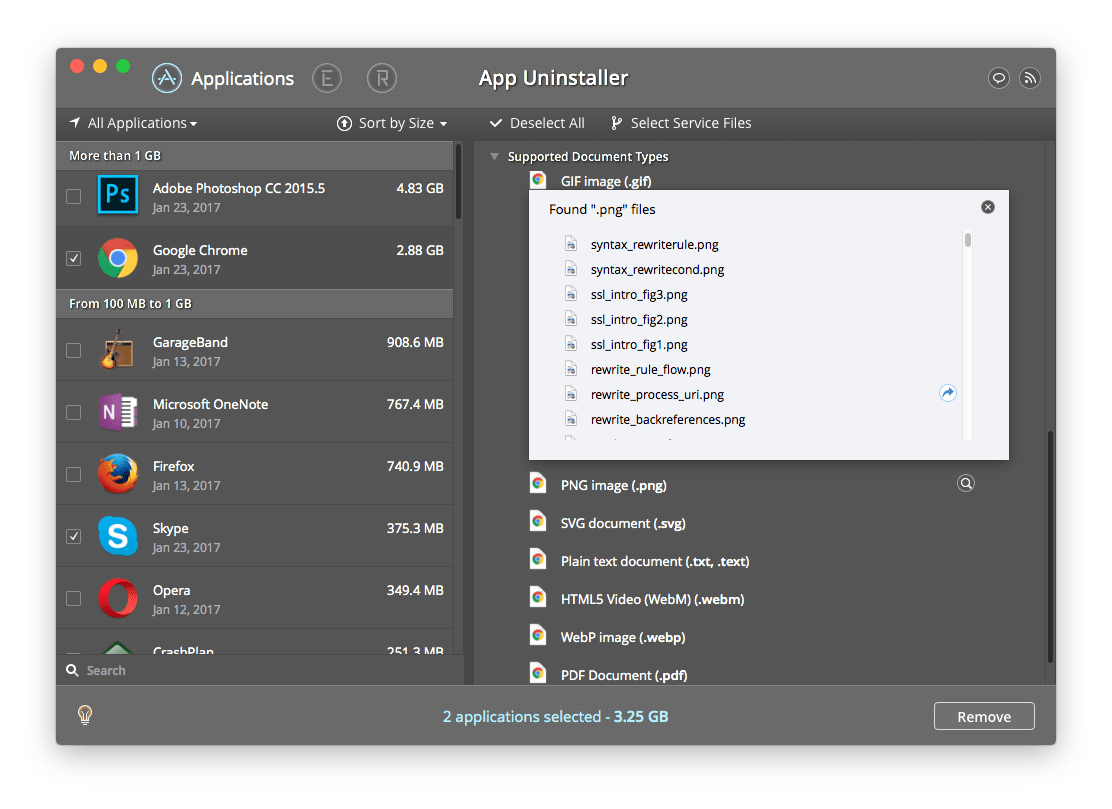 This feature gives you ability to view which files are opened by a specified application, and be confident that removal of this app is possible and wouldn't influence your Mac's performance.