App Uninstaller scans the Applications folder right after being started and finds all currently installed applications. For any application found, the program finds its service and temporary files.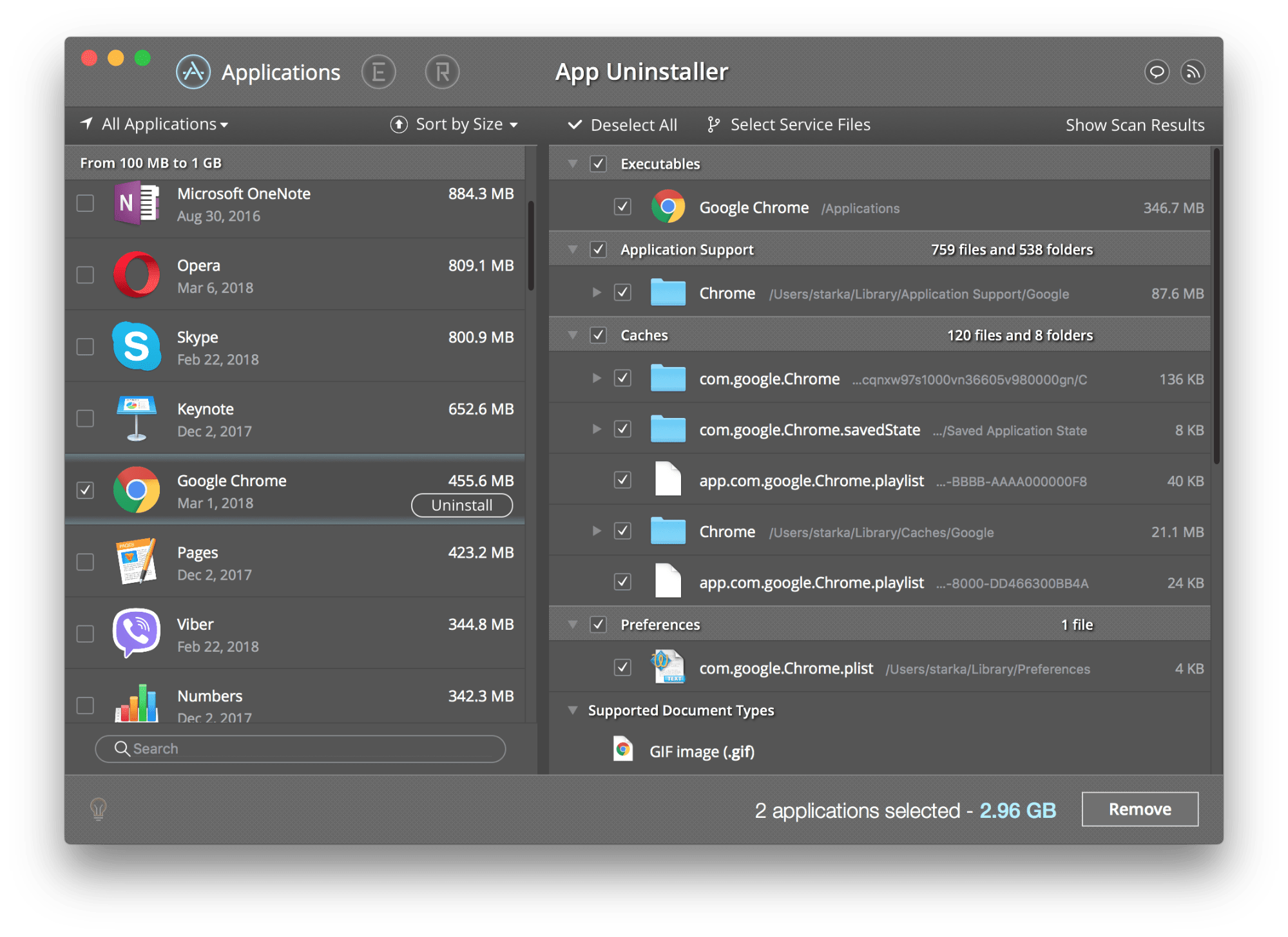 On the left side, you can see the list of found applications. The temporary files of these apps are displayed in the right section.
To completely delete application with all their service files, select the app and click the Uninstall button. You can also select several apps and then click the Remove button.
Support Files
If it is necessary, you can delete only supporting files without deleting the application itself. In this way, you will perform the application's reset.
Support files of the applications are displayed in a form of a grouped list where all files are distributed by their respective categories.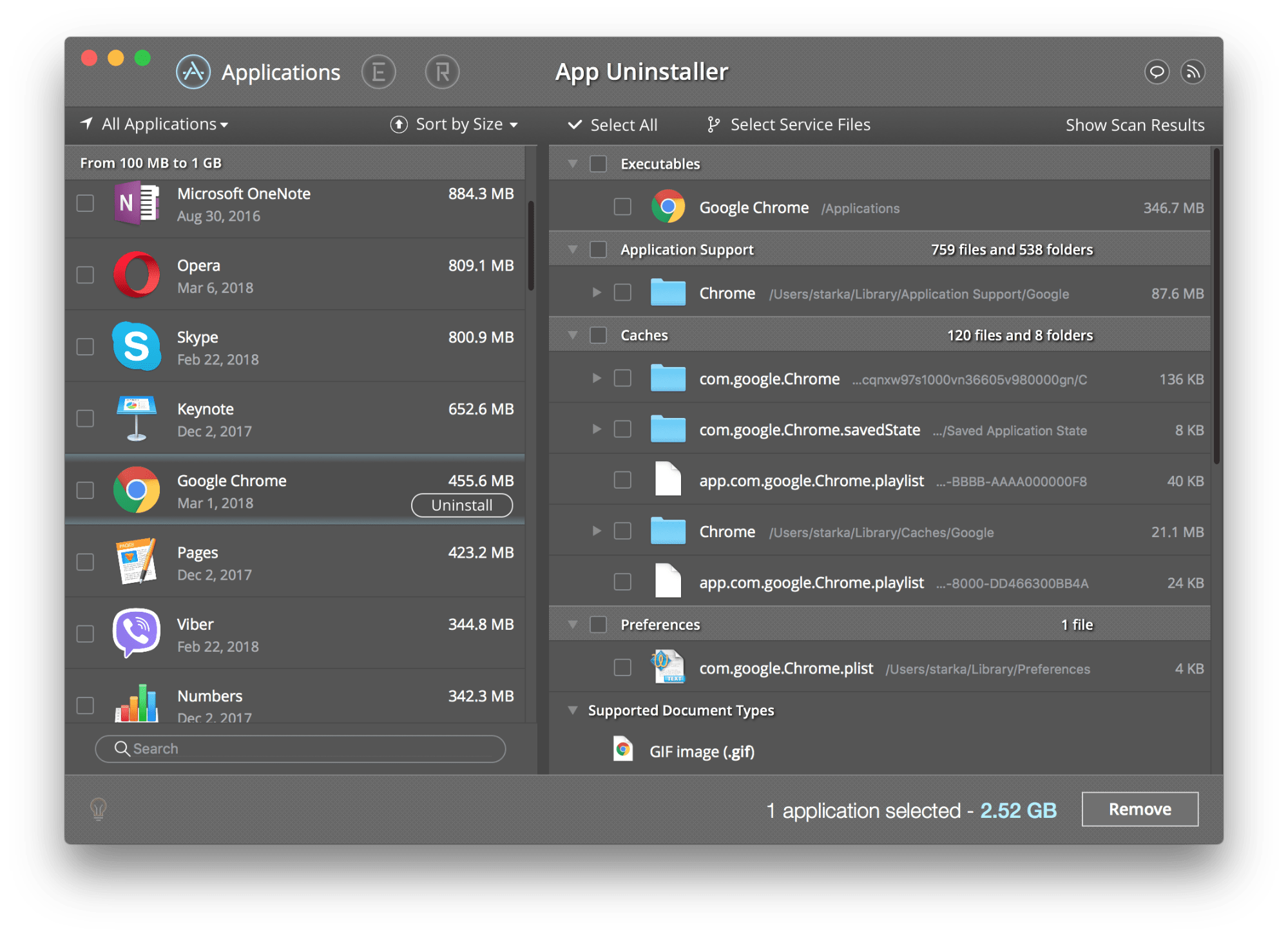 Supported Document Types
Some applications may open documents of specific formats. For example, the Google Chrome application can open documents, images, SVG documents and so on. For such applications, you can see a list of Supported Document Types where all related file formats are displayed.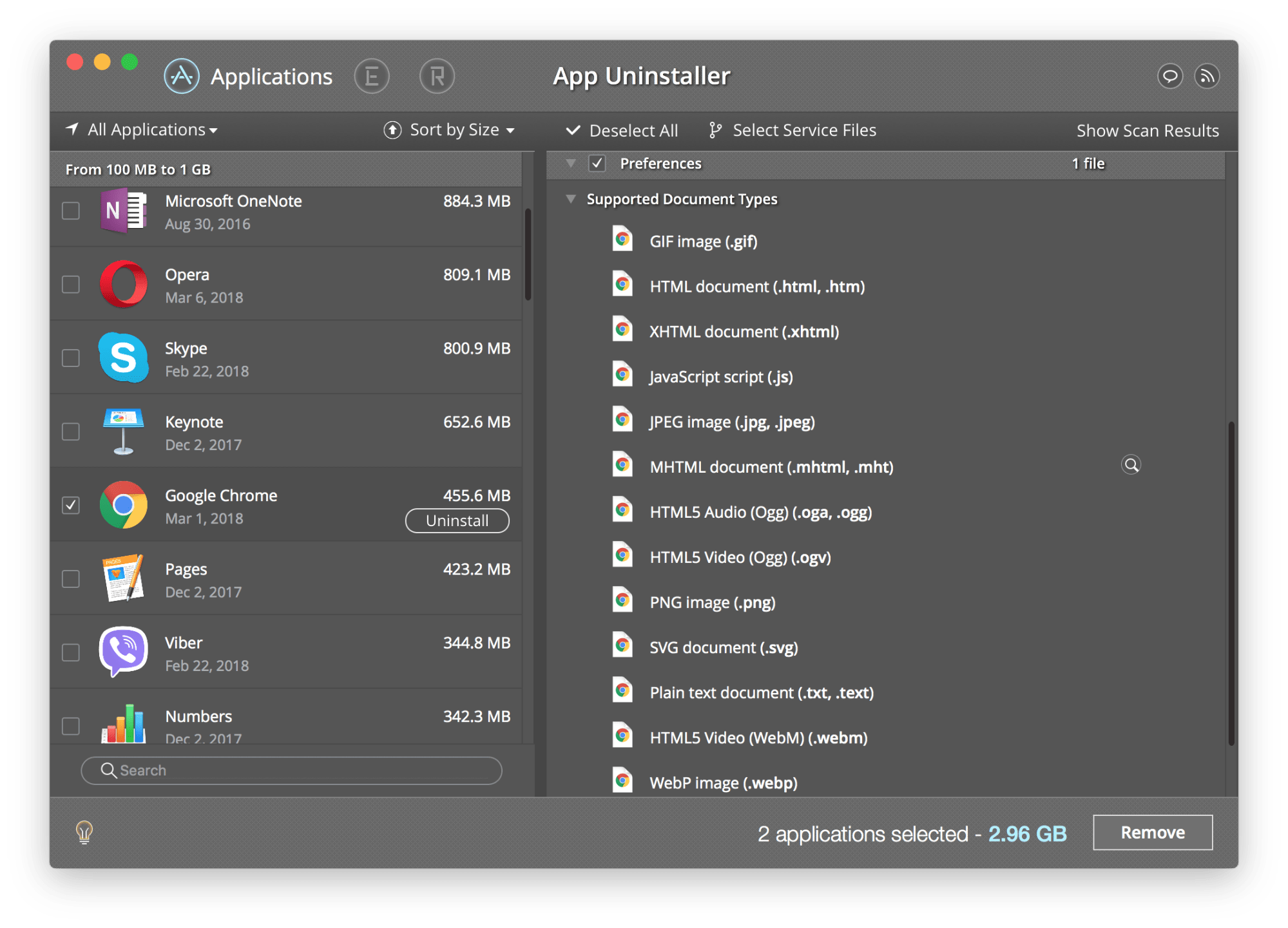 Specific Filetypes
For every format, App Uninstaller displays a Magnifier button which searches documents of each format. You can click on it to view files of a specific filetype.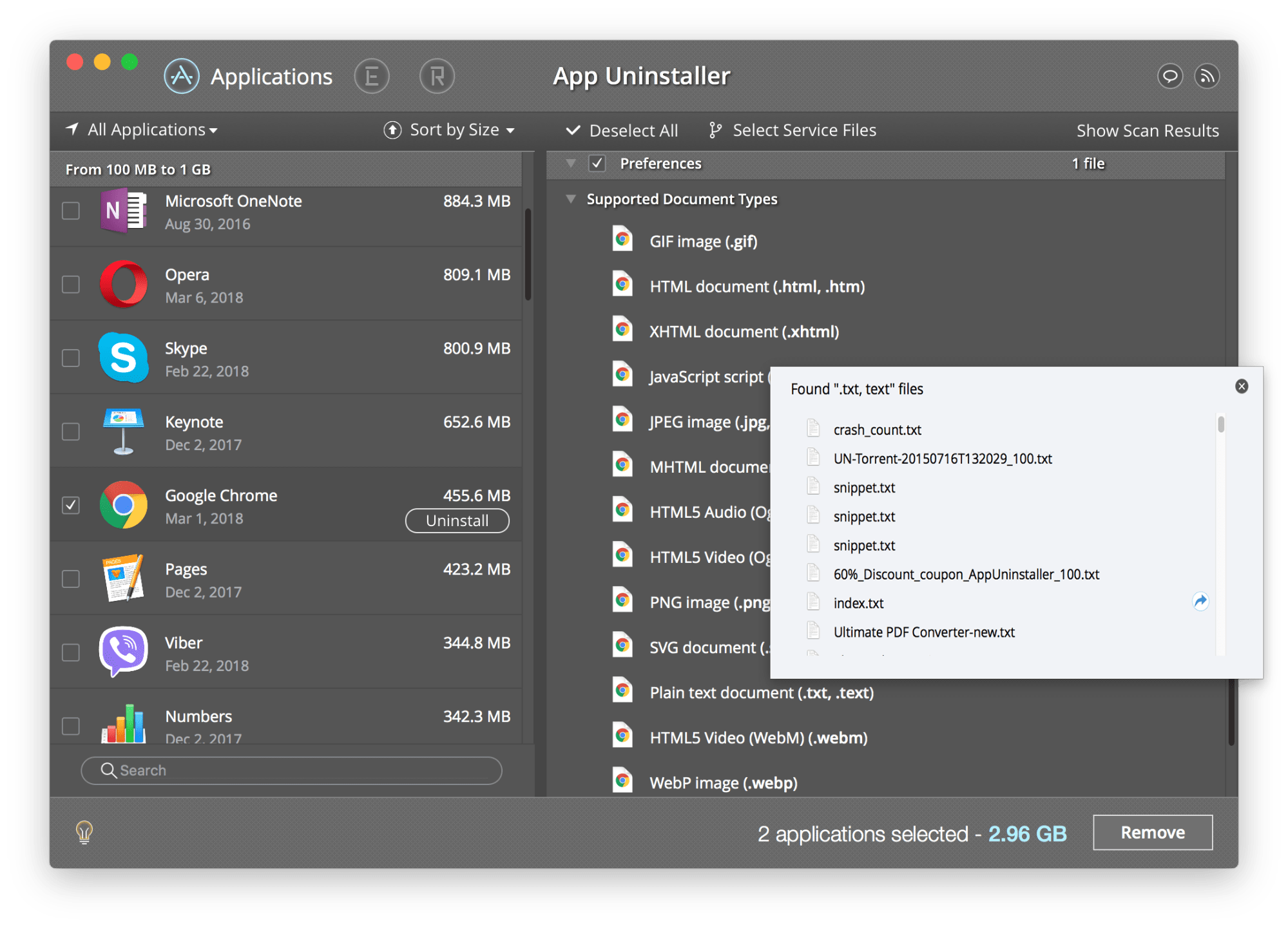 This feature gives you the ability to view which files are opened by a specified application and be confident that removal of this app is possible and will not affect your Mac's performance.