Streaming channels are especially popular in the USA. The US is like a paradise for many television addicts. But most TV shows, series and sports are only available for watching in the US and are blocked in most foreign countries, due to reasons related to copyright. Therefore, when an American citizen travels abroad, he may face a problem of being unable to watch his or her favorite streaming channels like Hulu, Netflix, and so on. But fortunately, there is a way to watch Hulu outside the US with the help of VPN IP changer. In this article, we will explain how to use Hulu with a VPN and what is the best VPN for Hulu.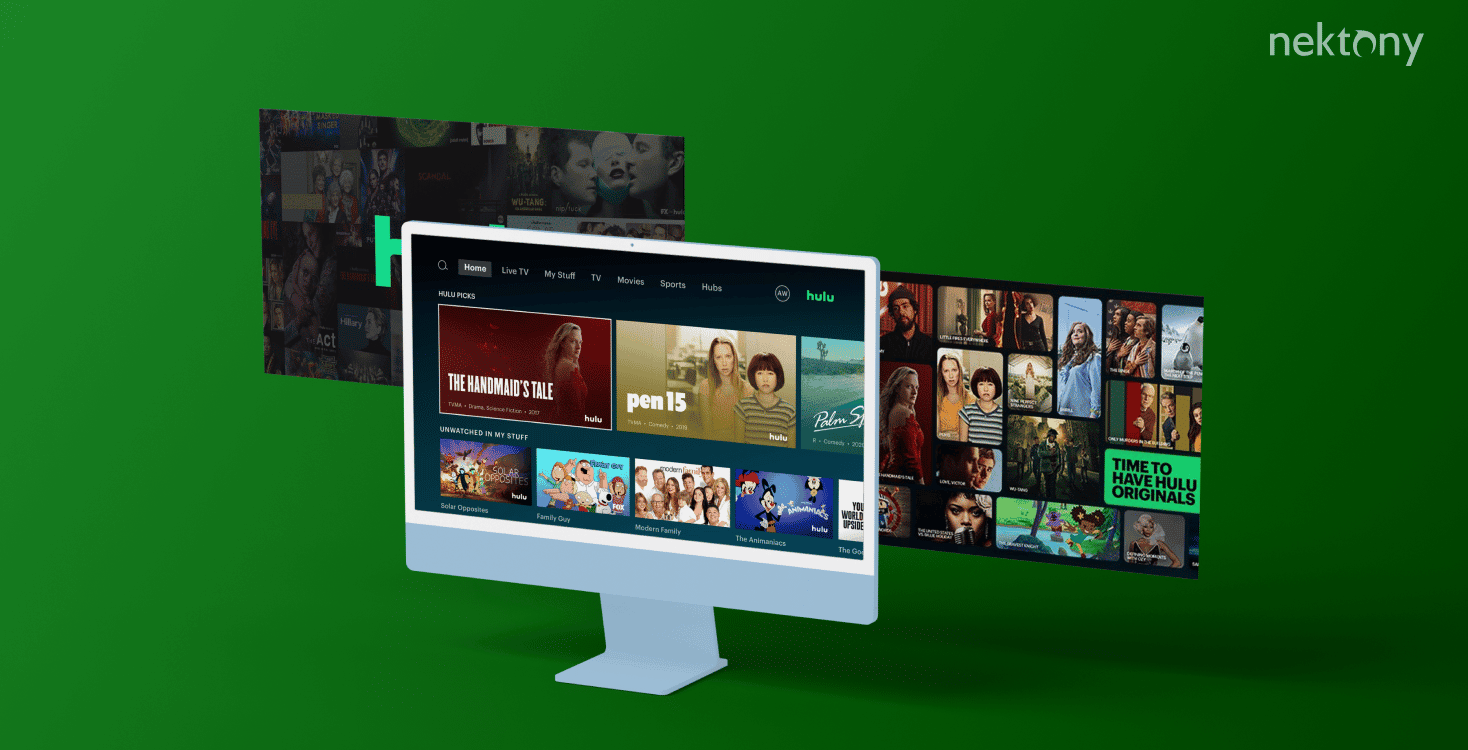 VPN for Hulu
There is an easy way to unblock Hulu content anywhere. For this, you need a virtual private network or VPN. The principle of a VPN is that it masks your real IP address with a virtual address. With a virtual private network, you can connect to the VPN server in the desired country, for example to one with an IP address located in the US. When you get an IP address from this server, the online platform does not recognize that you are not in the US because it can only see the IP address from the server to which you are connecting. And this server is actually in the US, so you can get access to Hulu content available for American subscribers.
Also, a VPN encrypts your traffic, hiding your browsing history from Internet providers and government agencies.
A VPN is a great solution when you need to:
hide your browsing history
change your IP address
watch Hulu from anywhere in the world
bypass Internet censorship
With a VPN service, you can watch Hulu from anywhere in the world without being blocked by an online service.
VPN that works with Hulu
When searching for a good streaming VPN to watch Hulu, you should pay attention to two important things: a fast VPN connection speed and a wide selection of US VPN servers to choose from.
For example, VPN Client has up to 17 servers in the US that you can connect to, and offers good connection speeds. Also, the VPN Client app provides a built-in feature that shows available streaming channels for the selected server.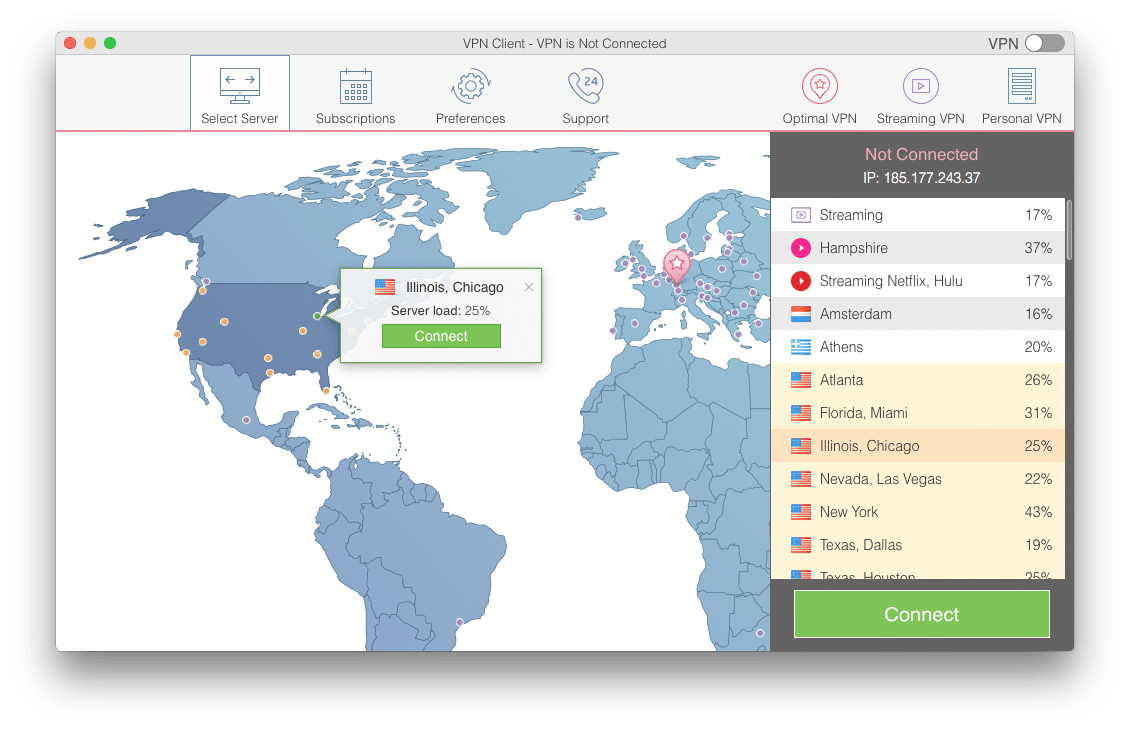 There are also other things that you should consider when choosing a VPN, such as no log policy and support available 24/7.
How to watch Hulu with VPN Client
Download the VPN Client app from the App Store. All the users get a free 7-day subscription plan.
Launch VPN Client and follow the easy steps to create your account.
Select an American VPN server on the map or from the list of all VPN servers and click to connect.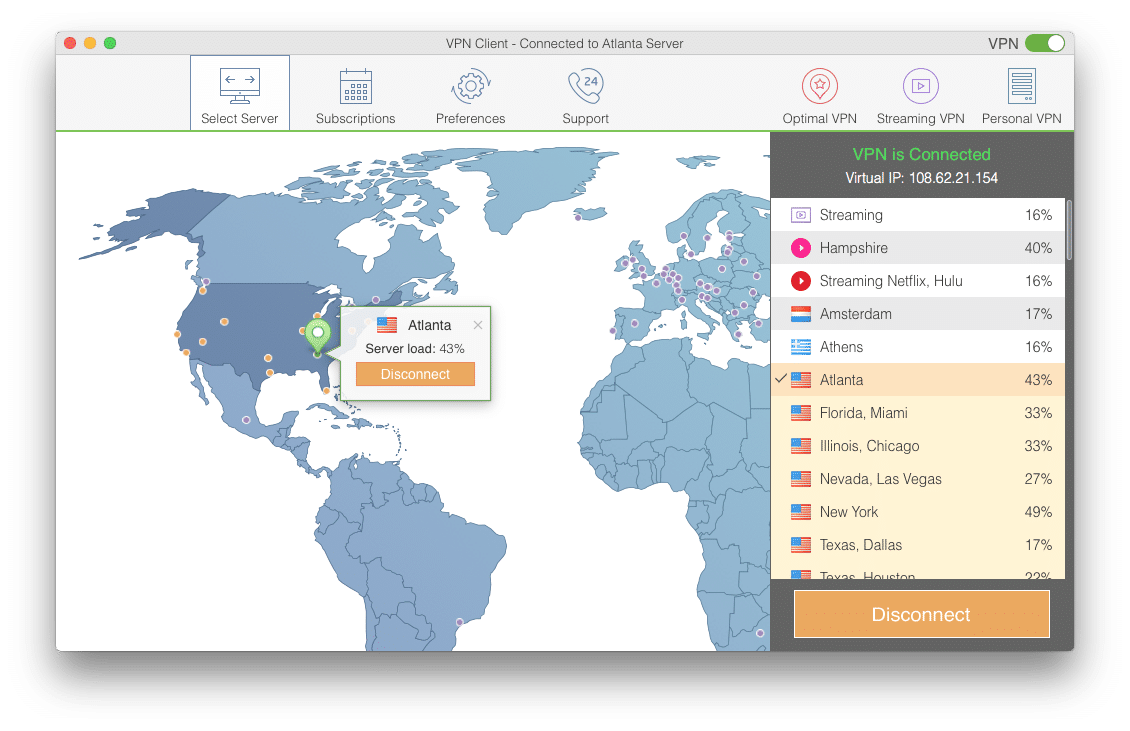 That's all. Now you can easily watch Hulu. As you can see, using a VPN to change your IP address's country is easy. Just get an American IP address and access American Hulu content anywhere.