App Cleaner & Uninstaller is a popular tool to completely remove applications from your Mac, without leaving any traces and leftovers. The tool is easy to use and it takes just a few clicks to uninstall the apps. For your safety, by default, App Cleaner & Uninstaller moves files to the Trash. You can check the status of this option in the Remove section of the Preferences window.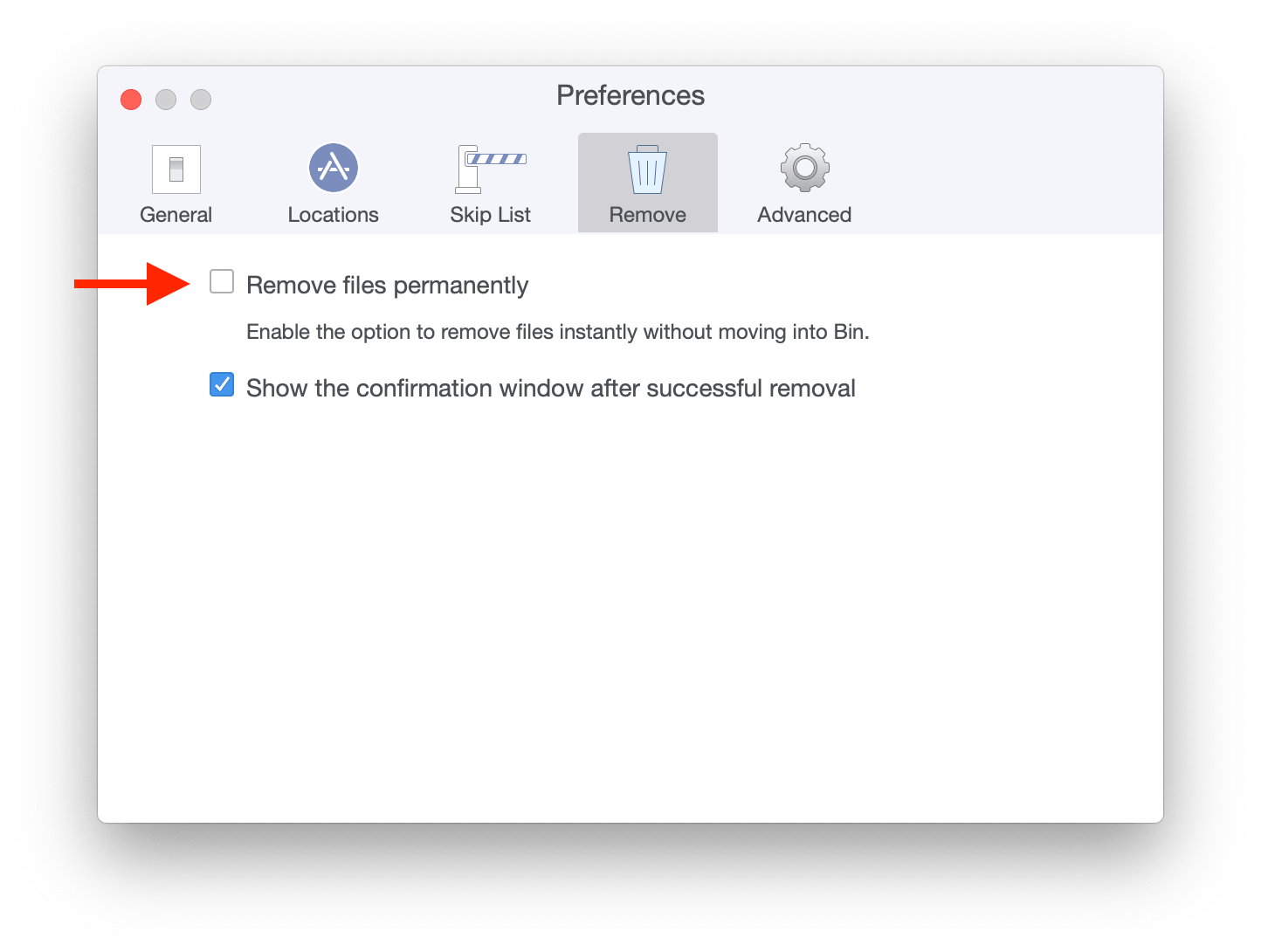 When the permanent removal of files is disabled, even if you uninstalled an app by mistake, you can always recover it from the Trash. For this, just use the Put Back option in the context menu. In this case, the file will be moved exactly to the same folder from where it was deleted.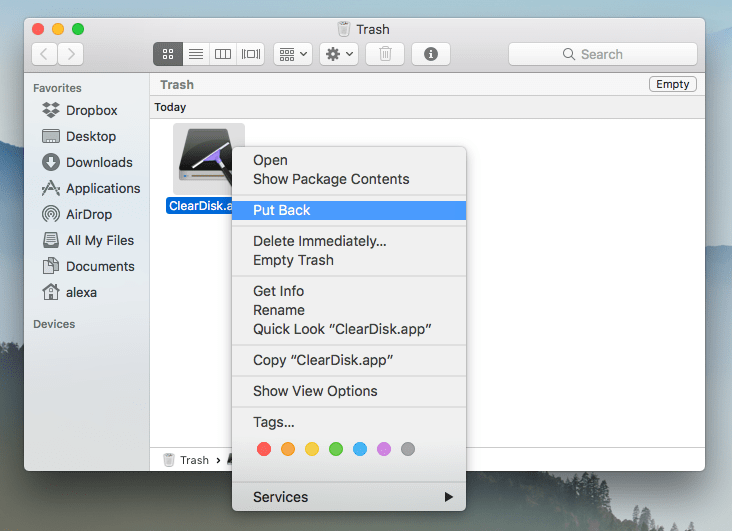 You can also restore the file from the Trash by just dragging and dropping it into any directory.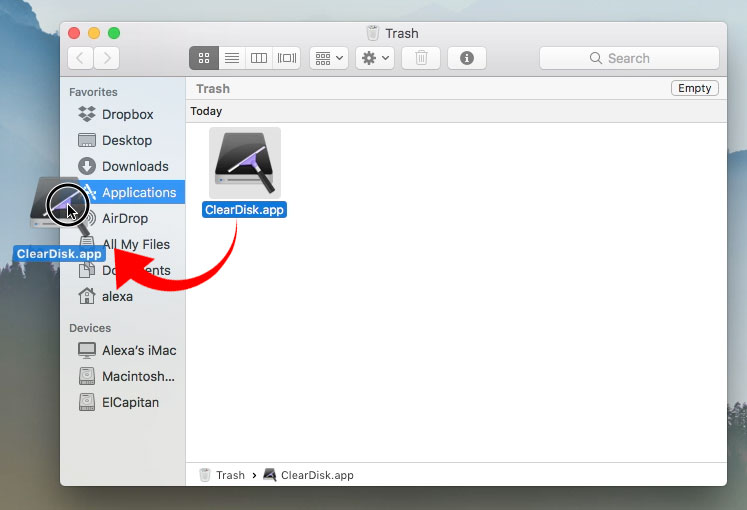 ---
There is no Put-Back command
It may happen that, when you need to restore a removed file, you don't see the Put Back option in the context menu. This is a well-known bug of the Finder which has been discussed by Mac users for a long time on popular forums and blog platforms like mac-forums.com and CNET.  Take a look at the screenshot – there is no Put Back option in the Trash.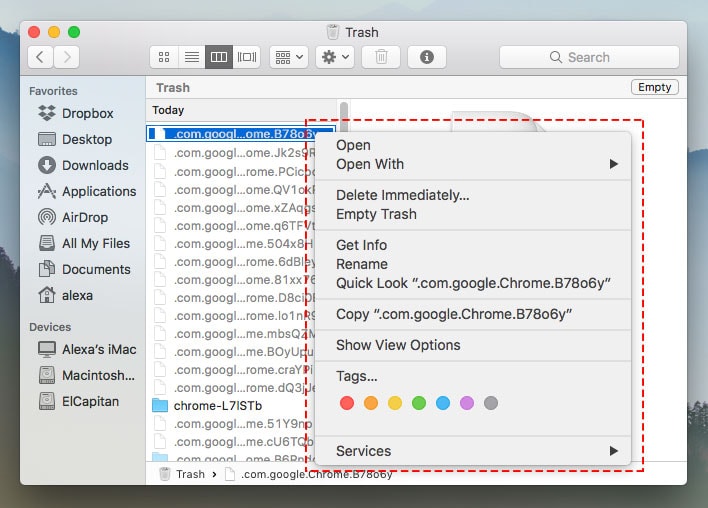 In most cases, the Put Back option is missing when you select files in bulk.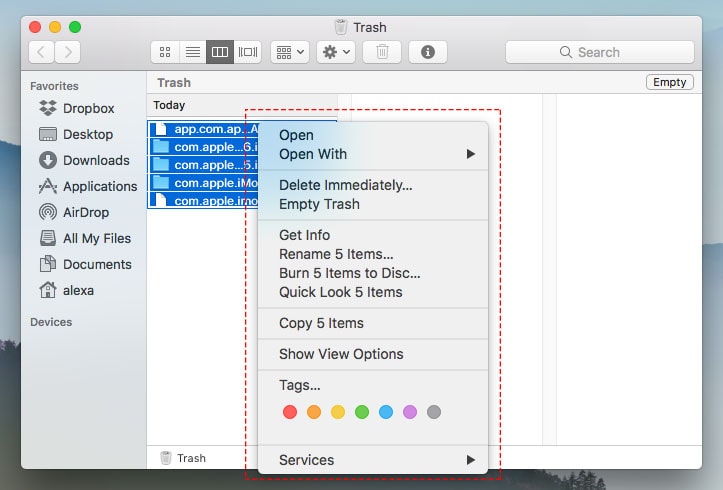 The first thing you should try to do is to restore the files one by one. Usually, when you select only one file and call the context menu, the Put Back command appears.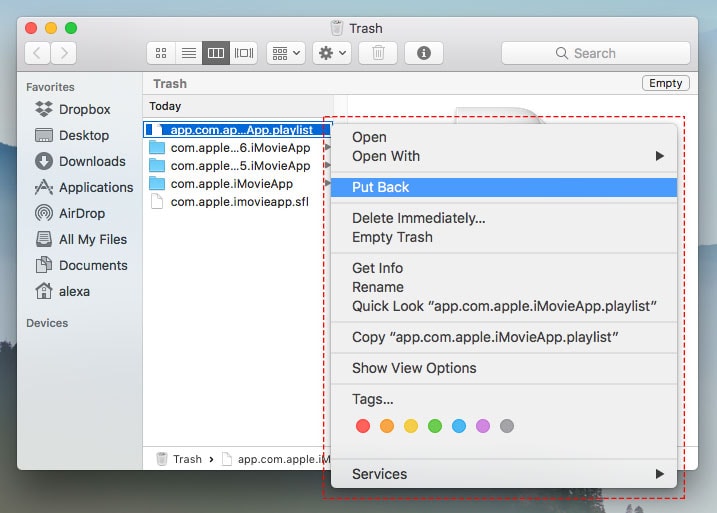 However, it may happen that it is impossible to put back even a single file. If you face such a situation, don't worry. Fortunately, we have implemented the logging of deleted files in the App Cleaner & Uninstaller so that you could restore all deleted files. Read on to learn how to restore the files when the Put Back option is missing.
---
How to restore removed files with App Cleaner & Uninstaller?
App Cleaner & Uninstaller allows you to restore the removed files even when you can't do it right from the Trash folder.
To restore the removed files follow these steps:
Go to the Menu Bar → select File → Removal History.
You will see a window with the history of all files and apps you removed with App Cleaner & Uninstaller. Select the items you want to restore and click the Restore button.
After this step, your files will be restored and you can easily operate them.
If you have any questions, don't hesitate to contact our support team at [email protected].