Preference panes
are plug-ins that provide a graphical user interface to the system's or an application user's preferences. When you install third-party apps, they may have preference panes or you may download a specific preference pane singly.
With App Uninstaller you can find and operate all the installed preference panes. Find them in the Extensions tab in the appropriate section.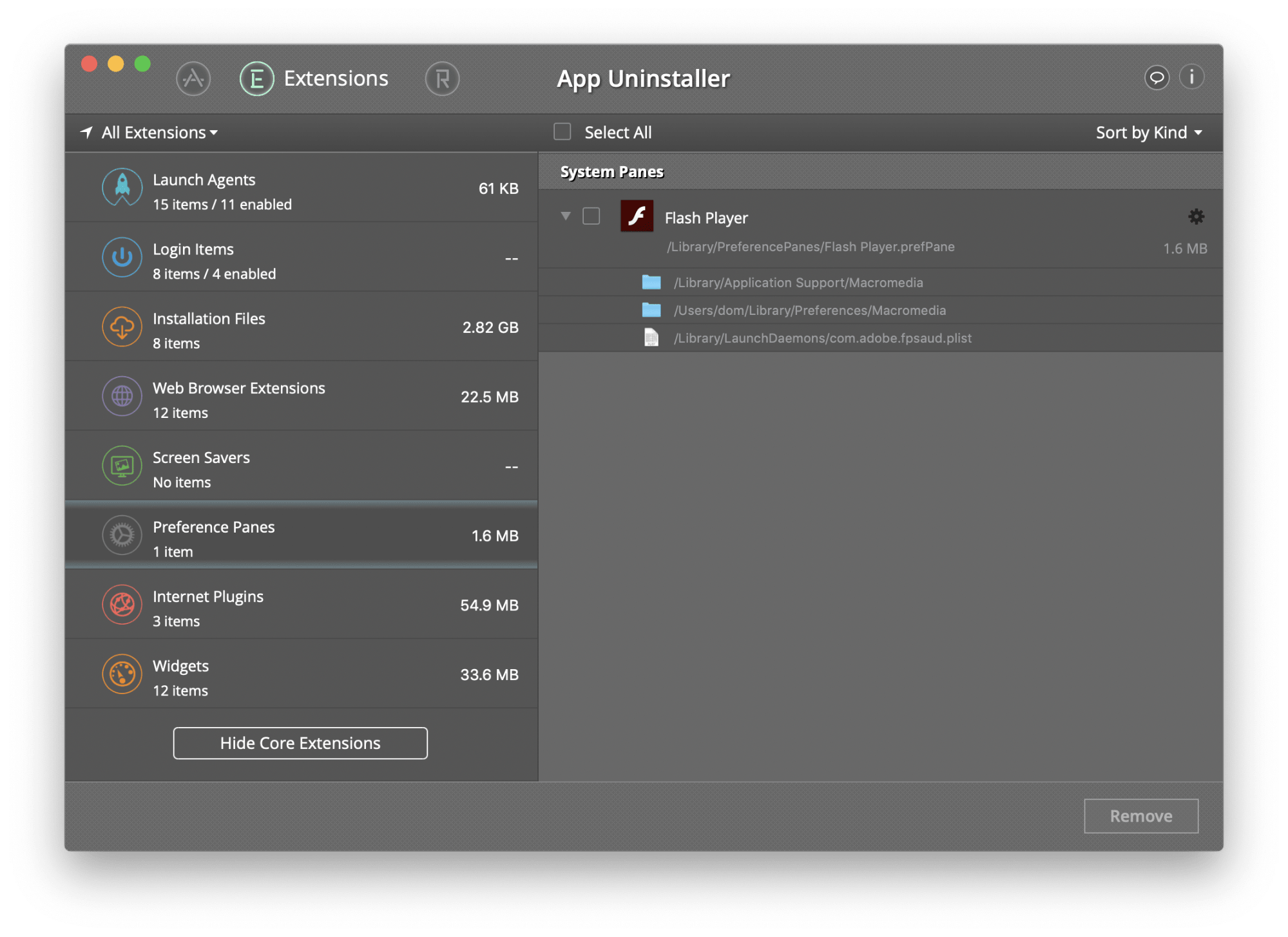 Also, App Uninstaller allows you to open a preference pane right from its window. For this, click the Gear icon next to the pane's name.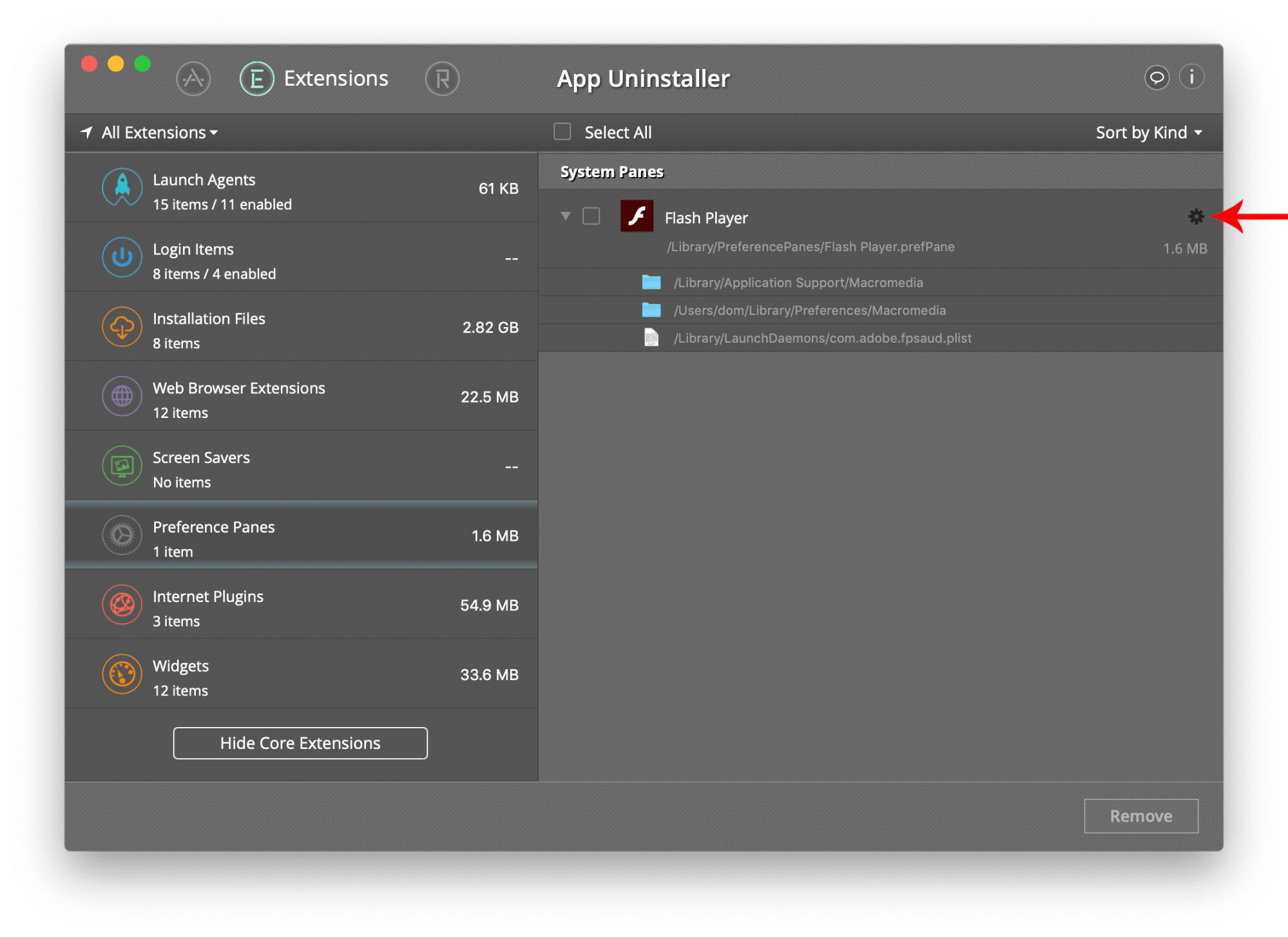 But note that, when you click to open a preference pane for the first time, you will see a message that asks your permission to allow the app to access System Preferences. Please click OK to let App Uninstaller perform actions within that app.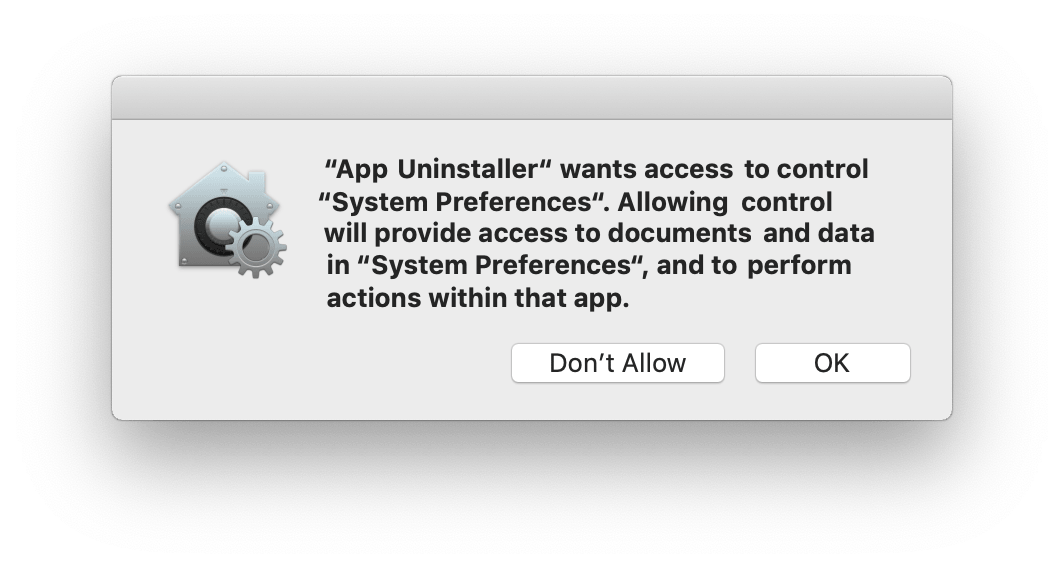 ---
If for some reason you clicked the "Don't Allow" button, learn the guide on how to give App Uninstaller the permission manually.
Open System Preferences and go to the Security & Privacy section. 
Switch to the Privacy tab → select Automation from the list → enable System Preferences for App Uninstaller. 
That's all! Now you can open preference panes right from App Uninstaller. Preview all the installed panes, easily get access to their settings, or remove any pane if you don't need it.
---
Articles you might be interested in: