There is a wide range of different photo editing apps for iPhone nowadays. It might be difficult to choose the best iPhone photo editor. Most applications have a variety of extra features and different filters that can change your photo to look like a professional one with a few clicks. In this article, we gathered a list of the best applications to edit photos on your iPhone and the best usage of each of them.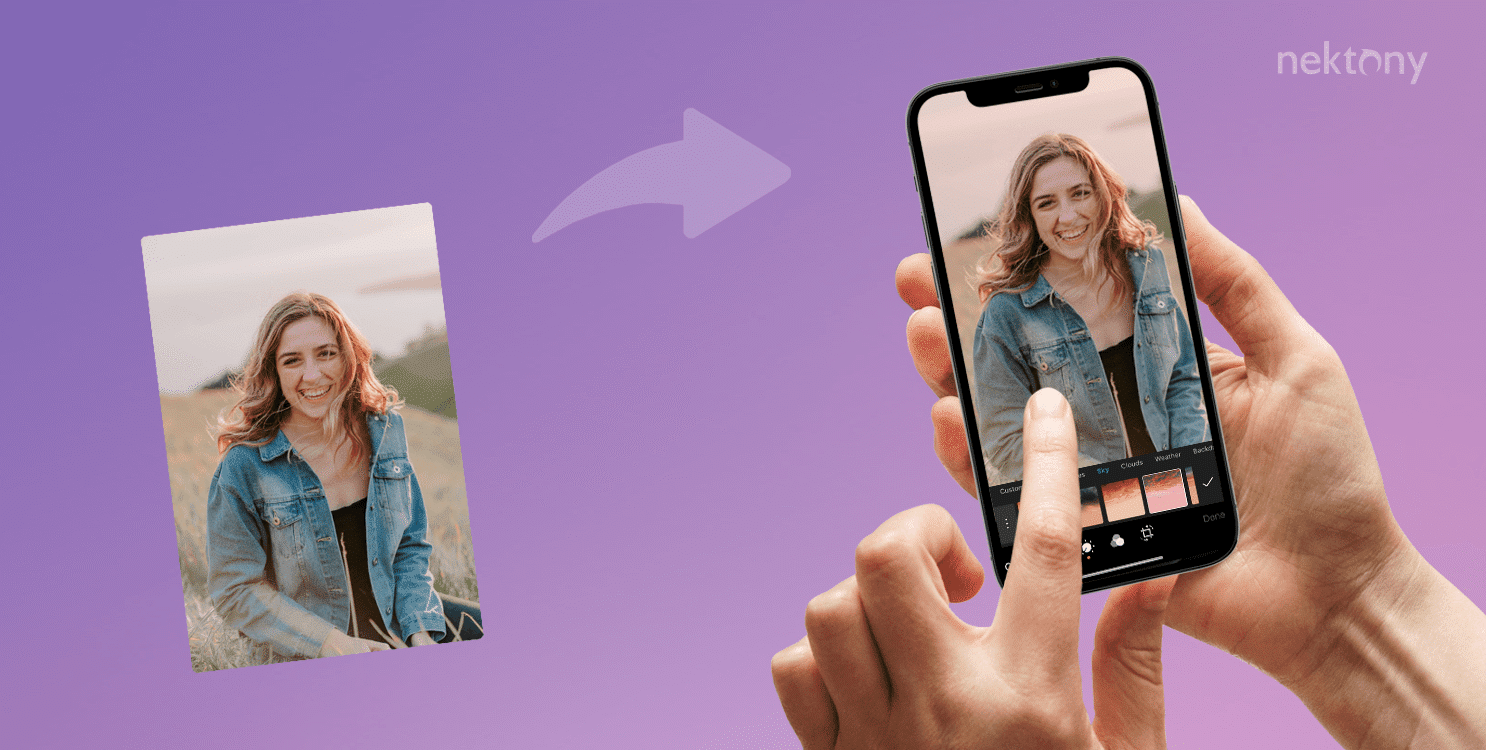 What is the best filter app for the iPhone?
There are several iPhone applications that are popular among users. We listed the most useful and easy-to-use iPhone photo editors, and every mentioned application has a free version. In the article, we will take a look at the iOS versions of them, but the editors are also supported on the Android system.
Six best photo-editing apps for smartphones:
Tip: How to quickly clean up iPhone storage
You might have lots of unneeded duplicate photos stored in your iPhone storage. Over time, they accumulate and occupy too much space in your storage. A lack of free storage space can make your iPhone work slowly. To clean up tons of useless similar photos and free up space, you can use a free application called
Phone Cleaner for Media Files
.
With the help of Phone Cleaner, you can find and compare similar photos and also detect the biggest media files on your device. Download Phone Cleaner from the App Store.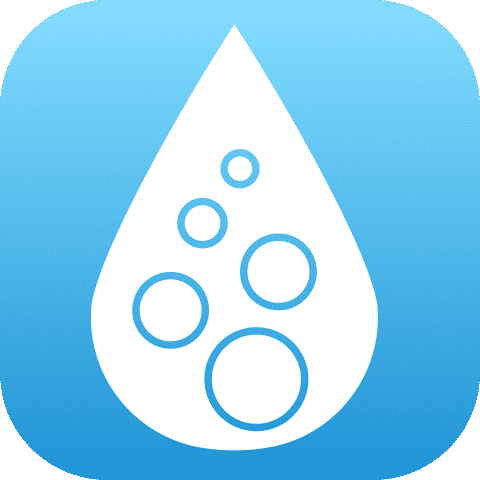 Phone Cleaner
Cost: Free
Platform: iOS and Android

Snapseed is an incredibly popular photo filter application for the iPhone. This app has not only a substantial number of photo filters but also a wide range of photo-editing tools. You can edit any kind of photo from landscapes to portraits.The app is easy to use and will suit both beginners and advanced users.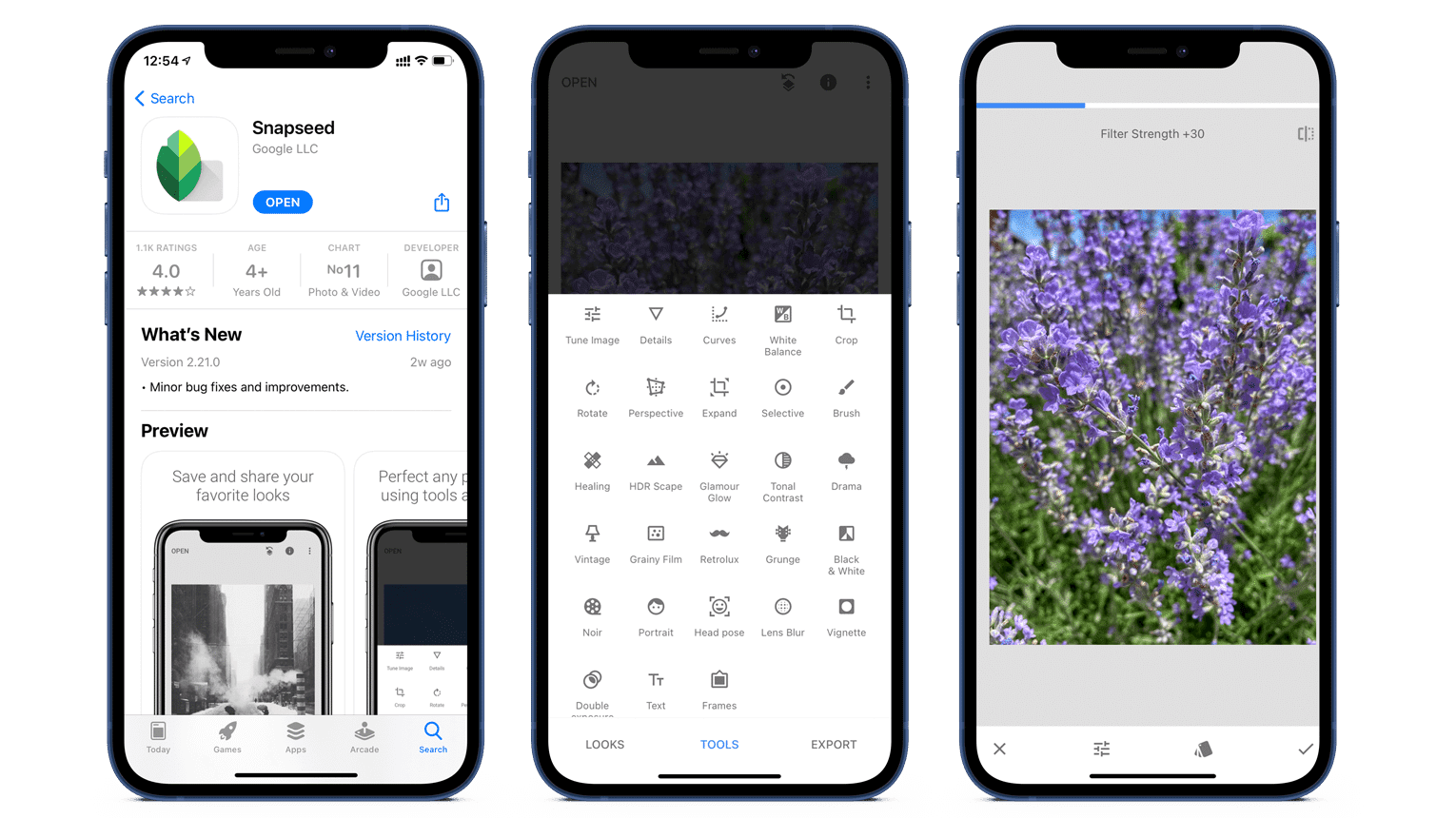 The application has a lot of standard features. You can crop or rotate photos, manage light, color, and detail adjustments. The program allows you to add text or frames to the photo. Snapseed also has some interesting additional tools that you will not find in other applications.
Extra features of Snapseed:
Expanding. This tool gives you the ability to stretch the background of the photo, thus expanding the image.
Selective adjustments. This tool allows you to change the light and color controls of a selected zone of the photo.
Healing. With the help of the healing brush tool, you can remove unwanted details from the photo.
Double exposure. With a double exposure tool, you can mix two exposures in one image.
---
Cost: Free (subscription starts at $4.99/month)
Platform: iOS and Android
Adobe Lightroom is a professional iPhone photo editor with wide adjustments for light and color correction. Despite the fact that the application is commonly used by professional photographers and SMM specialists, even a beginner can understand how it works.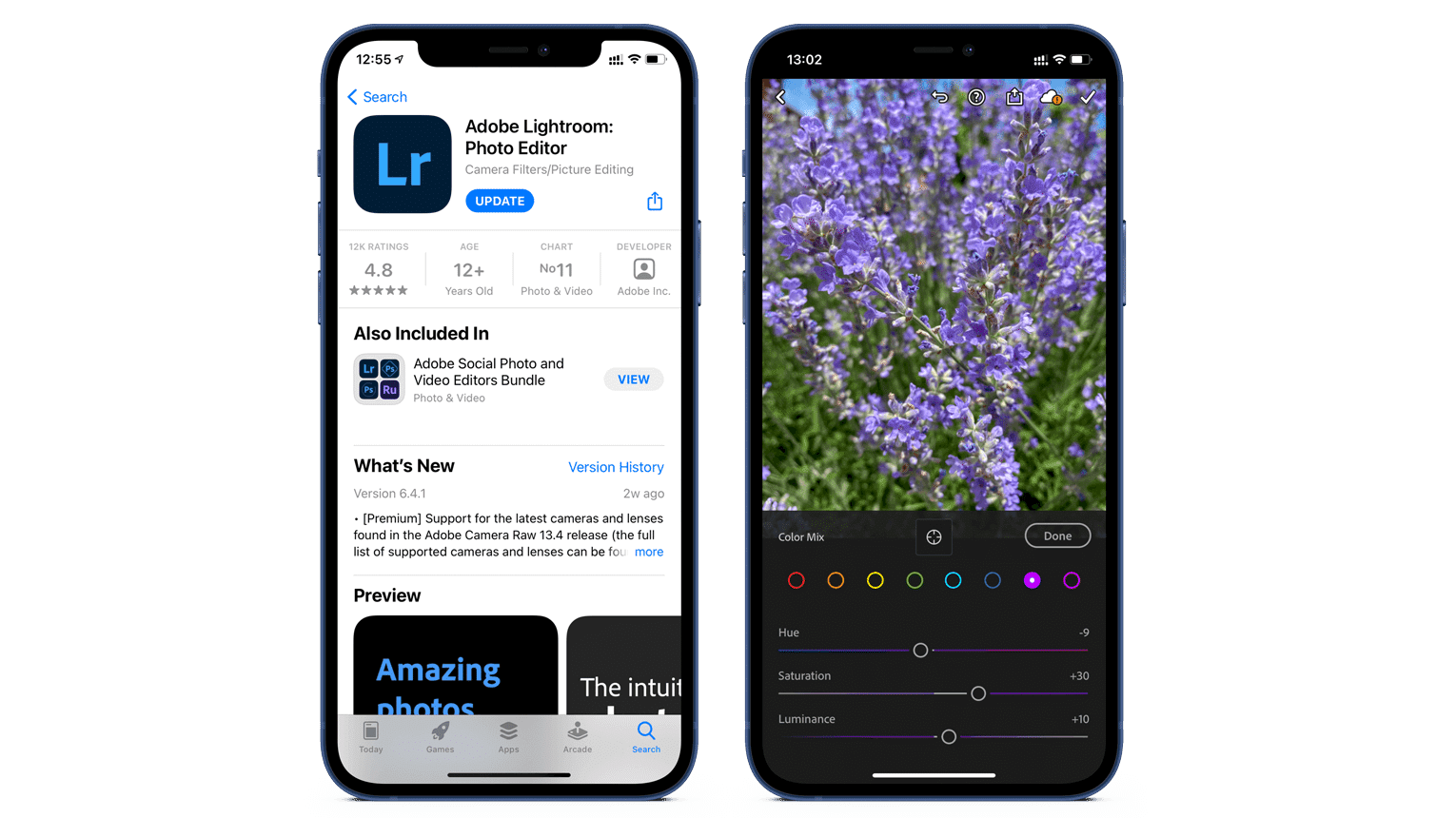 In Adobe Lightroom, you can even create your own preset. You can easily create professional pictures with such extensive adjustments. However, some of the additional features are available only in the premium version. We will single out some interesting features of the Adobe Lightroom below.
Extra features of Adobe Lightroom:
Separate color correction. The great advantage of this option is that you can change specific colors on the picture.
Presets. You can create presets and make your own style when, for example, visualizing your Instagram profile page. You have the ability to create unique processing. You can also download presets and use them for your photos.
---
Price: Free
Platform: iOS and Android
PixelCut offers a range of AI-powered photo editing tools that can help users enhance their images and streamline their workflow. PixelCut's tools can save users time and effort, allowing them to focus on the creative aspects of their work rather than the technical details of photo editing. The fact that it's free makes it a great option for anyone looking to improve their images without having to invest in expensive software or professional services.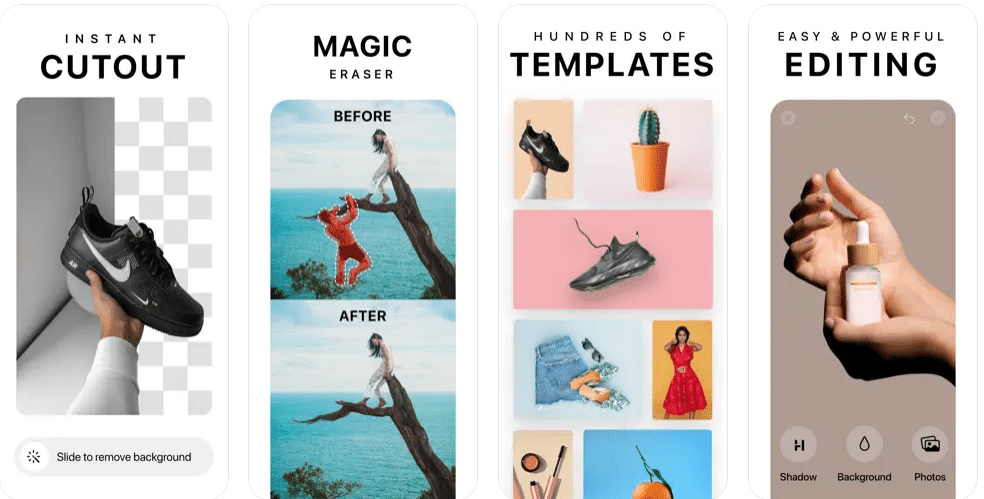 Extra features of PixelCut:
Background Remover: Quickly and accurately remove the background from an image.
Image Upscaler: Increase the resolution of a low-quality image without sacrificing detail.
Picture Cleanup: Automatically remove unwanted elements from an image (people, vehicles, etc).
AI Product Photos: Generate professional-looking product photos for your eCommerce website in seconds.
---
Price: Free (subscription starts at $7.99/month)
Platform: iOS and Android
VSCO is an incredibly popular photo editor for a smartphone that can offer you great diversity in photo filters. Using these filters, you can get the perfect picture in just a few clicks. The application has an intuitive interface and is overall easy to use. It can be a perfect solution even for beginners.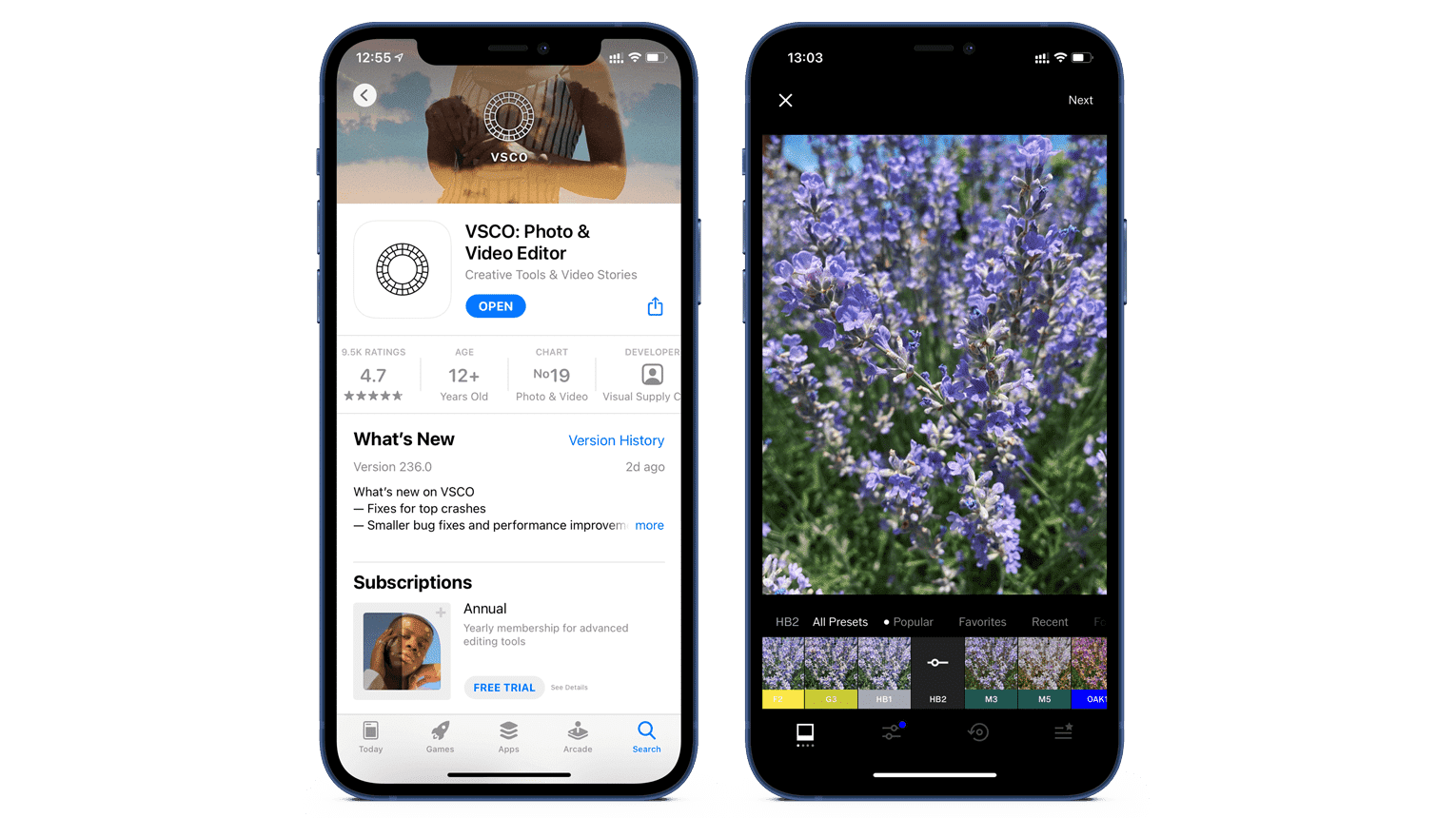 VSCO is free, but in the premium version, you can get double the filters. In comparison with other photo filter apps, VSCO doesn't have many extra features. But the program has significant advantages.
Advantages of VSCO:
Easy to use. The simple and modern design is attractive to users. It is exceedingly easy to edit photos in the VSCO.
Free filters. With the free filters, you can transform your images in a few clicks.
---
Price: Free (Subscription starts at $6.99/month)
Platform: iOS and Android
AirBrush is a perfect iPhone application if you need to edit a portrait photo. It allows you to totally change a face, reshape a nose shape, or alter eye or hair color. The program has a lot of useful tools that can help you to create your perfect photo in less than a minute.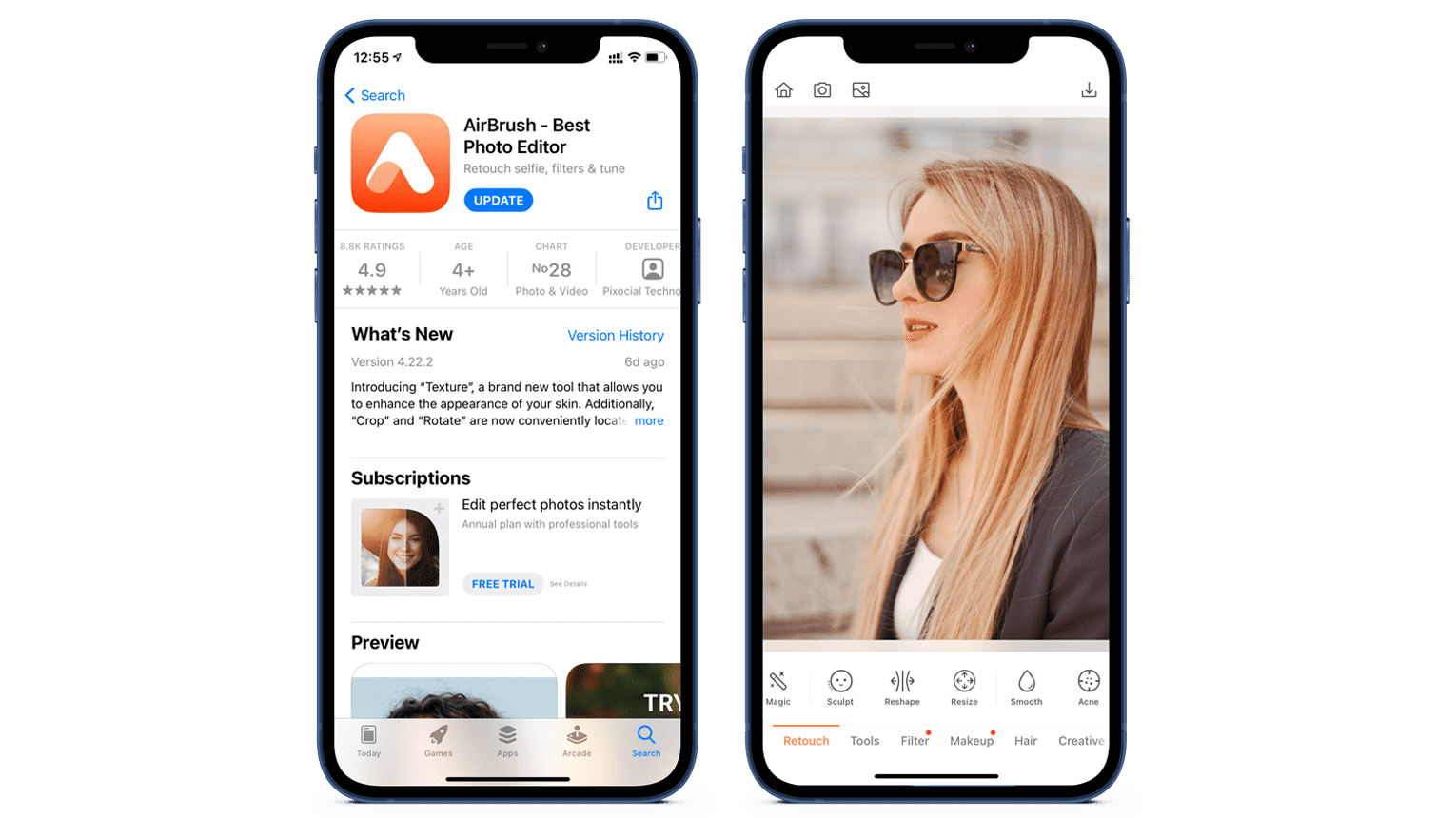 The AirBrush photo editor allows you to correct skin tone, whiten your teeth, and even remove dark circles under the eyes. Unfortunately, some of the tools are available only in the premium version, but even if you use only free tools, you will get spectacular results. Below we will describe some interesting features of the AirBrush application.
Extra features of AirBrush:
Detailed retouch. You can remove acne, smooth your skin, brighten the eyes, whiten your teeth, and even sculpt your face, changing the size of lips, nose, and eyes.
Makeup filters. The program provides free makeup filters. With them, you can create a new look for you in a few clicks and manage the intensity of changes. However, most makeup filters are available in premium mode only.
---
Price: Free (subscription starts at $4.66/month)
Platform: iOS and Android
PicsArt editor will help you make creative pictures and collages on your iPhone. In addition to using common editor adjustments and filters, you can embody your creative ideas in your photos.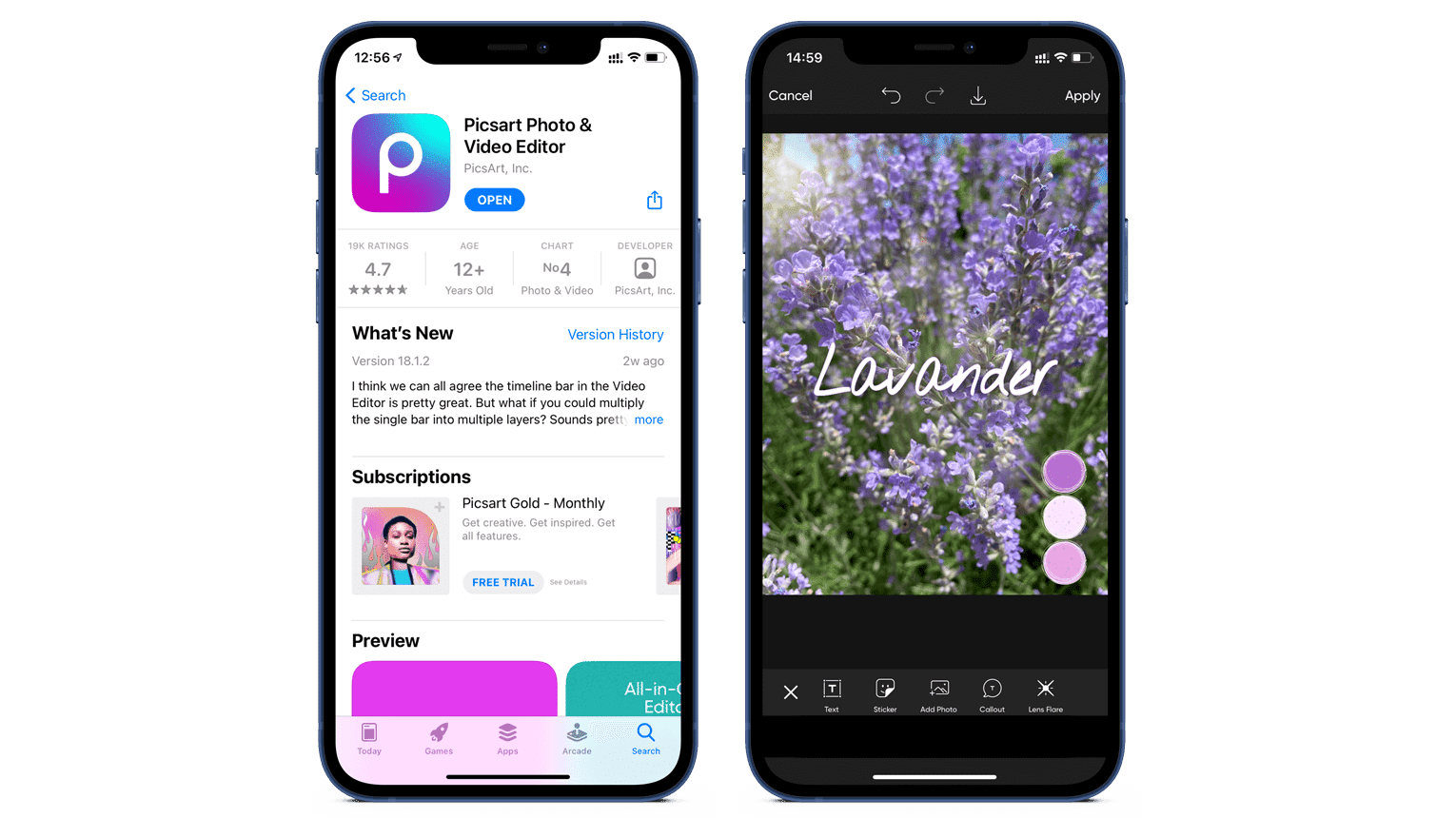 PicsArt allows you to edit any kind of photo. It even has retouching tools to edit photos. In short, PicsArt is an all-in-one app with lots of great tools. We highlighted the most interesting features below.
Extra features of PicsArt:
Create collages. You can create different collages in the program, blend pictures, remove their background, make a free crop, and more.
Create drawings. The drawing feature allows you to be as creative as you want. There is a variety of different brushes to draw anything you want.
Add stickers, text, or flare to the photo. With PicsArt, you can add stickers, text, flare, or frames to the photo. The application contains a lot of free stickers and fonts.
Retouch tool. This tool will help you to get rid of unwanted details on your photo, for example, unwanted people in the background, junk, spots, and so on.
---
Price: Free (Subscription starts at $2.99/month)
Platform: iOS and Android
Afterlight is an iPhone filter application that offers a big library of filters and lots of different tools. You can manage selective adjustments of light and color and add text, stickers, or quotes to your picture. Despite having such a large number of professional tools, it's easy to use. Unfortunately, the most interesting tools are available only in the paid version.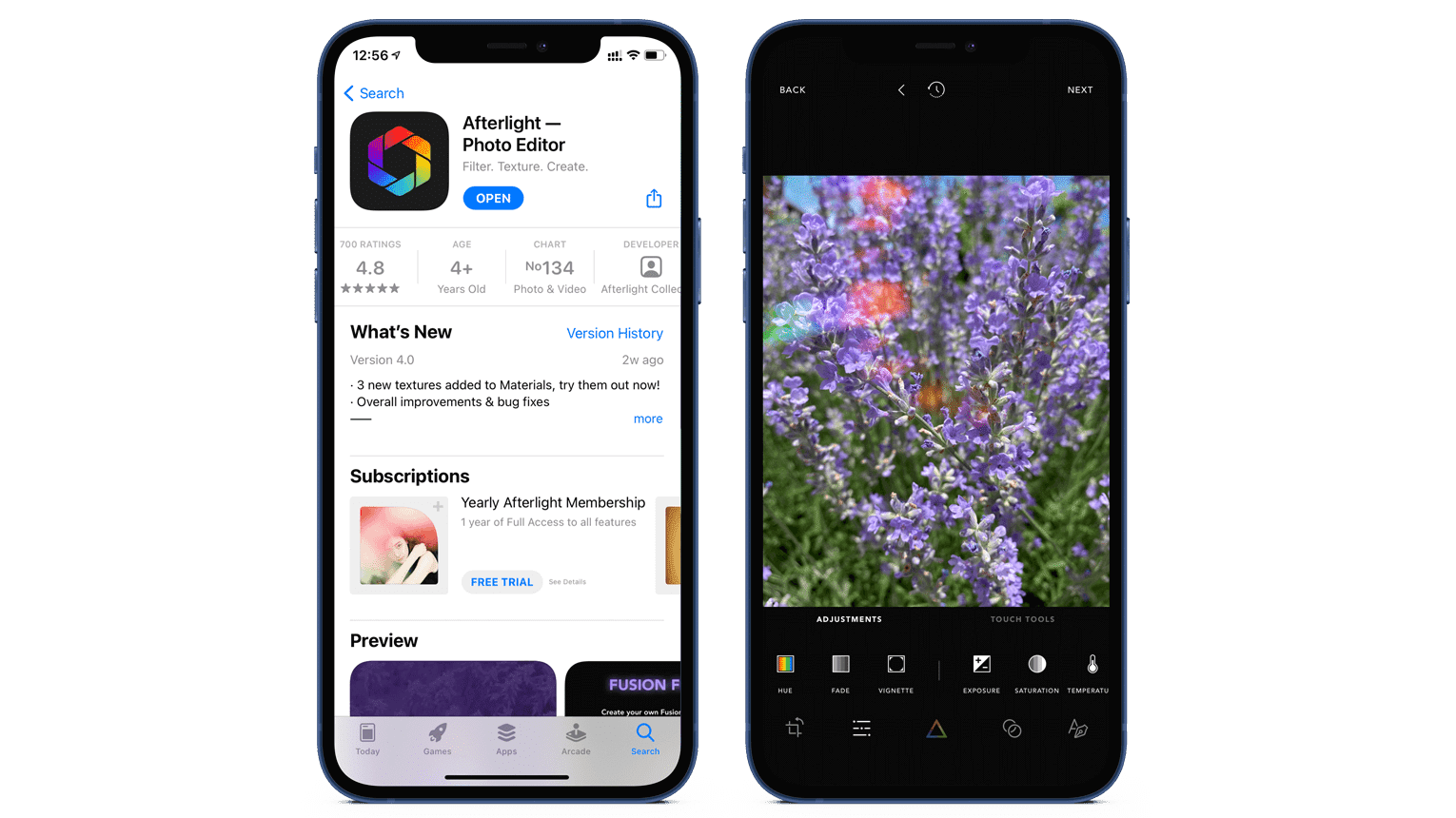 Among the wide standard options, there are several interesting features that separate the application from other editors listed above.
Extra features of Afterlight:
Creative effects. The app has special creative effects, which allow you to add light or use the color shift tool to create a glitchy abstract effect.
Adding text and stickers. In the program, you can complete your picture with text or stickers, as well as with quotes.
---
Conclusion
We have shown you the most popular iPhone photo filter apps and their best editing tools. We also described the features and advantages of each application. We hope that this article helps you choose the best application for adding filters to your iPhone photos. Additionally, we want to remind you that if your iPhone storage is full of unneeded similar photos and generally full, you can use a free application called Phone Cleaner for Media Files. It will help you to quickly free up space on your iPhone. This application finds and removes duplicate photos and the biggest media files in your iPhone storage.