App Cleaner & Uninstaller – Upgrading to PRO

App Cleaner & Uninstaller allows you to clear the cache files, cookies and other service files of each installed application. You can download it absolutely free from the App Store. It's a great tool to have when you need to clean up your Mac. To uninstall applications completely in just one click and get some more features, you will need the PRO version. Read in our previous article the difference between free mode and in-App Purchase to Pro mode or let's quickly see what features you get with each of them.
Preview installed programs.

Preview the programs' service files.

Preview the total size of each program.

Estimate the total size of service files.

Remove service files.

Find

Remains

.

Remove Remains.

Preview system extensions.

Stop programs from running at Mac startup.

Preview supported document types.

Remove programs' executables.

Remove system extensions.

Uninstall apps completely in one click.

Hide ads.

Get premium support.
How to make in-App Purchase and get App Cleaner & Uninstaller Pro version
If you want to have all the benefits of our tool and make uninstalling apps easier and faster, we recommend using its Pro version. Follow the steps below to upgrade to Pro.
Launch the application and

click Upgrade to Pro – the green button in the top right-hand corner.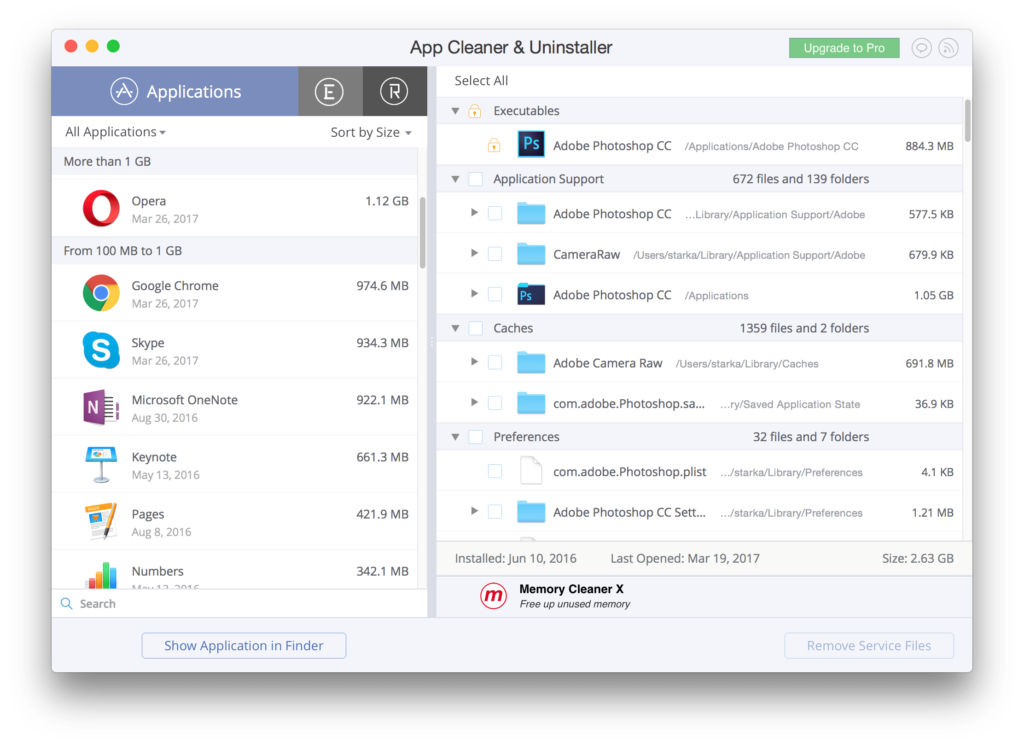 You will see a pop-up window. Click the green

Price button

to make the purchase through the App Store. If you have previously purchased the app, click the Restore button.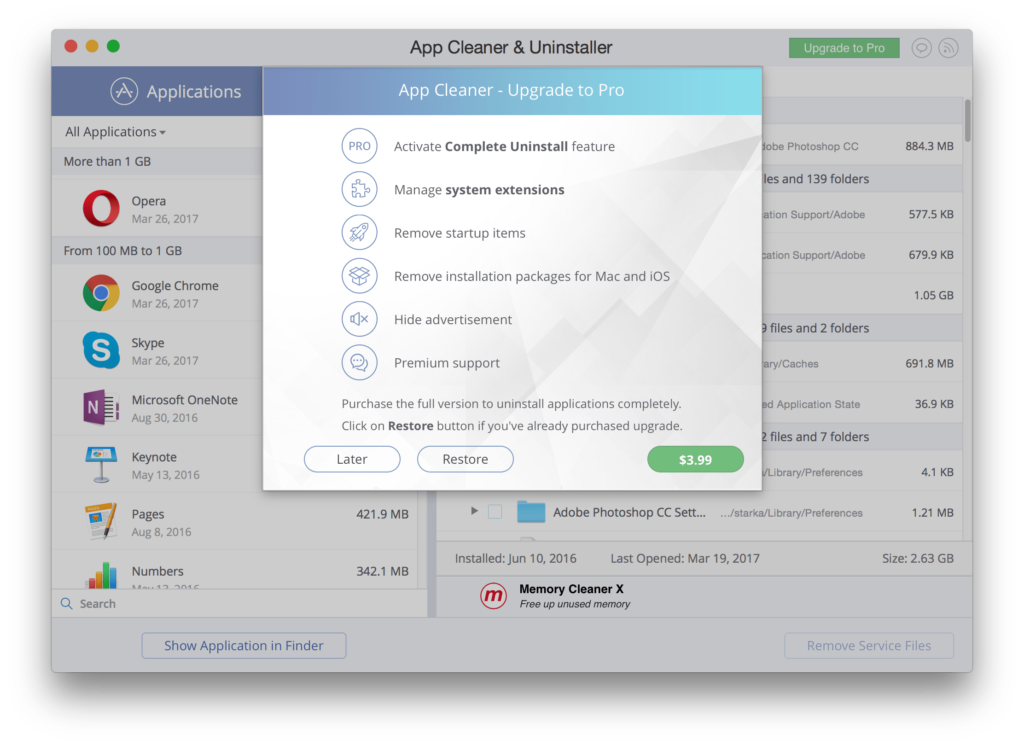 The App Store service will request your Apple ID. Enter your email and password to login and download App Cleaner & Uninstaller Pro. Please make sure that you are using the same Apple account you used when you previously downloaded the app.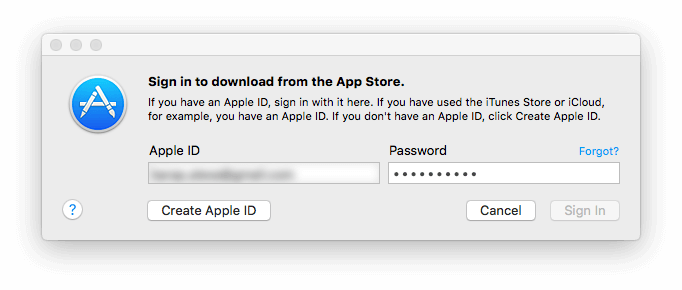 The applications will receive in-app purchases made with your account.
Reboot your Mac.

Launch the app and click again Upgrade to Pro.

Use the Restore button.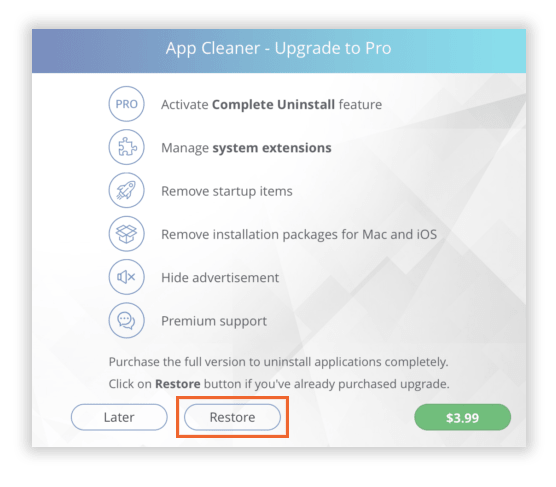 The issue should be solved. You don't have to worry about your money because, according to the Apple rules of non-consumable type of in-App Purchase, it is impossible to pay twice.
How you can confirm that your purchase is completed successfully
Once you upgrade the uninstaller, the green button in the top right-hand corner disappears. It means that now absolutely all the features are available to you. No more will you see an advertisement in the right section of the window, and the locked icons of unobtainable options will be changed to checkboxes. Look at the screenshots.