Duplicate File Finder is a software tool that optimizes and cleans up your Mac from unneeded duplicate files, folders and similar photos. All the duplicates you decide to delete with this app will automatically go to the Trash.
Sometimes an important file may accidentally be deleted. Fortunately, you can easily recover deleted files and folders with Duplicate File Finder.
If you see this window it means that your application doesn't have access to the Trash.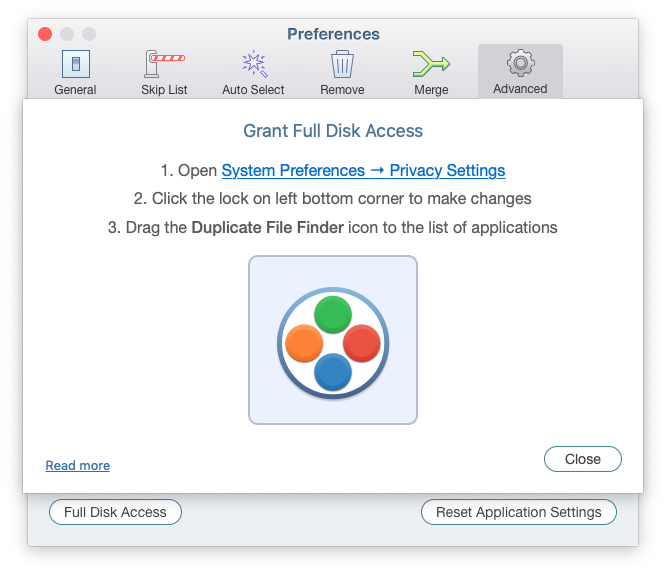 To let the App restore items from your Trash, complete these simple steps:
Go to System Preferences → Security & Privacy → Privacy.
Select the Full Disk Access section. Click the Lock icon to make changes and enter your user password.
Then click the Plus icon.

Go to the Applications folder and add Duplicate File Finder.

Click the Lock icon again to prevent further changes and close System Preferences.

Now you can easily restore all the necessary removed items.
---
Articles you may be interested in:
How to downgrade macOS Catalina to a previous macOS version
How to uninstall 32-bit apps on your Mac
How to find and remove duplicates in cloud storages
How to properly maintain your Mac with regular cleaning