(by using "Select Duplicates in Folder" button of the Duplicate File Finder app)
Duplicate Files Finder is an essential tool for finding and removing file copies and twins from your Mac. It provides a convenient option to compare folders and select all duplicates at once in one of the folders. As a result, you save time and no more need to review and select each duplicate file separately.
---
How to Use "Select Duplicates in Folder" Feature
Step 1 – Find Duplicates
If you have two or more folders with multiple duplicate files (images, videos, documents, music and so on) you can just drag and drop these folders to the app to scan.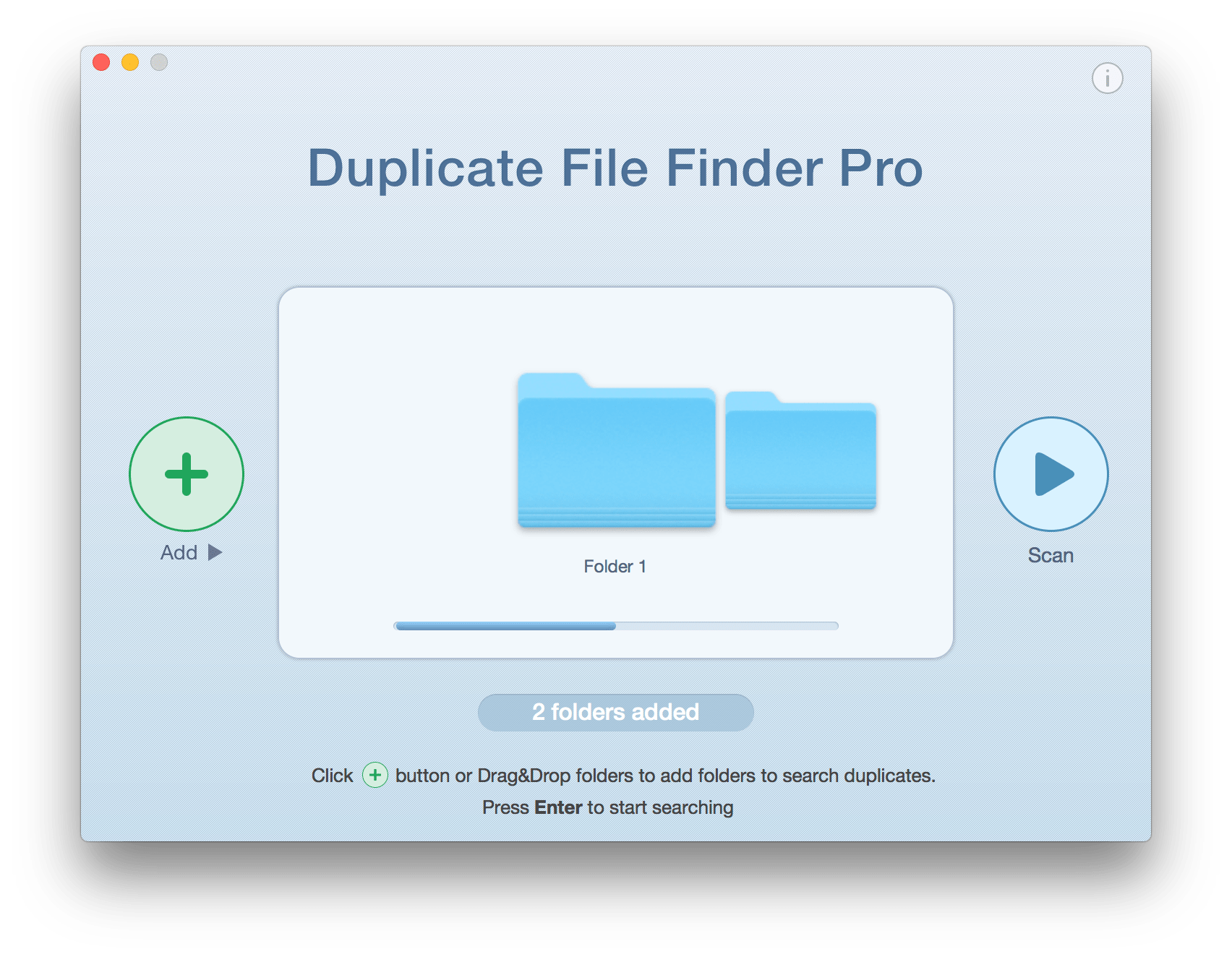 Then click the Scan button. The application will start the duplicates searching process and, in less than a minute, it will show you the results. Switch to the Duplicate Files tab to preview all types of duplicate files in your folders.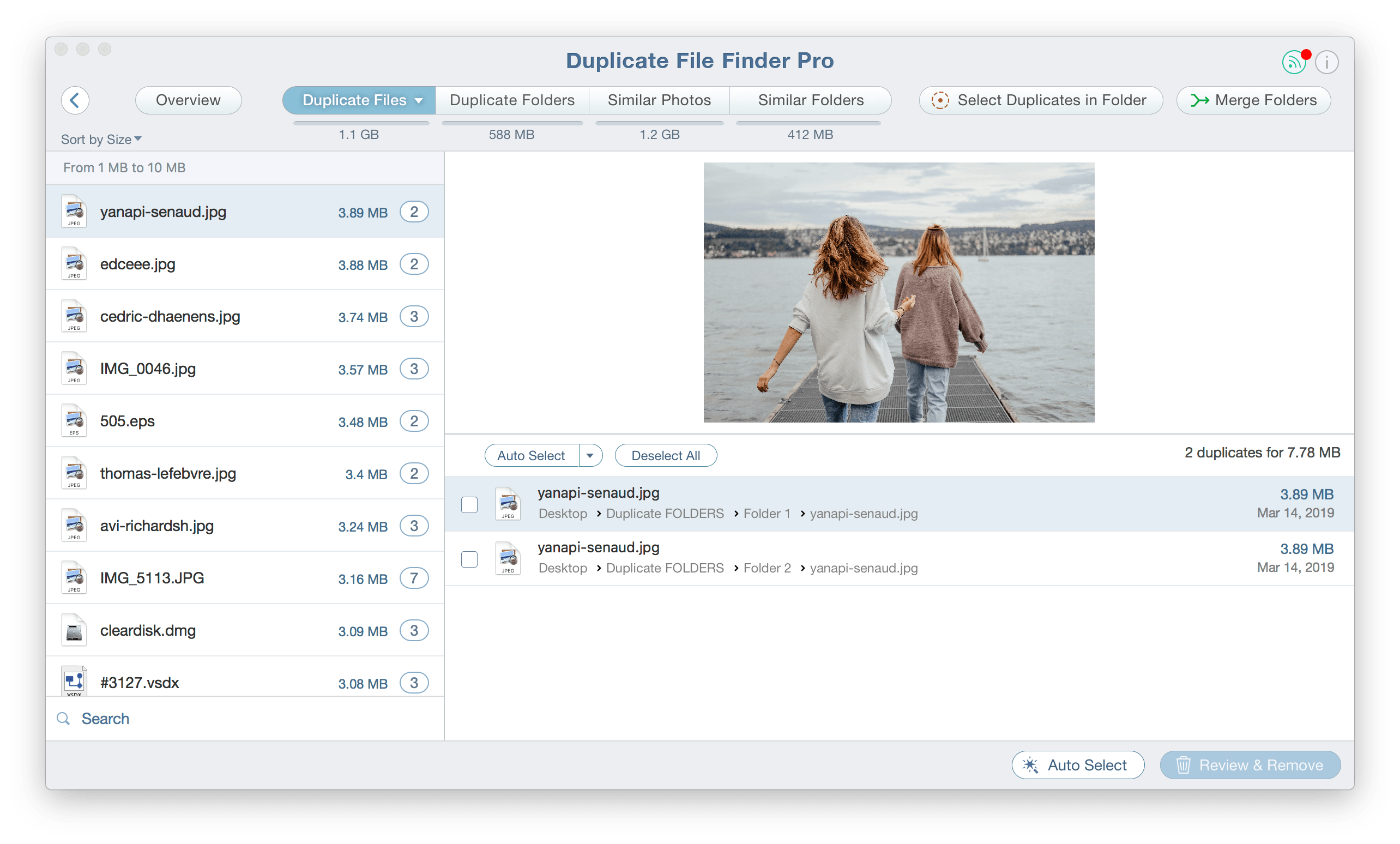 ---
Step 2 – Select Duplicates
If you have a large number of duplicates, it might take a significant amount of time to review each file and select unneeded copies in a specific folder. That's why the application provides a special feature, which will help you to complete this task much faster.
Go to the Select Duplicates in Folder tab. You will see a new window with a list of your folders and detailed information about how many duplicate and unique files each of them has.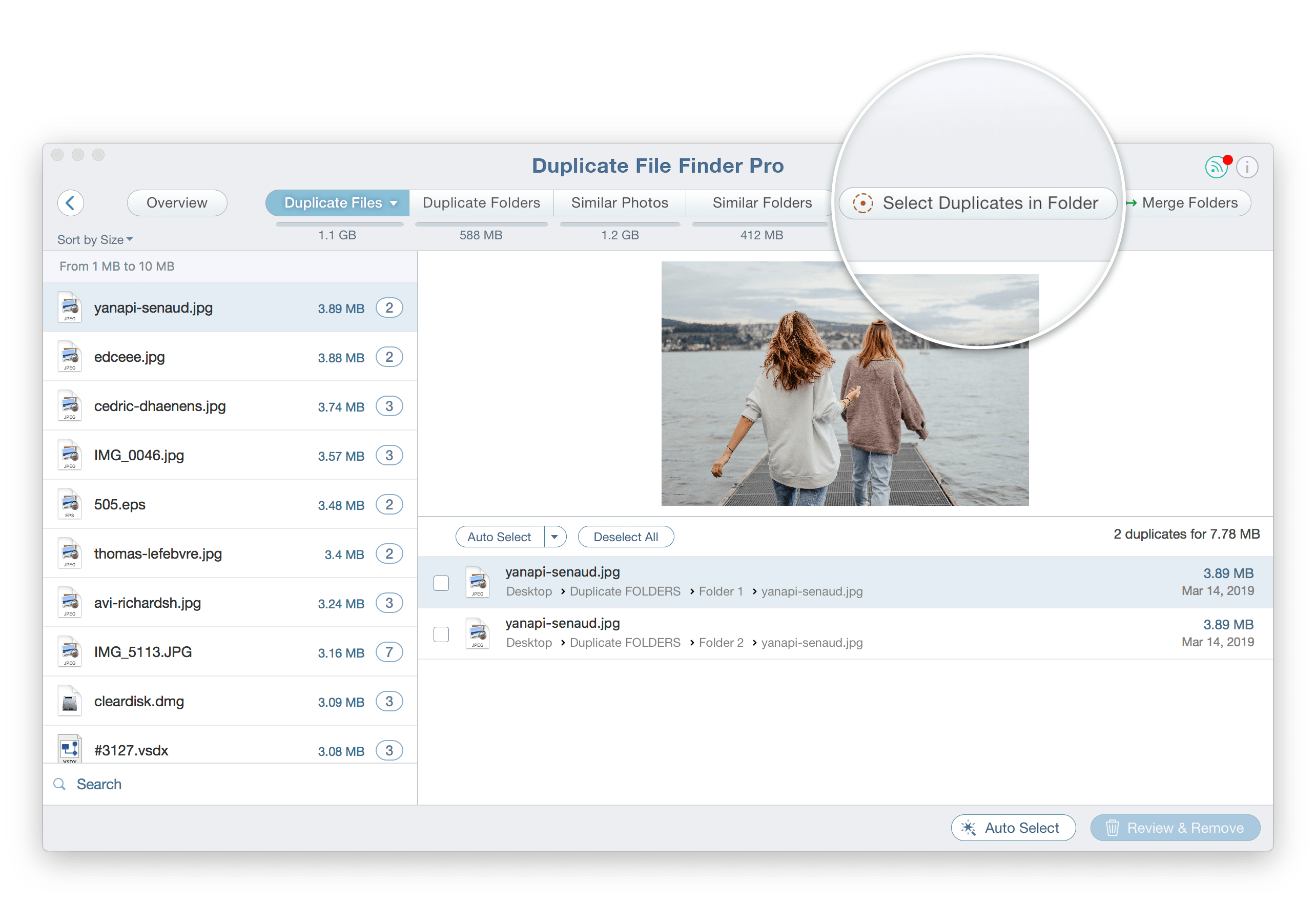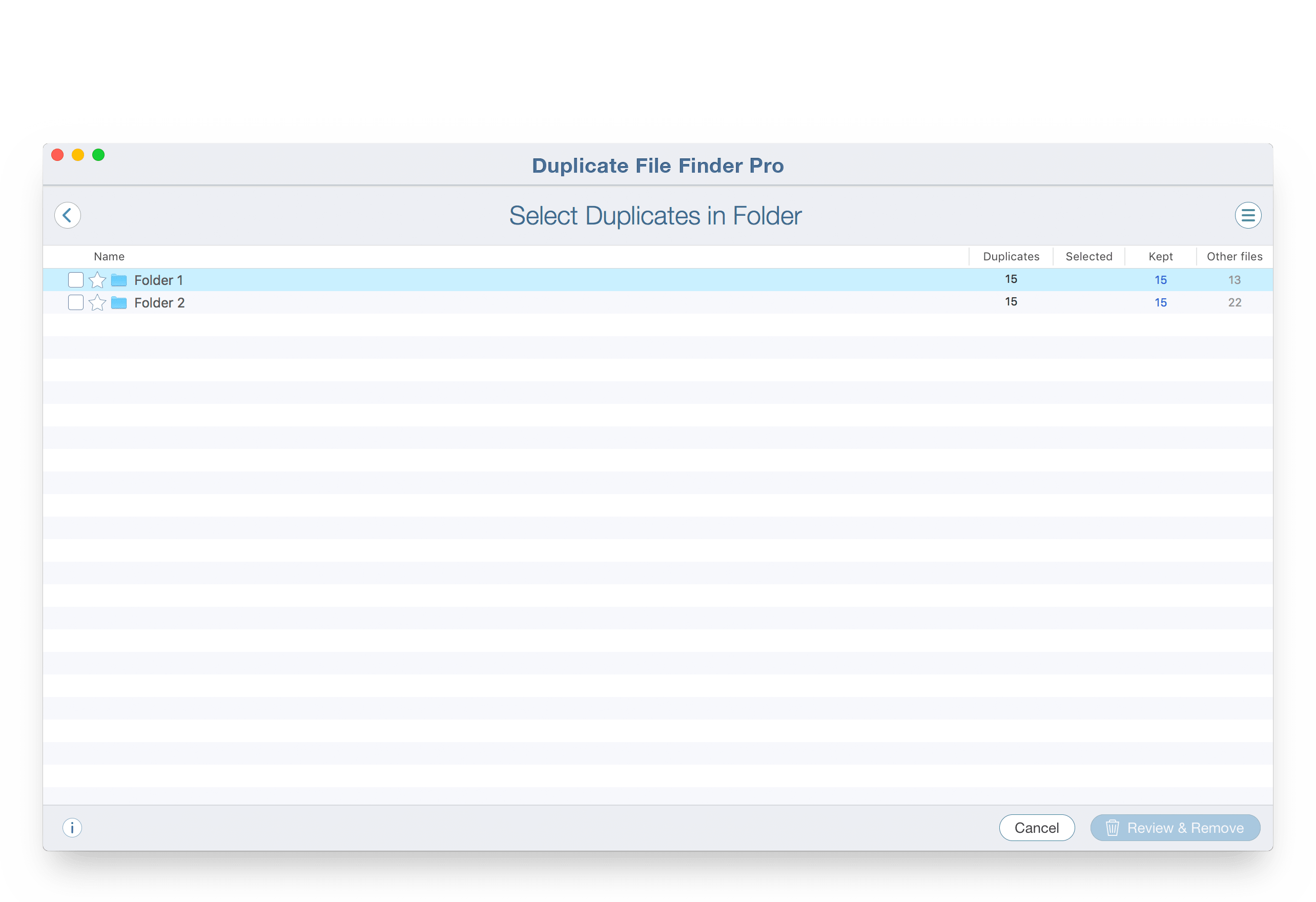 Here you can also preview the duplicate files. For this, click on "Show Files." You will see the folders' content.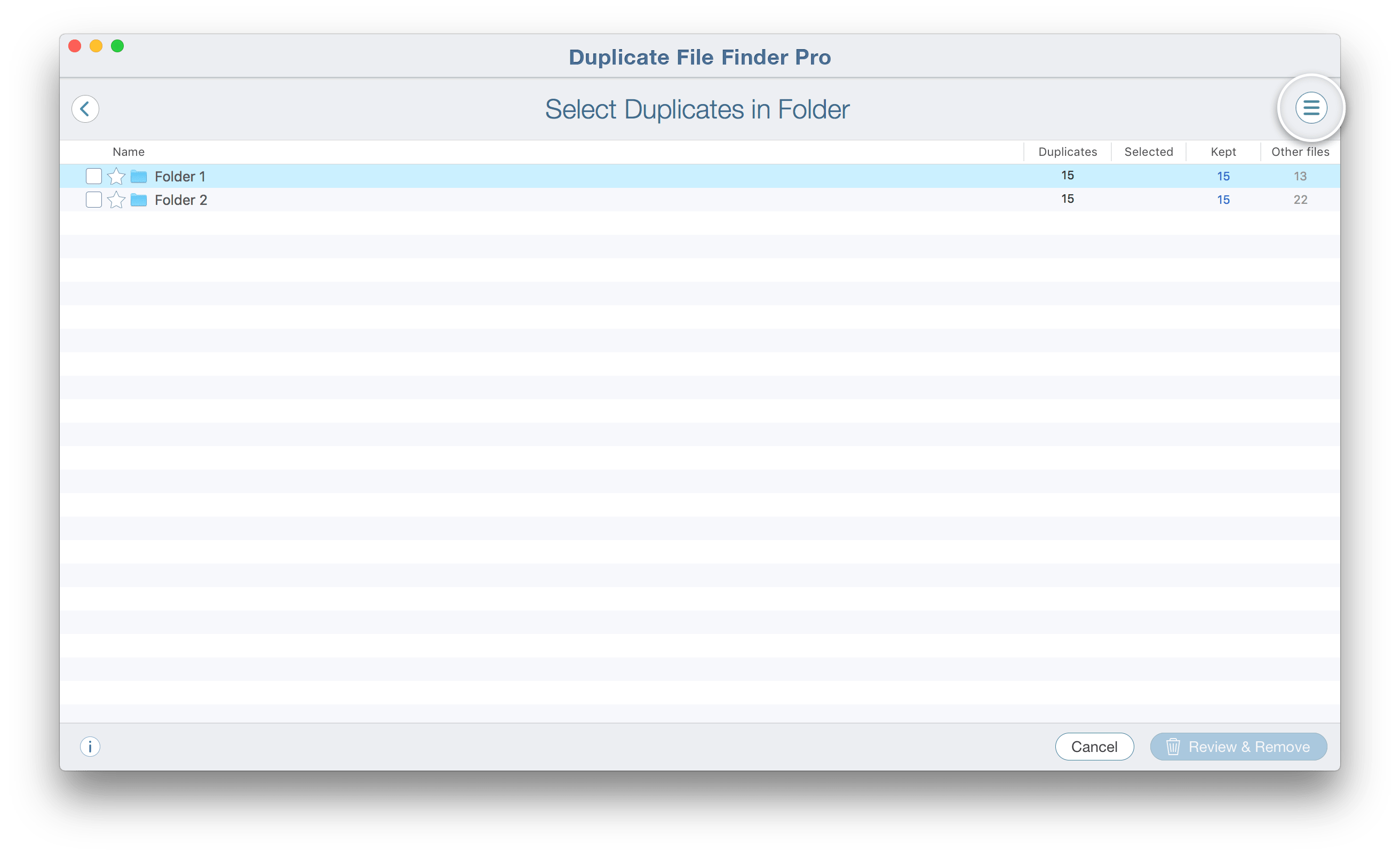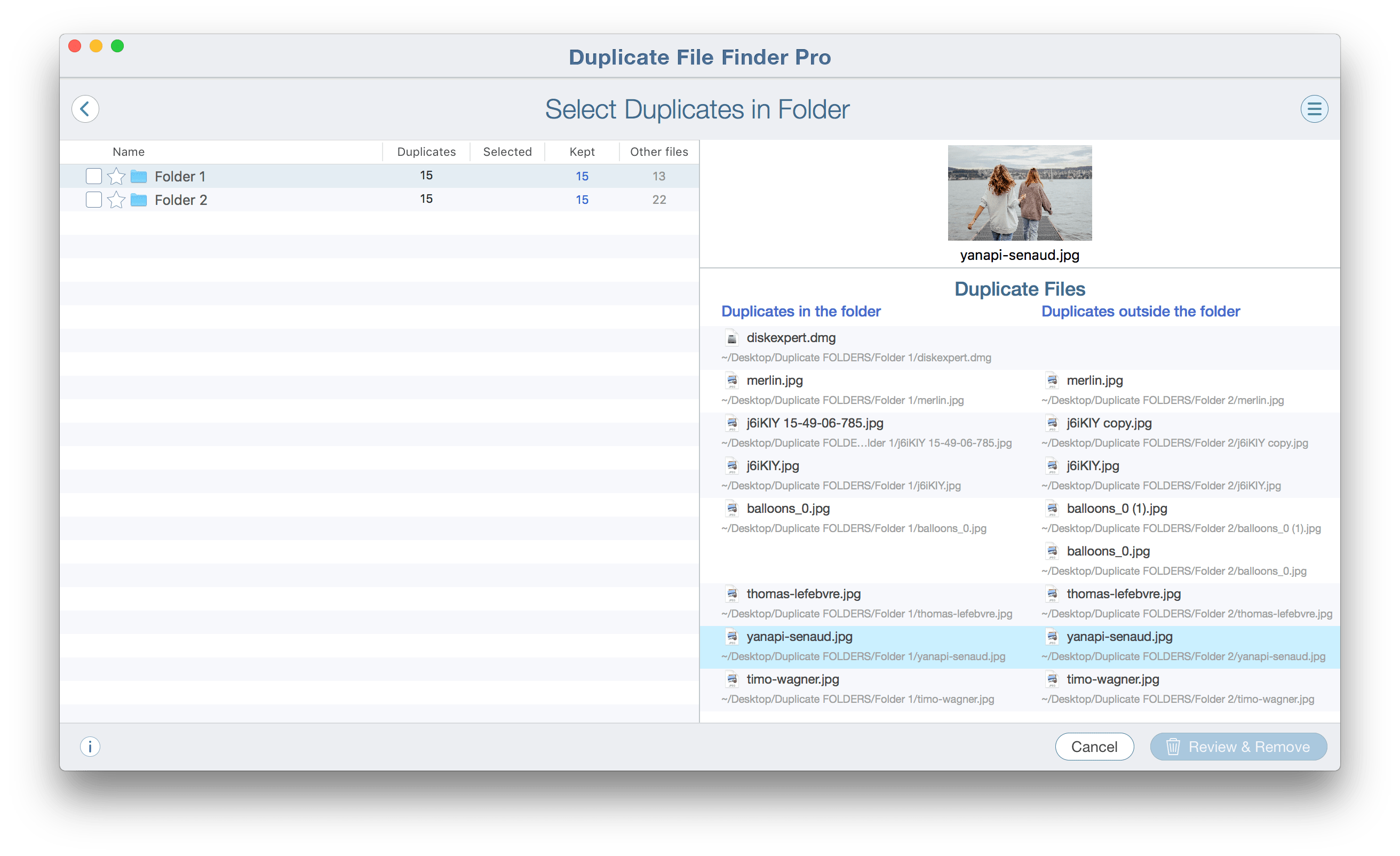 To select all duplicates in a specific folder just mark the appropriate checkbox near the folder's name. You will see how many duplicates were selected in this folder – the number is marked by red color in the second column.
If you want to allow duplicates to remain in a specific folder, you should click on the Star icon near its name. The Yellow Star mean that duplicates in this folder will be kept. Duplicate files in other folders will be selected for removal. The number of files to be kept is shown in the third column.
So, if you want to select duplicates in a folder for removal – tick the checkboxes near the folder's' name.
If you want to keep all files in a folder, and select their duplicates in other folders – click the Star icon near the folder's name.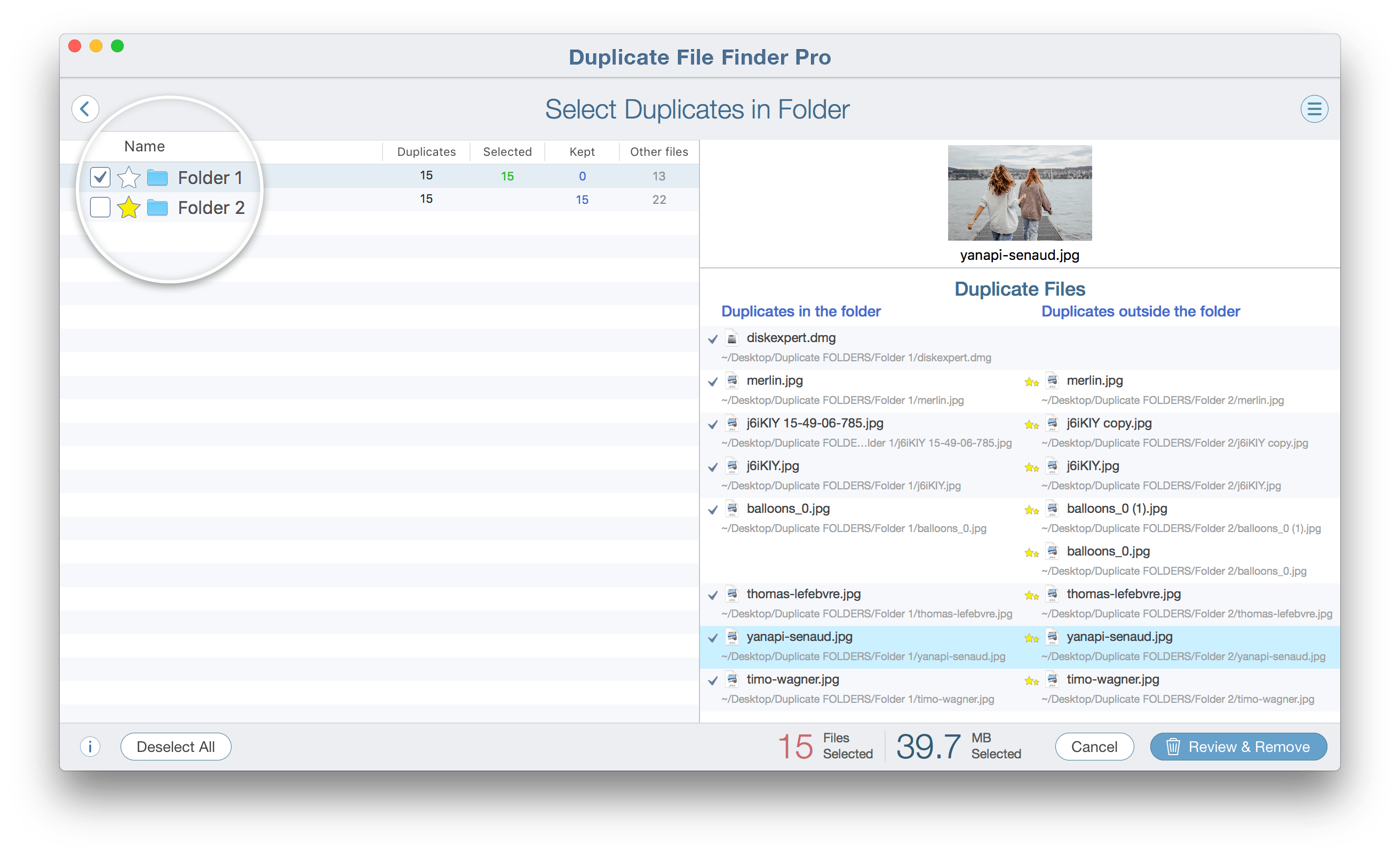 ---
Step 3 – Remove duplicates in selected folder
There is one last step to remove all duplicates from a selected folder. All you need to do is to click the Review & Remove button. The application will let you to preview the files once more and, if everything is in order, confirm your task by clicking the Remove button.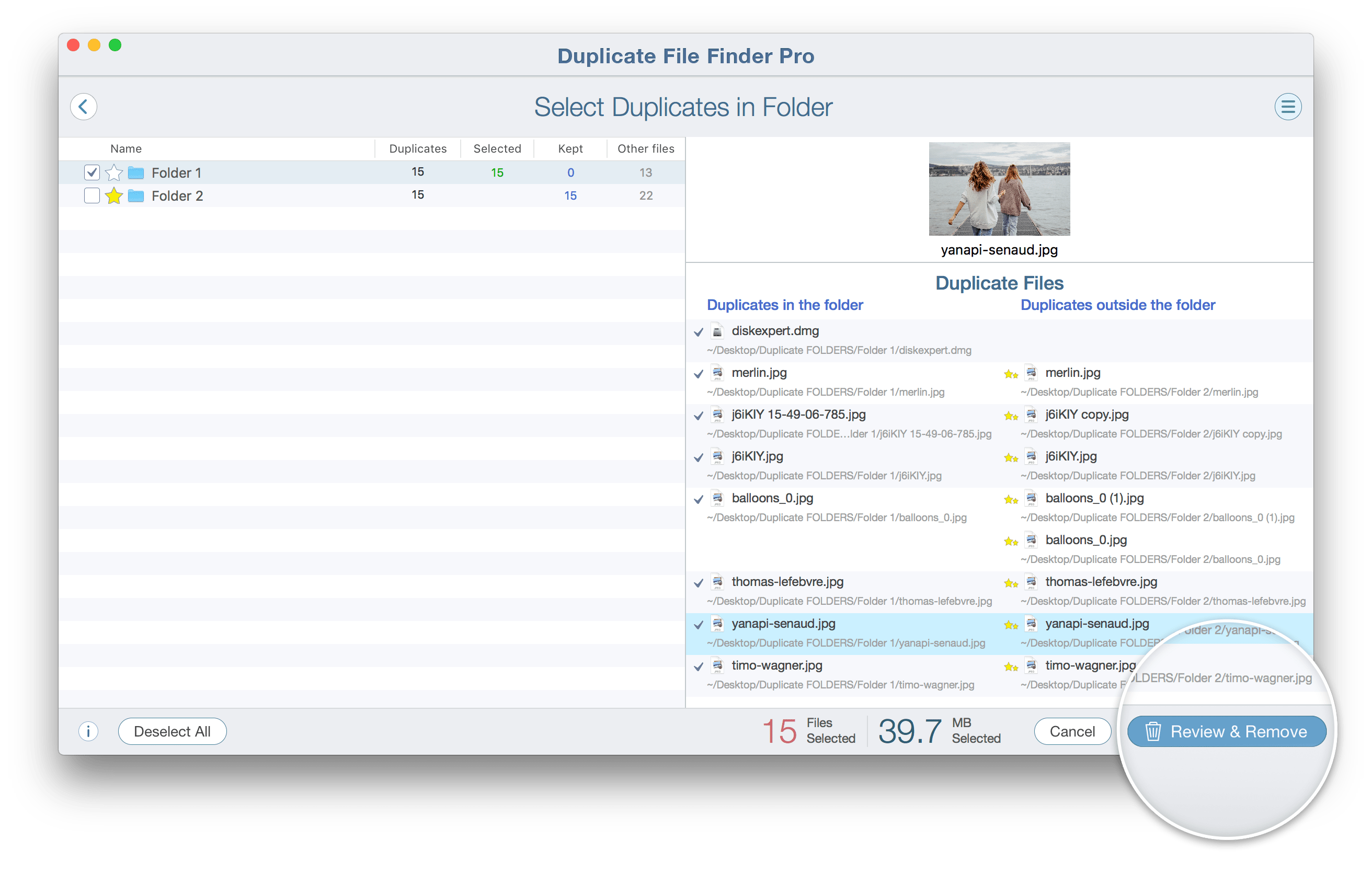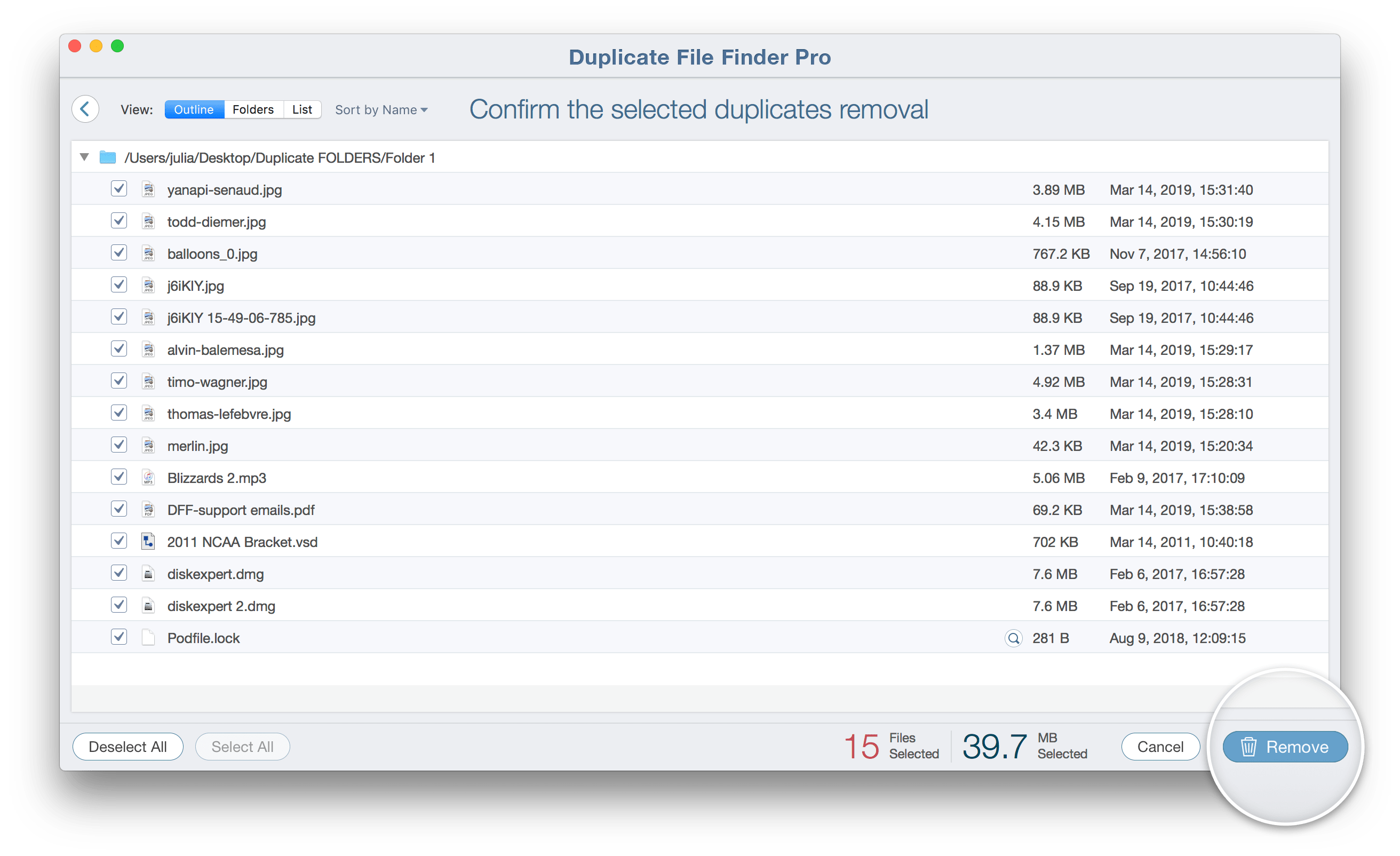 Note that when you remove duplicates in the "Select Duplicates in Folder" window, you can be assured that you will not remove all copies by accident. At least one duplicate will be kept because the application makes it impossible to select all folders and duplicate copies.
That's all! Use Duplicate File Finder to easily compare folders for duplicates and get rid of unneeded files. Read more about the "Select Duplicates in Folder" option.
---
Related Articles: