Duplicate File Finder provides the Cleanup Hints option for a better user experience. For example, you may want to remove the largest duplicates, remove duplicates in Similar folders, or remove duplicates with the most copies. You can find these Cleanup Hints in the Overview tab. They indicate which files to remove in order to free up as much disk space as possible.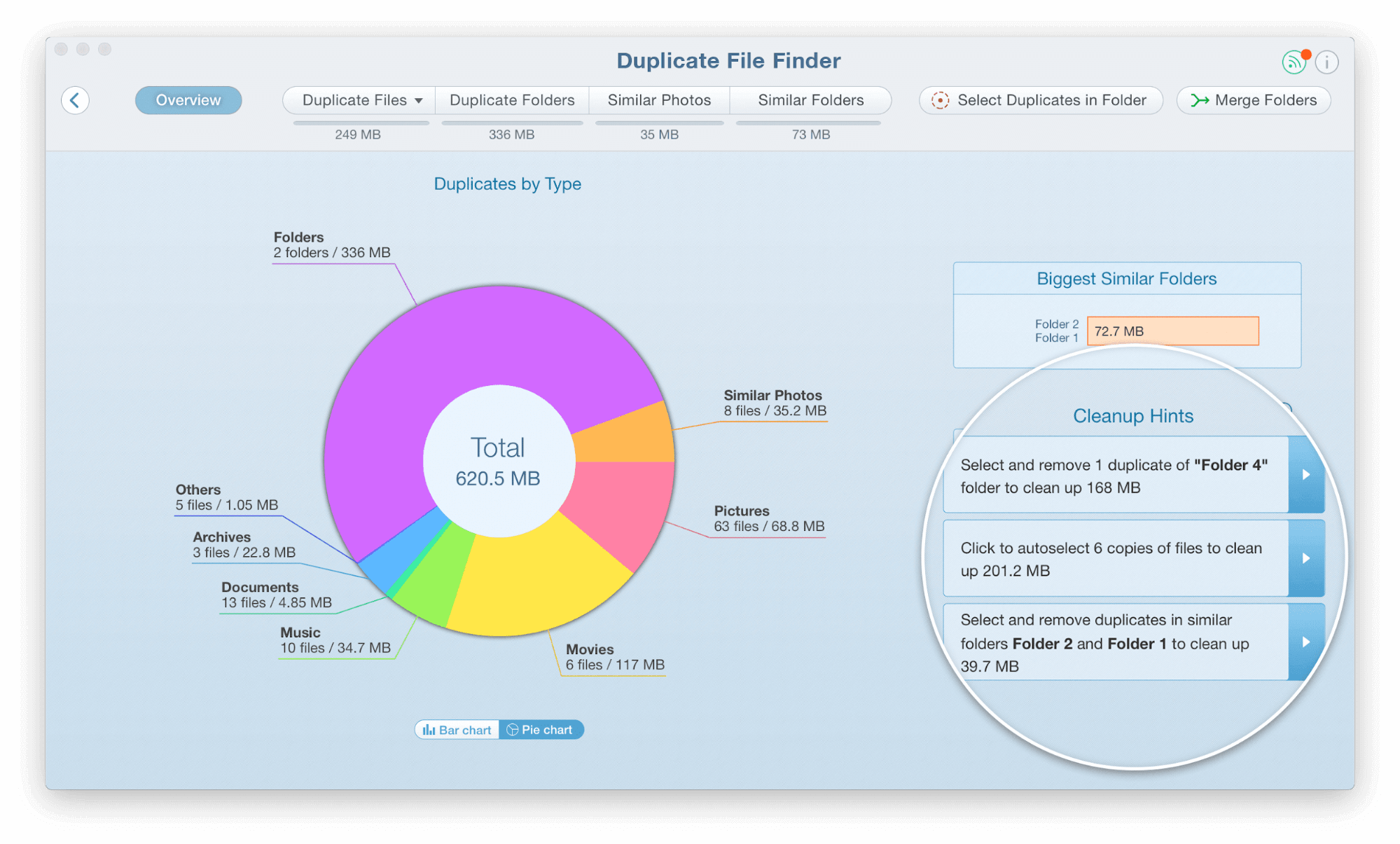 Three hints are given at a time. Each time you click the Pointer button you get new tips. In the screenshot below, you can see three types of tips for a fast and thorough cleanup.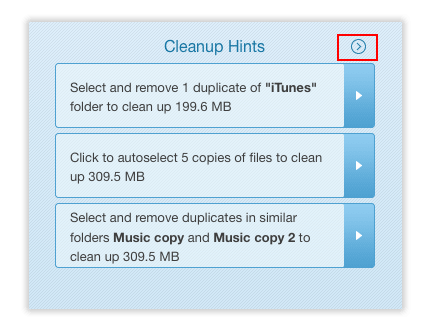 To use the hint*, click it to view the preselected items. Preview the details and confirm removal.
*Please note that the Cleanup Hints option is only available in Pro mode.