Duplicate File Finder allows you to merge Similar Folders. This option would be helpful for you if you need to quickly organize your files and folders that have some duplicates and some unique items. When you merge folders, the application moves or copies unique files from one folder to another, and it can also merge duplicates with different names.
How to merge Similar Folders
Scan your folders or disks and switch to the

Similars

Panel.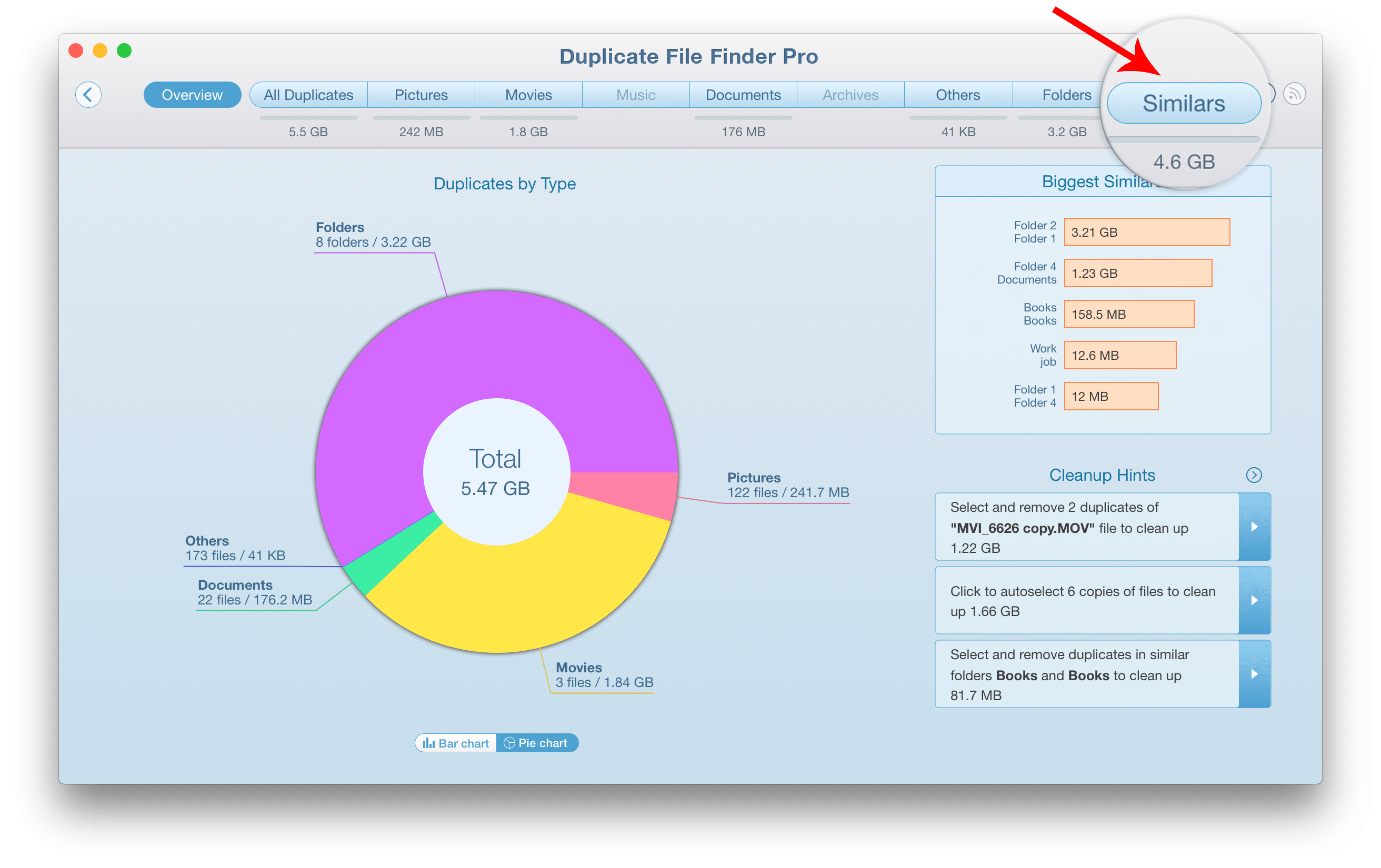 Click the

Merge Folders

button.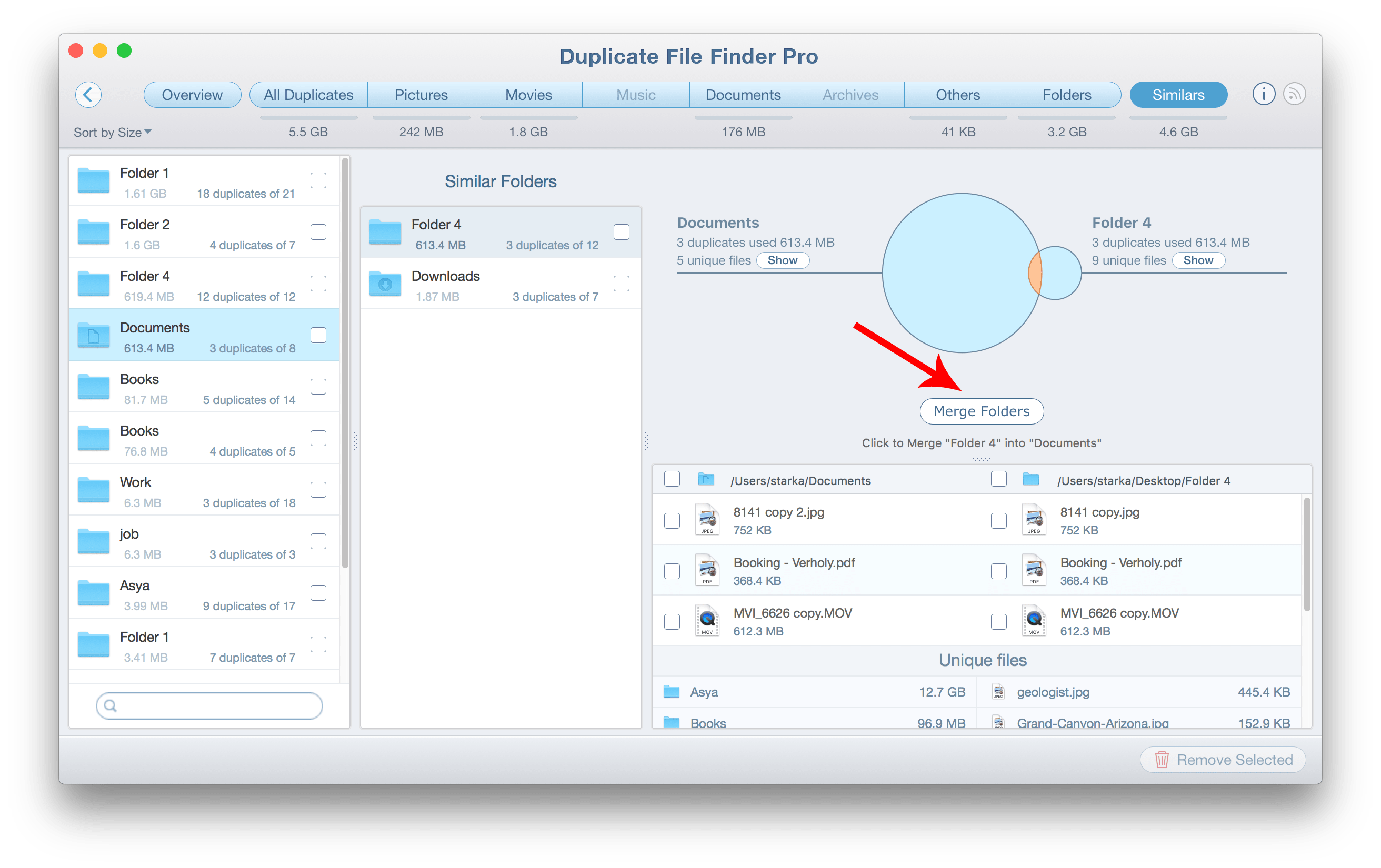 In the next dialog window, select the source folder and destination folder to move or copy the content. Then specify the preferences and click to

Review & Merge

:
Copy or move merged files

Remove or not remove the source folder after merger is completed

Merge or not merge the duplicates with different names

Set color tags to merged files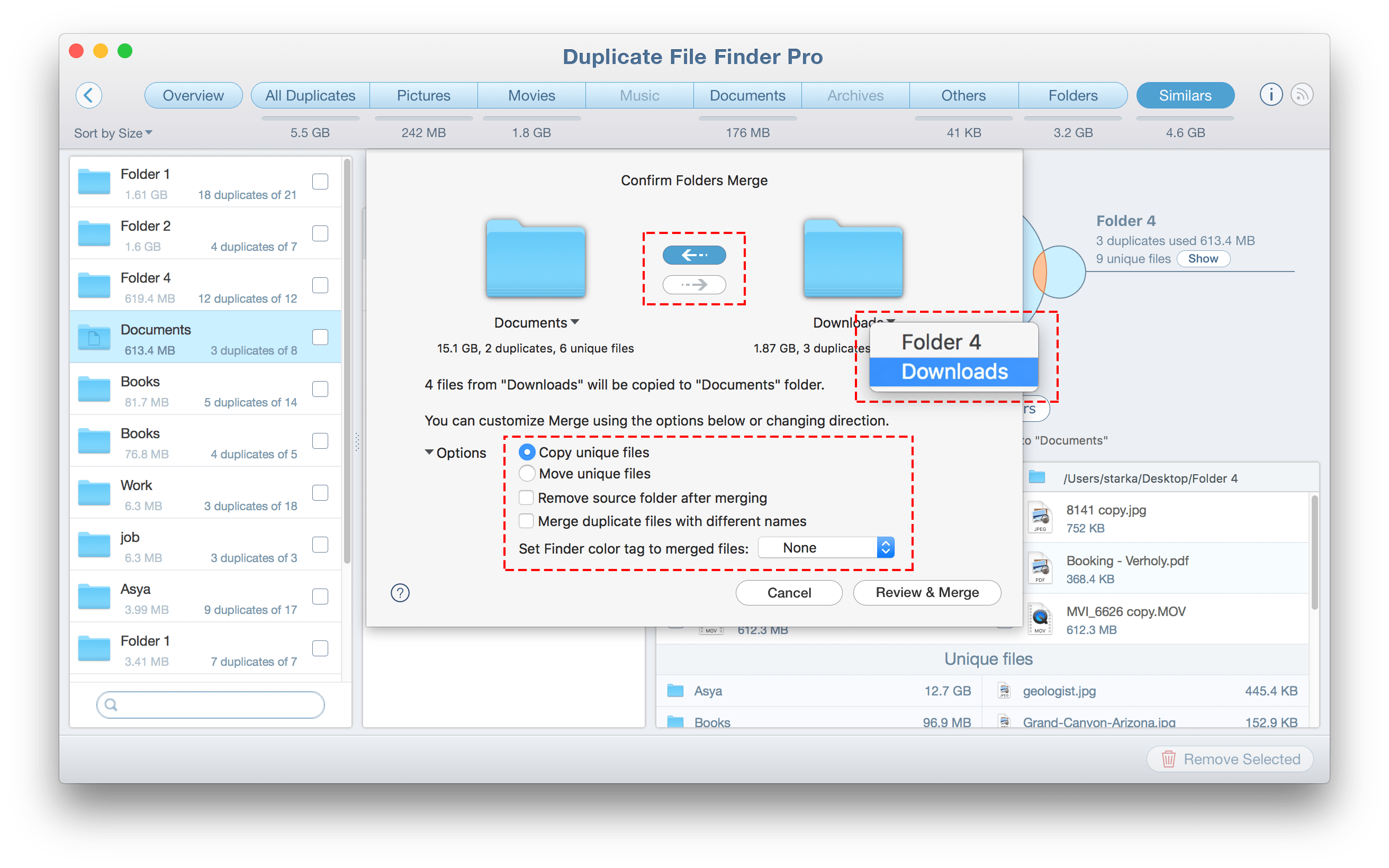 In the

Review

window, you will see which files are going to be copied/moved. There are arrows next to each one. In our case, we have 2 unique files to be copied.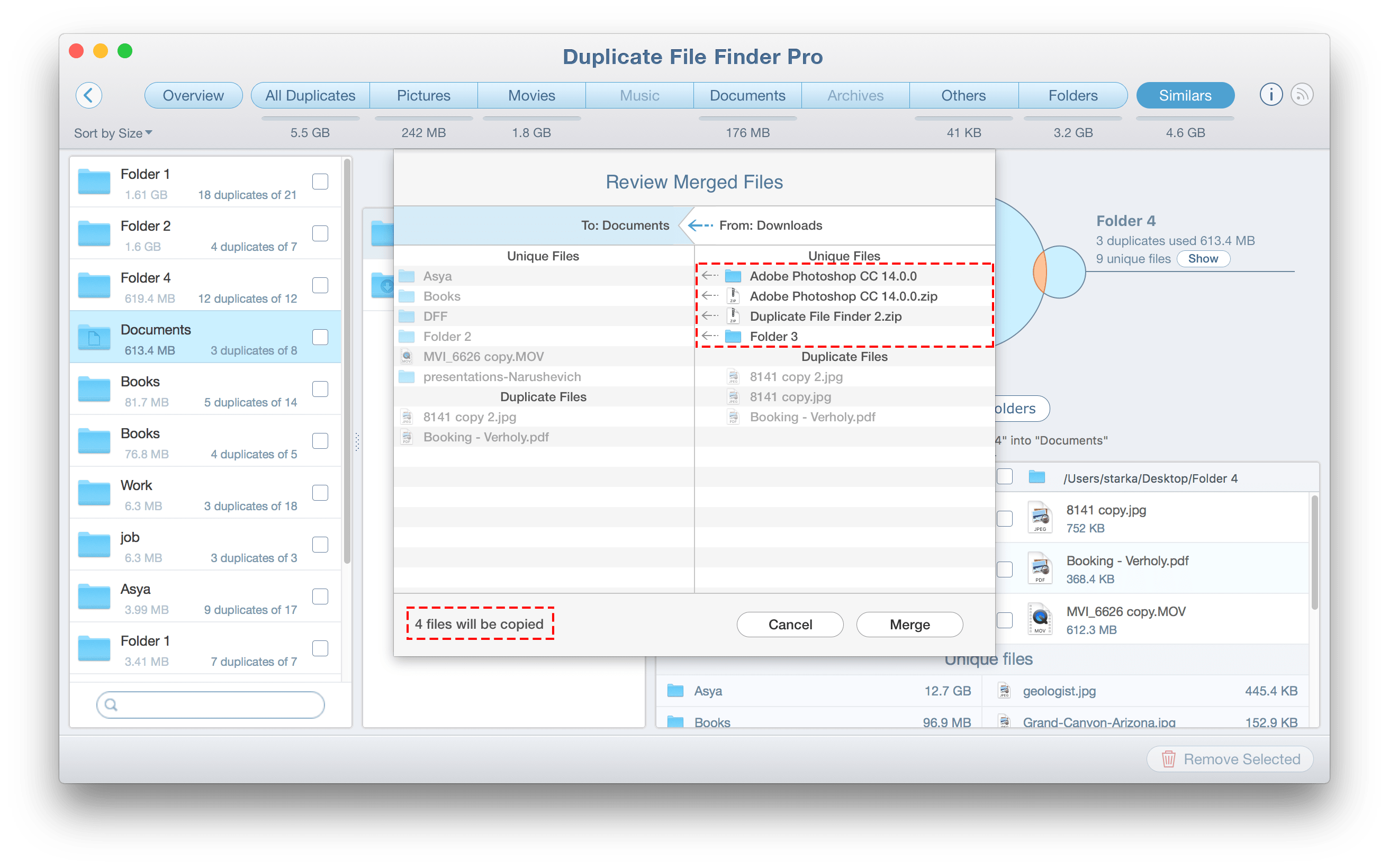 To complete the task, click the Merge button.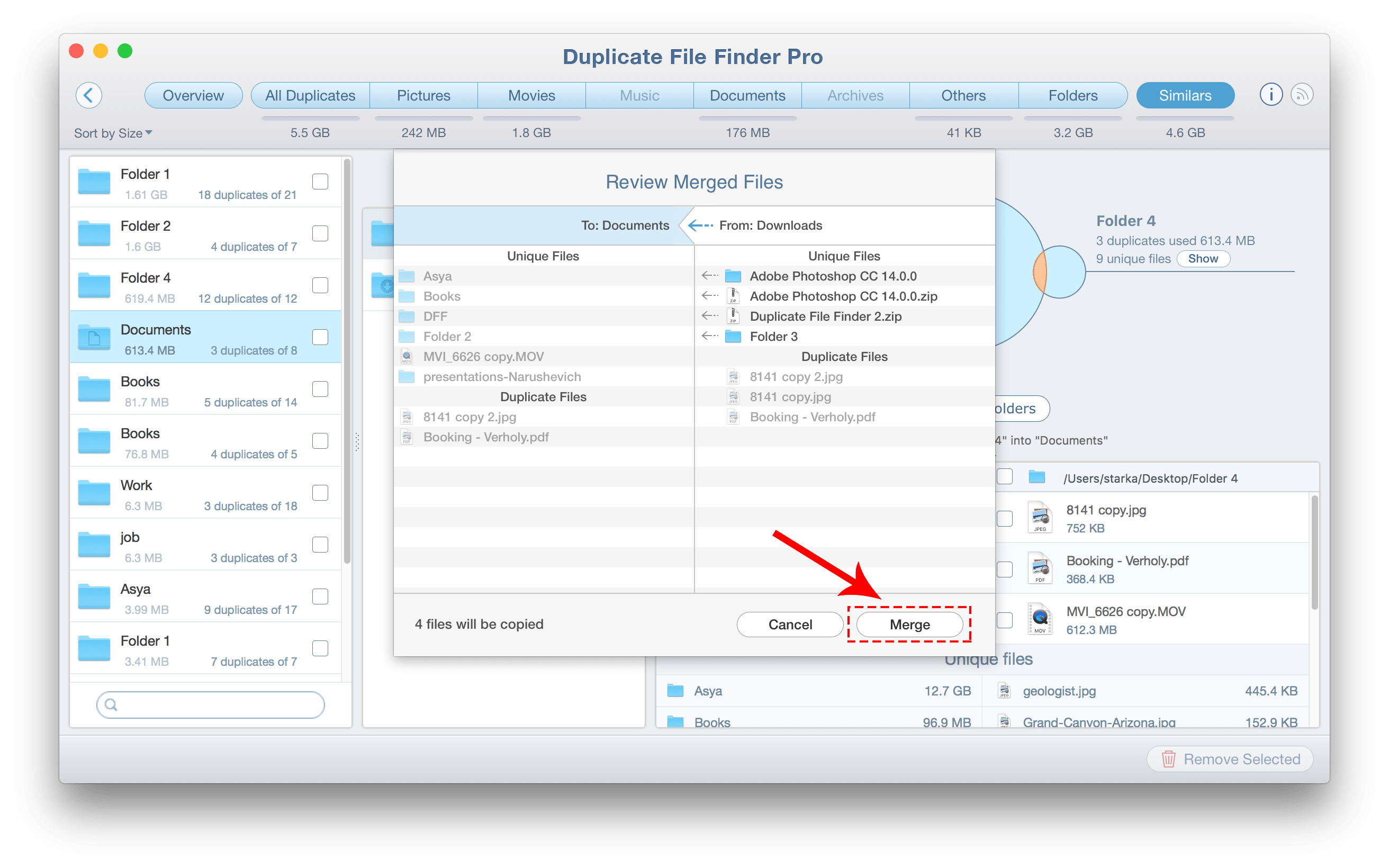 If you still have questions, read the article "How to Merge Similar folders with Duplicate File Finder" or drop us a line at [email protected]. We are here to help you.