By default, the application moves all these files to the Trash when you remove duplicates with the application. If you have removed some files by accident and would like to restore them, follow the steps below.
Go to the Menu Bar → Duplicate → select Restore Removed Duplicates or use Command+Y shortcut.Also, you can just click the Show Removal History button in the removal window.

Select the files you want to restore using the checkboxes for files and groups of files. Then click the Restore button.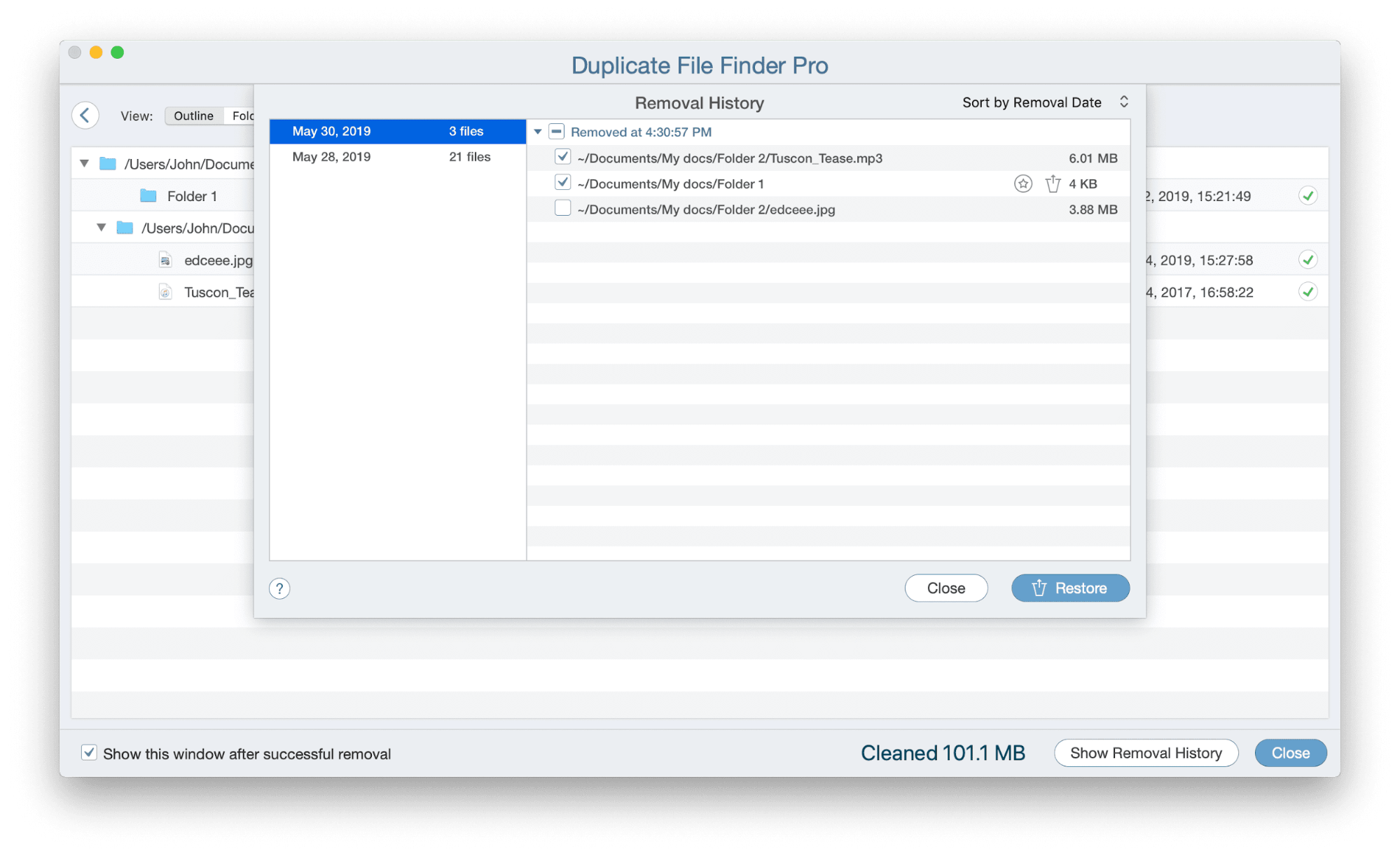 Please note, if the duplicates are deleted from the Trash, you will not be able to restore them. It is only possible to restore files in the Trash folder or have duplicates in other folders. You can see next to each file name whether it is Restored, Restorable or Not Restorable.
Moreover, to be able to restore the duplicates, the option Log Removed Duplicates has to be enabled. You can check it in Preferences → Remove tab. Tick the checkbox to always save your duplicates' removal history.
Read more about restoring files in the article How to restore removed duplicates with Duplicate File Finder.