Duplicate File Finder is an application for getting rid of duplicates on your Mac. The app allows you to find duplicate files on Mac Hard Drive as well as on any external drive. Moreover, you can scan two Mac computers for duplicates, for example, when you use both MacBook and iMac or Mac mini and want to eliminate unneeded copies on one of your devices so that only one computer has these files. In this article, we're going to highlight how to find duplicate files and folders between two Mac computers.
Contents:
1. A quick look at the Duplicate File Finder application.
2. How to compare 2 Mac computers for duplicate files.
---
Duplicate File Finder
Before diving into the steps necessary to find duplicates on two Macs, let's take a quick look at the Duplicate File Finder application. You can download it for Free from the App Store. The application finds all types of duplicate files: pictures, videos, music, documents, archives and any other file extensions.
You can view a chart of the scan results and find out which duplicates take up the most space on your disk. For example, on the screenshot below, you can see that the user has many duplicate folders (purple section) and duplicate video files (yellow section).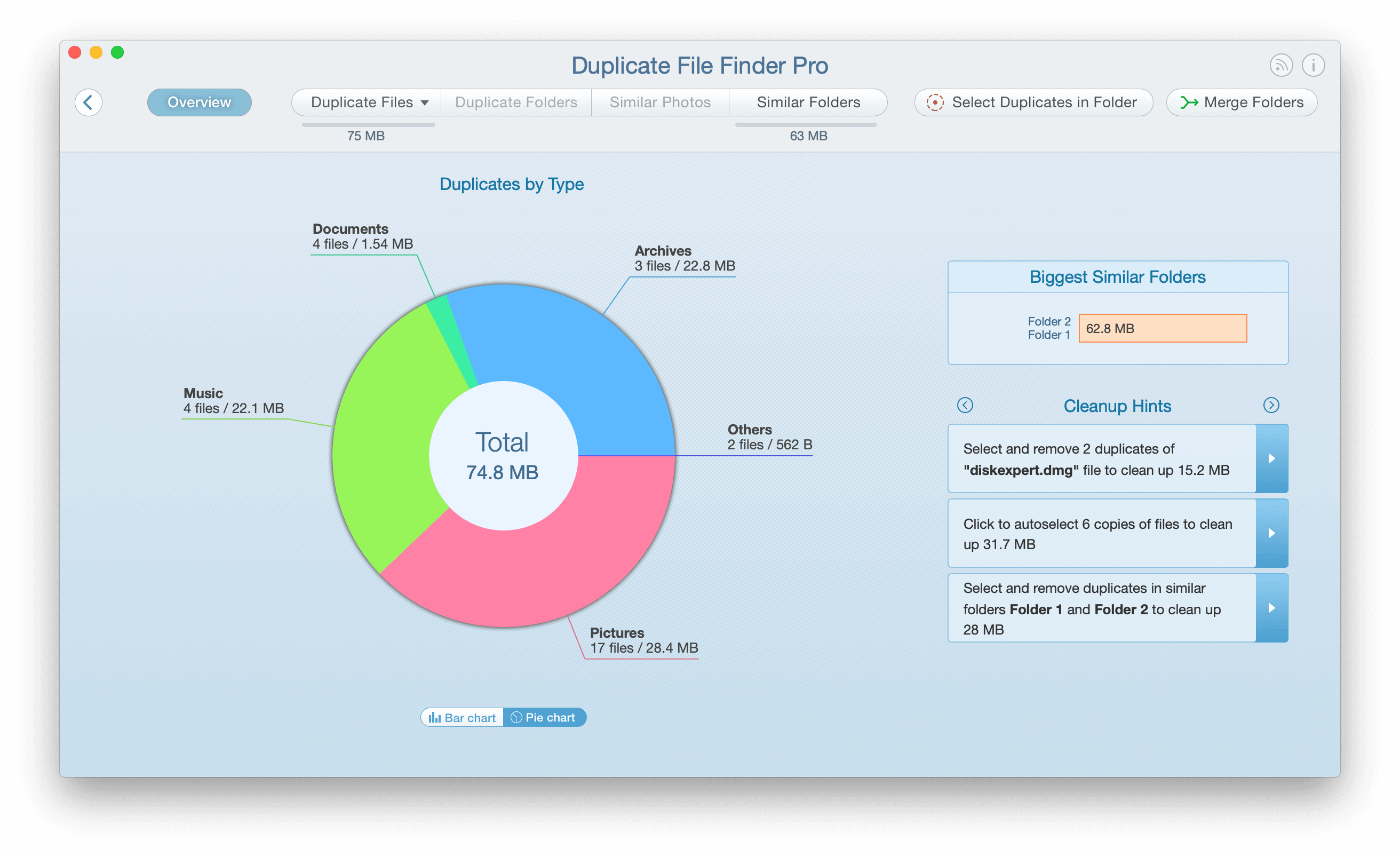 You can also preview each duplicate file or folder, see their locations and select unneeded ones for deletion.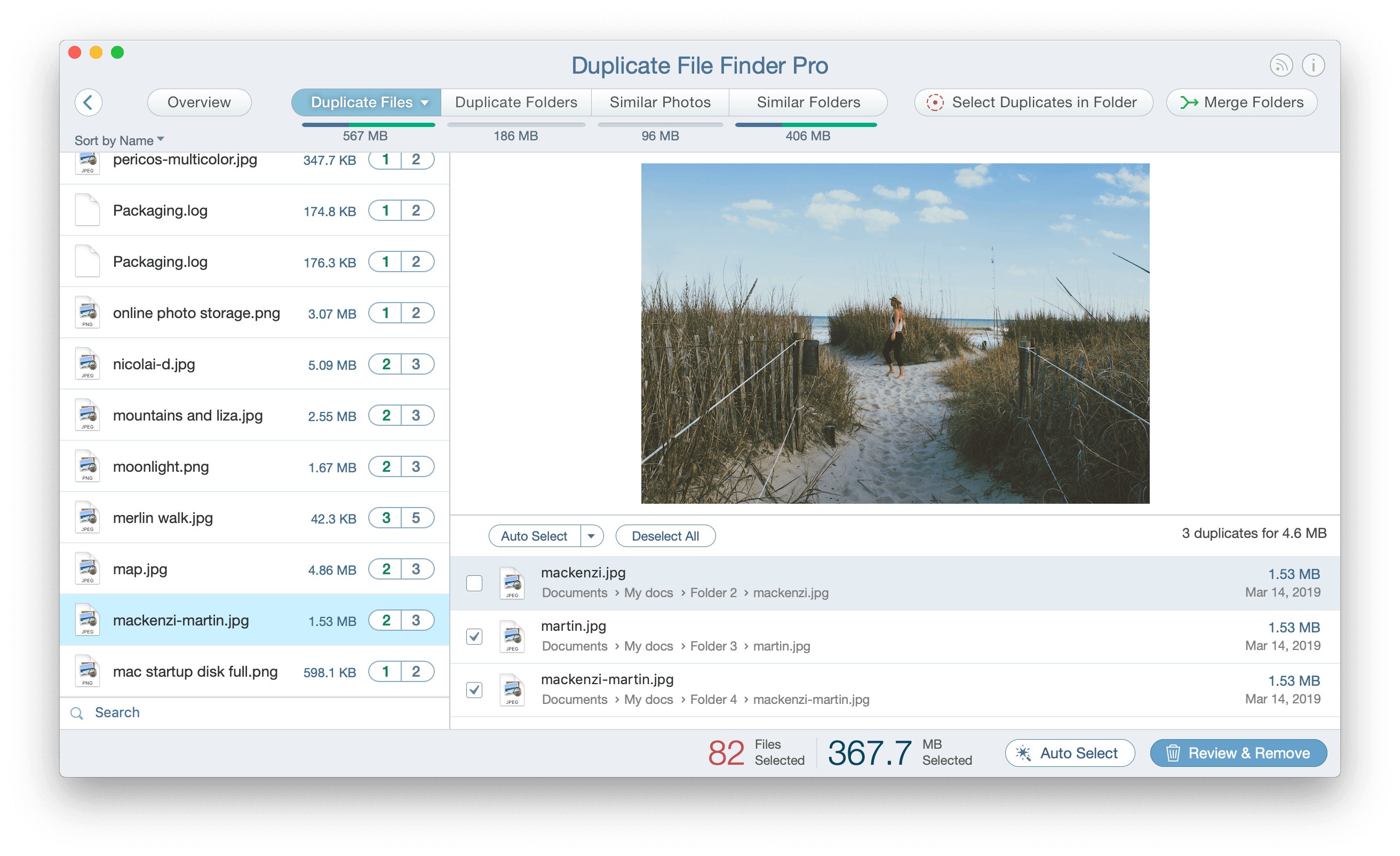 ---
How to сompare two Mac computers for duplicate files
Now, let's look at the cases where you need to find duplicates between two Macs. Follow the steps below.
Connect your two Macs using Apple File Sharing. For this, go to the System Preferences → Sharing.

Enable the File Sharing option.

Please note, if you use macOS High Sierra, we recommend that you use the afp connection option because High Sierra is unstable with the smb connection. For this, click the Options button to set it up there.

After this, you will be able to select the whole disk or some folders from another Mac you want to compare.

Now open the Duplicate File Finder application and add folders from the local Mac and from the connected one. Click to start scanning. Please note, if you select the whole disk, the scanning process could be very long.

After the scan is complete, you can use the Select Duplicates in Folder option to easily select duplicates on one of your Mac's folders. Read How to quickly select all duplicates in particular folders.
Please note, that you can remove duplicate files from both of your Mac computers. However, when you remove duplicates from the Mac on which the Duplicate File Finder application is launched, the files are moved to the Trash folder. If you need to, you can restore them later from Trash. However, if you remove files from the connected Mac computer, by default Apple removes them permanently, without putting them in Trash. This is true for all network disks. Thus, before selecting and deleting duplicate files, make sure you do not need to restore them.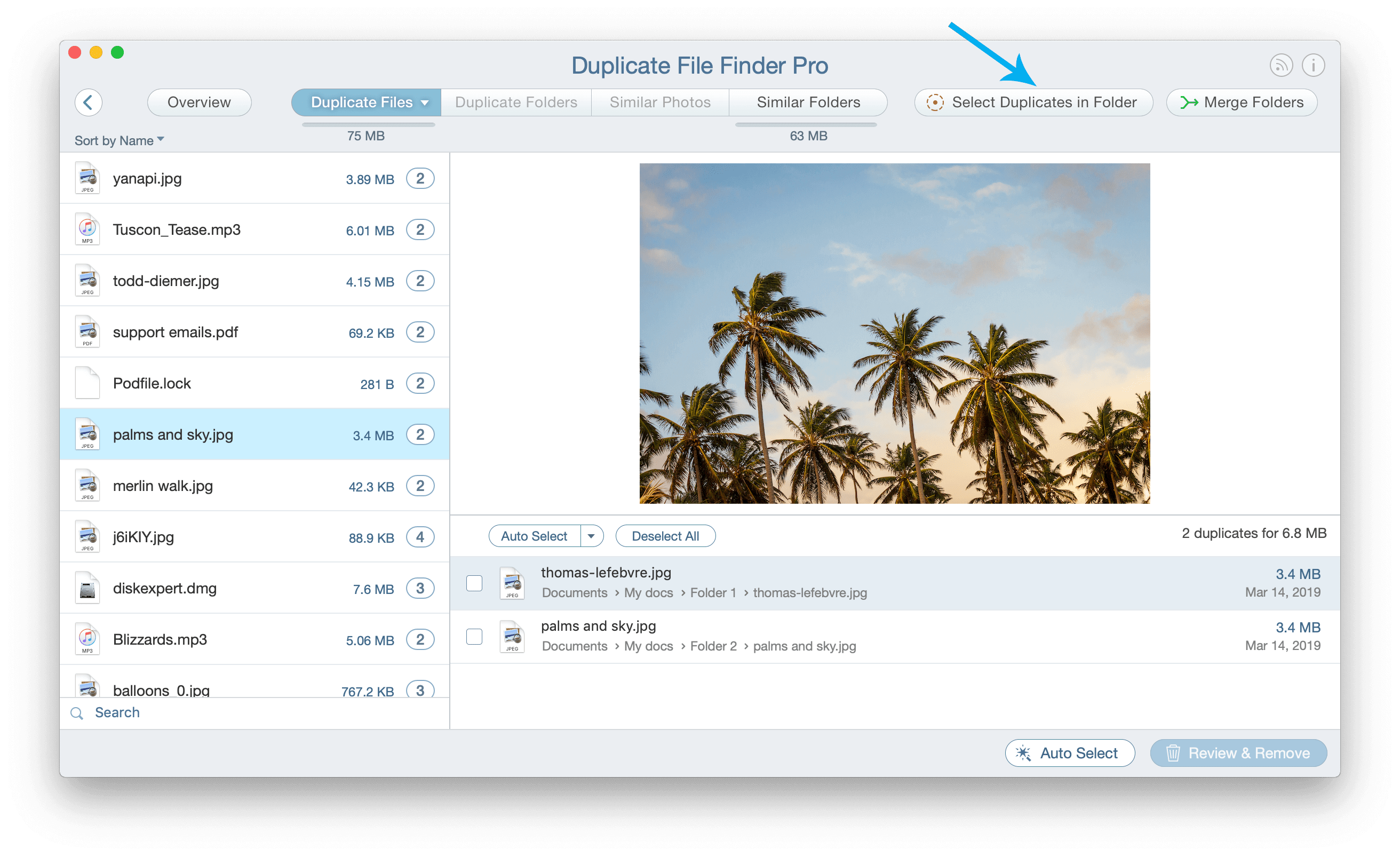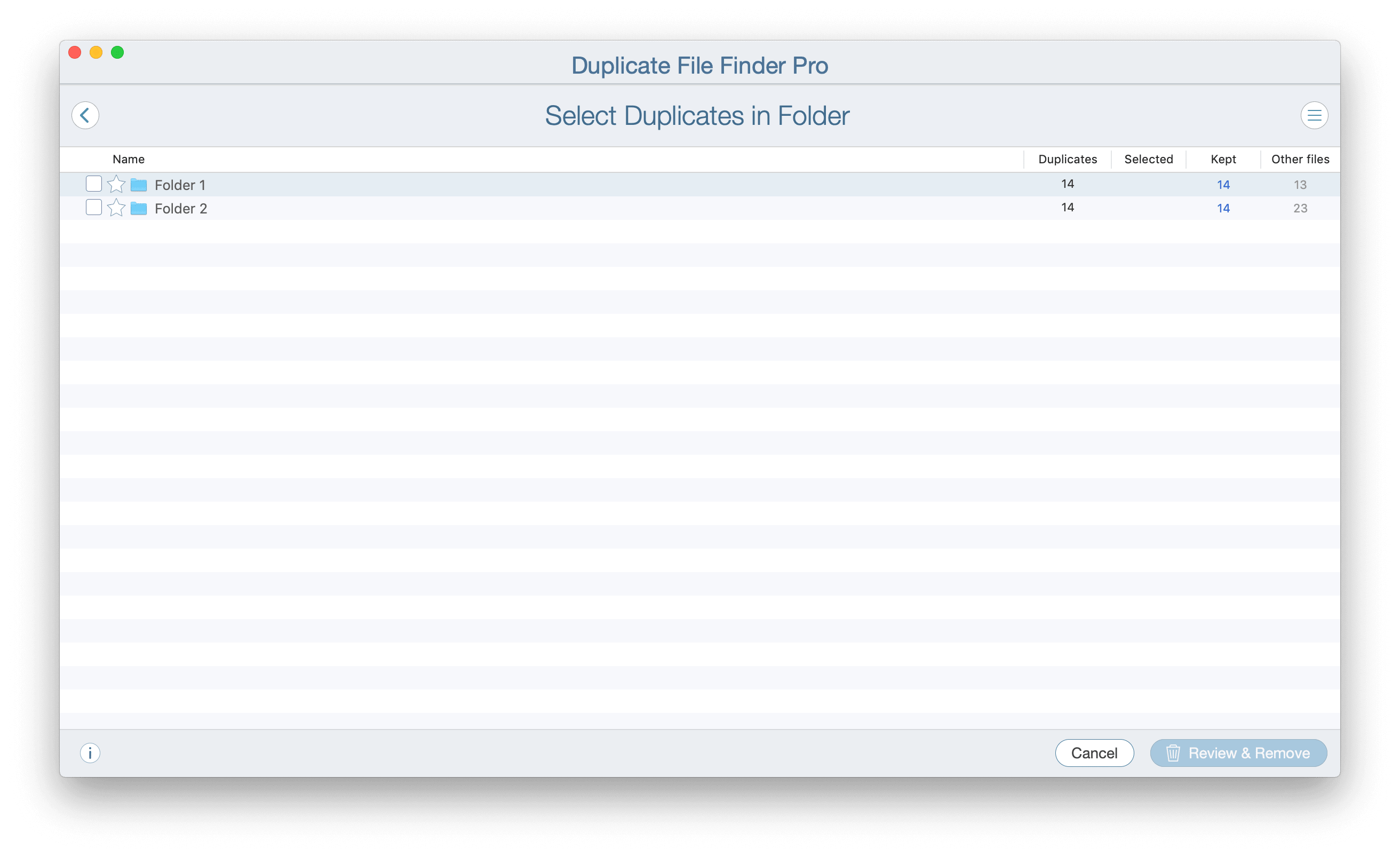 That's all! We hope this guide will help you to clean up one of your Mac's from useless duplicate files.
And, finally, we'd like to mention that Duplicate File Finder is free to download and use. It also comes with the Pro mode which gives you additional benefits. Learn from our previous article about what benefits you get with the Pro mode.
---
Related articles about Duplicate File Finder