Download App Cleaner to delete apps on Mac
Use the professional uninstaller from Nektony to uninstall applications on a Mac completely. Remove trace files that are left after simply moving the apps to Trash. Disable and remove unneeded startup items, widgets, preference panes and other Mac extensions.
Ultimate Software to Remove Mac Apps and Extensions
Uninstall applications with all service content
Find leftovers of previously removed apps
Remove service files of apps and reset the apps to initial state
Manage Extensions (Mac Startup Items, LaunchAgents, Widgets)
The uninstaller supports the following languages:
It takes three easy steps to remove apps with the uninstaller:
Launch App Uninstaller to scan apps.
Select unneeded applications from the list.
Remove applications.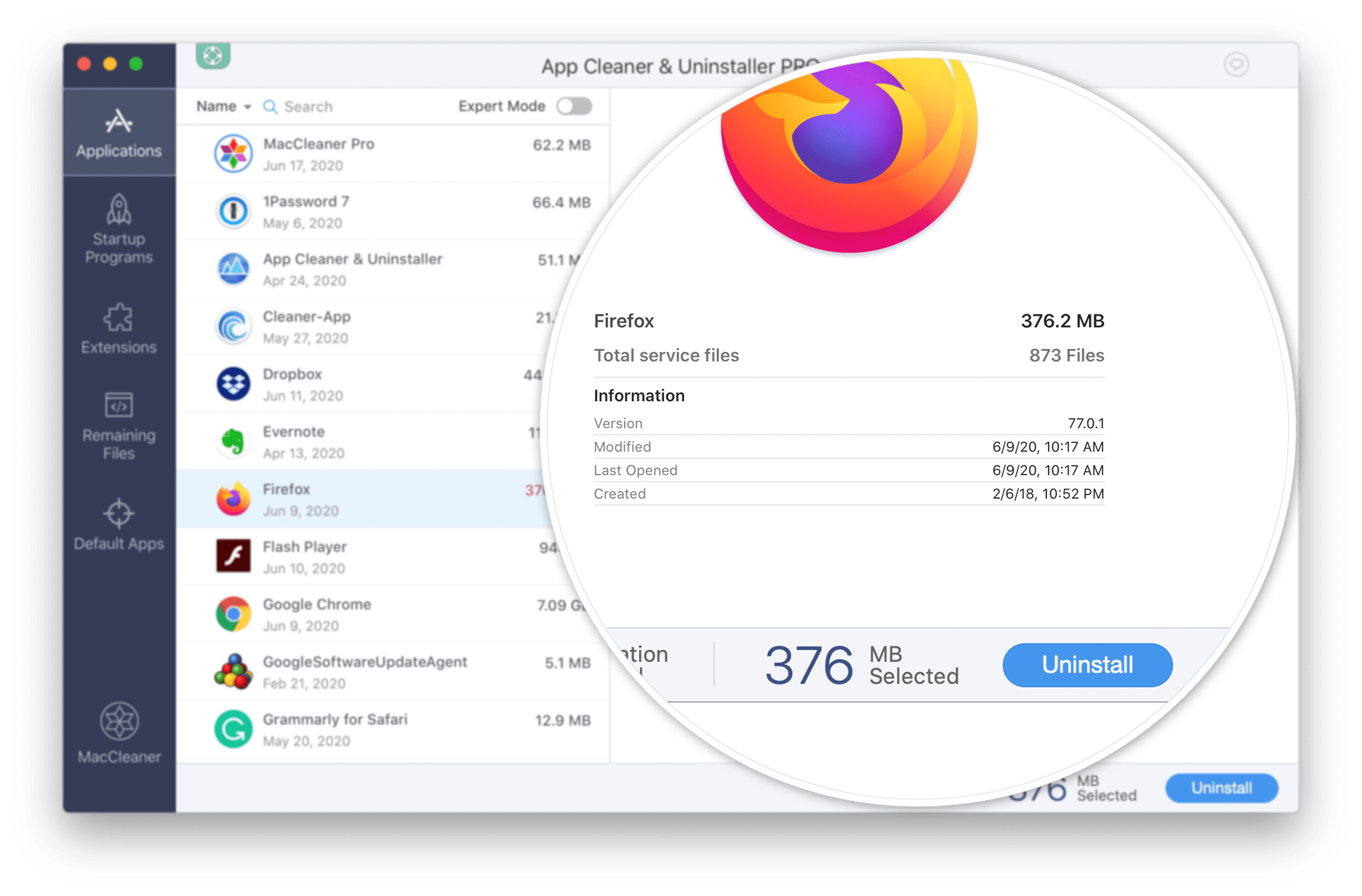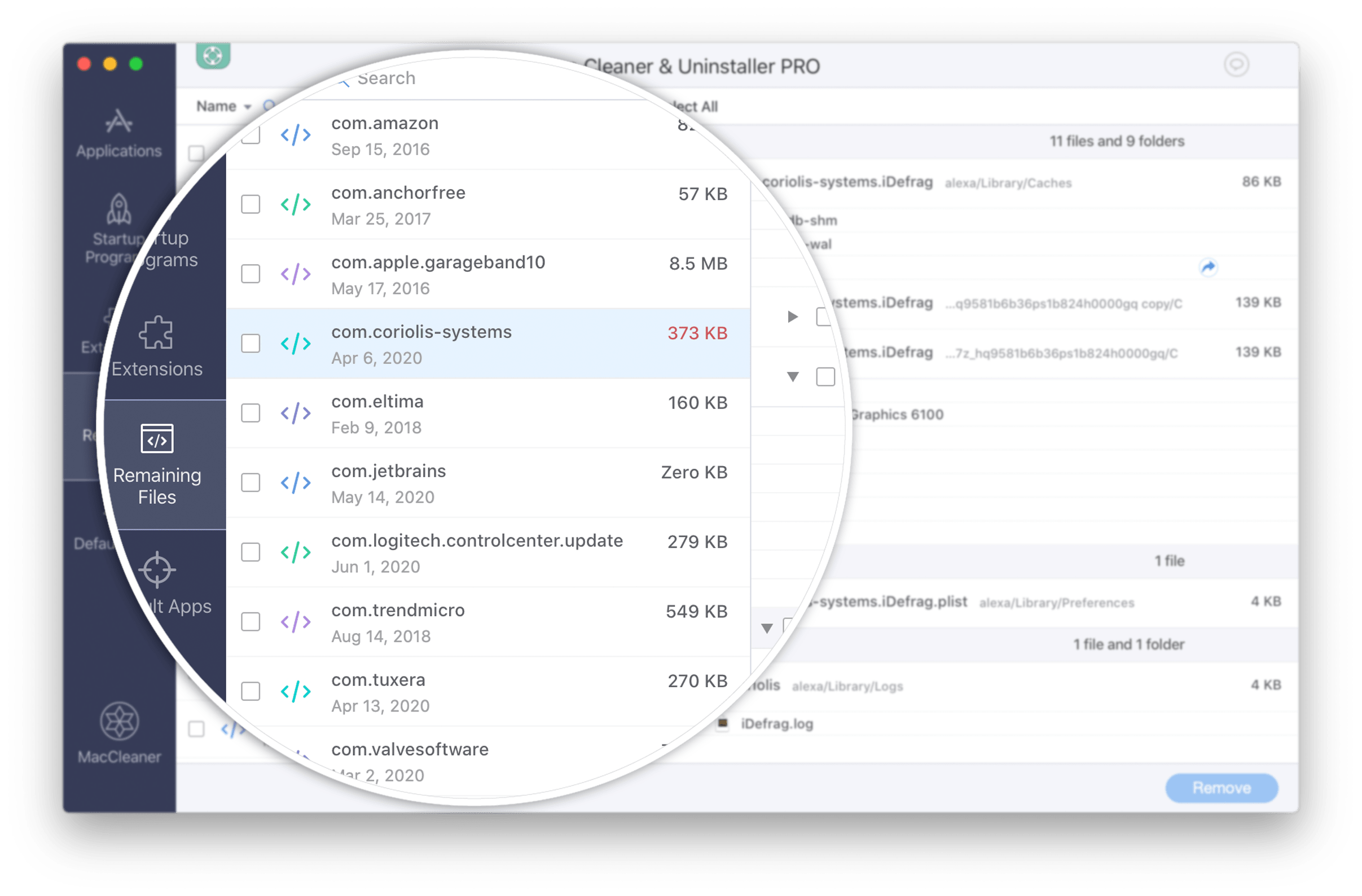 App Cleaner & Uninstaller helps you to easily find and remove trace files and leftovers of apps which have been removed before in a regular way. Use the uninstaller to free up your disk space from unnecessary service files.Clean up support files of apps. Find and remove caches, application logs, autosave files, preferences, etc
Uninstall or disable extensions. Don't let too many extensions enabled on your system slow down your Mac. Take a look at all the user and core extensions to hide or remove unneeded ones: Mac startup items, launch agents, installation files, screensavers, web browser extensions, preference panes, Internet plugins, and Mac widgets.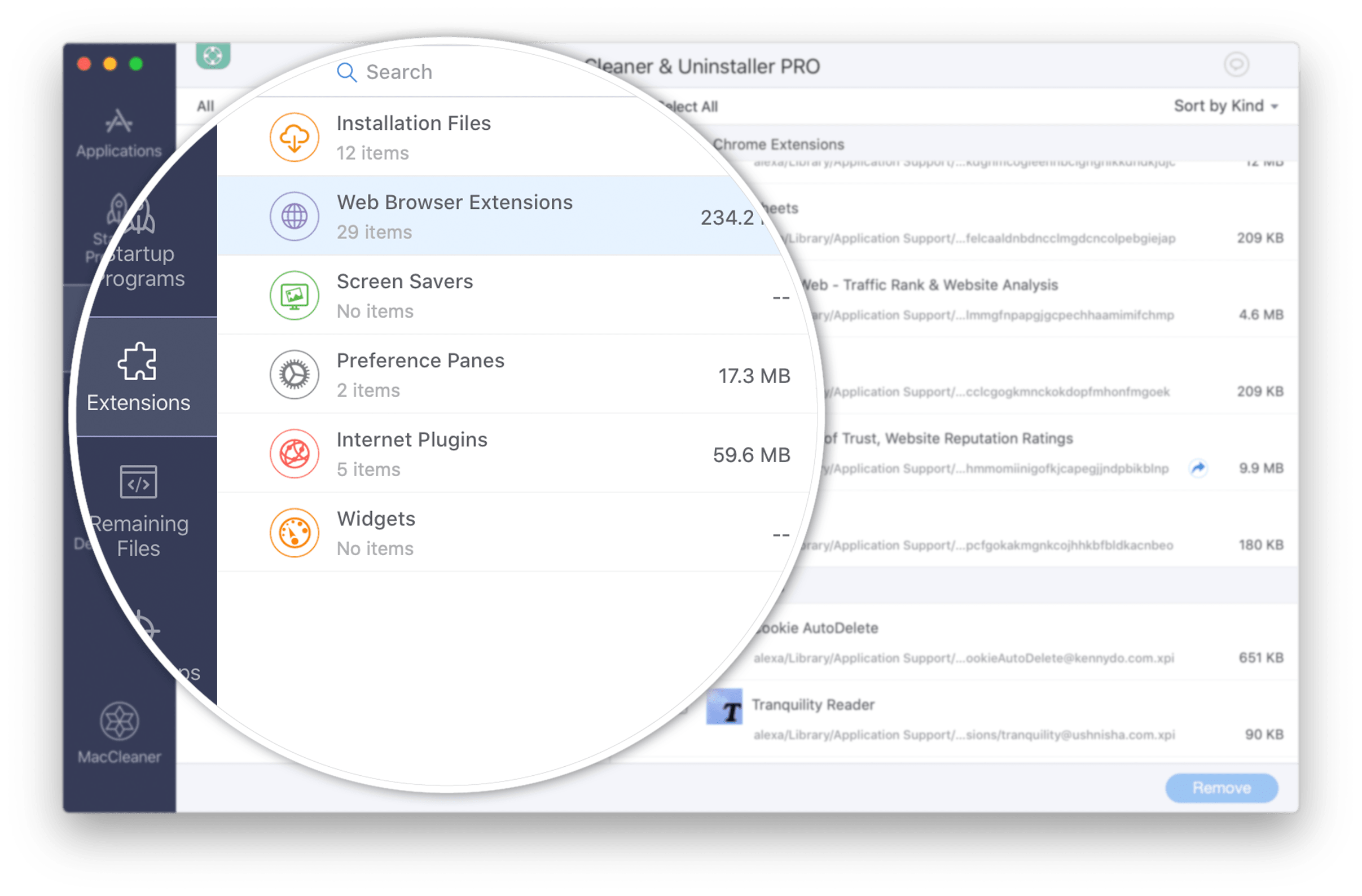 Frequently Asked Questions
What are Remains?
Remains are files that are left on the hard drive even though the applications that used them are no longer in the system (this occurs when apps are removed into Trash Bin by dragging).
Is App Cleaner & Uninstaller safe?
App Cleaner & Uninstaller is signed by Apple Developer Certificate. All Nektony apps are notarized by Apple. This means that the apps comply with the security requirements of Apple.
Why do I need a special app for uninstallation?
MacOS apps can be removed simply by dragging to Trash Bin. Nevertheless, some service and temporary files from the deleted apps may still remain. Little by little these files can take up a huge amount of hard drive space.
Can I uninstall system apps by App Cleaner?
Apple doesn't allow you to delete its default apps. Removal of such apps may damage the system. Nektony follows Apple recommendations, that's why App Cleaner DOES NOT uninstall system apps as well.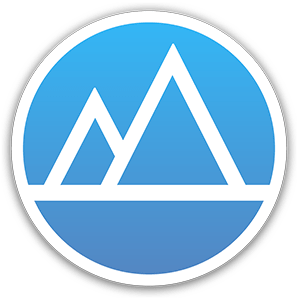 App Cleaner & Uninstaller
Runs on M1, macOS 10.10+, Last update: v.7.3 (Dec 29, 2020)
Supports the following languages: English, Spanish, German, French, Japanese, Chinese, Russian