Imagine you have two folders with a huge number of duplicate files. You want to choose from which specific place to remove the duplicates and where to leave them untouched. In other words, you need to remove them from one folder but keep them intact in another. It may be inconvenient to go through each file and flag it manually. That's why Duplicate File Finder provides you with the possibility of skipping this operation and making duplicate removal super fast and easy. There are 2 scenarios for this task:
---
Compare folders for duplicates with the Autoselect Button
Launch Duplicate File Finder.

Open the app's Preferences and switch to the "Auto Select" tab.

Add folders from which you want to remove duplicates to the "Always Select" list.
Add folders you in which want to keep files to the "Never Select" list.

When the scan is finished, click the Autoselect button. You will see the selected duplicate files in specified folders. Review the selected files and click Remove.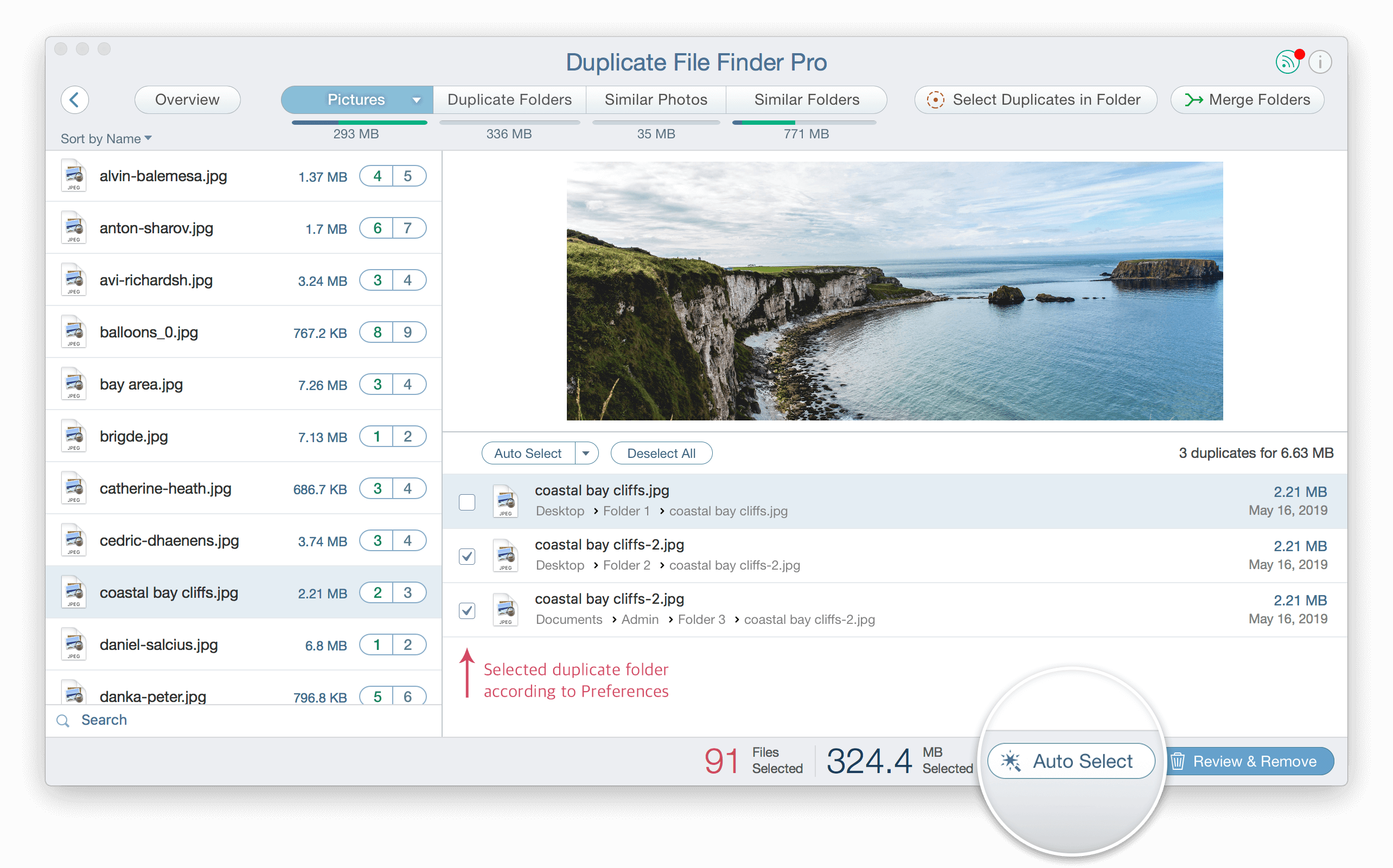 ---
Compare folders for duplicates with the Context Menu
Drop to the Duplicate File Finder window your folders and start scanning for duplicates.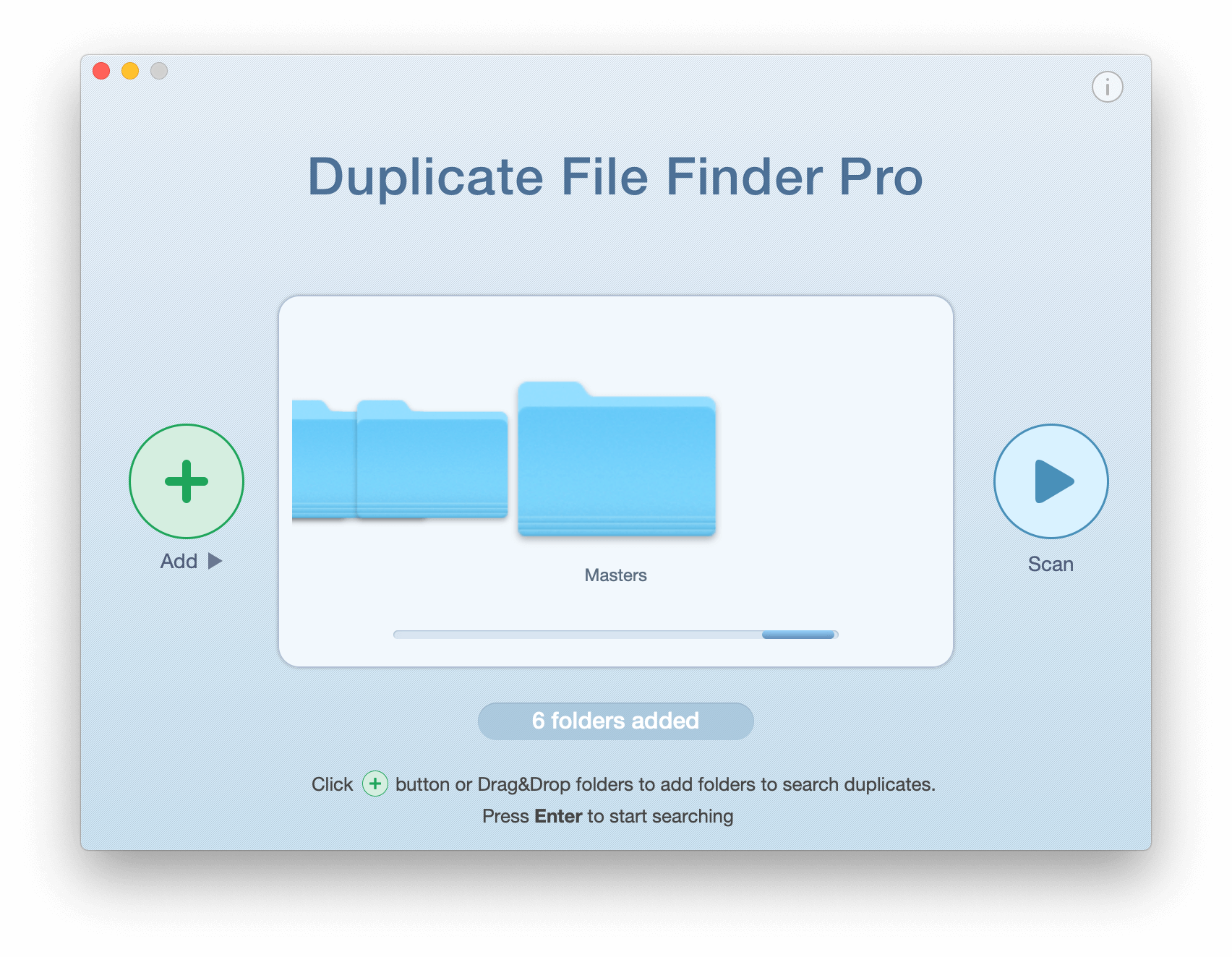 After the scan has completed, switch to the

All Files

tab, where you can preview the duplicates of all the file types. When you click on each file you can see which folders contain them.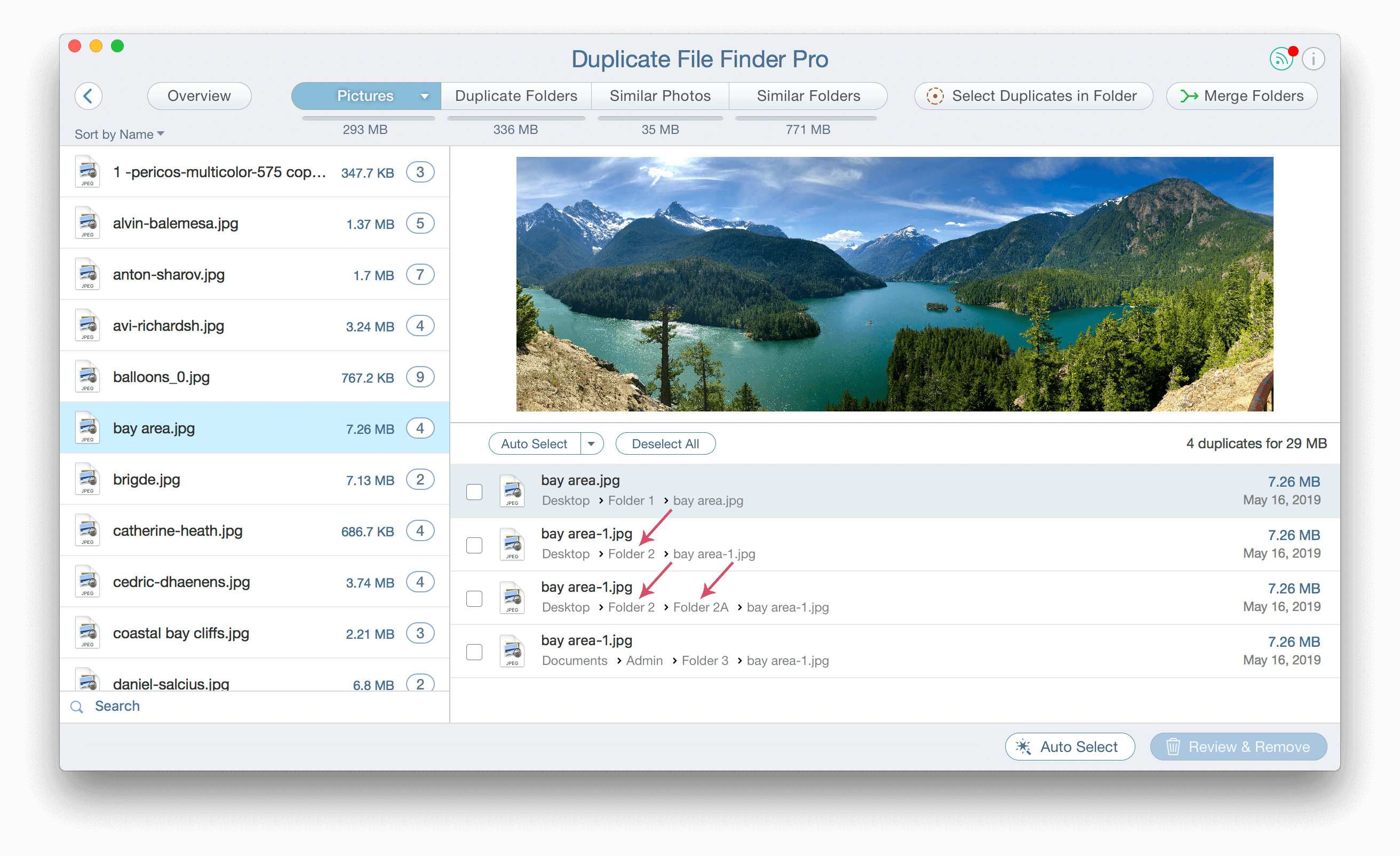 Now make a right click on the file from path representation and call the context menu. Use the "Select All Copies in …" command for the specified file.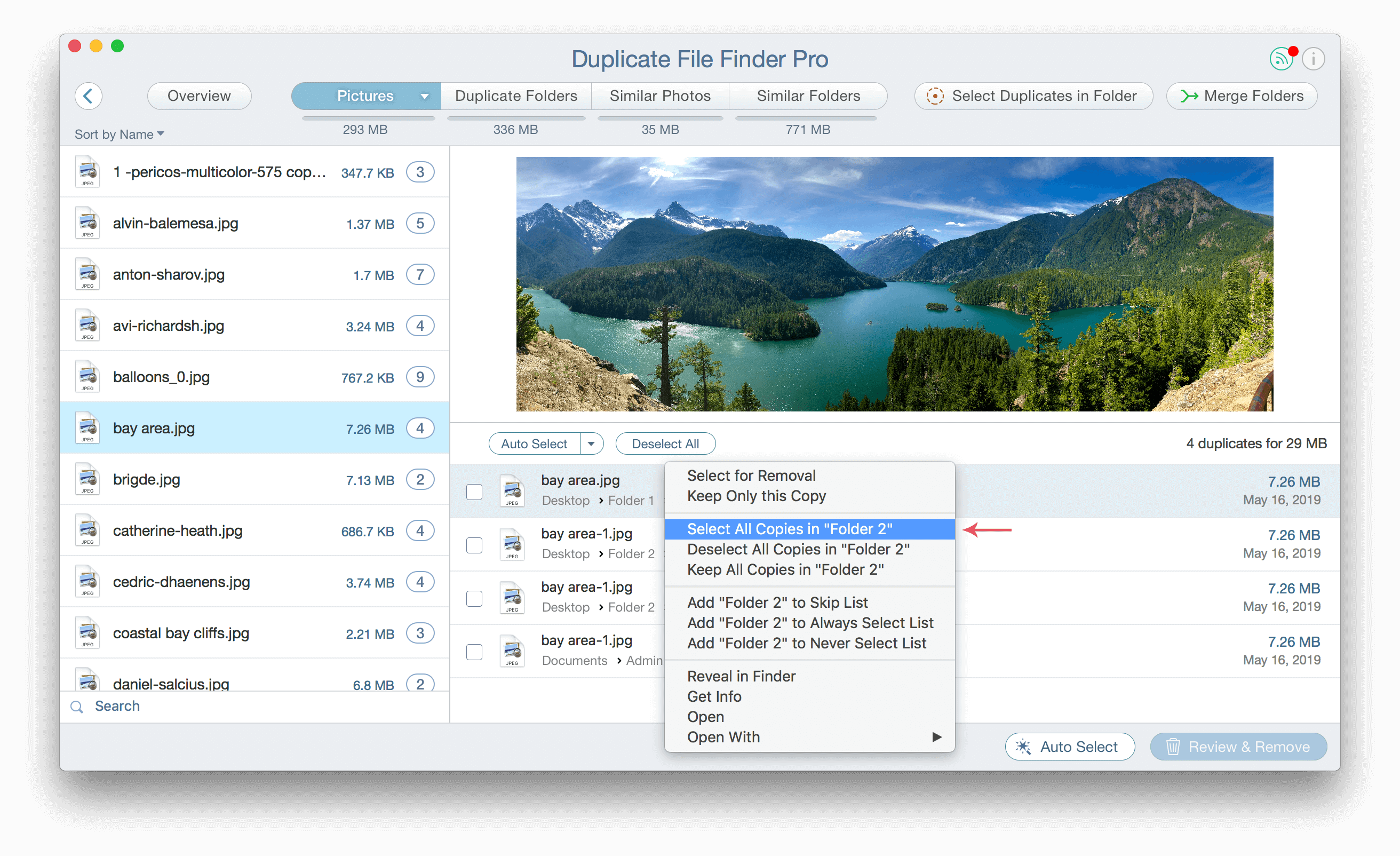 *Please note, this command does not select duplicate files recursively in the subfolders. So if you have some subfolders you should repeat the command for them.
If you still have questions about Duplicate File Finder, visit our FAQ page or contact us via e-mail. Our Support team will be happy to help you.
---
Relate articles about Duplicate File Finder