Working with applications on Mac OS X differs from other systems. Less in terms of user experience, more from the perspective of a computer. If you have used Windows, you noticed that often any installation of an application (program) consists of such steps:
Download an app
Launch installation file (.exe)
Specify installation location and other parameters
And directly Windows itself installs the application on your PC.
In Mac OS there are similar installation methods, too. Moreover, users just download applications from the AppStore or install them via Drag and Dropping into Applications folder.

The fact that the program in Windows is not just unpacked and copied to your PC, program parts can be also found in the registry and other folders of the system. Therefore, many users are aware that on Windows applications should be removed either via the control panel or through a special uninstaller in the program's folder. Thus completely removing the application from their PC.
Mac OS X creators assumed that applications will be copied in one container in the folder Applications only. But unfortunately, sometimes developers do not adhere to this rule. Mostly due to the fact that the tasks run by, an application can not be performed without having access to other directories. Also, many applications store their loved caches and system files outside of its shell. The problem is that Mac OS X has no mechanism to uninstall and remove applications. I.e. you simply put it in the Trash while all the files that applications create outside its shell remain out of reach.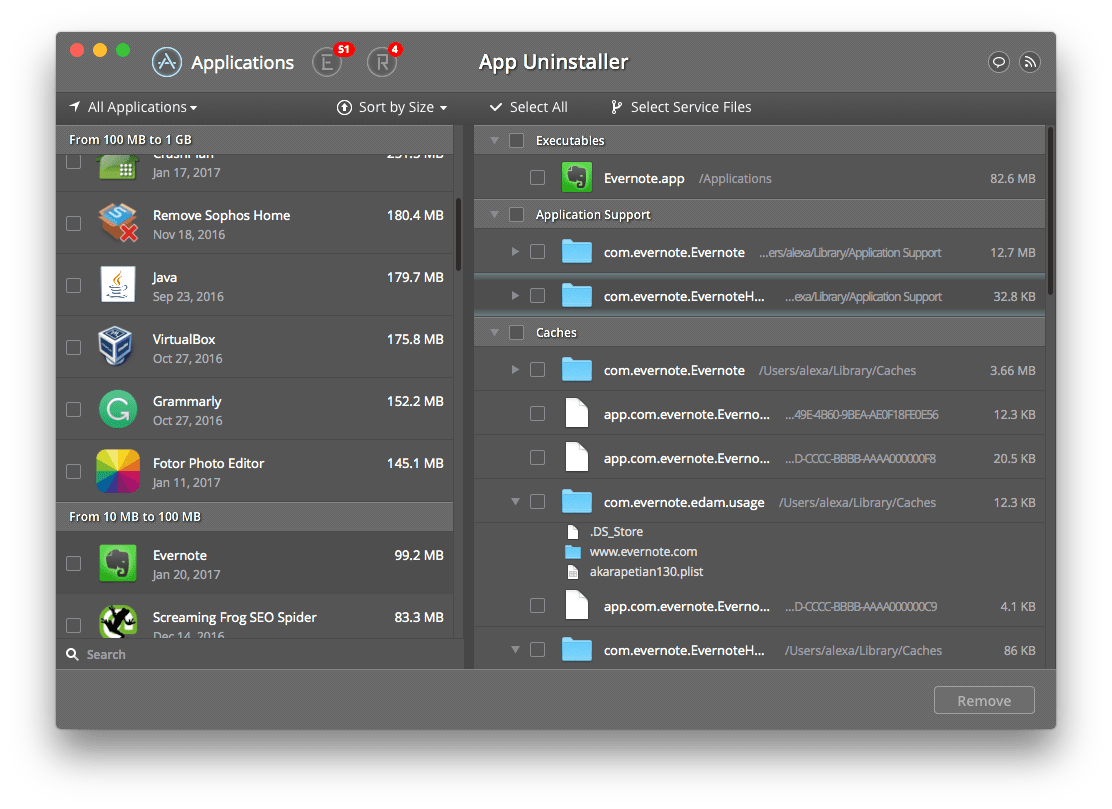 Therefore we have created a special utility App Uninstaller, which allows to remove the application together with all files that were created by them in the process. It also finds leftovers (remains) from previously deleted application remove them as well. Thereby freeing up space on your Mac and making it work faster.