How to Uninstall Programs on Mac
Uninstall programs with App Cleaner
App Cleaner is an utility that allows you to uninstall apps in several clicks. Free version allows you to uninstall all service files and for $4.99  you will be able to uninstall app files too.
To uninstall app through App Cleaner you have to:
Launch App Cleaner
Wait until scanning will finish
Find app you want to delete
Select app and system files
Press Remove button
Close App Cleaner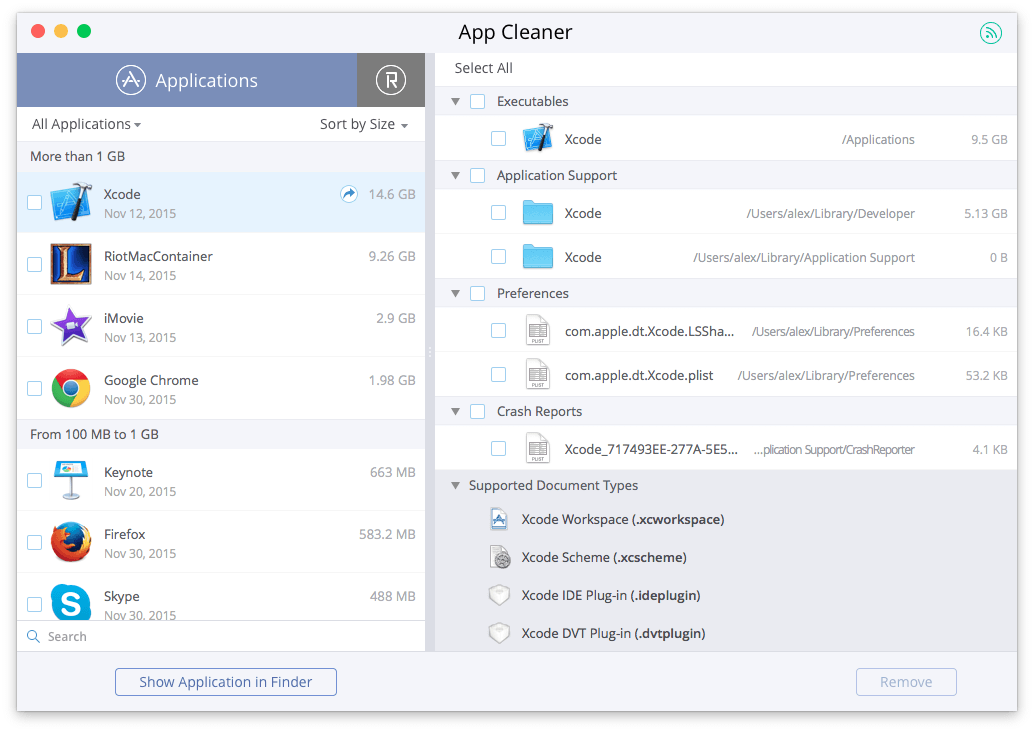 Pros: Easy and fast to use, fits to any app
Cons: 3rd-party uninstaller


How to uninstall software on Mac with all system files manually
First of all you have to close application you want to delete if it's running.
Then go to Applications folder and move app to the Trash.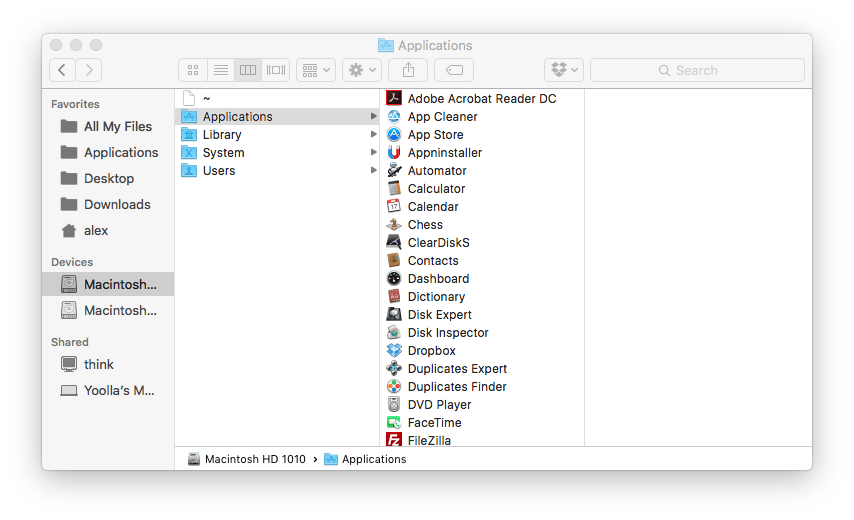 Then uninstall service files and folders. Most of them are stored in the following locations:
Macintosh HD > Users > [current user] > ~Library > Application Support
Macintosh HD > Users > [current user] > ~Library > Preferences
Macintosh HD > Users > [current user] > ~Library > Containers
Macintosh HD > Users > [current user] > ~Library > Caches
For easy navigation use ⌘+⇧+G

Reboot your Mac and an app will be uninstalled.
Cons: No additional software required;
Pros: There are a lot of apps with complicate uninstallation, takes much time.

Uninstall Mac apps with provided uninstaller
Apps downloaded from the Internet sometimes provide special uninstaller that will completely uninstall the app.
For example, Avast antivirus provides a special uninstall application packed in .dmg file downloaded from the official website.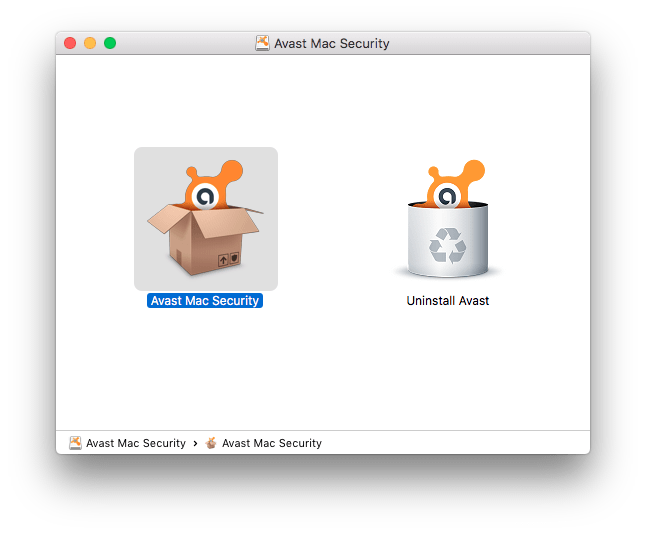 To uninstall app with a custom uninstaller you only have to find it, launch and follow simple intuitive steps.
Cons: Uninstaller is provided with an app, easy to use.
Pros: Amount of apps with custom uninstallers is small, hard to find, some uninstaller leave files on your Mac for marketing purpose.